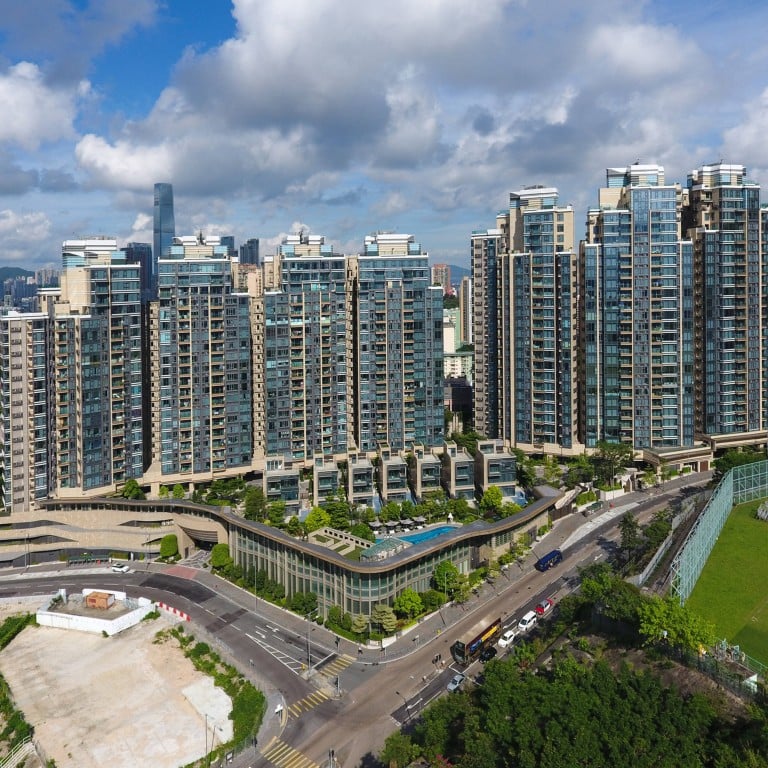 Hong Kong's MTR subway network fails to stem sliding prices as real estate slump picks up pace
The secondary housing market is sinking further as interest rate rises and a wave of emigration take a toll on demand
As many as 34 housing estates near railway stations have seen their prices fall between January and July, according to Centaline
Centaline Property Agency expects its Centa-City Leading Index (CCL), a gauge of lived-in home prices, to fall as much as 1.9 per cent to 174 by mid-September.
It sank to 177.43 in the week ended July 31, back down at the level seen in March as the fifth wave of the coronavirus raged.
"Under the influence of interest rate hikes and emigration, the second-hand market has been seeing
losses in transactions
, and buyers have delayed their decisions to enter the market," said Kenneth Chiu, principal regional sales director at Centaline.
Even developments close to railways, which tend to be more resilient, are not immune. As many as 34 such housing estates have seen their prices fall between January and July this year, according to Centaline, which tracked 56 projects
close to MTR stations
.
"Transactions in the secondary market have shrunk significantly recently, mainly due to the inevitable interest rate hikes in Hong Kong and the developers' frequent launches of new properties at low prices," said Louis Chan, Asia-Pacific ­vice-chairman and chief executive of the residential division at Centaline.
"Even the most popular properties along the railway lines have experienced declines in both price and transaction volume."
Tung Chung Crescent, by Tung Chung MTR station, experienced the biggest drop in prices this year, a decline of 21 per cent from January to HK$10,599 (US$1,350) per square foot in July. This was followed by Ultima, a project close to Ho Man Tin Station, and The Victoria Towers near Austin station, where prices sank 18 per cent and 13 per cent respectively.
Across the 56 developments with
proximity to stations
, there were only 319 second-hand deals last month, a 19-month low and a long way off the 870 transactions in the same period last year. The number of railway projects that saw no transactions during the month increased to three.
Homeowners across the board are
suffering bigger losses
when selling their flats. For example, Harbour Glory in North Point saw a flat measuring 1,595 square feet change hands last week at HK$52.5 million, a loss of HK$6 million, according to Centaline.
A unit measuring 832 square feet at Fleur Pavilia in North Point went for HK$20 million, a loss of HK$2.36 million last week, according to Century 21 Northern Mid-Level Property.
"The continuous correction in home prices has attracted buyers to hunt for bargains," said Sammy Po, CEO of Midland Realty's residential division for Hong Kong and Macau.
Valuations of lived-in homes also remained weak, according to the Centa Valuation Index (CVI), a weekly gauge that tracks major banks' valuations of used units in 133 housing estates compiled by Centaline.
It has recovered for the last two weeks after sinking to just 15.2 points, the lowest since March, in the week ended July 17. A CVI below 40 indicates a bearish view of the market and a downward trend in home prices, while one above 60 points indicates a bullish trajectory.
For instance, the value of a flat measuring 548 square feet at Kingswood Villas' Locwood Court fell 4.9 per cent in one month to HK$5.85 million in early August, the lowest since February 2021, according to an online valuation by HSBC.