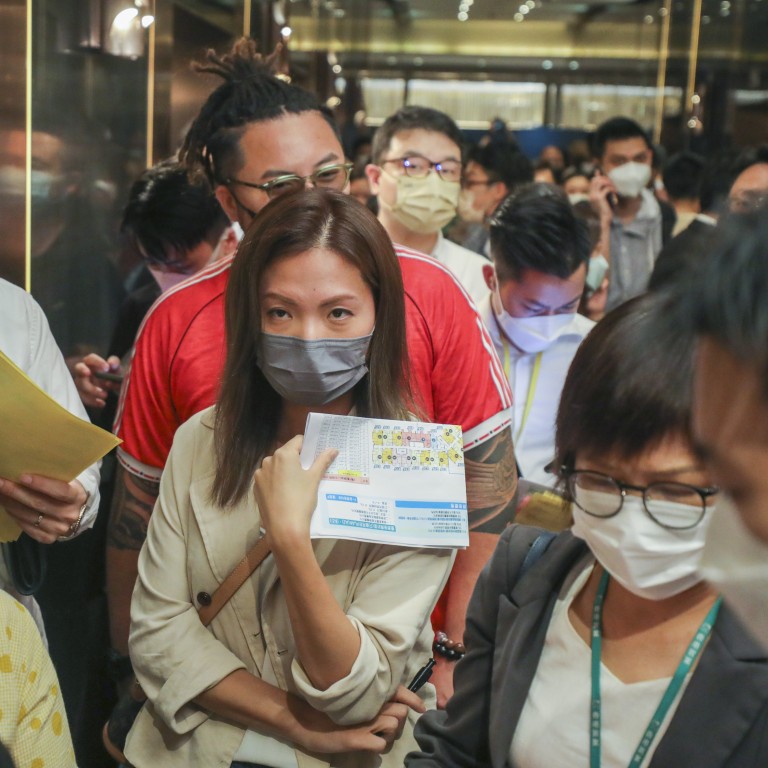 Buyers shrug off rain and rising rates to snap up flats at Henderson's One Innovale-Archway, Sun Hung Kai's Novo Land
More than 24,000 potential buyers had registered to buy a total of 321 flats at Henderson Land's One Innovale-Archway in Fanling and Sun Hung Kai Properties' Novo Land in Tuen Mun
Henderson sold all 182 flats available for open sale, as did SHKP with its lot of 139 units
Hundreds of Hong Kong home seekers shrugged off rising interest rates and ignored a typhoon No 3 warning to queue up at the sales offices of two major developers, snapping up heavily discounted flats.
More than 24,000 potential buyers, mostly in their 30s, registered to buy a total of 321 flats at
Henderson Land Development
's One Innovale-Archway in Fanling and
Sun Hung Kai Properties
' Novo Land in Tuen Mun on Wednesday. The cheapest flat on offer was a 209 sq ft unit priced at HK$3.11 million (US$396,260).
"The two new projects in the Northern New Territories attracted buying interest after they were launched at low prices," said Louis Chan, Asia-Pacific ­vice-chairman and CEO of the residential division at Centaline Property Agency.
Henderson Land sold all 182 flats available for open sale by 7pm, with another three units available for tender. More than 9,100 buyers had registered for the sale.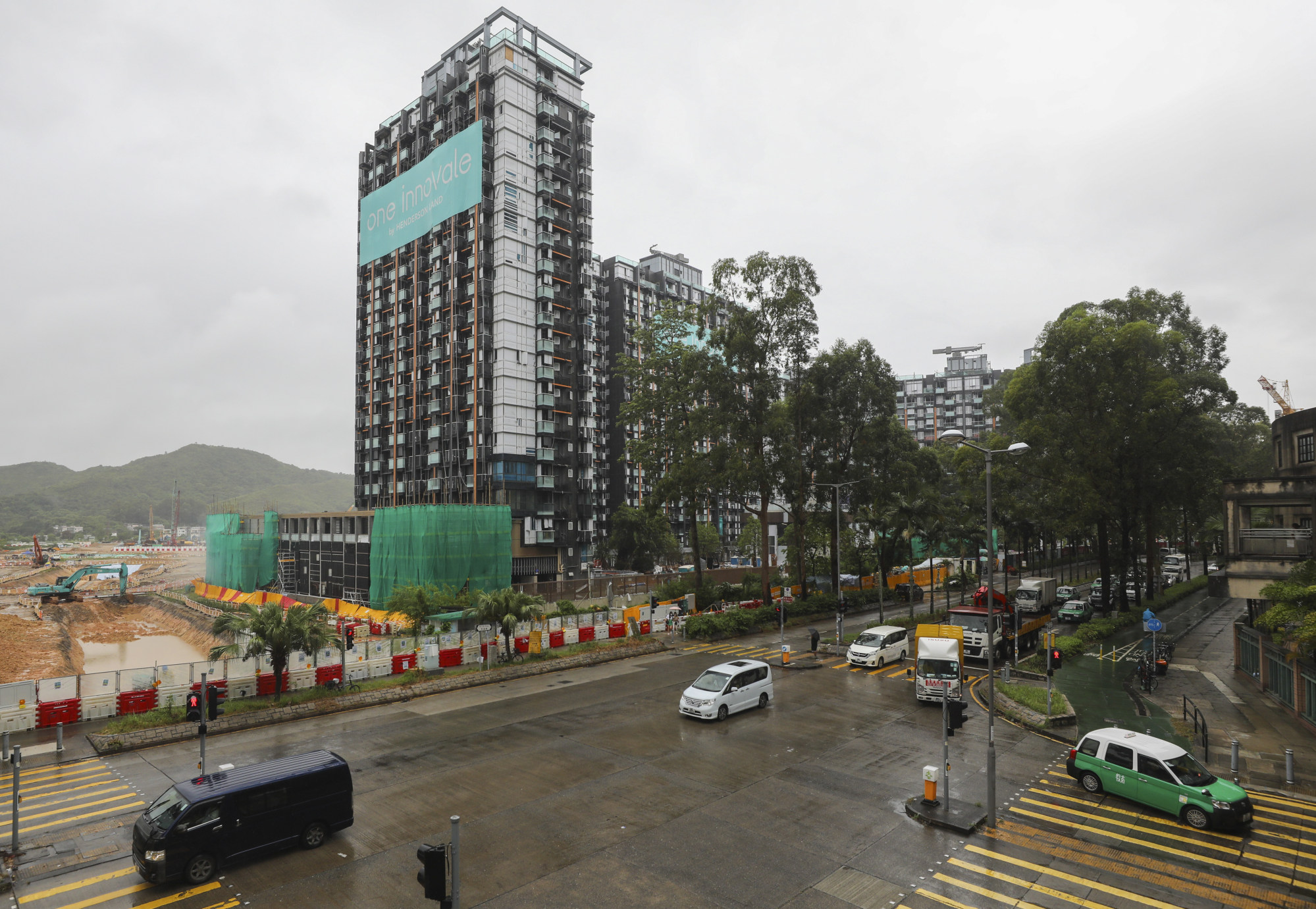 "The second round sales of One Innovale-Archway has had a good start, with 80 per cent of our customers young buyers in their 30s," said Sammy Po, chief executive of Midland Realty's residential department for Hong Kong and Macau.
Some 70 per cent of the agency's customers were buying for their own use and the rest were buying for investment purposes, he added.
SHKP's sales office was also jam-packed well before the sale started at 3pm. The developer had sold all 139 flats by 7pm, after attracting an estimated 15,000 registrations for Novo Land. The company had put one unit for tender.
"A large number of registered buyers returned as they were unable to select flats in the first two round of sales at Novo Land," said Chan.
Hong Kong developers are pricing new flats at steep discounts in a bid to drum up sales at a time when interest rates are on the uptrend and sales are declining.
Homeowners have stayed on the sidelines in anticipation of further price correction as borrowing costs increase.
Mortgage payments linked to the Hong Kong interbank offered rate (Hibor) have risen since March. The one-month Hibor was at 1.57 per cent on Wednesday, its highest level in the past two years. The effective mortgage rate – 1.3 percentage points above Hibor – has risen from 1.43 per cent in January to about 2.5 per cent at present. Hibor-linked mortgage is capped at 2.5 percentage points below prime rate, at 5 per cent.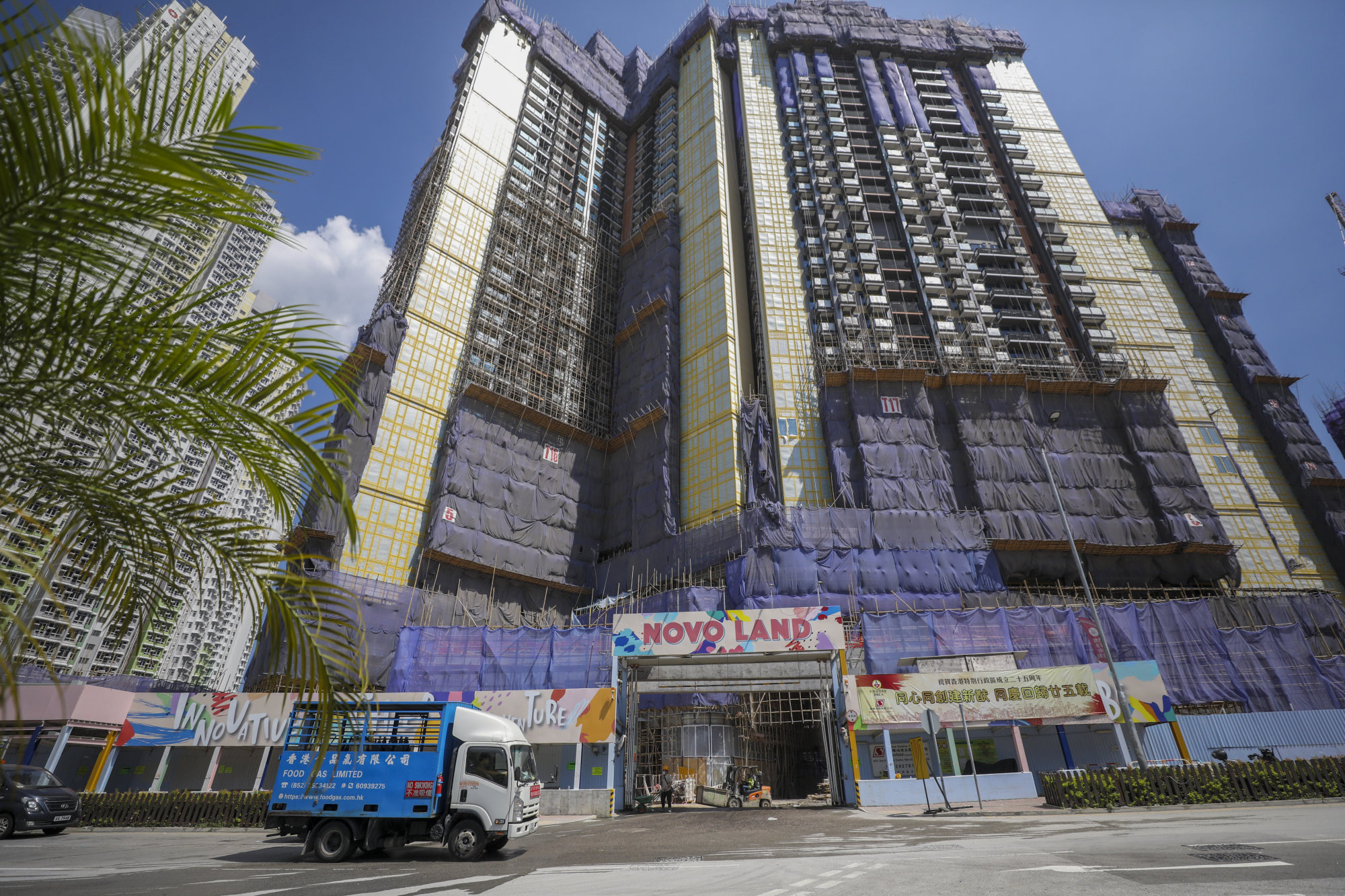 Most analysts predict Hong Kong's commercial banks will raise the prime rate in September, but some expect a rate increase to come this month, as a key indicator of bank liquidity continues to fall, according to a poll conducted by the South China Morning Post early this month.
Monthly mortgage instalments have increased 15 per cent from January, according to mReferral Mortgage Brokerage Services. For instance, the monthly instalment for a 30-year HK$2 million mortgage loan has increased to HK$7,902 currently, 15 per cent more than HK$6,835 in January.
The 182 flats at One Innovate-Archway, with sizes ranging between 209 sq ft to 609 sq ft, were priced from HK$3.11 million, or HK$14,835 per square foot, about 10 per cent cheaper than units available nearby.
Meanwhile, flats at Novo Land, with sizes ranging from 235 sq ft to 701 sq ft, were priced from HK$3.12 million to HK$10.01 million, or HK$12,741 to HK$15,906 per square foot.