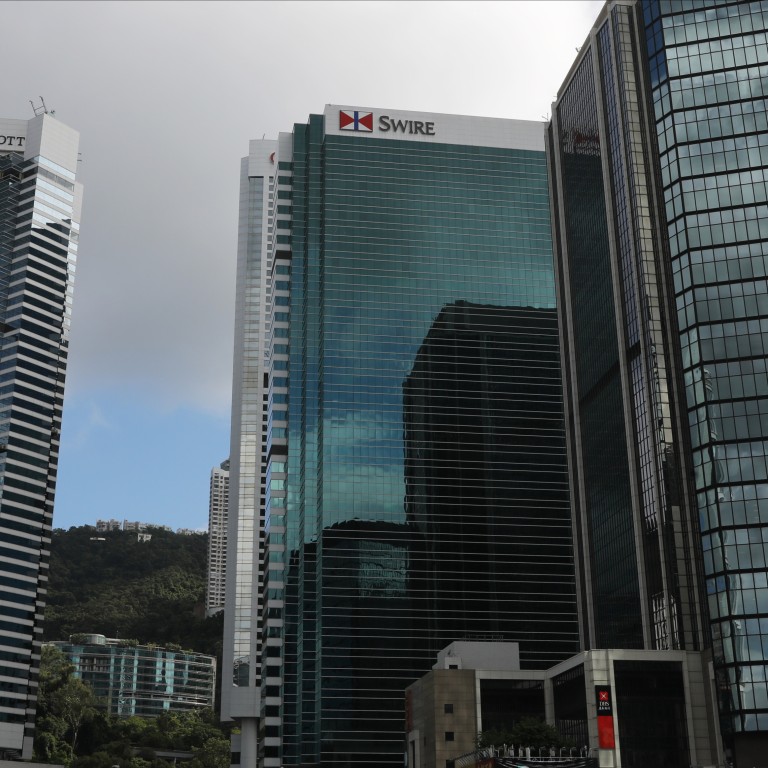 Swire Pacific plans US$510 million stock buy-back, defying short-term challenges in show of confidence on profit rise
The buy-back – one of the bigger plans by Hong Kong-listed firms – comes amid narrowing losses at Cathay Pacific and a dip in profits at Swire Properties
Company expresses confidence in medium and long-term prospects as profits in the first six months rise 38 per cent year on year
Asian conglomerate Swire Pacific is buying back HK$4 billion (US$510 million) worth of its own shares in one of Hong Kong's biggest buy-back mandates, as its profits in the first six months of the year rose 38 per cent year on year.
The company reported an underlying profit of HK$1.7 billion for the first six months, compared with HK$1.3 billion in the first half of 2021.
It attributed the improvement largely to Swire unit and de facto flag carrier Cathay Pacific, which
narrowed its losses in the period
as passenger flights rebounded. Meanwhile,
Swire Properties
, 82 per cent owned by Swire Pacific, saw profits decrease by 2 per cent to HK$3.6 billion in the first six months.
"The board is of the view that the implementation of the share buy-back programme is in the best interests of the company and shareholders as a whole," the company said in a filing with the Hong Kong exchange. "A share buy-back in the present conditions will demonstrate the company's confidence in its business outlook and prospects and would, ultimately, benefit the company and create value to the shareholders."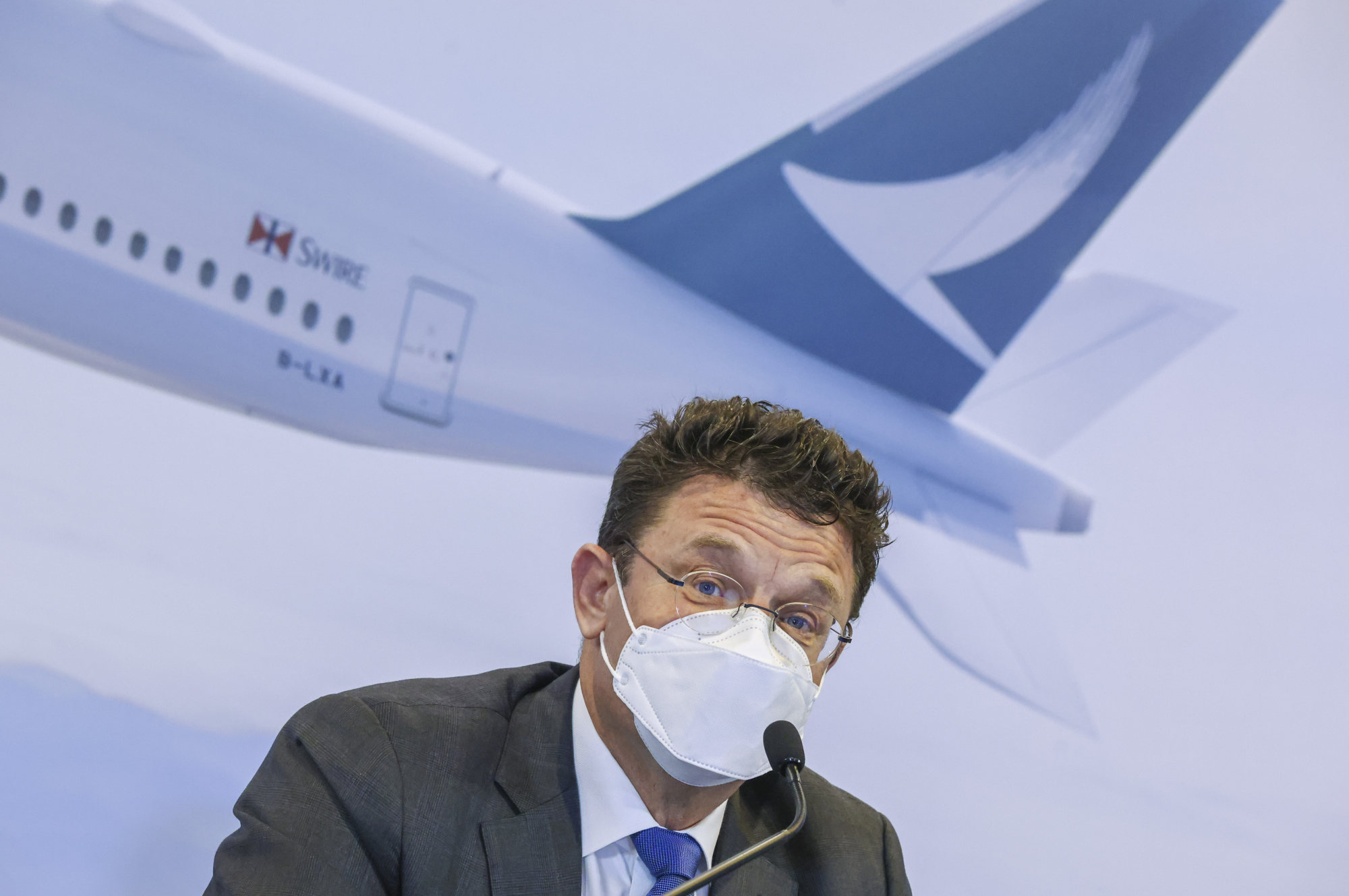 Shares of Swire Pacific, one of the flagship companies of the Swire Group, closed up 10.4 per cent at HK$49.90 on Thursday.
"The first six months of 2022 were challenging with the continuing impact of Covid-19 on our businesses, inflation and increased economic uncertainty," said Swire Pacific chairman Guy Bradley.
Short-term challenges remain, but the company is optimistic about its medium and long-term prospects, as any further adjustments to Covid-19 travel and quarantine restrictions should benefit the aviation businesses, he added.
On Wednesday, Cathay Pacific announced its losses for the first half of the year narrowed by slightly over a third to HK$4.99 billion year-on-year, as revenue from its passenger business surged 178.9 per cent to HK$2.08 billion.
The airline carried 335,000 passengers during the first six months of the year, up 113.4 per cent from the same period in 2021.
With the Hong Kong government rolling out a shorter quarantine scheme of three days at a designated hotel and four to be spent at home under medical surveillance, Bradley said they hoped all quarantine restrictions in the city would be lifted soon.
"We welcome the direction that's been taken, but until we get the removal of all quarantine restrictions Hong Kong can't be what it once was, which is a vibrant, international finance centre," he said during a press briefing. "So we really hope that we can get down to no more quarantine as soon as possible."
Social-distancing measures in the first four months of the year reduced sales and footfall in Swire Properties' Hong Kong shopping centres, and its mainland China locations were also affected "to varying degrees by the resurgence of Covid-19 cases", the company said.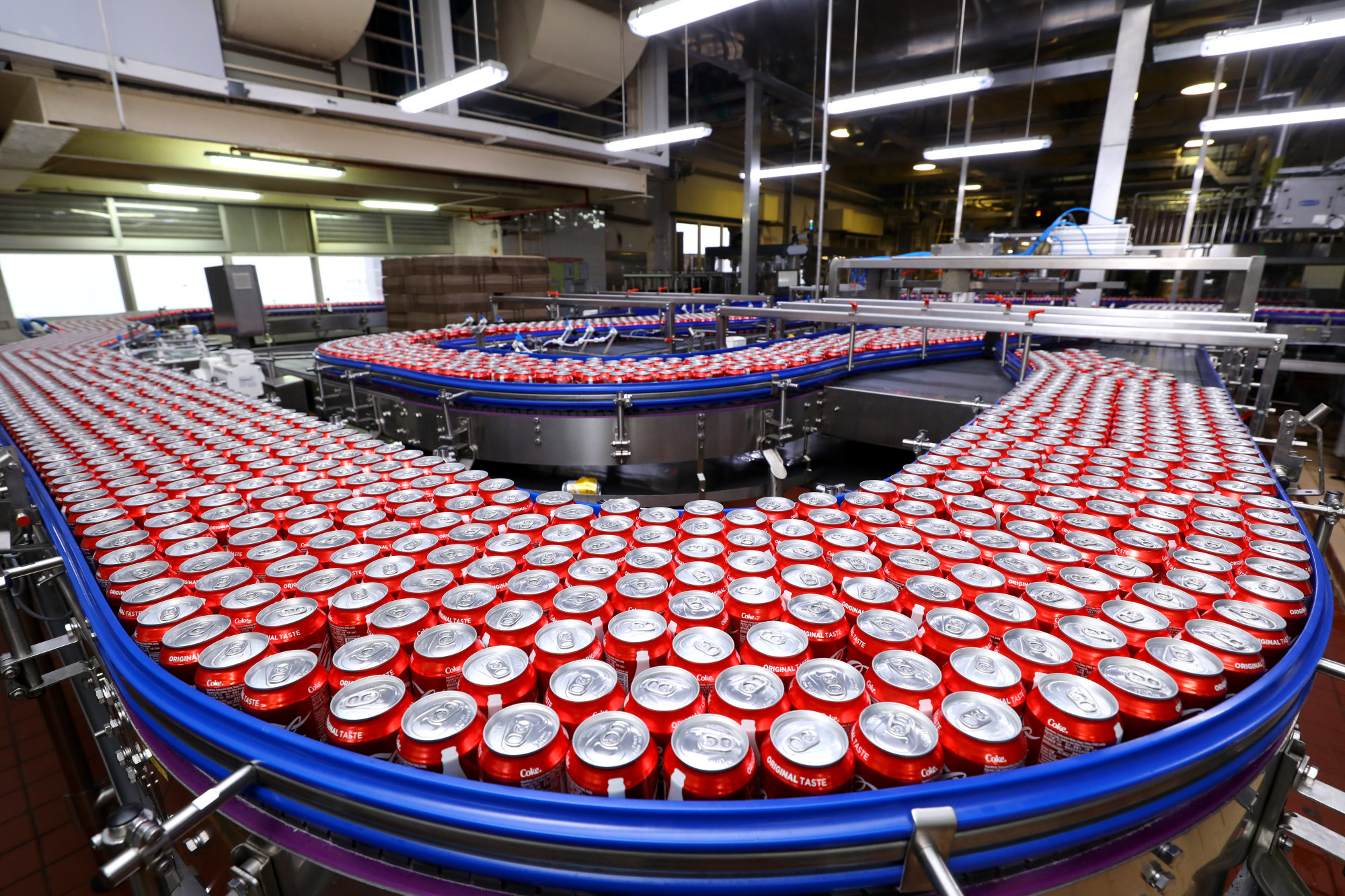 Tim Blackburn, Swire Properties' chief executive, said Hong Kong's office market was feeling the pinch of slowing demand amid the economic slump. However, Swire's office portfolio still had an overall occupancy rate of 96 per cent, but rents were likely to remain soft, he added.
Swire Pacific declared interim dividends of HK$1.15 per share for its "A" shares, and HK$0.23 per share for its "B" shares, payable on October 7.
Swire Properties
declared a HK$0.32 interim dividend per share, payable on October 6. Swire Properties shares inched up 0.2 per cent to HK$18.76 in Thursday trading.