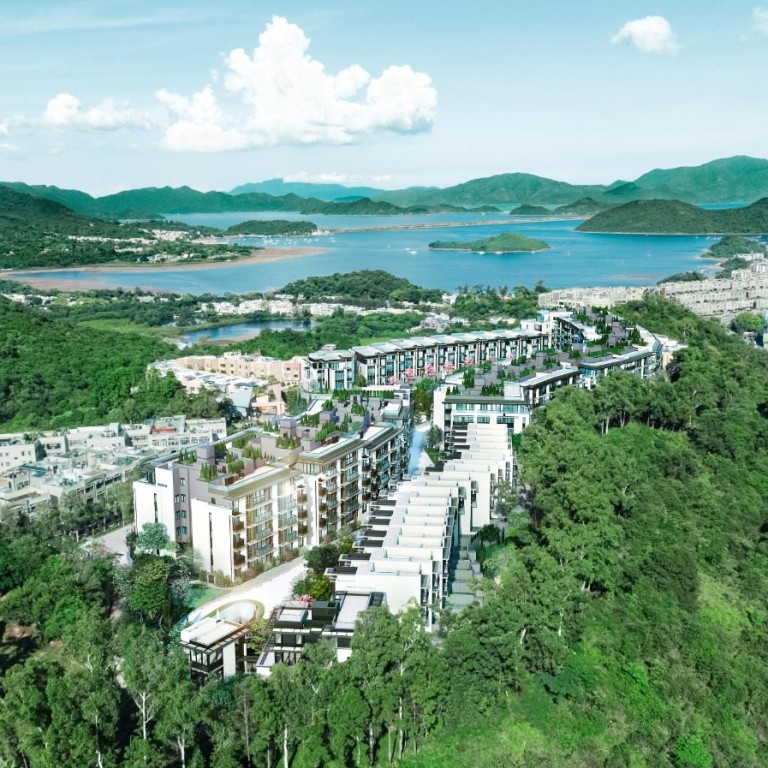 Hong Kong developers sweeten financing terms for luxury homes after deals tumble in July
Deals for lived-in homes worth HK$12 million to HK$20 million recorded a 45 per cent drop last month
More aggressive financing plans can be expected if market sentiment does not improve, Centaline executive says
The number of transactions for lived-in homes worth HK$12 million (US$1.5 million) to HK$20 million dropped last month with just 181 deals completed, a 45 per cent drop from June, according to analysis of Land Registry data by Ricacorp Properties. The sales of homes costing between HK$20.01 million and HK$50 million dropped by 33 per cent to 71 deals.
"Home sales have been dominated by end users who have bought flats at between HK$4 million and HK$6 million. Sales of luxury homes will continue to retreat this month," said Derek Chan, Ricacorp's head of research. Homebuyers will be more cautious when investing in bigger homes, because of the higher borrowing costs involved, he added.
Demand for such property is driven by deep-pocketed investors, who will stay away if the market sentiment is not right. A slowdown in Hong Kong's economy is behind the current down trend. The city's property sector was already reeling from the impact of 2019's anti-government protests and the outbreak of Covid-19, which has been affecting business since early 2020. The economy then contracted 4 per cent in the first quarter of this year because of its anti-pandemic measures during the fifth wave of coronavirus infections.
Developers have also been pricing new projects competitively after the total value of housing transactions declined by a quarter in July amid an uptrend in the
city's interest-rate cycle
.
"In the absence of investment demand, luxury homes in this price category are facing the biggest pressure. Upgrades to bigger homes from 1,000 to 2,000 sq ft have also been limited," said Louis Chan, Asia-Pacific ­vice-chairman and CEO of the residential division at Centaline Property Agency.
"Developers have to offer different kinds of schemes to boost sales. They can provide plans that allow buyers to defer their mortgage repayments, as Hong Kong developers
have strong financial positions
," he said. "More aggressive financing plans are expected to be launched if the overall market sentiment does not improve."
HKR International, for instance, will offer 57 units and two villas at Villa Lucca, a luxury residential project in Tai Po that it has developed with Hysan Development, for tender on Thursday. The developers, according to the tender document, will offer three-year mortgage loans through a local financial institution of up to 85 per cent.
They will also allow buyers to defer the repayment of mortgage loans of 85 per cent of a flat's value plus interest to the third year.
The 57 units on offer range in size from 1,078 sq ft to 2,344 sq ft, while the villas range in size from 3,245 sq ft to 3,322 sq ft. The project, which will be completed in June next year, will have 262 units, villas and houses.
Of these, 160 standard units will have sizes ranging from 1,078 sq ft to 2,526 sq ft and 66 special units will have sizes ranging from 1,010 sq ft to 3,760 sq ft. Thirty-six villas will come in sizes ranging from 3,245 sq ft to 5,341 sq ft, while two houses will range in size from 6,268 sq ft to 8,030 sq ft.
Elsewhere, Li Ka-shing's
CK Asset Holdings
said it would offer buyers three-year mortgage loans of up to 90 per cent of a flat's value without requiring proof of income for the remaining units at El Futuro, its luxury project in Kau To Shan. The project has obtained an occupation permit.
Buyers will also be allowed to defer the 90 per cent loans, including interest and principal, for 36 months. A 1,053 sq ft unit at El Futuro is being offered for HK$16.99 million, or HK$16,135 per square foot after factoring in a 19 per cent discount. CK Asset said more than 150 units at the 266-unit project had been sold for more than HK$2.2 billion.
Such projects are targeting well-off clients from both Hong Kong and mainland China, said Eric Tso, chief vice-president at mReferral Mortgage Brokerage Services. The favourable financing schemes represent "another option in case the rich have cash-flow issues", he added.
Other developers are, however, taking the opposite approach. The V Group, for instance, plans to offer its deluxe project on 20 Peak Road at a target price of about HK$100,000 per square foot. Ranging from 3,722 sq ft to 4,740 sq ft, each house comes with its own swimming pool, a private lift and four to five en suite bedrooms each.
"It is an optimal time to release the Peak Road project," Vivien Chan, the founder and chairwoman of The V Group, said earlier this month.