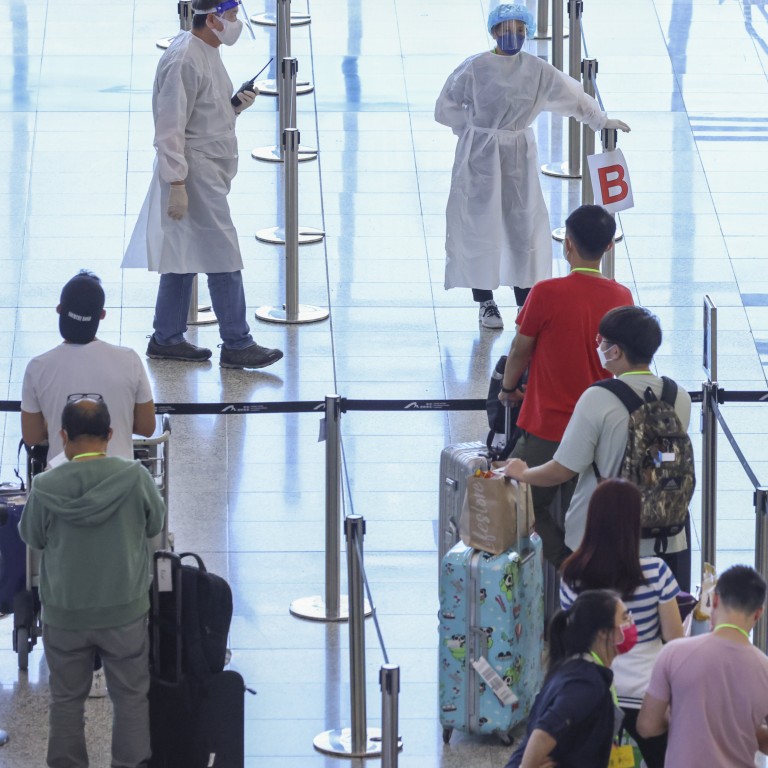 Hong Kong firms need to offer hardship allowances to attract talent, as quarantine makes overseas recruitment 'extremely difficult'
"We need to reflect on why some companies in an international financial centre need to offer hardship allowances to attract talent," Hong Kong Investment Funds Association boss says
If talent shortage forces companies to relocate their regional offices, it will seriously threaten Hong Kong's international financial centre status
Tough quarantine rules put in place to combat the spread of the coronavirus pandemic had made it either "difficult" or "extremely difficult" to
recruit expats to Hong Kong
, according to 70 per cent of respondents polled by the industry body last month. HKIFA represents fund companies with more than US$50 trillion in assets under management globally. It surveyed all 56 members for the poll, of which 36 responded.
About 20 per cent of such firms were already offering these allowances – extra cash usually paid to those who work in less developed regions. Such compensation had rarely been seen in Hong Kong before the onset of Covid-19.
"We need to reflect on why some companies in an international financial centre need to offer hardship allowances to attract talent," Sally Wong, HKIFA's CEO, said in a briefing yesterday on Tuesday.
The association, as well as bankers, brokers and regulators have all lobbied the government over the past few months to relax Hong Kong's tough Covid-19 containment measures. The city and mainland China are among the few places globally that still require visitors to quarantine in hotels.
These measures have prevented the recruitment of expats and led to
an exodus
of talent for cities and regions that do not have such restrictions any more. More than 113,000 residents
left the city
in the 12 months to the end of June, according to government data released last week.
The complete removal of travel restrictions is needed to attract talent to the city, according to 97 per cent of respondents to the HKIFA survey. About 82 per cent said free travel between the city and mainland China is also important.
The Hong Kong government cut the hotel quarantine period from seven days to three last week, but this is not enough, said Nelson Chow, HKIFA's chairman.
"The shortened quarantine period is welcome, but it is not enough … [as] … many markets no longer require any quarantine or tests," Chow said. "We want the government to clearly indicate when Hong Kong will become a zero-quarantine city, so that companies can [start planning] international conferences and client events."
Many fund companies use Hong Kong as their regional headquarters, he said. If it continues to be difficult for executives, expats and visitors to come here, these firms will be forced to relocate their regional offices. "If a talent shortage forces companies to relocate their regional offices, it will seriously threaten Hong Kong's status as an international financial centre," Chow said.
The talent shortage has already led to 58 per cent of fund companies allowing Hong Kong staff to work from other cities on a temporary basis for three to six months, the survey showed. About 32 per cent were allowing this arrangement on a permanent basis.
The city can still attract international visitors and expats to work here, as long as it scraps its quarantine rules, Chow said.
"Hong Kong has many cross-border trading schemes with mainland China, which is unique," he said. "We hope to see more relaxation of the quarantine rules before November, when we will have the Hong Kong Monetary Authority's financial summit and the Rugby Sevens tournament. This will tell the world that Hong Kong is back to normal."