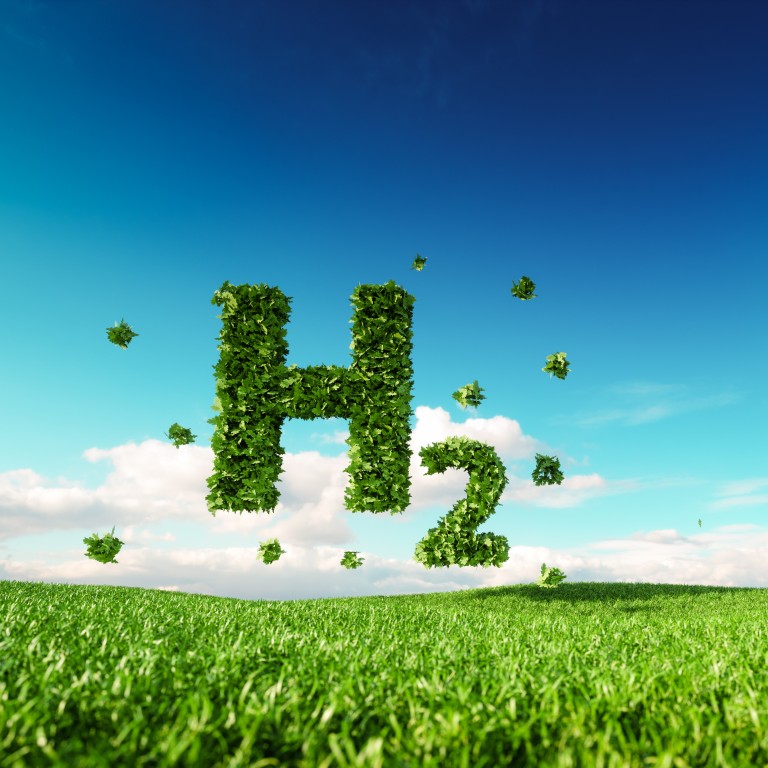 Asia-Pacific has potential to lead on development of global hydrogen energy ecosystem if companies cooperate, say analysts
The Asia-Pacific region has the scope and potential to become a hydrogen superpower, said analysts
China is already the world's largest hydrogen producer and consumer due to its rapidly expanding renewables capacity
The Asia-Pacific region has the potential to become the world's next hydrogen superpower and countries there need to work together to scale up, according to hydrogen industry analysts.
"Hydrogen is almost like the democratisation of energy," Michael Jones, director of business development and technology at Fortune Oil, a Hong Kong-based oil and gas supplier, said at the Post's Asia Sustainability Conference in Hong Kong on Tuesday.
"It can be made through so many routes, from renewables like solar and wind, etc … Different countries will make different solutions, but with that, you are not dependent on a few regions like we are today in the fossil-based economy," he said.
Hydrogen fuel is a zero-carbon fuel burned with oxygen, provided that it can be created in a process that does not involve carbon. It can be used in fuel cells or internal combustion engines. Hydrogen can be produced from a variety of domestic resources, such as natural gas, nuclear power, biomass, and renewable power like solar and wind.
Under the global net-zero drive to move away from reliance on fossil fuels and search for cleaner energy options, more Asia-Pacific countries have turned their attention to hydrogen as an energy source. China this March introduced its first long-term plan for developing a national hydrogen economy for the 2021-2035 period.
Meanwhile, the governments of Japan and South Korea have also been among the first movers in the Asia-Pacific region to develop a domestic hydrogen industry, launching national road maps to expand hydrogen capabilities.
The Asia-Pacific region has the scope and potential to become a hydrogen superpower but it will require cooperation between countries due to their unique energy situations, said industry experts at the Post event.
"If you look at the countries in the Asia-Pacific region, they complement each other," said Summer Chen, an energy and low carbon transition consultant at international consultancy Environmental Resources Management (ERM), at the event.
South Korea and Japan, which struggle with energy security and energy self-sufficiency, are among the largest hydrogen importers globally. But the two countries lead in hydrogen deployments, such as the manufacture of hydrogen fuel cell vehicles, and export these to Australia and Europe. South Korea has also signed a cooperation agreement with Norway on liquefied hydrogen transport technology.
Australia, which has an abundant supply of fossil fuels and renewable energy resources, has the potential to compete with China in hydrogen production and be a key supplier and exporter of hydrogen in the Asia market. However, it will need to import fuel cell vehicles from countries such as Japan and Korea, said Chen.
China is already the world's largest hydrogen producer and consumer due to its rapidly expanding renewables capacity. The country's current annual output of hydrogen is around 33 million tonnes, with an annual capacity of 40 million tonnes, according to March data from the National Development and Reform Commission.
Although green hydrogen accounts for less than 10 per cent of China's total hydrogen output, the country leads with its price-competitive and efficient water electrolyser technology, which is used for producing green hydrogen - at a cost of 7,000 yuan per kilowatt-hour - almost half of the price compared with European countries, according to Chen.
However, over 90 per cent of the hydrogen produced in China today is still the so-called grey hydrogen produced from fossil fuels, with a majority through coal gasification, said Yuki Yu, founder of Energy Iceberg, a consultancy which focuses on China's energy industry.
And due to substantial domestic demand, the hydrogen produced in China will probably have to remain in the country, limiting China's role in terms of participation in global hydrogen markets, added Chen.
China – which remains the world's largest coal producer despite a goal of peaking carbon dioxide emissions before 2030 – has the potential to become the world's largest market for green hydrogen. This is produced by splitting water into hydrogen and oxygen using renewable electricity which can lead to zero emissions, according to Yu.
According to Energy Iceberg research, China currently has 274 green hydrogen projects. Currently more are in the planning stages than in operation, although many are expected to come online by 2025, according to Yu.
"We need more players in the room, including industrial gas companies, power utilities, gas and power utilities, as well as the national oil companies and international oil companies to participate," said Fortune Oil's Jones. "I see more players and a greater diversity in supply in the future of hydrogen energy."