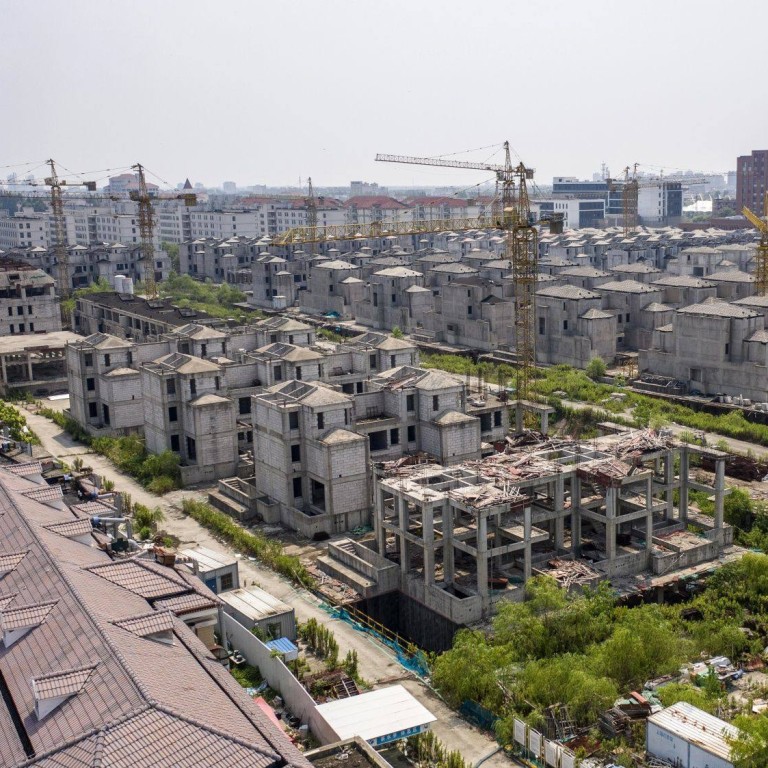 China mortgage boycotters see little progress one month on, as properties remain unfinished and wider crisis simmers
Buyers are not impressed with the scant relief offered so far and remain determined not to pay for unfinished homes
Until the fundamental issue is addressed, threats to the property market and the stability of the financial system remain, analysts say
On August 17, nearly a month after Wu Xiao signed a public letter joining around 100 fellow homebuyers in a mortgage boycott for an unfinished housing development in Zhengzhou, the capital of Henan province, she finally received some news.
Her mortgage bank, Shanghai Pudong Development Bank, informed her that she could skip her 1,500 yuan (US$220) mortgage payments in August, September and October. But she is expected to pay double in November, December and January to make up for the payment holiday.
"It is only a temporary solution, but better than nothing," Wu said.
However, getting even this allowance took some work. "No one approached us after we issued the public letter, and we had to request conversations with the bank, the developer and the housing officials," Wu said.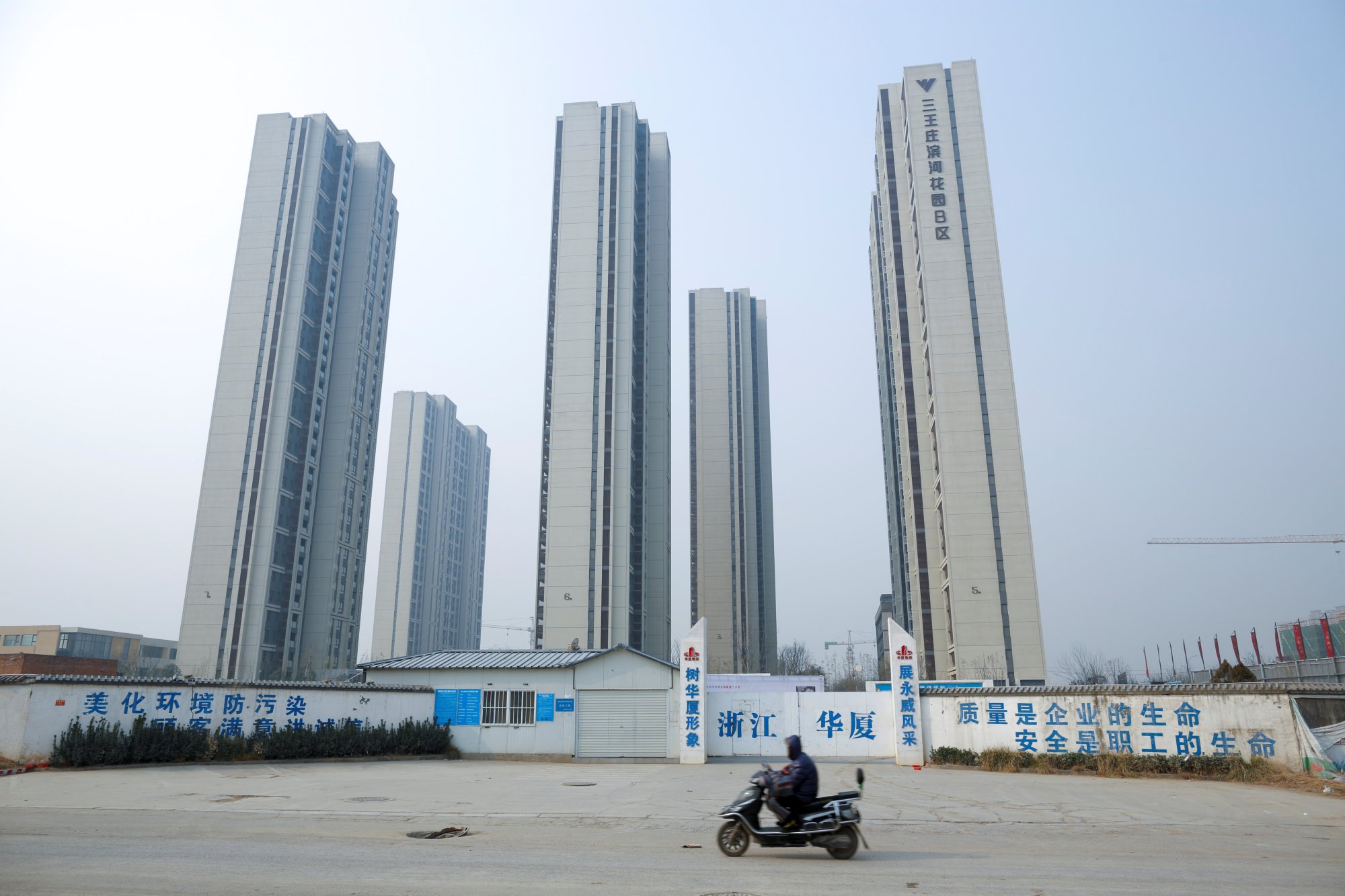 A month ago, Beijing – facing a
boycott movement that quickly grew
to 320 projects in 100 cities – promised that "all the difficulties and problems will be properly solved". But so far, people like Wu say they have received only scant relief. They are still waiting for the government to fix the fundamental problem. Meanwhile, the risk to the wider economy remains.
Wu bought the 45-square-metre studio in 2020 for her parents and had been faithfully making the payments for almost 30 months before joining the mortgage boycott. The home, due in December last year, is still not complete.
That lack of progress leaves buyers like Wu just as resolute as they were at the height of the demonstrations.
"If after three months nothing has progressed, I will not pay 1,500 yuan in November – no need to mention 3,000 yuan," she said.
After the boycott movement flared up, China's
Politburo issued a statement
assuring buyers that the government would help cash-starved developers finish late projects, with local governments responsible for making sure they do so.
Banks must work with local authorities to provide sufficient financial liquidity to facilitate the completion and handover of contracted property sales, the China Banking and Insurance Regulatory Commission (CBIRC) promised on July 17. Liu Zhongrui, a senior official from the statistics and risk assessment department of the CBIRC, made the promise about "properly solving" all the issues at a
press conference on July 21
.
Since then, many buyers have only received temporary relief like that offered to Wu. The Agricultural Bank of China in Zhengzhou, for example, is allowing some buyers to delay payments for a few months with no penalties or interest, a local account manager with the bank told the Post. After the grace period, homebuyers need to pay double to cover whatever they have skipped.
However, some banks have not even provided these easing measures.
Pipi, a 31-year-old technician who only gave his nickname, signed a mortgage boycott letter together with around 700 homebuyers at a project in Nanning, in China's southern Jiangxi Province, on July 14.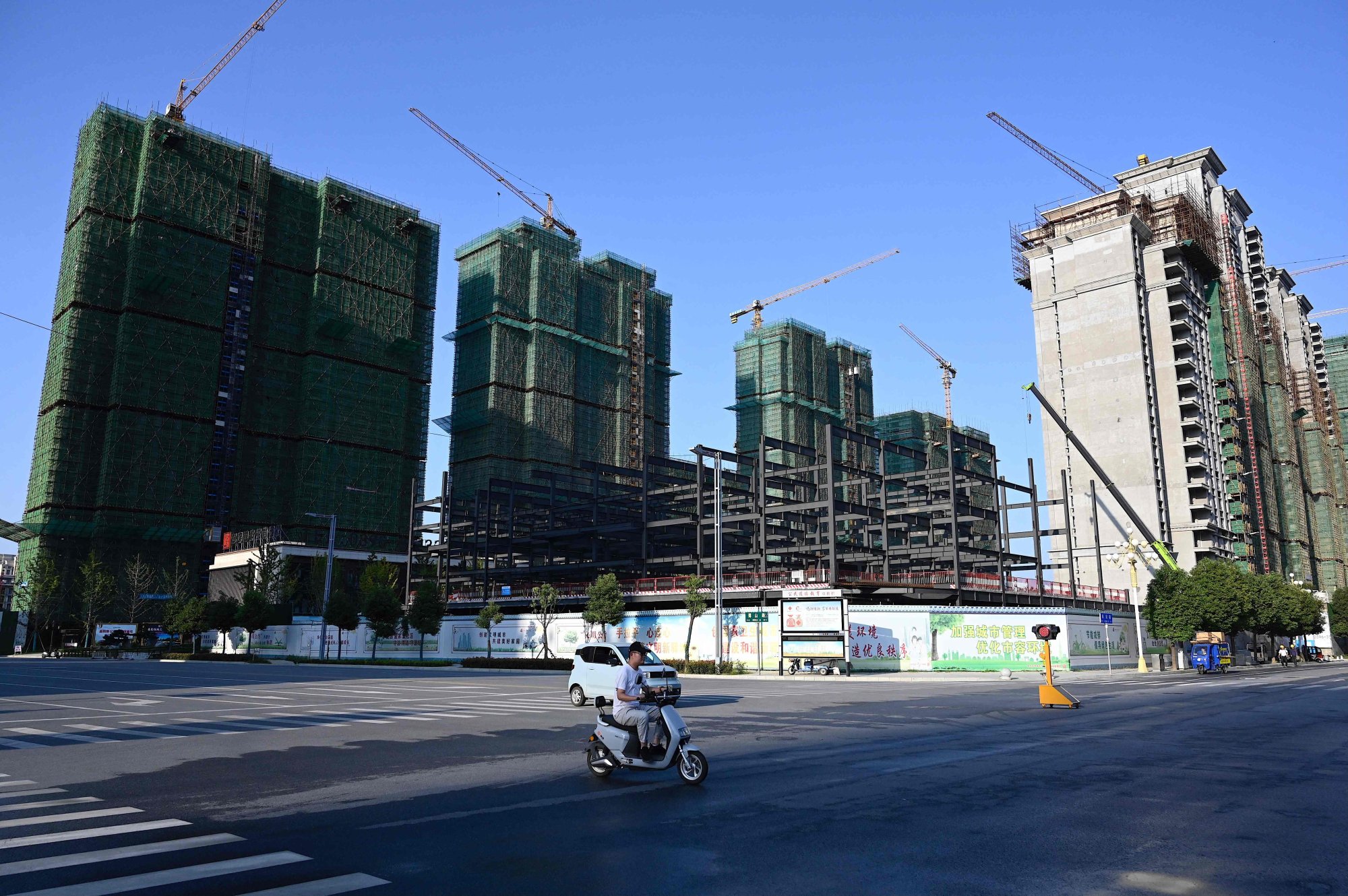 But after a month, construction work at his home still shows no sign of resumption, and no one has updated the buyers with any details.
"The account managers at the banks all said that they understand us and will let the senior manager know about our situation, but we never hear back from them," he said.
The father of a 1-year-old, Pipi does not like refusing to pay.
"I really do not want to taint our personal credit score, as it might affect our daughter's education," he said. "December is the deadline in my mind, as it means that the home has been delayed for a year, and I am paying 4,000 yuan only for some air for almost three years. I have to cut my mortgage as I cannot afford 4,000 yuan for the mortgage and another 3,000 yuan for rent at the same time any longer."
If boycott participants see no progress and make good on their pledge to stop paying, it will further pummel an already bruised housing market and threaten more than 4,000 lenders across the country, particularly small ones. The damage could spread to the overall economy, which
grew by 0.4 per cent year on year in the second quarter
.
The strike puts about 1 trillion yuan in bank loans at risk, according to ratings agency S&P.
"The homebuyer backlash is not only a social stability risk," said S&P Global Ratings credit analyst Harry Hu. "Should the strikes become widespread, they could undermine financial stability, particularly if they cause a sharp decline in home prices."
In some worst case scenarios, small banks are particularly vulnerable not only because they may have some unpaid mortgages, but also because they have a large and concentrated exposure to distressed developers.
Among 29 listed small and regional banks, Bank of Suzhou saw the sharpest jump in the non-performing loan (NPL) rate among loans it made to developers, which hit 6.65 per cent by the end of 2021. For comparison, the NPL rate for developer loans was 1.36 per cent a year earlier, and the average NPL rate among all commercial banks stands at 1.67 per cent.
In Wu's city, Zhengzhou, which saw the highest number of public mortgage boycott letters, the major regional bank has relatively high exposure to property loans and mortgages.
Developer loans account for 12 per cent of Bank of Zhengzhou's total loans, and personal mortgages account for 14 per cent, the highest proportion among 29 regional and small banks, according to data from funds researcher Morningstar.
The NPL rate of the bank's property loans soared to 3.47 per cent at the end of 2021, more than double the previous year's rate.
"We expect the event might further dampen homebuyer sentiment, and prolong property sales recovery in the near term," said Iris Tan, Morningstar's senior equity analyst.
More potential blind spots could further undermine the country's financial system.
"Transactions with undeclared rebates lower effective home prices," said S&P's Hu. "This could be a risk to the system if widespread. For banks, unofficial discounts increase pressure to mark down collateral protection, thinning the buffers against potential credit losses."
Such concerns mean little to desperate homebuyers such as Pipi.
"The mortgage cut is really the last card I could play, and the least I wanted to play," he said. "But if I cannot see my home being constructed soon, why should I pay?"