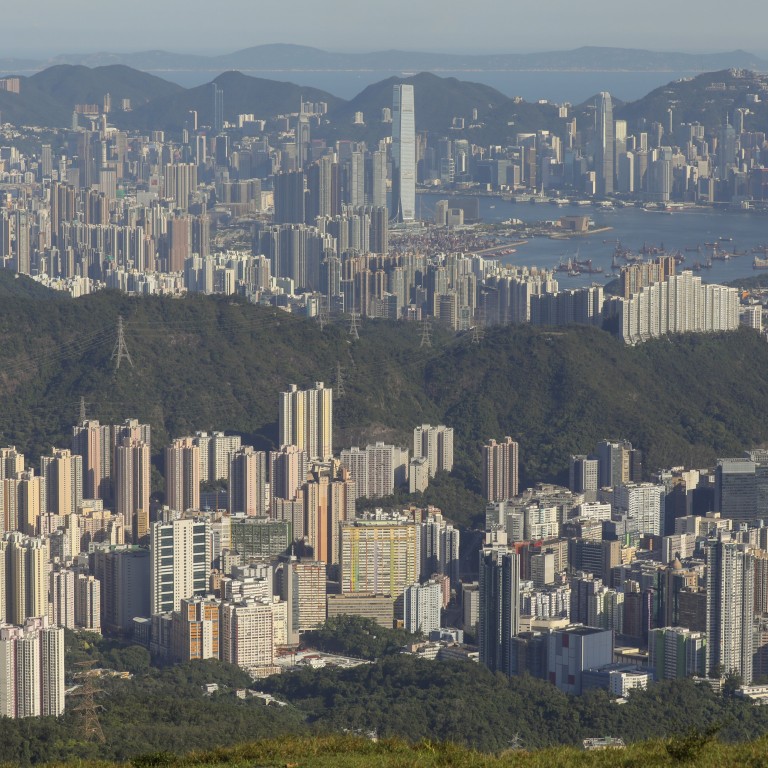 Opinion
Concrete Analysis
by Alex Barnes
Concrete Analysis
by Alex Barnes
Hong Kong's evolving economy can help owners and occupiers maximise real estate value, but timing is key
Hong Kong is likely to evolve into a North-South commercial corridor with two anchor cores – the Northern Metropolis and Harbour Metropolis
The tech sector will relocate to the proposed Northern Metropolis while financial firms will stay in Harbour Metropolis, comprising multiple business districts on Hong Kong Island and Kowloon
Powerful forces are at work that will reshape Hong Kong's commercial real estate landscape over the next 15 years.
The emergence of technology and innovation businesses are key pillars of the city's economy alongside the traditional financial, trade and services sectors. As the economy evolves to accommodate these additional enterprises, current commercial districts will be expanded, realigned and combined, and new clusters created. Significant R&D, office and transport infrastructure will also be required.
With this transition there will be fresh opportunities for investors and occupiers to develop their businesses and gain competitive advantage. But the precise timing and implications are subject to complex economic and practical considerations that will progressively come into play. Now is the time for business leaders to activate their real estate strategies to influence the changes for success.
Development along Hong Kong's northern boundary – the Northern Metropolis – will be spurred by ongoing integration with the
Greater Bay Area
(GBA).
An estimated 2.5 million people are envisioned to live in this 300 sq km area close to the Hong Kong-Shenzhen boundary, the nexus where the research and development capabilities and global connections of Hong Kong's universities will be matched with Shenzhen's well-developed tech-based supply chain.
Nearly a million job opportunities will be created, of which around 60 per cent will be technology related. Some development plans are underway, including Hung Shui Kiu New Town and the Lok Ma Chau Loop. Others, such as San Hin Technopole, an integrated community targeting information technology talent to settle, are on the drawing board.
To meet the living and working needs of the area's growing population, new buildings will be required in addition to existing development. Our estimates are for 400 million sq ft of residential and 100 million sq ft of non-residential: office, retail, labs, business parks, warehouse/logistics, and government, institution and community sites.
The current stock of around 3 million sq ft of tech and R&D space at Science Park and 220 hectares in industrial estates is insufficient to meet demand when tech takes off as anticipated.
The government is investing HK$100 billion (US$12.7 billion) to expedite infrastructure works relating to land, housing and transport within the Northern Metropolis. Its implementation requires a significant role for the private sector. Investors can participate in both urban regeneration and development of Hong Kong's new technology-related real estate clusters. This is in addition to traditional land sales for office, retail and residential use.
In conjunction with the tech boom, financial and other professional services will remain the mainstay of Hong Kong's economy. The city's highly open financial system, prudent and long-established regulatory and legal framework are unique and important to China's long-term growth.
To facilitate growth in the services sector, multiple commercial districts on Hong Kong Island and in West Kowloon, Tsim Sha Tsui and Kowloon East are envisioned to form a single Harbour Metropolis. These are connected by existing and ongoing infrastructure provisions such as MTR lines, the Central Wan Chai Bypass and
Central Kowloon Route
.
The combination of urban regeneration and accelerated reclamation will ease historically tight supply and, more importantly, afford the city the opportunity to embrace sustainable and smart development in urban locations.
While the core districts on Hong Kong Island's northern shoreline already offer rents affordable for small to medium-size tenants, the various sub-districts within the Harbour Metropolis will offer a wide range of options and price points for occupiers.
West Kowloon
will transition into a fully-fledged office node with critical mass, and the options for occupiers will further increase with westward expansion to Lantau Tomorrow.
Another opportunity exists in the proposed artificial islands of 1,000 hectares around Kau Yi Chau which, as part of the expanded Harbour Metropolis, is expected to provide large tracts of land for private residential and commercial development.
The Hong Kong Institute of Surveyors estimates that HK$1 trillion of land sale revenue following the reclamation is likely to be generated over the course of a couple of decades. We forecast that, by 2035, more than half of Hong Kong's existing commercial real estate will have been upgraded or repurposed to meet the changing needs of businesses and citizens.
Over the next 15 years, technology-based businesses and the R&D functions of many companies will relocate to the Northern Metropolis, while major financial services institutions and professional services companies will keep their headquarters in the Harbour Metropolis. To future-proof their portfolios, owners must prepare to meet the needs of the next generation of tenants, either by refitting existing buildings or through new construction.
For their part, occupiers should plan on where to locate their business on a five, 10 and 15-year time horizon.
Organisations that can act smartly – and get the timing right – can generate significant real estate upside from the evolution of Hong Kong's economy.
Alex Barnes is managing director of JLL in Hong Kong and Macau