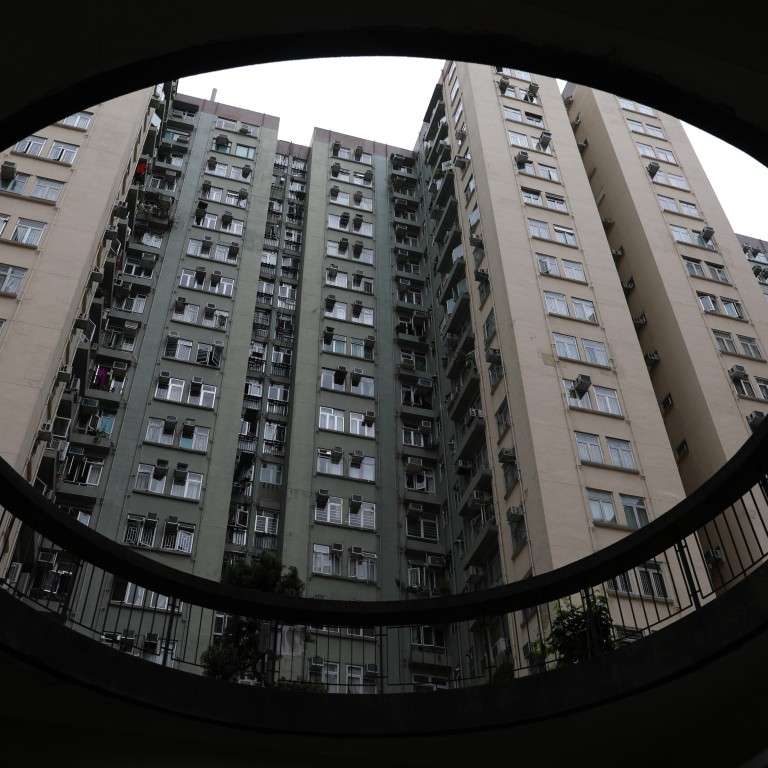 Hong Kong's secondary home market suffers as buyers focus on attractively priced new projects
Prices of some secondary homes in popular housing estates have fallen by over 30 per cent recently, recent transactions show
Secondary home prices will continue to fall as they have not found a floor yet, says Centaline's Wong
Prices of decades-old secondary homes in Hong Kong, which were driven up in the past two to three years, have slumped by more than 30 per cent in recent days as they lose appeal among buyers.
Home seekers have become more selective amid a market correction, preferring to buy new flats that are more resilient in these conditions, analysts said.
"Old homes built more than 30 or 40 years ago could have up to 50 per cent lower market value than new flats in the same neighbourhood, as they lack modern facilities," said Albert Wong, the honorary chairman of AAHorses Mortgage Brokerage Services, who expects Hong Kong property prices to fall by as much as 20 per cent this year and next.
Buyers who rushed to buy in 2019 and 2020 had pushed up secondary market prices, he said, adding that the prices of these units will drop to a more realistic level as borrowing costs rise.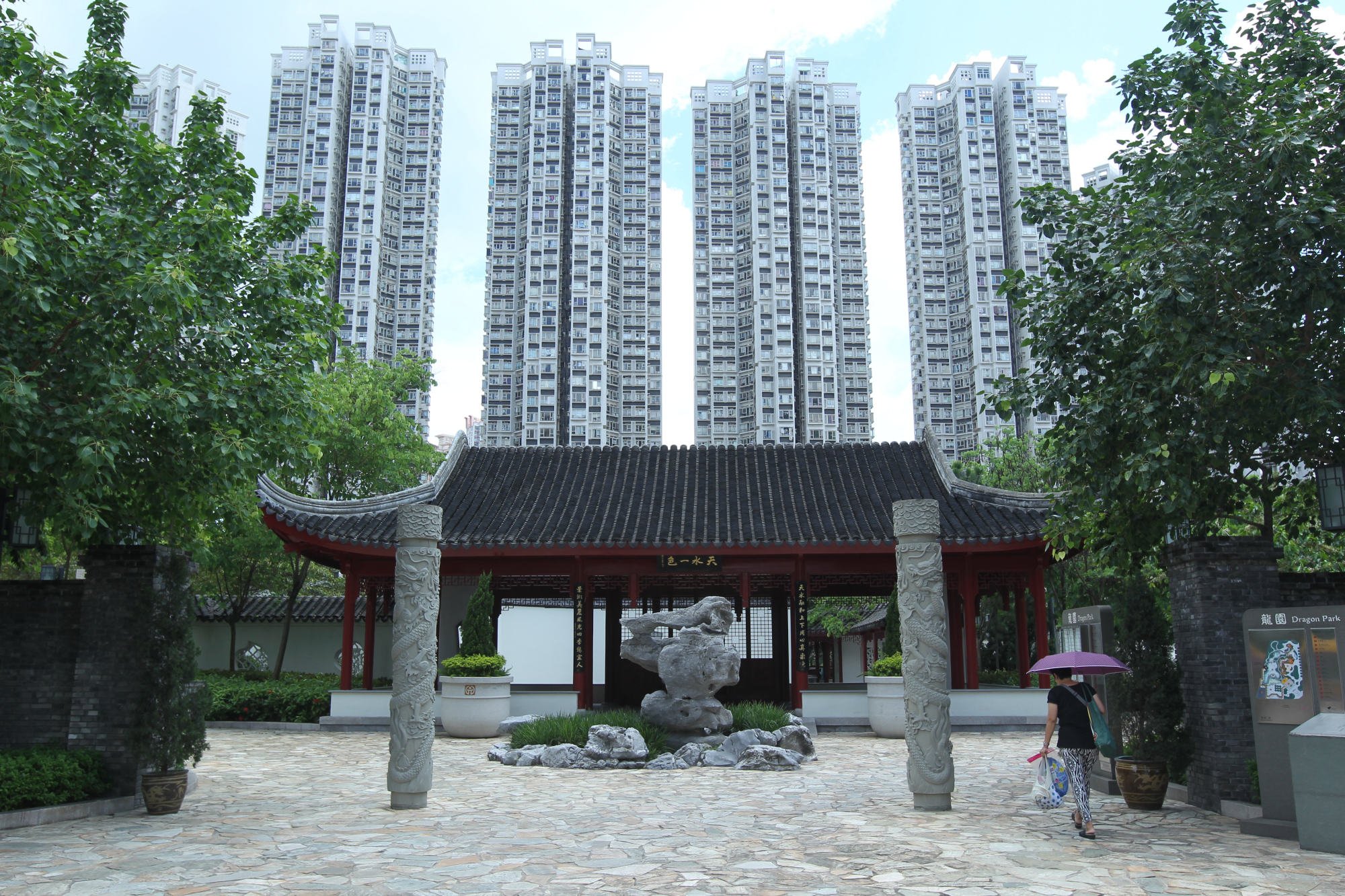 Last week, HSBC became the first of the city's major lenders to raise its mortgage rates. The bank raised the cap for its
Hibor-linked home loans
to 2.75 per cent from 2.5 per cent for new applications. Despite the rising rates, attractively priced new projects continue to draw buyers.
A 713 sq ft home in Mei Foo Sun Chuen, a nearly 50-year-old residential development in Lai Chi Kok, Kowloon, sold for HK$7.55 million (US$962,300), or HK$10,589 per square foot on the weekend, compared with the original asking price of HK$8.25 million, according to Midland Realty.
In February 2020, a 644 sq ft unit in the same development fetched HK$6.8 million, or HK$15,247 per square foot, nearly 31 per cent higher, according to data from Centaline Property.
At J Loft, a new project coming up in Sham Shui Po where flats went on sale in June, prices have averaged HK$21,167 per square foot.
In Kingswood Villas, Tin Shui Wai, a 545 sq ft unit sold on August 19 for HK$5.9 million, or HK$10,902 per square foot, according to Centaline Property. In November 2019, a 446 sq ft unit in the same housing estate sold for HK$5.5 million, or HK$12,332 per square foot, about 12 per cent higher, data from Centaline showed.
The Centa-City Leading Index (CCL), a gauge of lived-in home prices compiled by Centaline Property Agency, showed that Hong Kong's lived-in home prices dropped 0.82 per cent to 175.65 for the week ended August 14, an 81-week low.
"[Secondary] home prices will continue to fall as they have not found a floor yet," said Wong Leung-sing, senior associate director of research at Centaline.
While prices of lived-in homes have dropped 8.2 per cent from 190.39 a year earlier, Wong expects the index could drop to the 170 level in January, which would translate to an 11 per cent decline from August last year.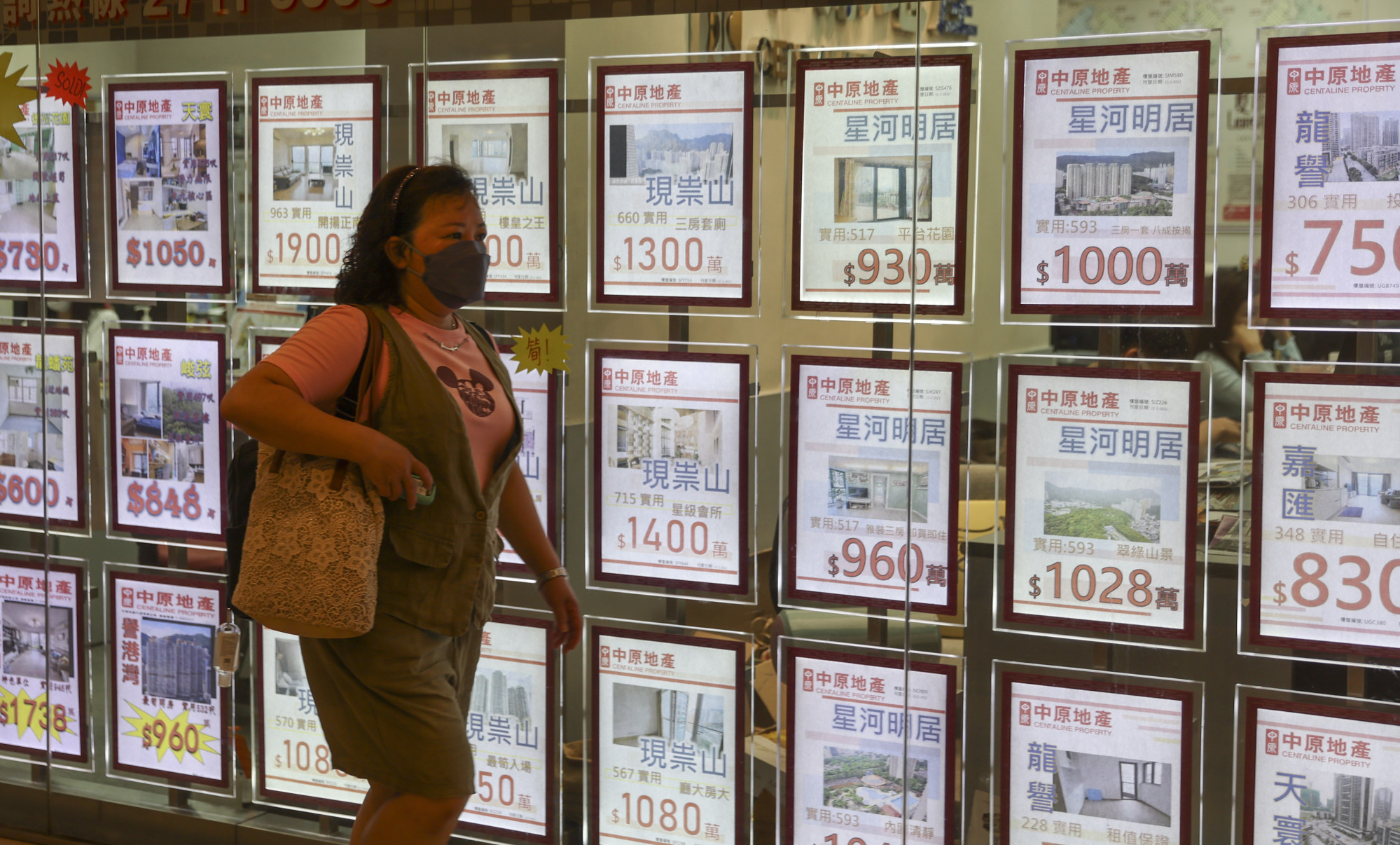 Separately, data from Ricacorp Properties released last week showed that average home prices in 50 major housing estates tracked by the agency eased 0.3 per cent to HK$14,887 per square foot in July, a four-month low.
The largest decline was 8.7 per cent in Harbour Place, Hung Hom, to HK$17,355 per square foot followed by Park Island, Ma Wan, where prices slid 8.2 per cent to HK$11,453 per square foot, according to Ricacorp.
"The price decline will further deepen to HK$11,400 per square foot at Park Island as units in the first-hand market are priced lower than the prevailing rate," said Jimmy Wan, Centaline's manager for Park Island.
Attractively priced new homes continue to attract buyers, especially young, first-time home seekers.
Sun Hung Kai Properties sold 96 per cent of 383 units in the second phase of the Novo Land project in Tuen Mun on Sunday. The prices were 20 per cent lower compared with lived-in flats in the same area.
"The interest-rate hike has already made many homebuyers hesitant, which may increase their bargaining power," said Sammy Po Siu-ming, the CEO of Midland's residential division for Hong Kong and Macau, adding that secondary home prices may fall by another 2 per cent in August.
Given Hong Kong's recent
disappointing economic performance
, which saw growth contract for the second consecutive quarter, transactions and prices may only rebound in the fourth quarter, Po said.