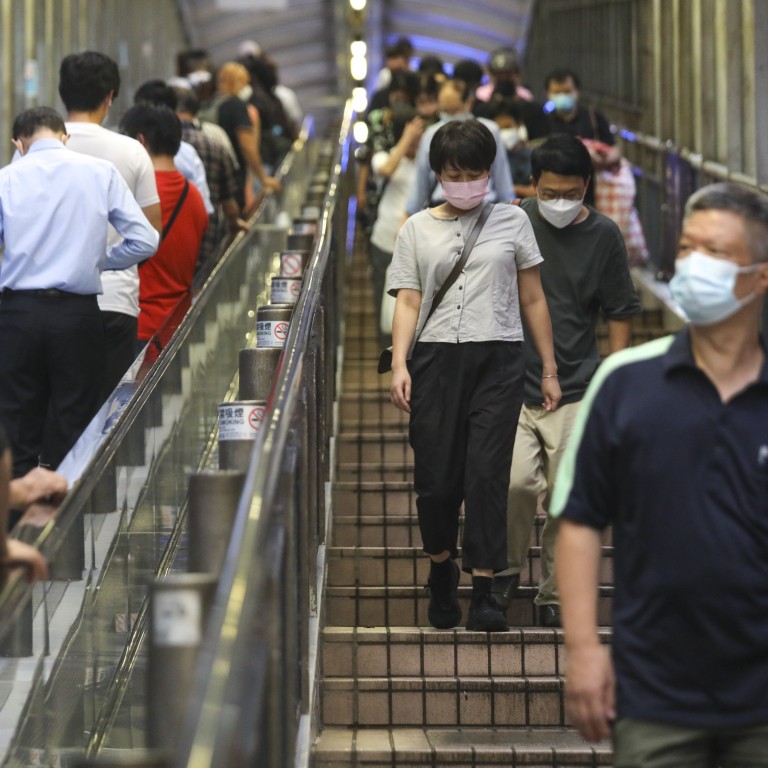 Hong Kong Covid-19 curbs weigh on developers, as earnings tumble by as much as 60 per cent
Sino Land says profit for full year ending June decreased by 40.5 per cent from a year ago
Shun Tak Holdings says interim earnings slumped by 51.3 per cent, while Shui On Land reports 58 per cent drop
Covid-19
restrictions dragged on the profits of Hong Kong developers in the January to June period, with declines ranging from 40.5 per cent to 58 per cent, filings with the Hong Kong stock exchange on Thursday show.
Sino Land
, which is part of the Sino Group owned by billionaire Robert Ng Chee Siong and keeps to a July to June financial year, said its profit for the full year ending June amounted to HK$5.7 billion (US$726 million), a decrease of 40.5 per cent from a year ago. It declared a final
dividend
of HK$0.42 per share to be payable on November 2. Its share price retreated by 0.34 per cent to HK$11.62 each on Thursday.
"Uncertainties surrounding the intermittent waves of Covid-19 resurgence, ongoing geopolitical risks, restrictions on travel, rising inflationary pressure and interest rate hikes combined have brought interruption to the global economy," Ng said.
"As we step into financial year 2022-2023, the group will remain vigilant in monitoring market developments, whilst proactively facing challenges and seizing opportunities ahead."
Sino Hotels, a
subsidiary
, meanwhile trimmed its losses by 3.06 per cent to HK$92.4 million for the financial year.
"Before the fifth wave of the Covid-19 outbreak in Hong Kong in January 2022, the performance of the group's hotels generally improved due to the government's relaxation of social distancing measures, driven by an improvement in food and beverages and staycation businesses in Hong Kong. However, tightened social distancing measures were introduced again on January 7, 2022 as a result of the fifth wave … which adversely affected the hotels' performances," Ng said.
Tsim Sha Tsui Properties, another listed company under Sino Group, said its profit fell 40.4 per cent to HK$3.1 billion in the period. It proposed a final dividend of HK$0.42 per share to be payable on December 6. Its shares were also unchanged at HK$22.30 each.
Shui On declared a dividend of HK$0.036 per share to be payable on September 23. Its shares closed 1.04 per cent higher at HK$0.97 each.