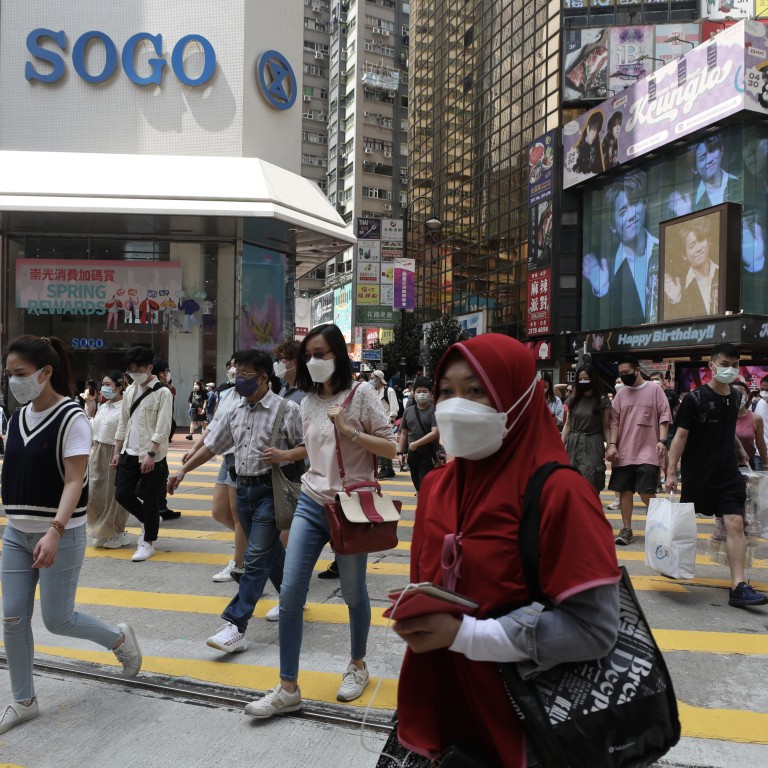 Hong Kong developer V Group readies Causeway Bay apartments and luxury houses on The Peak for sale amid market slowdown
V Group will offer 64 fully furnished units, ranging from 274 sq ft to 876 sq ft, at The Hayworth by V close to Causeway Bay MTR station
The privately owned developer also plans to put on sale four super deluxe houses at 20 Peak Road
Vivien Chan
, dubbed as "the queen" of serviced apartments, is undeterred by the slowdown in Hong Kong's property market, as she plans to sell flats in her company's flagship apartment project in Causeway Bay and houses in a super deluxe project on The Peak.
The privately owned V Group will soon offer 64 of the 120 fully furnished units at The Hayworth by V, located at 9 Yee Wo Street. Previously called V Causeway Bay, it is close to Causeway Bay MTR station and has undergone a HK$200 million (US$25.5 million) renovation.
The developer also plans to put on sale four houses at 20 Peak Road by V on The Peak.
The move comes as
home prices
in Hong Kong dropped to a nearly two-and-a-half year low in July after peaking in September 2021, as higher borrowing cost saps demand.
"The lengthy Covid-19 pandemic has had some impact on the property market," said Vivien Chan, founder and chairwoman of V Group.
The V Group bought the Causeway Bay property in 2008 for HK$286 million, said Chan. The prices of the units have not been finalised but will be set competitively, she added.
She also pointed out that no new fully furnished apartments equivalent to the five-star hotel category have been put on sale in Causeway Bay, one of the city's main business and shopping districts.
Before the 21-storey tower was closed for renovation in mid-2020, the units had been leased to long-term tenants who included bankers, doctors, lawyers and accountants.
"We spent six months persuading tenants to move to another of our serviced apartment project in Causeway Bay, but some of them were not willing to move even though it was in the same district," she said.
The group's serviced apartment, V Causeway Square, at 20 Tung Lo Wan Road, is a seven-minute walk to Causeway Bay MTR station.
Chan said she is confident about closing the sale because of the location, adding that some of her long-term tenants could be potential buyers.
The 64 units in the The Hayworth are located on the 8th to the 19th floors, and range from 274 sq ft to 876 sq ft. The remaining 56 units will be maintained as serviced apartments.
"Demand should be fine if these units are priced in line with the market trend," said Martin Wong, director and head of research and consultancy for Greater China at Knight Frank, adding that lived-in units in the area sell for HK$20,000 to HK$30,000 per square foot.
"These units will be attractive to young professionals as their size is not that big," he said.
Assuming a price of HK$30,000 per square feet, the smallest unit could fetch around HK$8.2 million and the largest HK$26.3 million.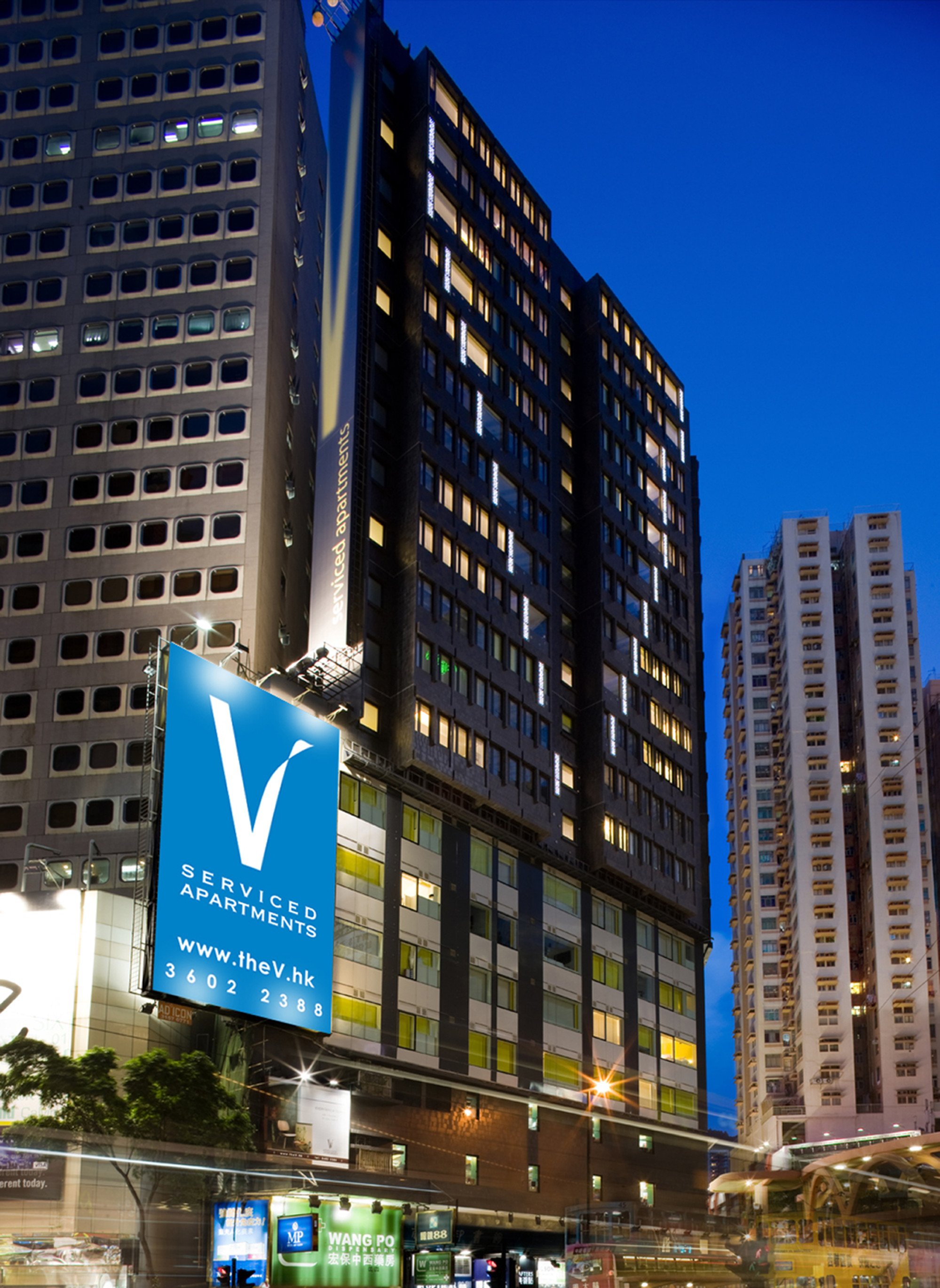 "I am not worried about the marketability of the 64 units," Chan said. "I will keep them as serviced apartments if I'm not satisfied with the response."
Apart from the Causeway Bay project, Chan said the V Group also plans to put on the market four houses at 20 Peak Road.
She said the houses, which range from 3,722 sq ft to 4,740 sq ft, will be offered for tender. They come with gardens measuring 1,472 sq ft to 2,259 sq ft and private swimming pools.
"The rare supply of super deluxe houses on The Peak should be more resilient to fluctuations in the market," said Wong of Knight Frank.
V Group has invested HK$1.5 billion in the project, including the HK$750 million acquisition price eight years ago.
Actress Nicole Kidman, who came to Hong Kong to film the Amazon series "Expats", rented one of the houses for a month last year, Chan said.
"I was approached by one of her crew who expressed an interest to rent a house even before we launched any marketing activity," she said.