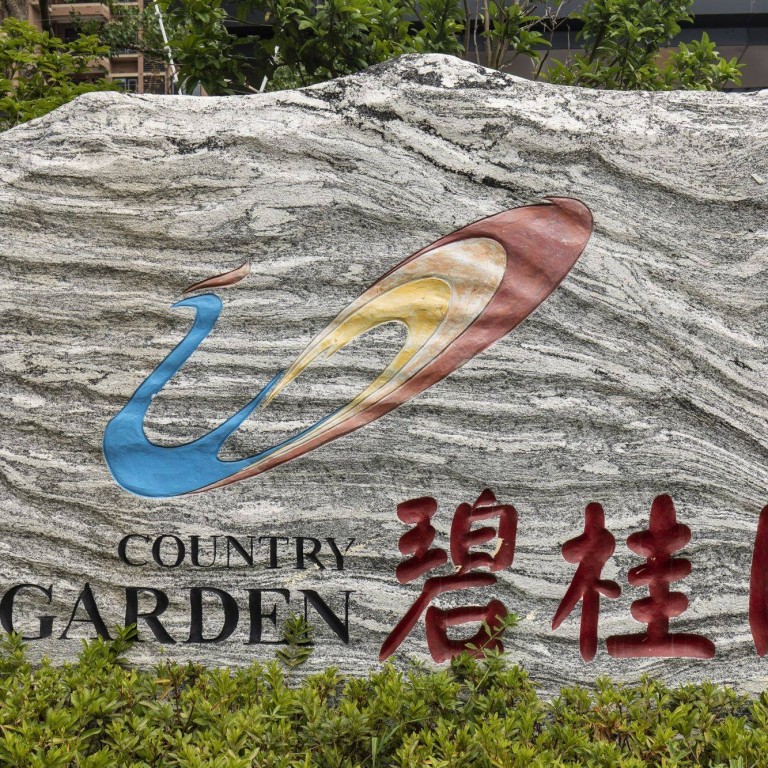 Country Garden, China's biggest developer, 'deeply sorry' as profits tumble 96 per cent amid struggling property market
'We are facing a bitter winter that we have never seen in the history of China housing,' says chief executive officer Mo Bin
It was the sharpest decline since the company listed its shares in Hong Kong in 2007
China's biggest home seller, Country Garden Holdings, has apologised after reporting the worst half-year performance in its history as a listed company.
The Foshan-based company reported a net profit of 612 million yuan (US$88.7 million) in the six months ended June 30, down 96 per cent from a year earlier. That is the sharpest decline since the company listed its shares in 2007, according to a filing to the Hong Kong stock exchange on Tuesday.
The developer's boss struck a gloomy tone about the immediate
prospects for a recovery
in China's beleaguered housing market. However, he believes things could turn around next summer.
"We are facing a
bitter winter
that we have never seen in the history of China housing and the turbulence has gone beyond our expectation," said chief executive officer Mo Bin.
"We are deeply sorry to our investors about the poor performance, and our management team will rethink and review profoundly.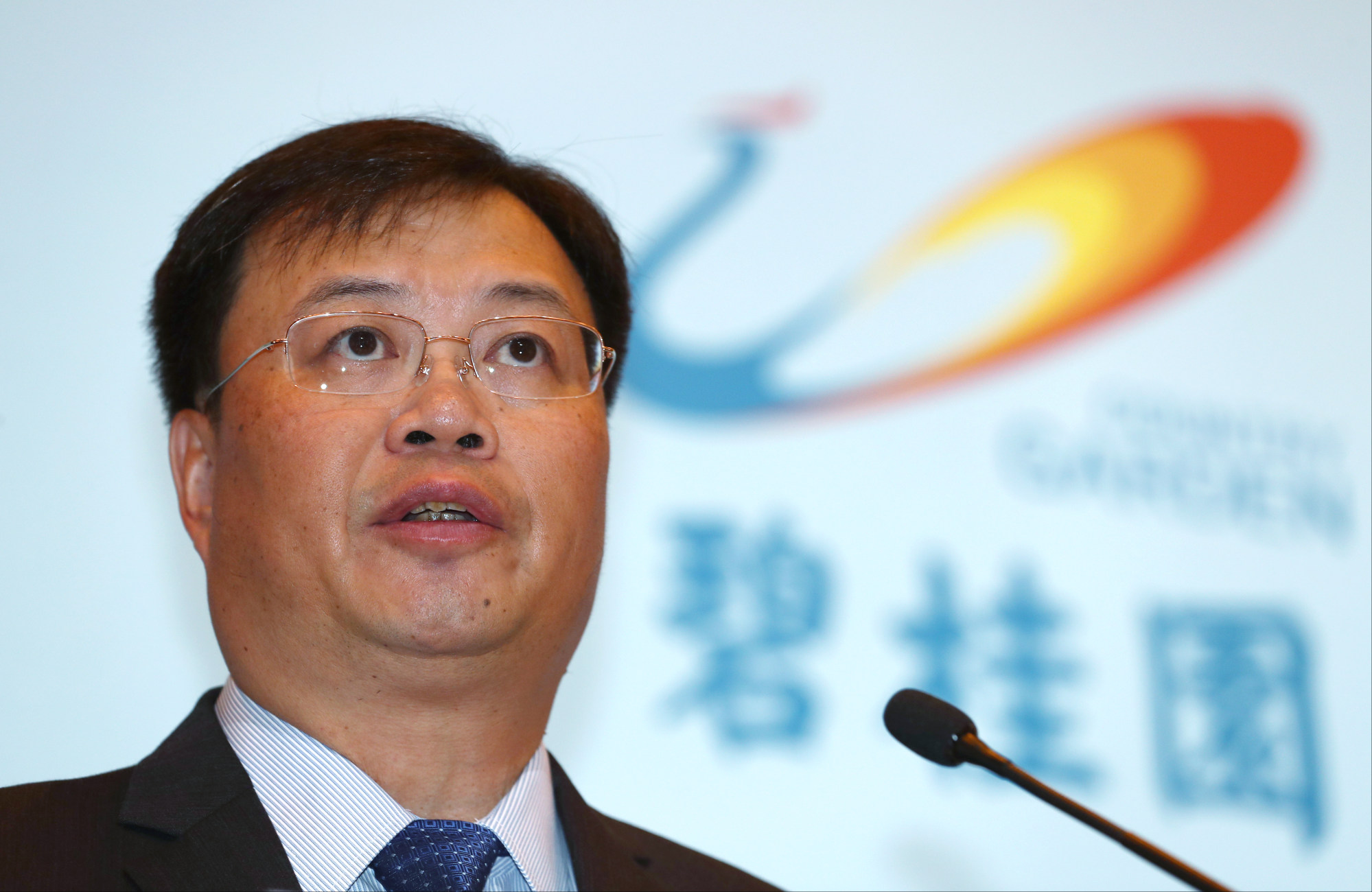 "We believe that now the real estate industry is
already at the bottom
and we've seen some recovery already. There is still uncertainty about how long it will take to recover, but we believe by June next year, we could see the housing sector back on a healthy track."
Core net profit, adjusted for items such as property revaluations, was down 68 per cent to 491 million yuan, dragged down by low sales.
Country Garden sold 185.10 billion yuan worth homes from January to June, nearly 40 per cent less than in the same period a year ago.
The company did not deliver any dividend for the first six months, having paid 20.98 cents per share as an interim dividend last year.
"There were multiple whammies, including the Covid-19 situation, and the
crisis that happened to our peers
and the mortgage boycott that have gravely hurt our performance," said Wu Bijun, chief financial officer at the company.
"So far, we have not seen home sales got stabilised yet, and to keep the company safe, we decided not to pay any interim dividend this year."
The Chinese real estate sector is mired in gloom.
Some 21 major developers have
defaulted on their unmanageable debts
in the last year, most notably China Evergrande Group. Thousands of homebuyers staged a mortgage boycott last month, adding to the crisis.
Shares of Country Garden closed at HK$2.49, down 4.23 per cent on Tuesday, bringing the decrease in the past year to 71 per cent.
Most of its offshore bonds are below 50 cents on the dollar, after some traded near face value earlier this year.
Wu did not foresee any problem managing imminent debt payments.
"We have about 15 billion yuan worth of outstanding debts maturing in the coming year, including two onshore bonds worth 4 billion yuan, and another 4 billion yuan worth of offshore bonds," he said.
"The amount is not very big and we do not see much pressure repaying them.
"We will issue our first tranche of yuan-denominated bonds in September and by the end of the year, we will have issued about 5 billion yuan in yuan-denominated bonds."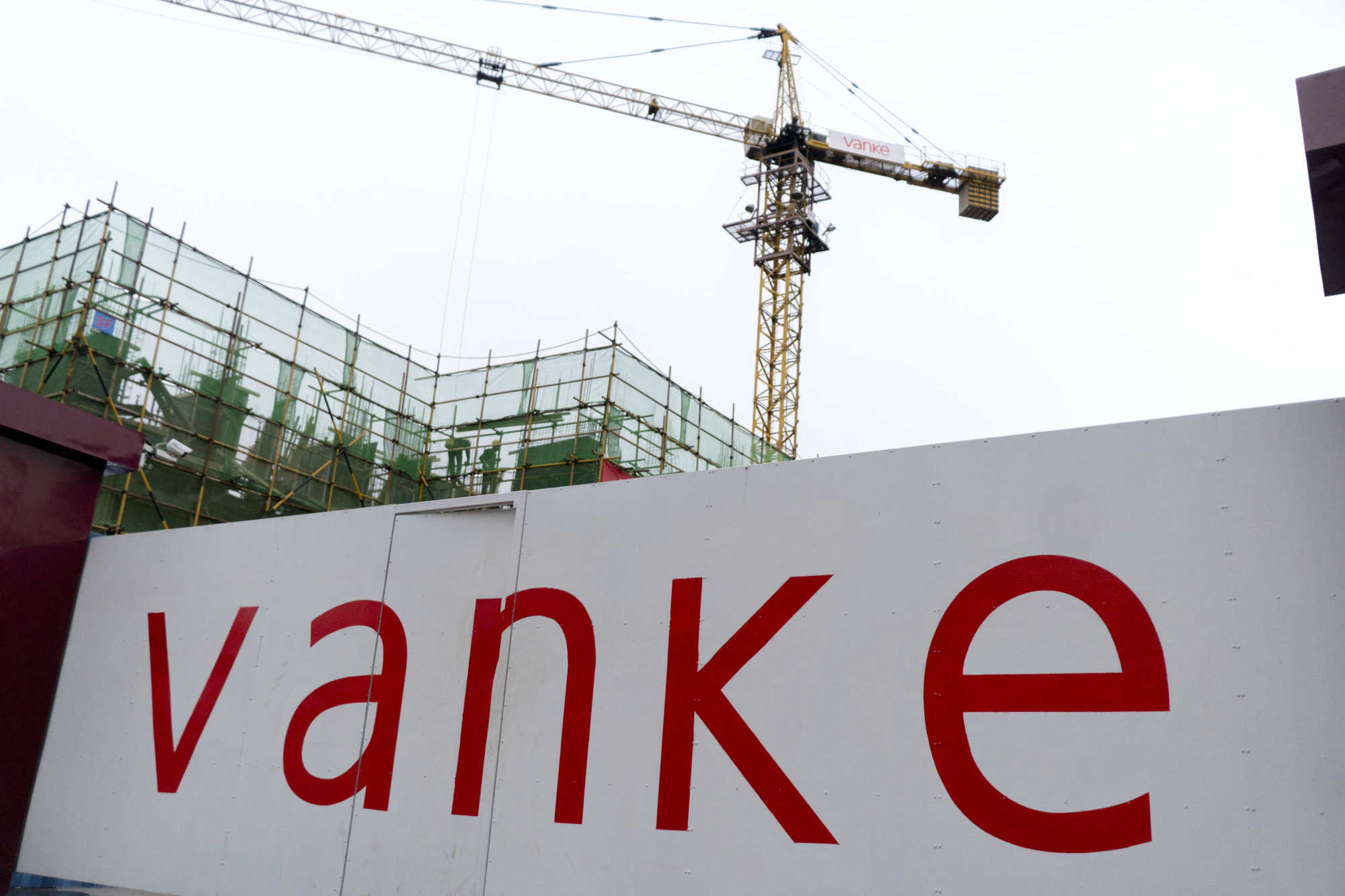 Separately,
China Vanke
reported a 10.6 per cent increase in net profit to 12.22 billion yuan in the first half, while revenues rose 23.8 per cent to 206.92 billion yuan, according to a filing to the Hong Kong stock exchange on Monday.
Revenue from its core property development business was 178.88 billion yuan, representing a year-on-year growth of 23.9 per cent. Revenue from property services rose 42.2 per cent, while those from logistics and warehousing jumped 39.1 per cent. Income from rental housing and retail property increased 12.3 per cent and 10.4 per cent, respectively.
"Under the epidemic prevention and control, property services accelerated their integration into community grassroots governance, and became increasingly important," China Vanke said in the statement.
The logistics industry proved resilient during the pandemic while rental housing was supported by government policies and subsidies, it added.
Additional reporting by Enoch Yiu