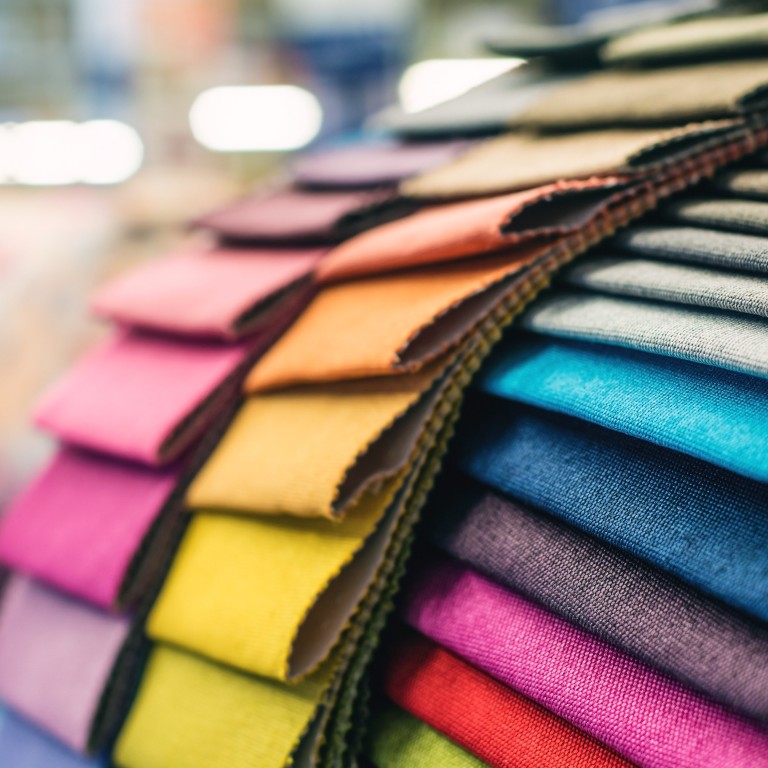 H&M-backed UK start-up Alchemie seeks China distributor for water, energy-saving fabric dyeing machine to help fashion industry clean up its act
Alchemie's machine uses 95 per cent less water and 85 per cent less energy than traditional methods, says founder Alan Hudd
The fashion industry produces nearly 20 per cent of global waste water and also accounts for about 10 per cent of carbon emissions
The waterless dyeing machine, similar to an inkjet printer, costs between US$1.2 million and US$1.5 million, uses 95 per cent less water and 85 per cent less energy than traditional methods, said Alan Hudd, the director and founder of the Cambridge, UK-based company, backed by Sweden's H&M.
The conventional way to dye one tonne of polyester fabric generates over 30 tonnes of waste water, which needs expensive treatment facilities to prevent contaminating the environment, he said.
Alchemie's technology is akin to inkjet printing, based on inspiration that struck Hudd during a business trip six years ago to Taizhou, in eastern China's Zhejiang province. A visit to a dye factory made him realise that there was an urgent need to find a more sustainable way to dye textiles.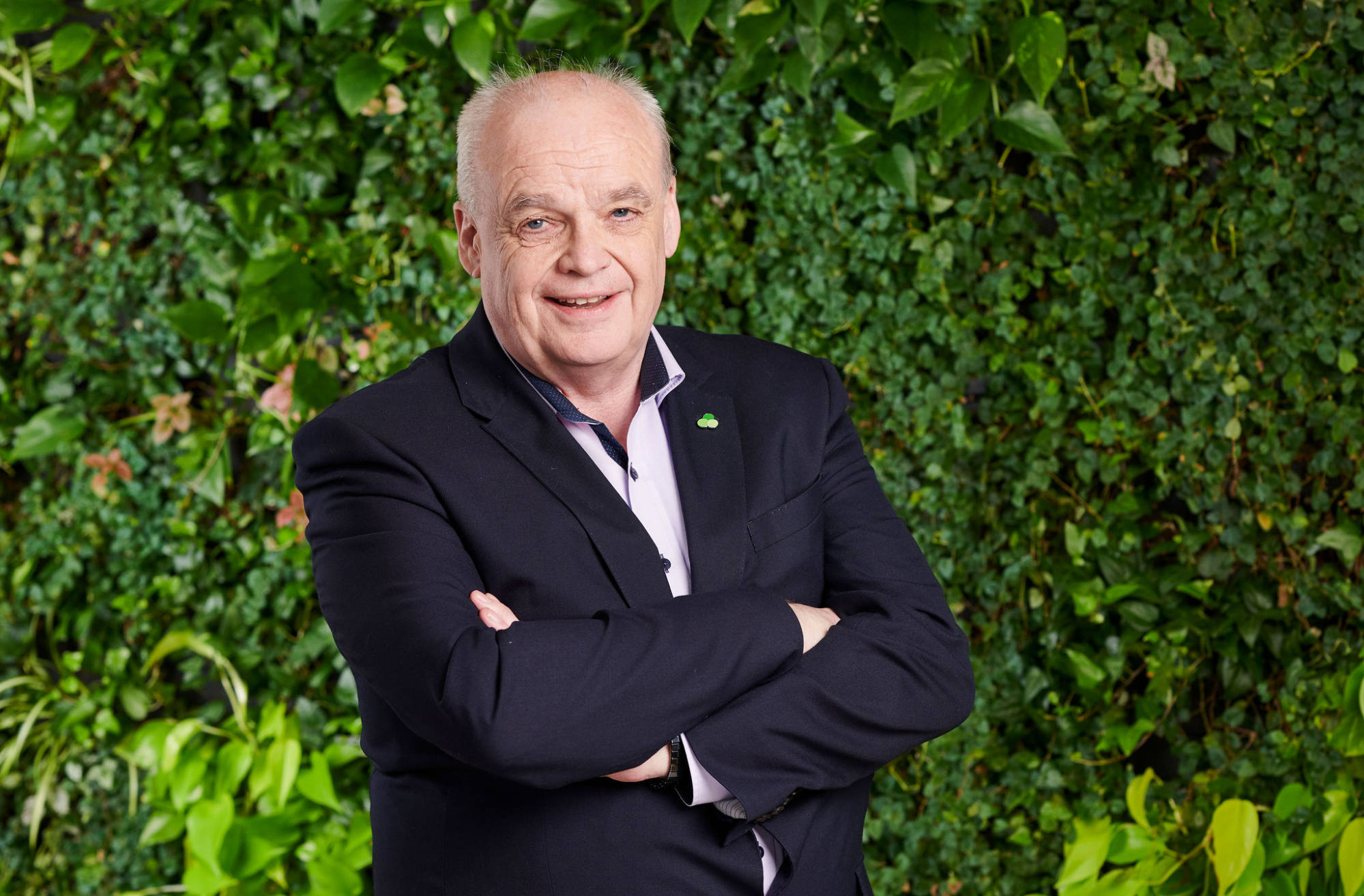 "It was very clear that the industry had to change," Hudd said. "The Chinese government was saying this can't continue because the amount of contaminated waste water was just too massive to ignore."
It took Alchemie seven years to find a digital inkjet technology suitable for textiles and build the machinery, he said. The know-how, initially developed in a laboratory in Hungary, has now been patented in the UK, Europe, the US and China.
Nearly 20 per cent of global waste water is produced by the fashion industry, which also emits about 10 per cent of global carbon emissions, according to the United Nations Economic Commission for Europe.
Alchemie started marketing the machines this year and has sold nine units so far, Hudd said. The first two have been put into operation in Central America and Taiwan and the rest will be delivered to Türkiye, India, Taiwan and Europe.
Hudd said the company was still looking for a distributor in China. "The initial interest was huge but has since faded due to Covid-19 travel restrictions. It is important for us to meet the customers initially in China, before they come to see the machines."
Weighing 10 tonnes with over 4,000 parts, they jet-spray ink directly onto a range of fabrics including cotton, polyester and nylon, said Hudd, a chemistry scientist.
After stints designing anti-tank rockets for the UK government in the 1980s, Hudd joined an inkjet printing company and later set up his own called Xennia in the 1990s. It was sold to a Dutch company in 2016.
The market has room to accommodate some 38,000 such machines globally if sustainability is prioritised, Hudd said, adding Alchemie aims to sell 200 to 300 units in the next three years.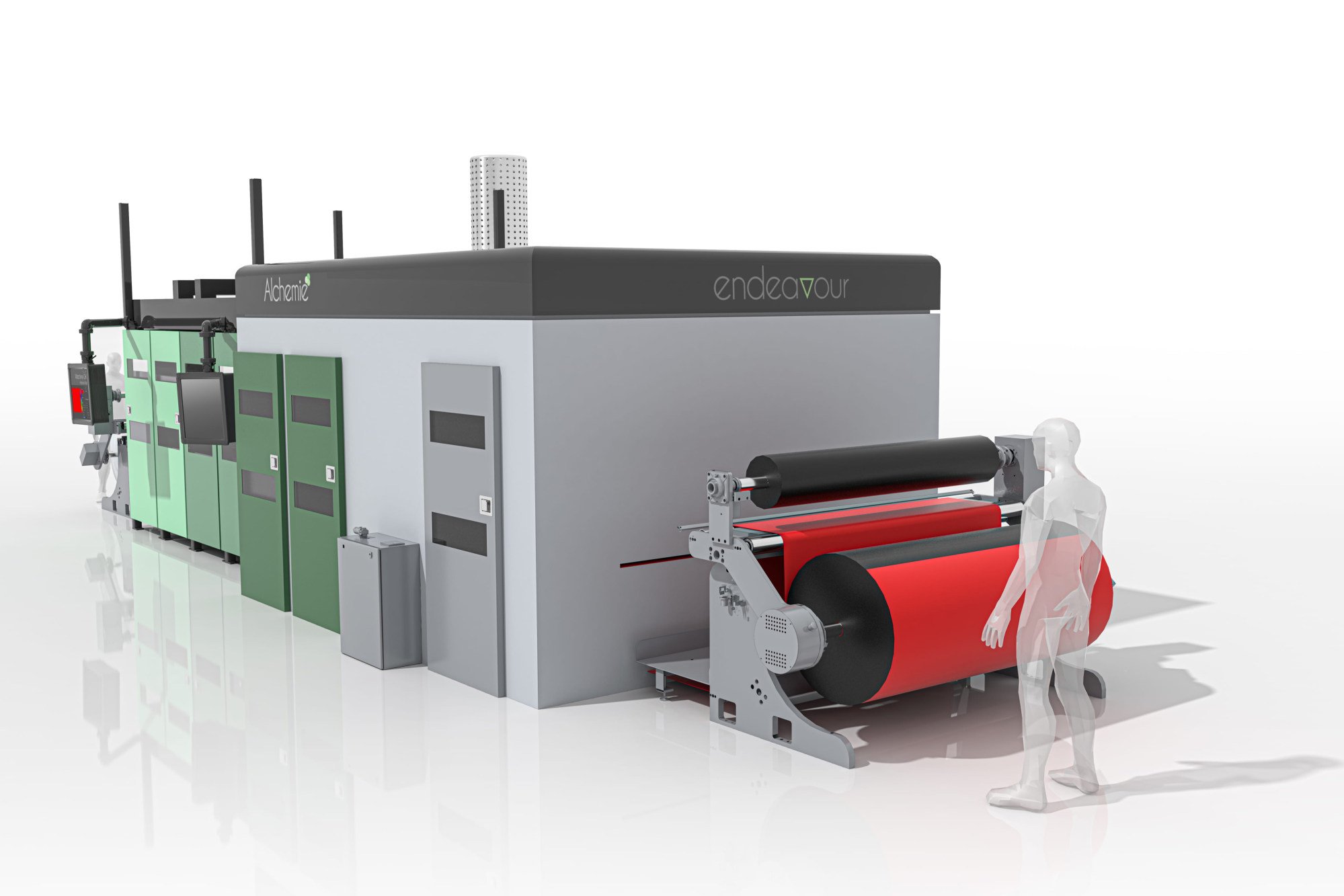 Besides the environmental benefits, the machines can reduce costs for dyeing companies by half, through savings in material, labour, energy and water, he said.
"Their investment can be paid back within 12 to 18 months, because they are three to five times more productive compared to the traditional method, but only three times more expensive," Hudd said.
A lot of research is being conducted on environmentally friendly dyeing technology, said Eddie Chan Yuk-mau, the CEO of Hong Kong-listed apparel supply chain management firm LeverStyle.
This includes cold pad batch dyeing, which does not need hot treatment but typically takes as long as 12 hours or more for the dye to be fixed onto the fabric, he said.
"The traditional way of coloration is to soak the fabric in dye baths, as hot as 80 to 100 degrees Celsius," Chan said. "New technology allows for the dyestuff to be sprayed directly onto the fabric, which greatly cuts down on water and energy consumption and waste water generation."
Alchemie is currently conducting a Series B round of fund-raising to expand its manufacturing and marketing capacity, Hudd said, without elaborating. Swedish fashion group H&M and At One, a San Francisco-based sustainability-focused venture capital firm, took part in its Series A round in early 2021. Alchemie has so far invested some £15 million (US$17.6 million) in the business.
Various apparel brands have shown an interest in putting the machines into their supply chains, Hudd said, adding that sports brand Adidas has used a third-party laboratory to validate Alchemie's environmental claims.