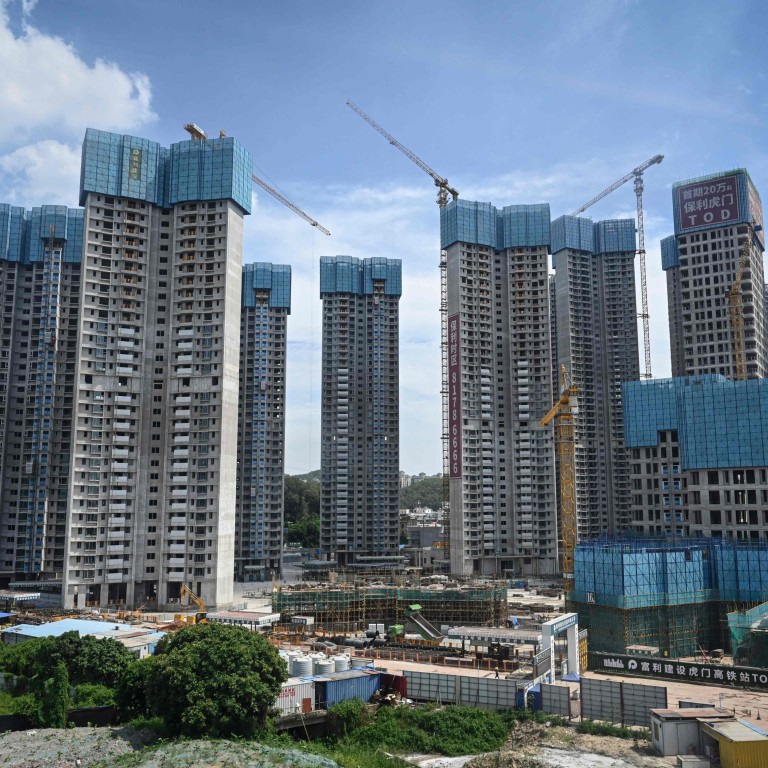 China's real estate slump crimps earnings at China Resources Land, China Overseas Land and other developers
China Resources Land's profit attributable to shareholders fell 19 per cent to 72.9 billion yuan, while revenue shrank 2 per cent to 121.04 billion yuan
China Overseas' interim profit fell 10 per cent to 17.35 billion yuan while revenue dropped by 4 per cent to 103.79 billion yuan, its first decline since 2018
China's real estate slump has crimped the earnings of some of the world's largest property developers, adding to the woes of an industry that is grappling with high debt, declining sales, pockets of mortgage revolt and shrinking confidence.
China Resources Land's profit attributable to shareholders decreased by 19 per cent to 10.6 billion yuan (US$1.5 billion), while revenue shrank 1.1 per cent to 72.89 billion yuan, according to a statement.
China Overseas Land & Investment's interim profit attributable to shareholders fell 20 per cent to 16.74 billion yuan while revenue dropped by 4 per cent to 103.79 billion yuan, its first decline since 2018.
"The market has hit rock bottom, and the recovery will be mild and slow," said China Vanke Group's chairman Yu Liang, after the industry's bellwether – the first to enter what it called its "survival" mode two years ago – defied the industry's slump with an unexpected 10.6-per cent profit growth. "We need to make a fire to keep us warm in [the industry's] winter. It is more important to stay safe, than to be number one. We will continue to exercise great restraint in scale and loans."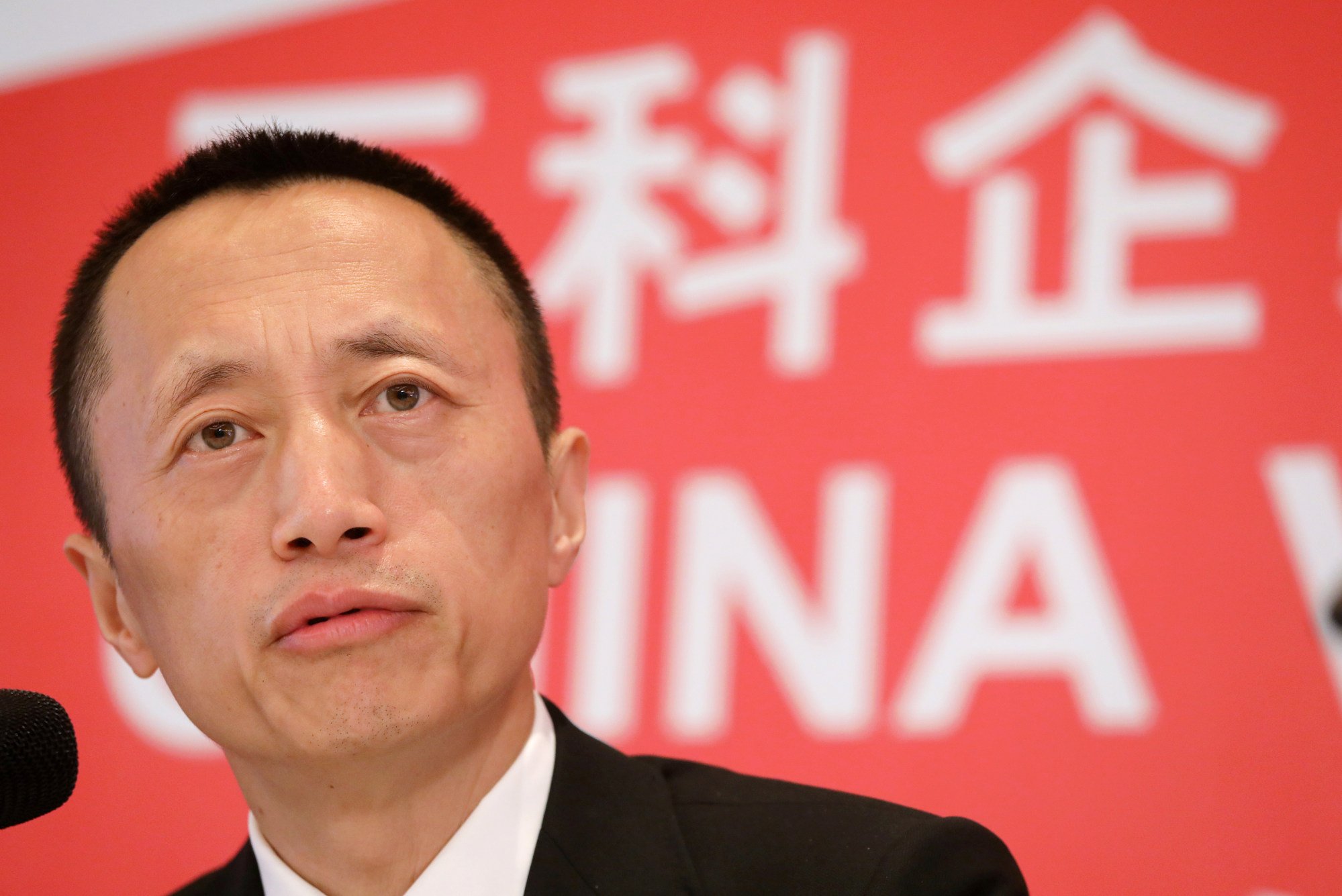 The hit to the bottom line is hitting China's developers hard, underscoring the long path ahead as they struggle to sell homes, in an economy hobbled by the slowest annual growth pace in a generation, to pay their looming debt. As many as 21 of the largest developers have defaulted on their unmanageable debts in the last year, most notably China Evergrande Group, with the dubious honour as the world's most indebted builder with US$300 billion in liabilities.
China's factory activity contracted for the second consecutive month in August, as the Purchasing Managers' Index (PMI), a key gauge of manufacturing, came in at 49.4, below the 50-point watershed that separated growth from contraction.
The weak economic indicator has sent economists scurrying to slash their growth forecasts for the world's second-largest economy. The Chinese economy is now projected to expand by just 3.5 per cent this year, down from a previous forecast of 3.9 per cent, according to Bloomberg's latest quarterly survey of economists.
The Chinese government originally set a growth target of around 5.5 per cent for 2022, a landmark date for the ruling Communist Party's
twice-a-decade conclave
. With growth slowing sharply during the year and Covid outbreaks continuing to spread, officials had downplayed the goal.
Beijing hasn't missed its GDP target by such a large magnitude before. It didn't set one in 2020, during the first wave of the pandemic.
Developers say they are unable to discern the turning point for the industry. "Purchasing power and income expectations have not recovered," said Liu Ping, chairman of the state-owned developer Poly Developments and Holdings, whose net profit rose 5 per cent. "Defaulted developers and the mortgage crisis are weighing on the market sentiment. It is hard to say where the turning point is."
Home prices in China dropped for the 11th straight month in July, further pressured by a public mortgage boycott since mid July.
Buyers of more than 320 residential projects in 100 Chinese cities have collectively refused to make mortgage payments on unfinished projects in the past couple of weeks, according to real-time updates on "WeNeedHome" on GitHub, Microsoft's collaborative code-sharing platform.
"Weak homebuyer confidence will keep Chinese property markets subdued, and liquidity access will remain challenging for developers," rating agency Moody's said in a report released on Wednesday.