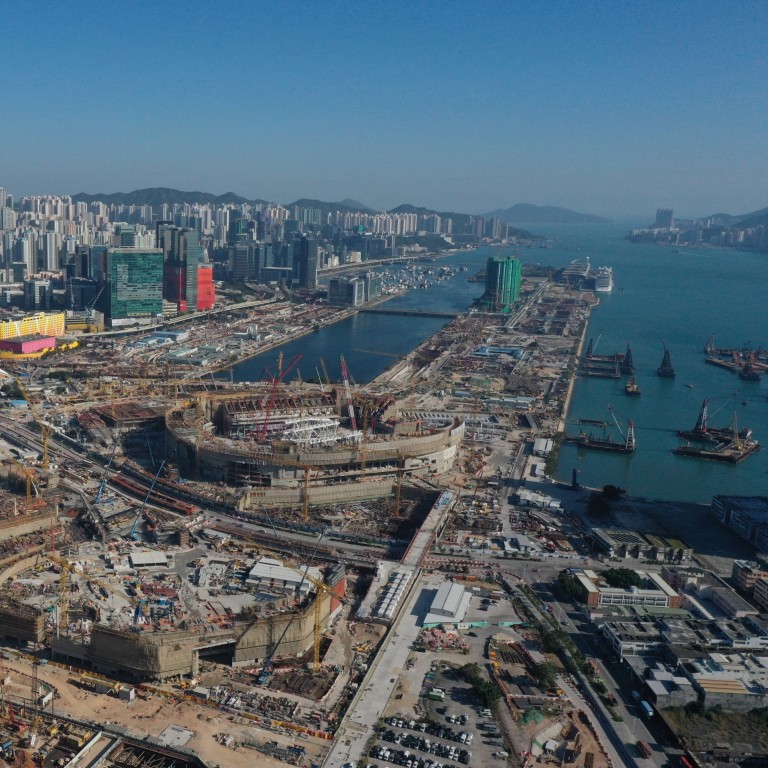 Miami Quay sells at 10 per cent discount as Kai Tak developers grapple with monorail loss in a slowing housing market
Wheelock Properties, Henderson Land Development, New World Development and Empire Group priced the first 130 units of Miami Quay at HK$22,452 per square foot
The price is about 10 per cent cheaper than the Monaco Marine that launched in the same area in April, and 2.3 per cent less than One Victoria that launched in June 2021
A housing project at Kai Tak launched with a 10 per cent discount to the area's prevailing price, as developers grappled with the sudden loss of mass-transit access and reduced commercial presence in Hong Kong's former airport site amid a slowing market.
Wheelock
Properties,
Henderson
Land Development,
New World
Development and Empire Group priced the first 130 units of their Miami Quay apartments at HK$22,452 per square foot on average after discounts, about 10 per cent cheaper than the Monaco Marine that launched in the same neighbourhood in April.
The first phase of Miami Quay, comprising 648 flats in three tower blocks, is scheduled for completion in August 2023. As the second housing project to go on sale on the former runway, Miami Quay's price is also 2.3 per cent lower than the average price by its predecessor One Victoria, which launched in June 2021 at HK$22,977 per sq ft.
"Overall it's cheaper," said Sam Chi-yung, chief strategist at Patrons Securities in Hong Kong, adding that the 2020 decision to scrap a monorail link between Kai Tak and East Kowloon has affected home prices, as did the conversion of three commercial parcels in the area to residential use. "Higher interest and mortgage rates will affect the ability to repay, which indirectly affects sales."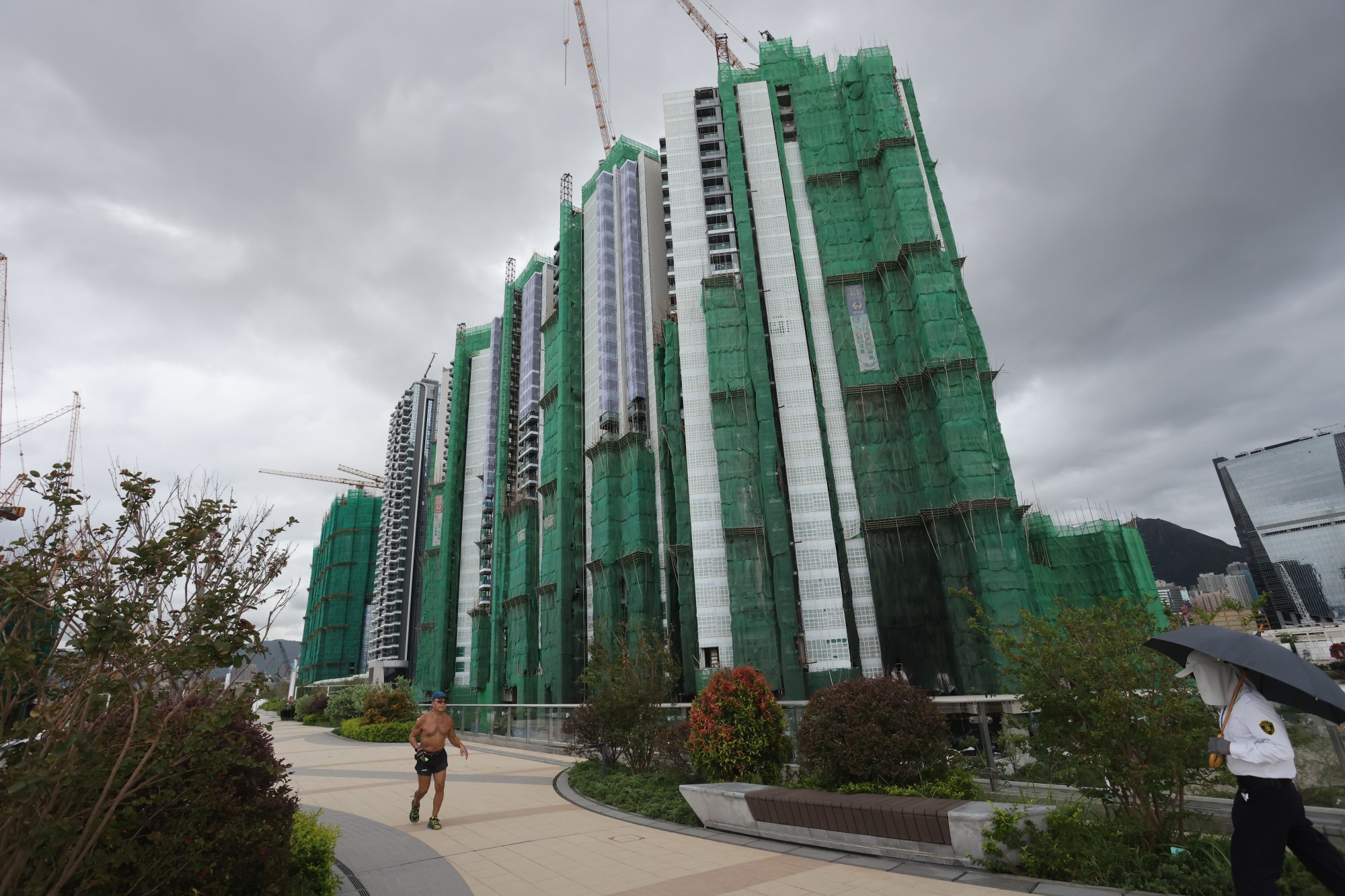 [Kai Tak] appears to be mostly residential," Sam said. "Home prices in a place with only residential [property] will not be as high as where there is also commercial use."
The entry price of Miami Quay is HK$5.24 million (US$667,590) for a flat that measures 250 square feet (23 square metres).
The price was set below the market price to attract the attention of young buyers and small families, said Wheelock Properties' managing director Ricky Wong Kwong-yiu. It could be on sale in the Mid-Autumn Festival holiday next weekend at the earliest, he added.
The average price of second-hand homes has fallen in Hong Kong, as a resurgent Covid-19 outbreak – and the quarantine rules to contain it – has driven the city into a technical recession. The Centa-City Leading Index (CCL), a gauge of lived-in homes compiled by Centaline Property Agency, fell 0.8 per cent to 173.22 for the week that ended on August 28, the lowest since March 2019.
The index may fall a further 1.9 per cent until the Mid-Autumn Festival next week, Centaline said.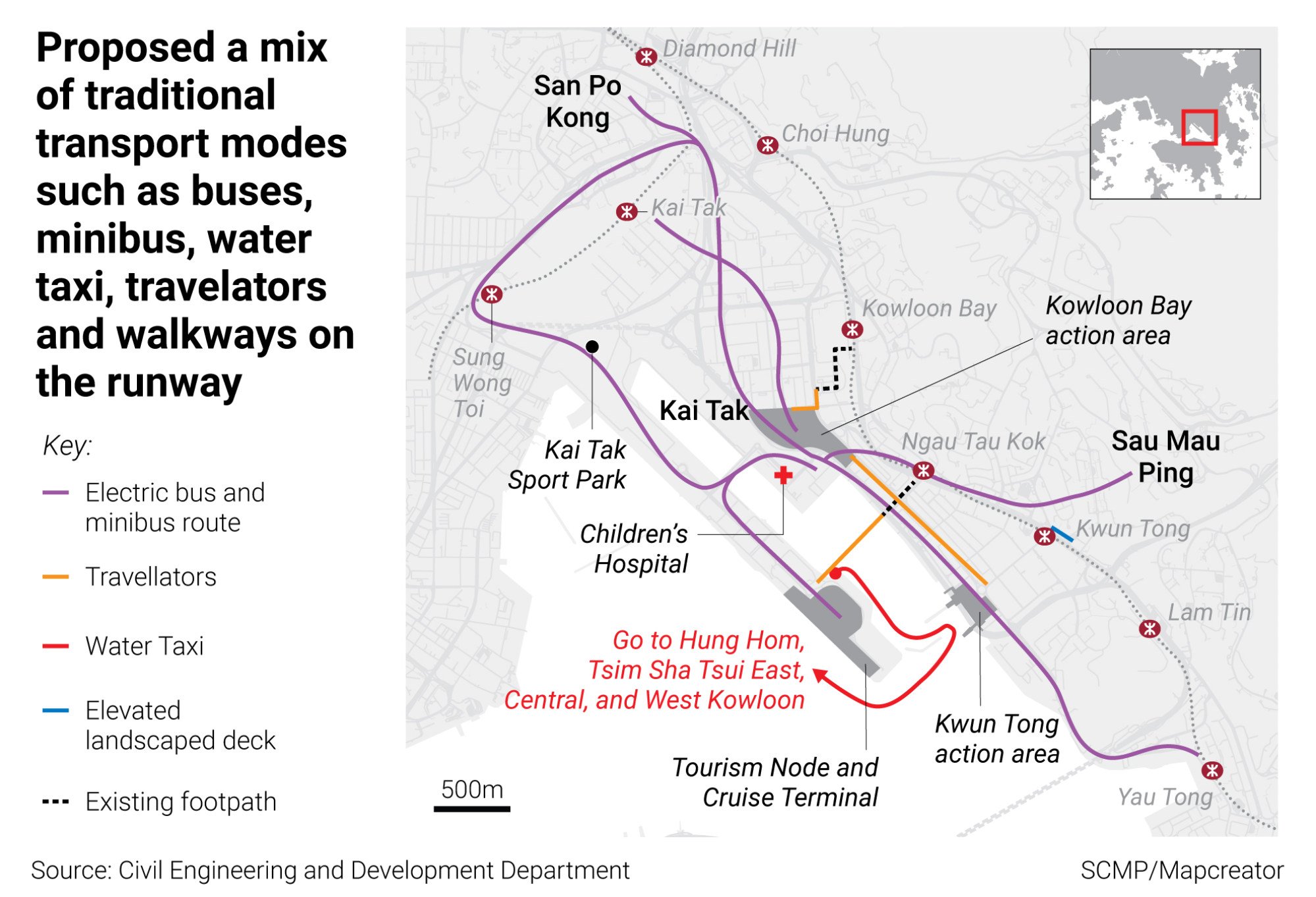 Some buyers are taking advantage of falling prices to enter the market, aiming to get ahead of the curve before the
rising interest rates
imposed by monetary authorities spill over into higher mortgage payments.
The number of residential, commercial and industrial properties as well as parking spaces rose 4.8 per cent to 5,238 transactions in August as more buyers piled in amid the falling prices.
The most affordable prices – usually associated with the smallest units – are finding ready buyers. Wang On Properties launched its Larchwood
micro-apartments
in western Mong Kok, featuring units as small as 181 sq ft, as cheap as HK$3.83 million. The developer sold 33 units, or 40 per cent of the 83 flats on offer, as of 6:30pm, agents said.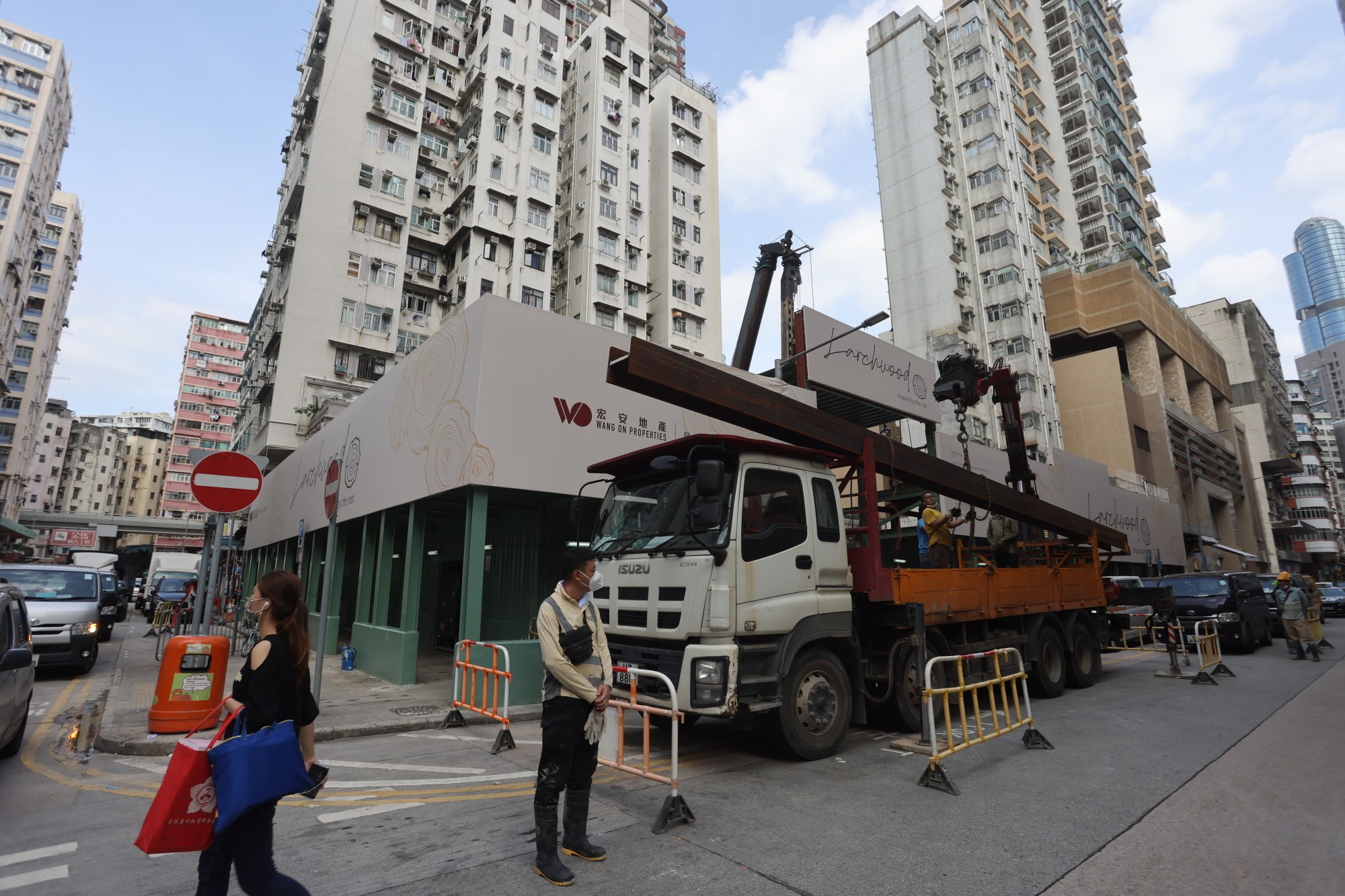 Hong Kong's government set a 280 sq ft minimum size last December for flats built on government land. However, private projects that were not subject to lease modifications and land exchanges were still not covered by the minimum flat size requirement.
The tiniest flat measures 181 sq ft, slightly larger than a standard car-parking space of 130 sq ft, and costs HK$4.18 million after discounts. The cheapest flat at HK$3.83 million measures 206 sq ft. The average price of the 83 flats is at HK$22,421 per sq ft after discounts. Another 15 Larchwood flats will go on sale on Sunday.