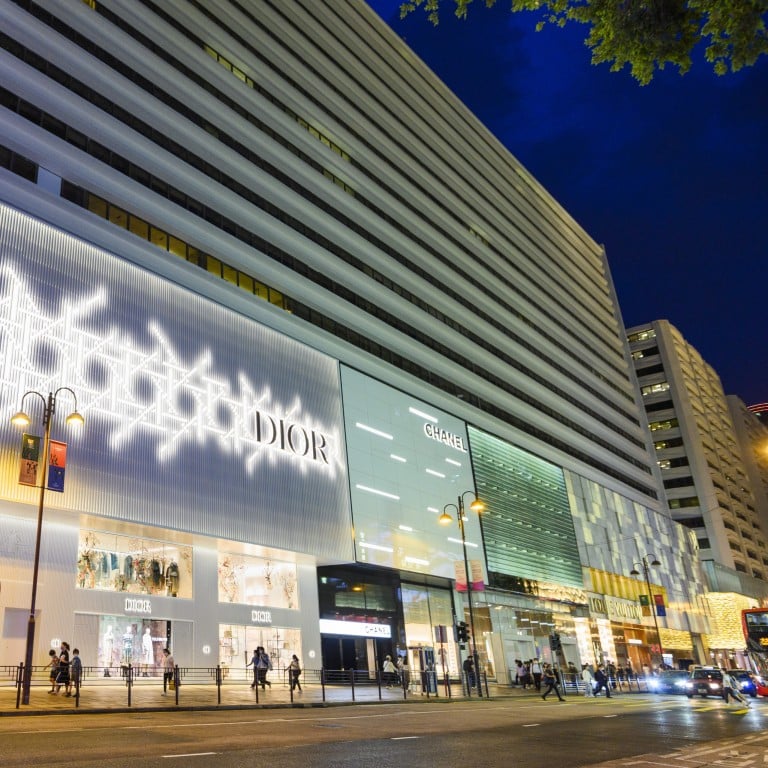 Li-Ning, Dior among luxury brands flocking to Canton Road in 'iconic' Tsim Sha Tsui with eye on Hong Kong's borders reopening
Tsim Sha Tsui is an iconic business district, says Li-Ning, which is paying HK$2 million a month for a new 7,000 sq ft flagship store on Canton Road
Tsim Sha Tsui 'a great location for brands to make a statement to the market': CBRE executive
Tsim Sha Tsui's Canton Road – once buzzing with tourists – has over the past two years become largely deserted, as the border between Hong Kong and mainland China remained closed to stem the spread of the coronavirus pandemic.
In recent months, however, this retail haven has been showing signs of recovery, with Chinese and western brands choosing the district for flagship stores or the expansion of their current foot print despite the continued absence of tourists.
There are several likely reasons for this: landlords have become more flexible with lease terms; retailers are anticipating the reopening of
Hong Kong's border
; and brands are tapping the local population, which is willing to spend more on
luxury items
given that the city's current quarantine requirements discourage them from travel.
Li-Ning
, China's biggest sportswear maker, for instance, is leasing a 7,000 sq ft shop on Canton Road for HK$2 million (US$254,827) a month, 70 per cent lower than the previous tenant's lease, according to local media. The store in Silvercord, 30 Canton Road, will be Li-Ning's first flagship store in Hong Kong and is expected to open this year.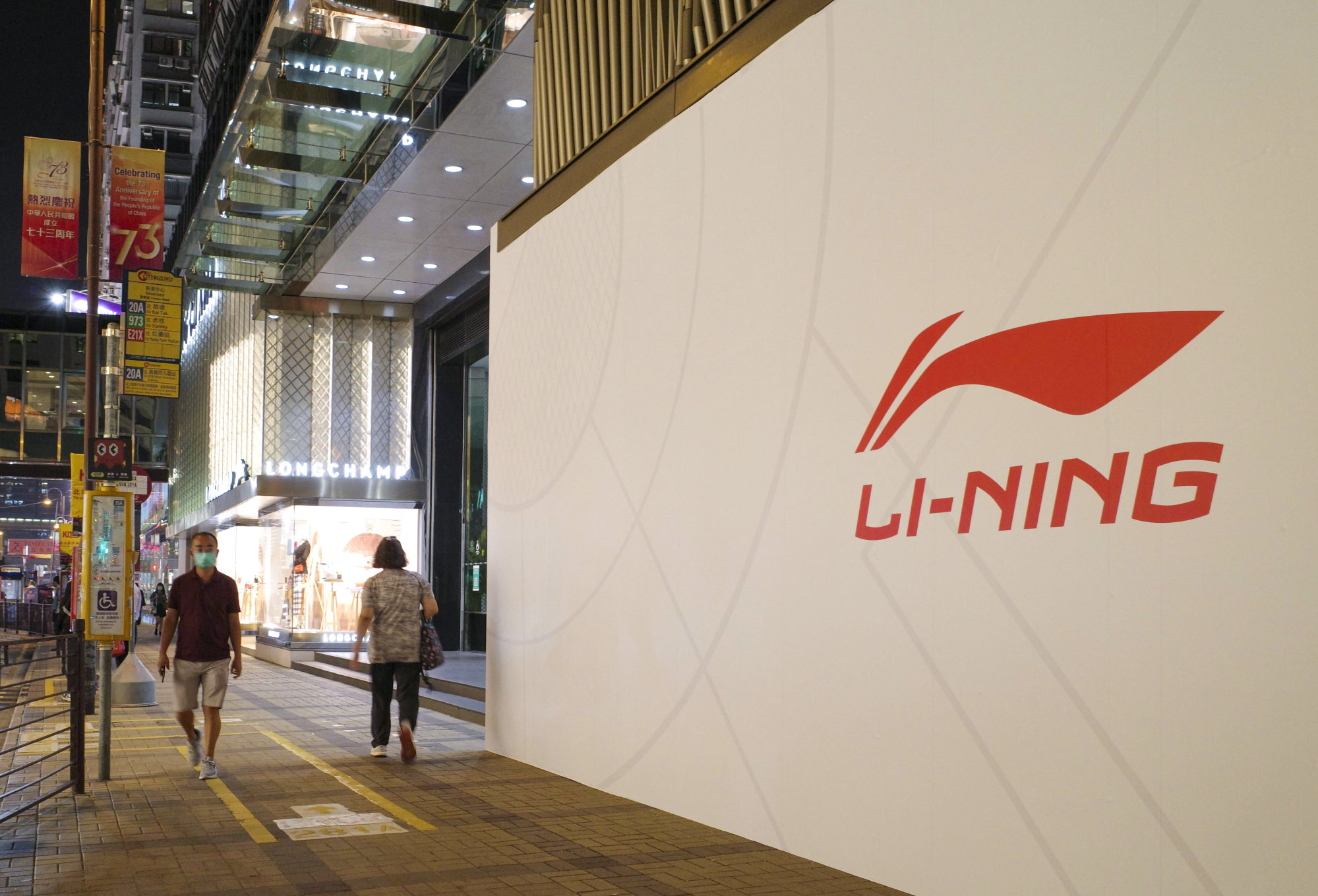 "Tsim Sha Tsui is an iconic business district in Hong Kong," a Li-Ning spokesman said on Tuesday. The Li-Ning Hong Kong Canton Road flagship will allow local consumers to "fully experience Li-Ning's professionalism in sports products and services, and better understand our brand philosophy of 'anything is possible'," he added.
In 2018, before anti-government protests engulfed the city and triggered a decline in the number of tourists visiting Hong Kong, and before the coronavirus pandemic upended tourism,
mainland Chinese visitors
spent HK$7,029 each per trip. They made up more than three quarters of Hong Kong's visitors that year and were considered the lifeblood of the retail industry. Tourism has contributed an estimated 32 per cent of the city's services output in recent years, up from 21 per cent in 2003.
"Brands choose Tsim Sha Tsui for expansion mainly because the market is anticipating the reopening of borders in the near future," said Lawrence Wan, head of advisory and transaction services, retail, at CBRE Hong Kong. "This is also a great location for brands to make a statement to the market."
When the border with China reopens, Tsim Sha Tsui – only about a seven-minute taxi ride away from West Kowloon station, the sole station in Hong Kong for the Guangzhou-Shenzhen-Hong Kong Express Rail Link – might be a likely first stop for mainland Chinese tourists.
While all of Hong Kong's popular retail districts have seen a decline in rents, the Tsim Sha Tsui area is arguably the worst affected by the absence of tourists.
Since 2019, when the Covid-19 pandemic broke out, rents in the district have declined by 40 per cent, according to property consultancy CBRE. According to Savills, prime street shop rents in Tsim Sha Tsui fell 32 per cent in 2019, 25 per cent in 2020 and 6.1 per cent last year. As of the second quarter of this year, shop rents were flat.
But things might be looking up for Tsim Sha Tsui.
Harbour City, which is Hong Kong's largest shopping centre and is located on Canton Road, is set to open about 100 new stores, including those of European luxury brands, by the end of the year. So far, it has opened more than 70 stores including Hong Kong's largest Dior shop with nearly 10,000 sq ft across two floors of the mall. A Miu Miu speciality store also launched on Canton Road this year.
Another newcomer is Casa Loewe's only store in Hong Kong, which spans 5,000 sq ft across two floors. Other brands such as Patek Philippe, Breitling, A. Lange & Sohne, Lanvin, Parisine and Malin+Goetz have also opened stores in the shopping centre this year.
"Harbour City has consistently strengthened its tenancy mix with world-famous brands, which have brought growth in footfall and car park utilisation," said a spokesman for the mall. "As a result, in January to August, Harbour City's footfall and car park utilisation on weekends and holidays increased by over 10 per cent compared to last year."
Swiss and French luxury jewellers Piaget and Van Cleef & Arpels will also open stores at Harbour City later this year and the next, respectively.
Meanwhile, Hong Kong retail sales rose 4.1 per cent in July to HK$28.3 billion, provisional figures from the government show. In June, the sales of jewellery, watches, clocks and valuable gifts – considered the luxury category – rose 2.3 per cent from a year ago, according to the Census and Statistics Department.