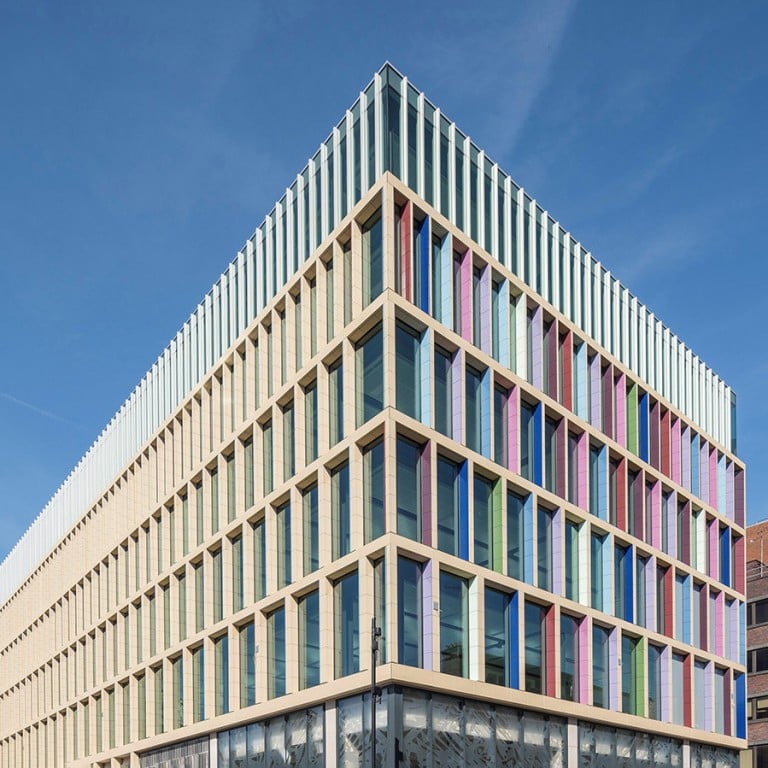 Hong Kong developer Chinachem buys TikTok's London office for US$182 million
Acquisition of Kaleidoscope from London-listed Helical marks privately held Hong Kong company's first overseas venture
Chinachem will continue to seek opportunities in 'other major developed markets', CEO says
The acquisition from London-listed property investment and development company Helical marks the privately held developer's first venture outside Hong Kong as it diversifies its assets.
"We're delighted to have acquired Kaleidoscope successfully, as it is located in a prime position in one of London's most dynamic, vibrant and culturally rich sub-markets with
impressive rental growth
. We intend to hold this property [as a] long-term investment," said Donald Choi, Chinachem's executive director and CEO.
London has also recently enacted the National Security and Investment Act, giving the British government the ability to block more deals on national security grounds.
Chinachem will continue to seek opportunities in "other major developed markets in order to move further forward our diversification objectives and [to] build a long-term resilient income stream", Choi said.
"We shall continue to consider good investment opportunities as part of our diversification strategy. We shall select suitable investments, not necessarily limited to the UK, that could enhance our portfolio and resilient income flow," he said. "However, Hong Kong still remains our home and the core market [for] our business operations."
"London is one of the top global financial centres and related professional services hubs. It continues to attract international businesses, and many Fortune Global 500 companies have their European headquarters in London, taking advantage of the city's skilled workforce. It is a global centre for talent with a vibrant cultural life and its real estate market remains robust," Choi added.
Situated at Lindsey Street, EC1, Kaleidoscope is currently fully occupied by TikTok, the popular short-form video hosting service owned by ByteDance, which took a 15-year lease in March 2021 at about £7.6 million a year. The property comes with a 5,000 sq ft roof terrace and green building certifications.
Considered among Hong Kong's most deep-pocketed developers, Chinachem owns about 2.6 million sq ft of office space and 6,700 car park spaces in the city. Additionally, it has about 1.1 million sq ft of gross leasable residential area, about 1.8 million sq ft of retail space and about 1.9 million sq ft of industrial property.
London is a favourite investment destination
for Hong Kong companies and developers. Tycoon Li Ka-shing's CK Asset Holdings is developing the Convoys Wharf Project in southeast London for £1 billion. Knight Dragon Developments, a developer backed by billionaire Henry Cheng Kar-shun of New World Development fame, is also developing the £1 billion mixed-use Greenwich Peninsula project.
Chinachem's London acquisition is its second major purchase in a week after it announced late last month that it had bought a 56.15 per cent interest in Hong Kong-listed Pine Care Group for HK$451.2 million (US$57.5 million). Founded in 1989, Pine Care operates 10 elderly homes across Hong Kong, according to its website.