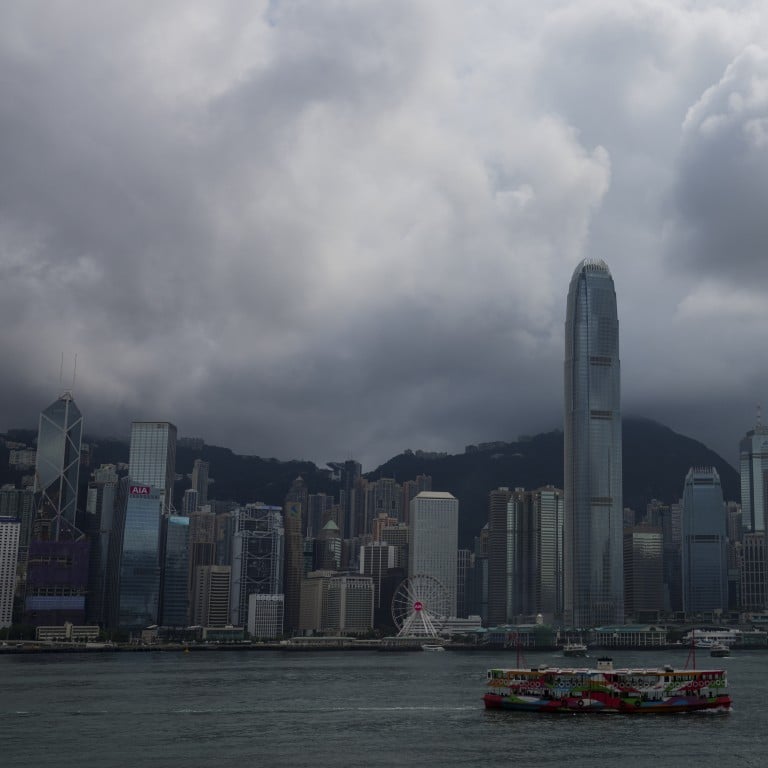 HSBC, Standard Chartered among major Hong Kong banks offering higher deposit rates of up to 3 per cent to attract cash, new customers
Mox, the virtual bank backed by Standard Chartered, is offering a saving deposit rate of 3 per cent to new customers
Standard Chartered is offering 2.8 per cent for 12-month time deposits and 2.4 per cent for six-month time deposits above HK$10,000
Major Hong Kong banks are offering high rates for long-term deposits in a bid to secure funds from retail clients to offset a substantial rise in the cost
of borrowing from the interbank market
.
Lenders including
HSBC
,
Standard Chartered
and
Bank of China
(Hong Kong) (BOCHK), the city's three currency-issuing banks, as well as smaller players, are offering up to 3 per cent for long-term time deposits. This is several times higher than the beginning of the year, and the banks also hope to attract new customers.
Standard Chartered is offering 2.8 per cent for 12-month time deposits and 2.4 per cent for six-month time deposits above HK$10,000 (US$1,274). These rates are available only to those who apply for time deposits through the bank's online channels.
"The adjustment of the long-term deposit rates reflects the rise in Hibor [Hong Kong Interbank Offered Rate] and market expectations of [further] interest-rate hikes in the near future," said Mona Sengupta, head of mortgages and deposits, consumer, private and business banking at Standard Chartered Hong Kong.
The one-month
Hibor
, a benchmark for mortgage loans – rose to 2.01 per cent on Friday, a 29-month high, according to mortgage broker mReferral. The three-month Hibor, the benchmark for corporate loans, climbed to 2.79 per cent, nearing a 14-year high. The one-month interbank rate stood at only 0.15 per cent at the beginning of this year, while the three-month rate was at 0.25 per cent.
The one-month Hibor has increased by 179 basis points since January this year, while Standard Chartered's 12-month Hong Kong dollar time-deposit rates have increased similarly over the past six months, Sengupta said. "[The rates have] attracted many depositors [and] new funds, which has led to growth in our Hong Kong dollar time deposits."
The bank's US dollar time deposits have also been rising after the US Federal Reserve raised interest rates four times this year. Another rate increase is expected on September 22.
"We expect that both prime and savings rates will move upwards within this year," Sengupta said. "Whether the long-term deposit rates will continue to stay high, or go up even further, will be dependent to these factors."
Mox
, the
virtual bank
backed by Standard Chartered, has gone further and is offering a saving deposit rate of 3 per cent to new customers. This rate is usually close to zero per cent for most small depositors. Unlike time deposits, where customers lose their interest payments if they withdraw before tenure, saving deposits allow customers to withdraw their funds at any time.
"We strongly believe customers want flexibility," said Barbaros Uygun, Mox's CEO. "Unlike time deposits, our customers can freely add or withdraw any amount daily and still earn attractive interest rates every day to meet their lifestyle needs. We believe our attractive rates and features will help us compete in the banking industry."
HSBC, the city's biggest bank, is offering 2.2 per cent for 12-month deposits of at least HK$10,000 to its premium Jade clients. It will also pay 1.9 per cent for six-month deposits and 1.5 per cent for three-month deposits of at least the same amounts.
BOCHK, Hong Kong's third currency issuer, is offering 2.1 per cent for 12-month deposits and 1.6 per cent for six-month deposits of more than HK$10,000.
The rates offered at OCBC Wing Hang Bank are more aggressive. For instance, its 388-day Hong Kong dollar time deposit offers 3.28 per cent per year, while its 288-day deposit offers 3.08 per cent. The offer is exclusive to new premier banking sign-ups, and the minimum deposit required is HK$1 million.
"OCBC Wing Hang has offered attractive rates for deposits in recent months, especially in Hong Kong dollars, [after] considering market movements, interest-rate trends [and] funding needs," said Amos Chan, head of its retail banking group.
"We will continue to monitor the market conditions and make adjustments to maintain our competitiveness."