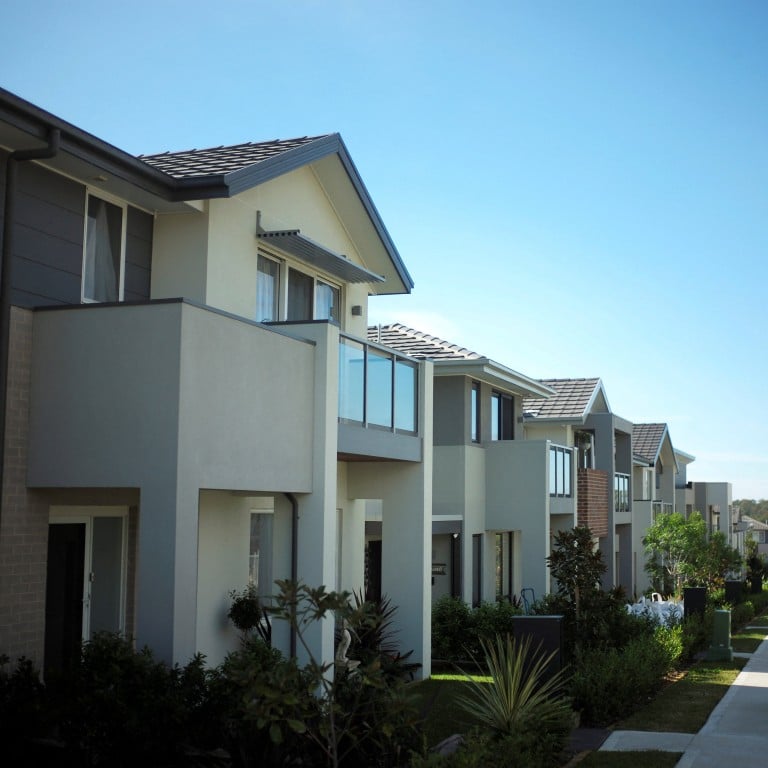 Australia's big cities hold 'opportunities' for Hong Kong, mainland China property investors even as mortgage rates climb
Cities like Sydney and Perth may offer the best deals owing to sustained demand, potential stamp duty savings and solid fundamentals, say analysts
Brisbane also offers an attractive investment opportunity as it is set to host the Olympic Games in 2032, says analyst
Australia still holds plenty of opportunity for foreign homebuyers, including
mainland Chinese and Hongkongers
, even with mortgage rates on the rise, according to analysts.
Major cities such as Sydney, Melbourne, Perth and Brisbane are likely to offer investors the best deals in the long term owing to
sustained housing demand
, potential stamp duty savings and solid fundamentals, they said.
The Reserve Bank of Australia (RBA) began raising interest rates in the first half of the year, with the latest being a half-point increase this month to 2.35 per cent.
Commercial banks such as Westpac Banking, Commonwealth Bank of Australia and National Australia Bank raised their variable
home loan interest rates
, passing on the central bank's increase in full to customers.
The RBA is likely to raise rates more. They could end the year between 3 per cent and 3.2 per cent, according to Juwai IQI, which operates a portal with US$4 trillion of property listings.
"The fundamentals in Australia remain strong, with rising incomes,
short supply of new homes
, increasing migration and demand for homes leading to a tight vacancy rate and an extremely low unemployment rate," said Eli McGeever, director of research and technology innovation at property research company One Global Labs. "We feel there are many options across the country that make for good investments - the right property will come down to the individual."
McGeever believes the RBA is likely to slow down its rate increases to assess the impact on the economy. A rate cut or two may even take place next year, he said.
Buyers of homes in Perth can enjoy stamp duty savings of up to A$50,000 (US$33,700) for pre-construction projects, while Melbourne is enjoying a recovery, with international students returning and migration increasing.
Brisbane offers an attractive investment opportunity as it is set to host the Olympic Games in 2032, said McGeever.
"An impressive amount of infrastructure is being completed over the next five to 10 years to help make the city more liveable," he said. "Brisbane/Southeast Queensland is the most popular internal migration destination, thanks to its great weather, picturesque beaches and relative affordability."
Mortgage rates are still within the "affordable range", said Juwai IQI co-founder and group managing director Daniel Ho.
"
Buyers from Hong Kong and mainland China
can generally borrow up to 70 per cent of the purchase price if they live overseas, but if they live in Australia, they might be able to borrow up to 95 per cent," he said.
"A buyer with a lower budget might want to look at Adelaide, Perth, or Tasmania, where starting prices are much lower. Buyers with higher budgets can look at Sydney, Melbourne, and Brisbane."
Median home values in Adelaide and Perth are US$653,000 and US$379,000, respectively, according to Juwai IQI. For Sydney, Melbourne and Brisbane, the figure varies between US$514,000 and US$719,000.
"It is true that residential prices in most Australian cities are likely to fall through the rest of the year, but this is after a 23.7 per cent price growth through 2021," Ho said.
"For overseas buyers, the most salient aspect of the Australian market is the shortage of property. If you find something that suits your needs, it's often best to buy it rather than trying to time the market.
"You could miss the timing window and you may not find an equally suitable property later."
As for the type of property, apartments are still likely to be the best option for investors, said Chris Orr, director, residential, at Savills Australia and New Zealand.
"Apartments remain the most practical and cost-effective for many investors, upfront and [in the longer term]. My suggestion is to look at New South Wales and particularly Sydney as it remains the largest single economy in Australia," Orr said.
"We believe that there will be a significant swing toward apartments over houses in this market [because] the land component for apartments is significantly cheaper than that of a house of the same value."
Anyone looking to buy a A$1.5 million property in New South Wales, Orr said the best time to get in is between now and the end of the year.
"Otherwise, if you are looking at other markets just be sure to check on what fundamentals are at play and as always, get good advice," he said.