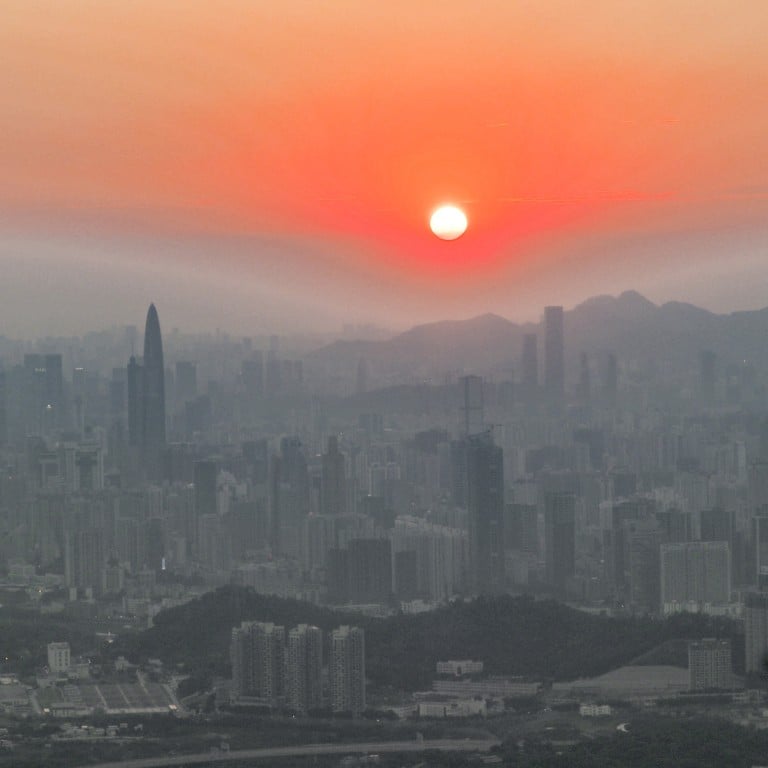 Greater Bay Area's 'proptech' growth is stymied by the lack of tech-savvy real estate professionals, survey finds
About 79 per cent of the 98 companies and 21 executives polled by the survey said proptech is of 'high strategic importance' to the property industry
Between 2012 and 2021, about 1,100 proptech transactions worth US$67.9 billion occurred in Greater China, Ernst & Young said in its poll with the Urban Land Institute
The growth of 'proptech' in the
Greater Bay Area
has been hobbled by the dearth of real estate professionals who are adequately versed in technology, a shortage that shows the challenges facing the property industry, the accounting firm Ernst & Young said in a survey with the think tank Urban Land Institute.
About 79 per cent of the 98 companies and 21 executives polled by the survey conducted in the first quarter said
proptech
– the use of
big data
, automation and other aspects of information technology to enhance operational efficiency in property – is of "high strategic importance" to their industry.
However, investments have plateaued in the last two years, and the lack of talent is hindering
proptech's
full development, they said.
"Between 2012 and 2021, about 1,100 proptech transactions valued at US$67.9 billion occurred in Greater China," the study said. "The single investment amount before 2019 was at the US$10 million level, and by 2019 and 2020, the single investment amount exceeded the US$100 million threshold. Beginning in 2021, the proptech investment market started to cool down."
More than a third of interviewees "adopted proptech strategy to improve operational efficiency and reduce costs," said E&Y's Greater Bay Area strategy and transactions partner Chris Chan.
"However, there are hindrances in the actual implementation, [with] 34 per cent of interviewees highlighted challenges associated with system integration, 27 per cent of them lacking in-house talent," Chan said. "22 per cent of them said proptech strategy is not of the highest priority among all corporate strategies, while 14 per cent reported that existing corporate culture is not open to change."
The Greater Bay Area is a cluster of 11 cities – including Hong Kong and Macau – in southern China, with the combined population of almost 70 million people and an economy estimated at US$1.5 trillion. Hong Kong is particularly in need of proptech talent, said Simon Yu, associate director of capital markets at CBRE Hong Kong.
"This is a relatively new industry, after all," he said. "Skilled professionals in general are lacking in Hong Kong. To tackle this challenge, companies, start-ups, government bodies and academia should increase collaboration on talent development especially among the youth. Tech-related skills are usually transferable across industries and fostering the growth of these professionals will increase the competitiveness of the general labour force."
On the other hand,
Hong Kong's investment
in the sector is likely to increase this year, although their investment may not necessarily be in the city, Yu said.
"We have been seeing large institutional investors from Hong Kong investing in this space, one of which raised hundreds of millions of dollars for high-growth companies and those with disruptive proptech or services related to environment, social and governance (ESG) services," Yu said.
"We have witnessed an uptick in the adoption of technology by real estate businesses in Hong Kong. Some proptech start-ups have enjoyed 50 per cent plus sales or profit growth in the past year, which was mainly driven by Covid-19," he said, adding that CBRE has also been developing "proptech proprietary tools."
Another analyst is less positive about propetch investment.
"In the worst case, it stays flat because of the challenges in the Chinese property sector, but when the property market picks back up, the proptech sector will take off by multiples," said Jordan Kostelac, director of proptech at
JLL.
However, he believes that there is abundant proptech talent in the bay area but they are "being misappropriated." "The next few years have so much potential to unleash [the talent] that the GBA is sitting on," he said.