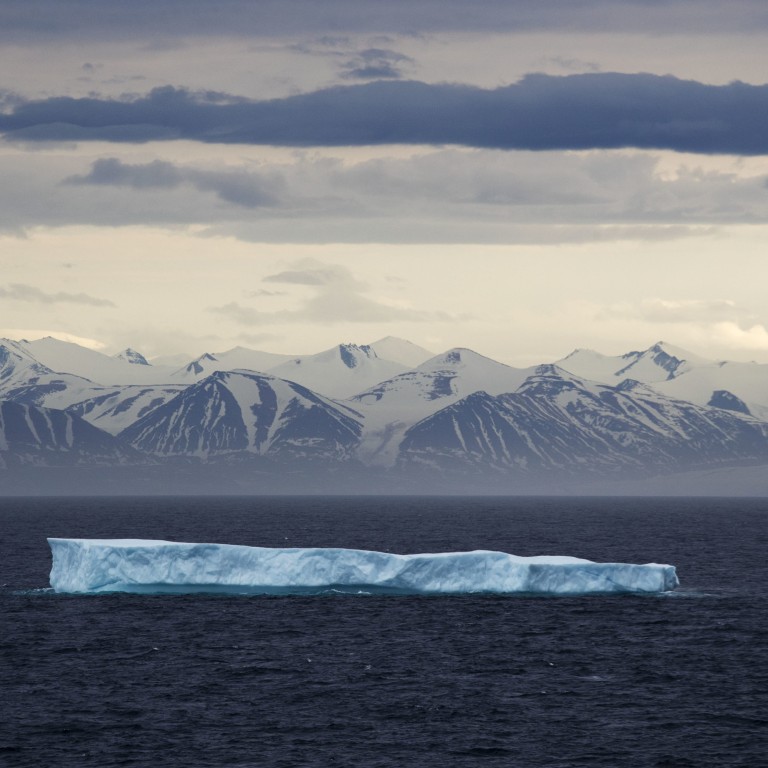 Climate Change: Average global temperature almost certain to hit hottest on record in at least one of the next five years, WMO warns
The likelihood of a record high temperature is 93 per cent, said the United Nations agency
The number of climate and water related disasters has risen by a factor of five over the past decades, according to the WMO
It is almost certain that the global average temperature will break a record high set in 2016 in at least one of the next five years, according to a forecast by the World Meteorological Organisation.
The likelihood of a record high temperature is 93 per cent, said the United Nations agency that promotes international cooperation on climatology, in the latest edition of its annual United in Science report released on Tuesday. The average reading in 2016 was 14.83 degrees Celsius.
Between this year and 2026, there is also a 48 per cent chance that global warming from pre-industrial times will temporarily reach the 1.5 degrees threshold that global governments are seeking to put a lid on to avert adverse climate consequences.
"Without ambitious action, the physical and social-economic impacts of climate change will be devastating," the WMO said. "Irreversible physical changes in the climate system, known as tipping points, cannot be ruled out and could have significant global and regional consequences."
The number of climate and water related disasters has risen by a factor of five over the past decades, causing average daily losses of US$202 million, according to the WMO.
The warning comes at a time when extreme and prolonged heat waves have caused wildfires, power rationing, lost factory production days and reduced agricultural output across China and Europe this summer. Extreme rainfall has also caused large-scale flooding in Australia, South Korea and Pakistan this year.
The world's average surface temperature between 2018 and mid this year is already around 1.17 degrees Celsius above the 1850-1900 average, according to WMO estimates. During the period, the amount of heat stored in the ocean has hit the highest point than in any other five-year period on record.
While some 90 per cent of the world's nations have set long term net zero carbon emission targets, insufficient short and medium term goals means that global warming could reach 2.8 degrees by 2100 based on current policies, according to the UN Environment Programme.
To limit the warming to 2 degrees, carbon reduction pledges will need to be raised by four times, according to the UN body. A seven times increase in effort will be required to cap it at 1.5 degrees.
The 1.5 degree warming could be exceeded by as early as 2040 unless there is a significant reduction in greenhouse gases – including nitrous oxide and methane – the Inter-governmental Panel for Climate Change warned last year.
Global carbon dioxide emissions caused by human activities are estimated to have risen 3.4 per cent to 39.3 billion tonnes last year, after dipping by 5.4 per cent in 2020 due to social distancing during the Covid-19 pandemic, according to the Global Carbon Project.
Preliminary data for this year's first five months shows that carbon emissions have already risen 1.2 per cent above the same period of 2019 prior to the pandemic.
UN Secretary-General Antonio Guterres called on global leaders to step up their climate commitments, especially in developed nations, to financially help the developing world adapt to more severe and frequent extreme climate events.
"Climate action is stalling on key fronts, and the poorest countries and people are being hardest hit," he said in a statement. "The report is a shameful reminder that resilience-building is the neglected half of the climate equation."
During last year's climate talks in Glasgow, global leaders urged rich nations – which failed to live up to their promise to collectively provide US$100 billion by 2020 – to raise funding to help poor countries adapt to US$40 billion annually by 2025.
This finance to help developing nations adapt is set to grow to at least US$300 billion a year by 2030, Guterres noted.
Also on Tuesday, echoing the WMO's call on climate urgency, the Investor Agenda, a pact initiated by seven non-government organisations and signed by 532 investment firms representing almost US$39 trillion in assets under management, also called on governments and businesses to scale up financing for climate mitigation and adaptation.