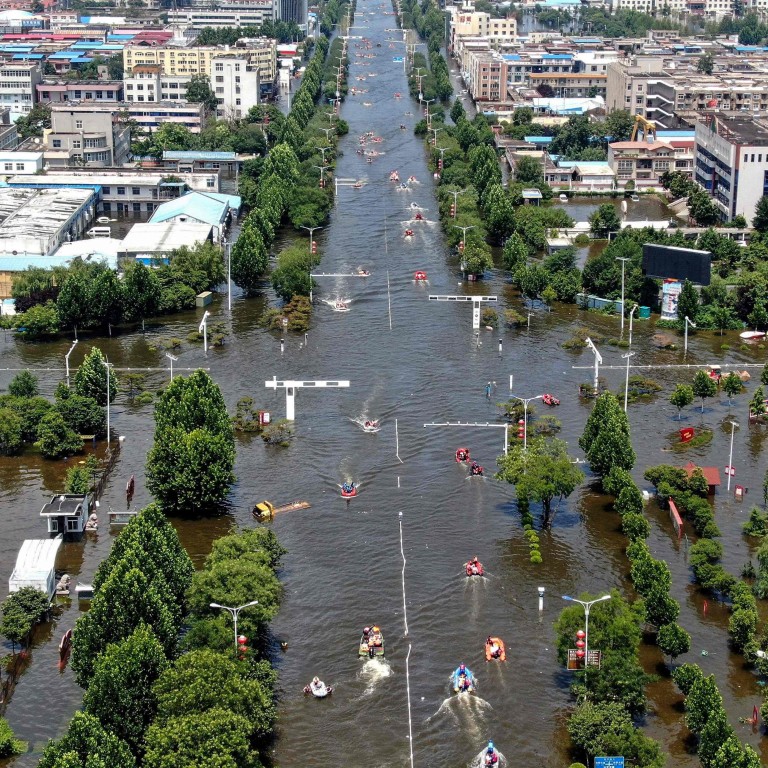 Climate change: China's cost for urban flooding could jump six-fold to US$477 billion a year, says Morgan Stanley
Urban flood damage could cost China US$77 billion in 2030 and more than six times that in 2080 due to climate change, Morgan Stanley analysts say
Investors have not priced in these risks sufficiently, with only a fraction of companies reporting climate risks and opportunities
Urban flood damage could cost China US$77 billion in 2030 and jump more than six-fold to US$477 billion in 2080 due to climate change, but investors have yet to price in these costs, according to Morgan Stanley.
The proportion of the population affected could more than double to 1.1 per cent from 0.5 per cent over the same period, the American investment bank's analysts said in a report released on Thursday.
The world's most populous nation and second biggest economy also faces a rising risk of disruption to supply chains and economic activity due to heatwaves and water stress, given a predicted temperature rise of one degree Celsius during the 2030s.
Even though climate risks are rising, investors have not been factoring them into asset markets sufficiently, because of both a lack of appreciation and a lack of analysis of the potential costs to the economy, they said.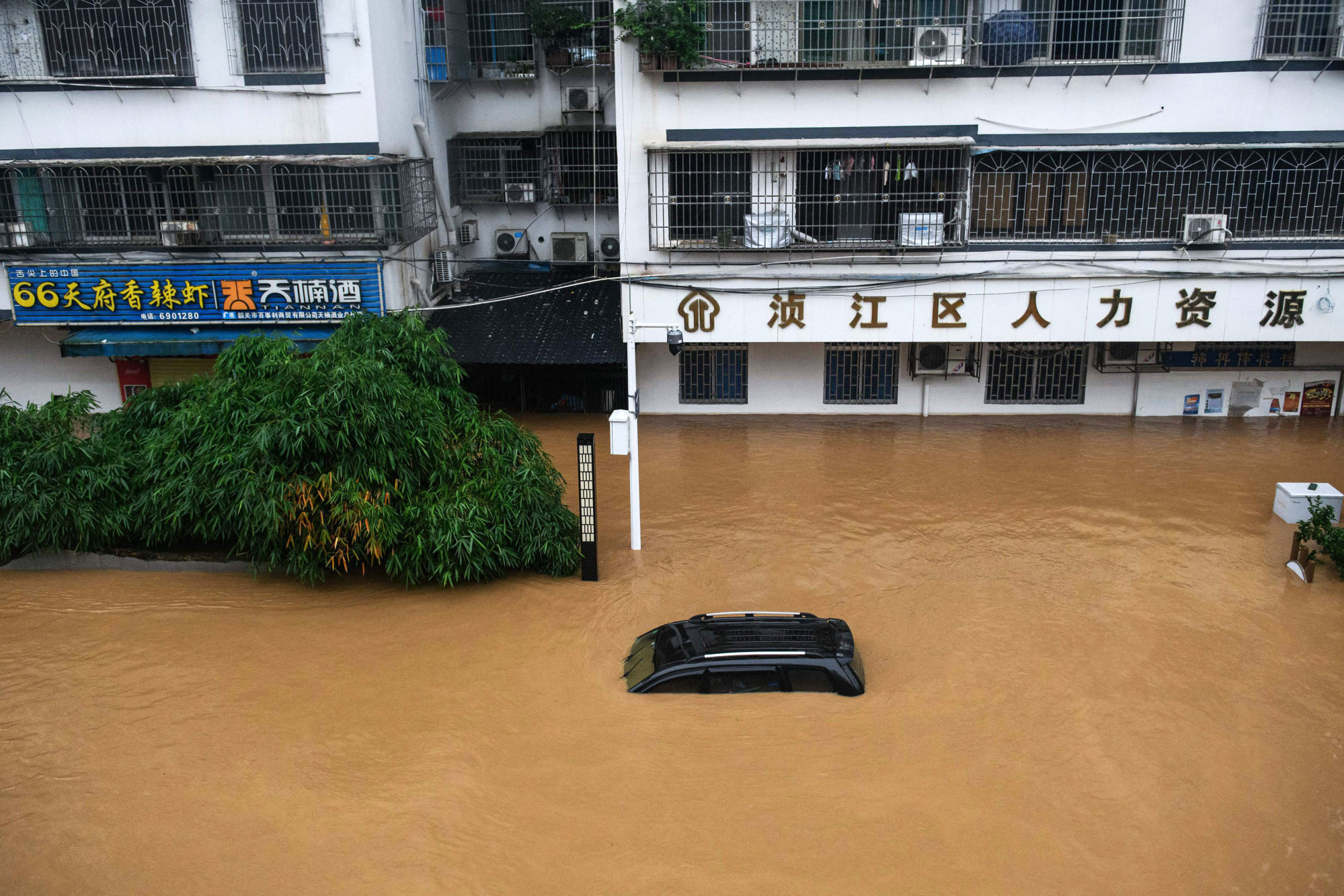 Only 27 per cent of the 717 constituent companies in the MSCI China index have reported climate risks and opportunities.
"Empirical evidence shows physical risks have impacts on earnings, and there may be mispricing in the market," the analysts wrote. "The time over which some of the risks unfold may be longer than their investment time horizon."
They pointed to a study in 2020 by the International Monetary Fund, a United Nations financial agency, which found that climate change only had a modest impact on stock market pricing over the past five decades.
This is despite profits of companies like banks and insurance firms taking hits from large climate disasters.
Morgan Stanley's projections are based on an intermediate model of greenhouse gas emissions, which includes warming of around 2.7 degrees above pre-industrial levels by 2100.
"China could face high gross domestic product [GDP] impacts from chronic risks, in particular heat stress and losses due to potentially higher mortality and disease," they wrote. "Our assessment also suggests that China's exposures to floods and tsunami are the highest among emerging market and Asian countries."
The release of the report coincides with the World Meteorological Organisation's (WMO's) prediction on Tuesday that there is a 93 per cent chance that the global average temperature will break a record high, set in 2016, in at least one of the next five years. Global warming has already reached 1.17 degrees above pre-industrial levels, the WMO said.
Global governments committed at last year's climate talks in Glasgow to strive to contain warming within 1.5 degrees to avert disastrous economic and social consequences.
To better prepare for extreme weather events, China needs to invest more in baseload power stations and grid infrastructure to ensure supply when renewable energy's output is impacted, Morgan Stanley's analysts said.
The country should also lift the use of property and casualty insurance, which currently stands at 1.9 per cent of GDP – well below the global average of 3.9 per cent.
Increasing agricultural insurance coverage is also important to protect against farm output losses and food price inflation caused by extreme weather events, Swisse Re said in a report published last week.
"Extreme weather events are the main driver of recent increases in food prices, with heavy rains in major agricultural producing countries like China, and hot weather in India, leading to crop losses," it said.
Disasters accounted for most of an estimated US$108.5 billion in crop and livestock production losses in low and medium-income countries between 2008 and 2018, it added.