Macau
Get more with myNEWS
A personalised news feed of stories that matter to you
Learn more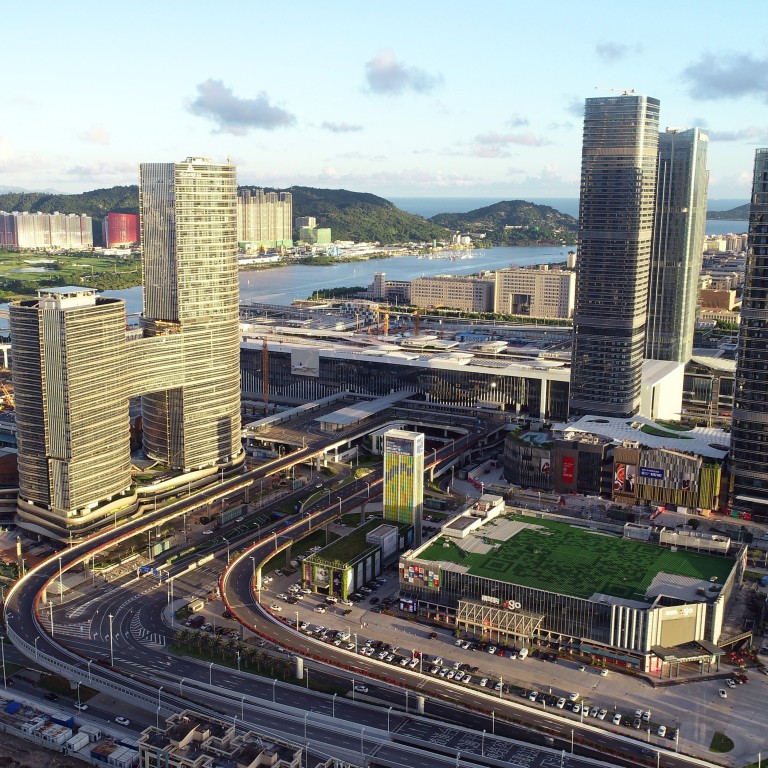 Hengqin, an island near Macau, offers cash incentives to listed companies in mainland China and Hong Kong to move there
The scheme aims to 'nurture and support listed companies in Hengqin to enhance its strength and competitiveness'
The island has been picked by Beijing as a priority site for reforms in finance and technology in the Greater Bay Area
China's
special economic zone in Hengqin
, the largest island in the southern city of
Zhuhai
and located near the gambling hub of
Macau
, will offer cash incentives to listed companies in mainland China and Hong Kong to lure them to the area as it seeks to develop the region and diversify Macau's economy.
Hengqin, covering an area measuring 106.46 square kilometres that is roughly three times the size of Macau, will provide a cash reward of up to 50 million yuan (US$7.2 million) for each listed firm that moves to the island, according to a notice on Thursday issued by the management body for the pilot scheme and posted on its official WeChat account.
The scheme aims to "nurture and support listed companies in [Hengqin] to enhance its strength and competitiveness, as well as promoting the diversified development of Macau's economy," according to the notice. The plan will come into effect on September 26.
"Macau has a huge hurdle in diversifying the economy, which relates to the lack of physical space," said Jose Alvares, partner at CA Lawyers, a law firm in Macau. "In my view, land reclamation is rather expensive and very inefficient when there is so much space on the mainland. Hengqin is perfect to support Macau in expanding its economic activity and diversifying beyond gaming."
The island, picked by Beijing as a
priority site for reforms in finance and technology
in the
Greater Bay Area
, will provide a 30 million yuan (US$4.3 million) cash reward to companies listed in Hong Kong, Beijing, Shanghai or Shenzhen that moves to the area, according to the notice. A cash incentive of up to 20 million yuan will be given to each company that purchases property to set up an office in the special economic zone.
In addition, listed firms will be eligible to receive up to 10 million yuan each year for up to five years if their recurring net profits grow by 25 per cent year-on-year, if profit grows by at least 10 per cent from the previous year but revenues are 20 per cent higher than the industry average in China, or recurring net profits are positive and the company has a market valuation of at least 6 billion yuan on the last trading day of the year.
Meanwhile, Hengqin will offer extra support for Macau-registered companies or those with "green" credentials, offering cash incentives of up to 120 million yuan. The notice did not specify what classifies as green.
Earlier in July, Hengqin offered
cash incentives to semiconductor companies
to help develop the area into a major new outpost for the industry. Cash subsidies of up to 30 million yuan each will be offered for semiconductor firms to set up new offices, or conduct research and development activities, on the island.
"Currently we are about at least 10 years from seeing the intended objectives of creating a new urban area come to fruition. The infrastructure is pretty much there already, but there is not yet an allure in terms of businesses hiring people in sufficient numbers," said Alvares.
"Government is making this push because they really need to create the hype, something that will drive people to move and live and work in Hengqin."