Macau
Get more with myNEWS
A personalised news feed of stories that matter to you
Learn more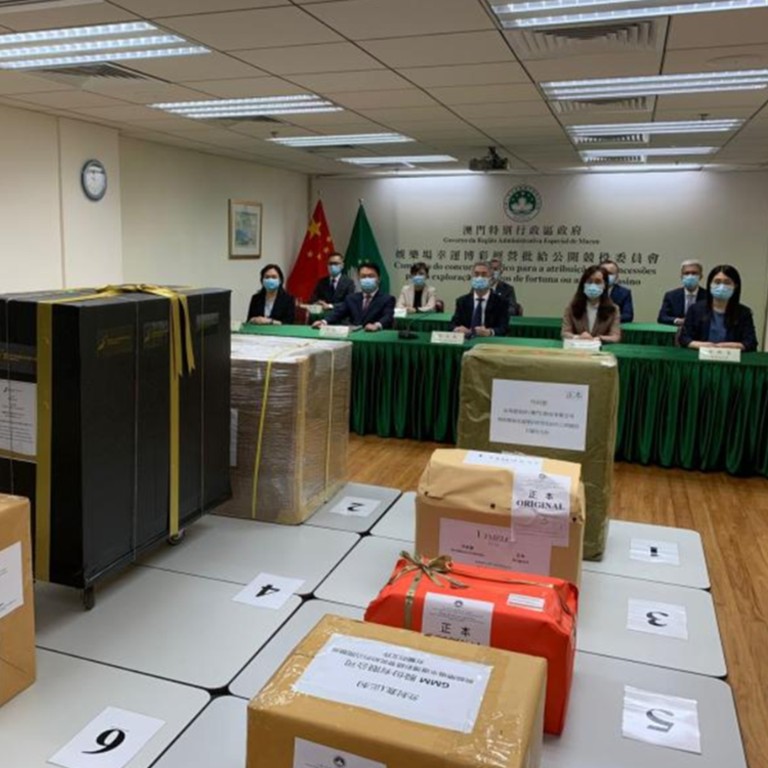 7 operators vie for 6 Macau casino licences as bids open in the world's gambling hub
The seven companies comprised all six existing casino operators, plus a wild card bid by GMM Limited
GMM's administrator is Lim Kok Thay, according to Macau's Commercial Registry Office, the same name as the Malaysian casino magnate
Seven companies conducted a beauty parade before Macau's authorities in a closely watched contest for the right to operate half a dozen casino licences in the world's largest gambling hub.
The seven companies comprised all six existing casino operators whose current licenses are due to
expire on December 31
, plus a wild card bid by GMM Limited, a subsidiary of Malaysian casino operator Genting Malaysia, which is controlled by local tycoon Lim Kok Thay.
The bids were presented to the Committee for Gaming Concessions Public Tender in Macau at China Plaza in the territory, overseen by the Economy and Finance secretary Lei Wai Nong, and Secretary for Administration and Justice Andre Cheong. All seven companies were accepted for bidding, the government said in an announcement on Friday evening.
"The bid opening process is carried out in accordance with the requirements of the law and the tender submission documents," Cheong said on the city's public broadcaster Teledifusao de Macau (TDM).
"After the bids are opened, we will consult and discuss with the accepted companies participating in the bidding and review the contents of the tender submissions."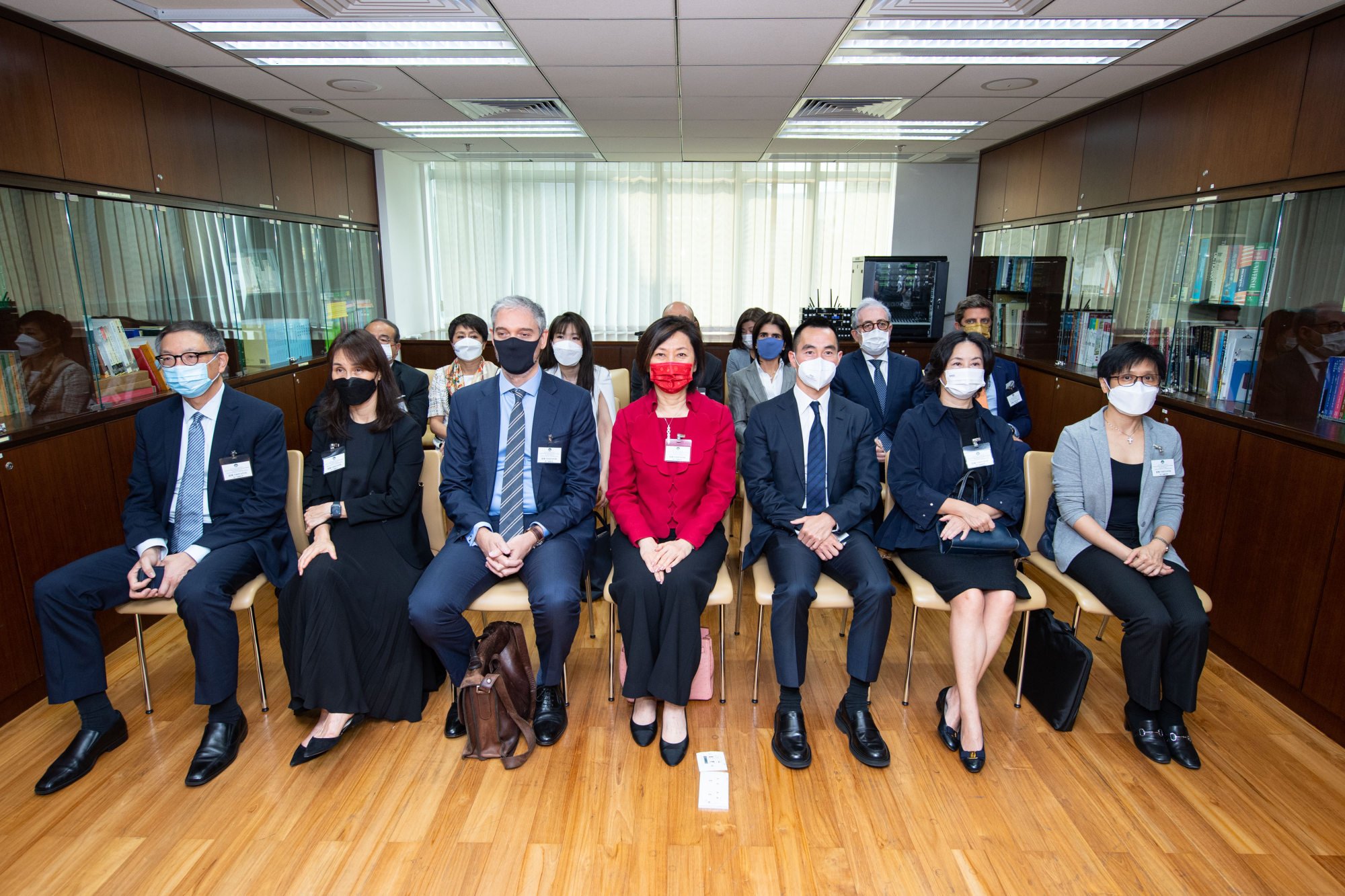 The beauty parade was the culmination of years of work by Macau's government to reform betting in the world's gambling capital, as it continues to navigate a fine balance between a fiscal reliance on casino taxes, and Beijing's push to diversify the city's economy from betting.
The
Macau government
collected about 13.96 billion patacas (US$1.73 billion) from direct gambling taxes in the first seven months of 2022, down 37.1 per cent from the same period a year ago, as the Covid-19 pandemic closed the city's borders to high rollers and tourists from mainland China.
Gambling, banned in mainland China because it's anathema to Communist Party doctrine, remains legal in Macau. First introduced to the territory and legalised in 1850 under Portuguese colonial administration, the operations and concessions were maintained even after Macau returned to Chinese sovereignty in 1999.
Gambling laws were tightened in January, in a prelude to the process of renewing the casino concessions. Six licences would be kept, but their durations would be halved to 10 years, with up to three years of extension at the government's discretion, from 20 years with five-year extensions.
The Macau government also proposed to put more permanent residents on the boards of licensed casinos. The managing director with at least 15 per cent stake in the concessionaire must be a Macau permanent resident, compared with the previous threshold of 10 per cent. The capital needed to run a casino also became more onerous, with the minimum capital rising 25-fold to 5 billion patacas, from 200 million patacas.
The Macau government published the rules for the
retendering of gaming concessions
in June when it extended the expiry of existing licenses by six months. The criteria called on operators to present their detailed plans for developing foreign tourist markets, the benefits brought by gaming and non-gaming investments to Macau, and the corporate social responsibilities they would undertake.
Three members of the Ho clan – the children of the
late gambling magnate Stanley Ho
Hung-sun – showed up to represent their respective bids. Daisy Ho Chiu-fung represented SJM Holdings, Pansy Ho Chiu-king spoke for MGM China while Lawrence Ho Yau-lung appeared for Melco Resorts & Entertainment.
Galaxy Entertainment Group was represented by vice-chairman Francis Lui, the son of company chairman Lui Che-woo, while Wynn Macau was represented by its president Linda Chen.
"The documents have all been submitted, and Wynn Macau is confident that its 12,000-strong staff will continue to contribute to [the prosperity] of Macau," Chen said, according to a report in Macao Daily after the company's bids were opened.
MGM China's Pansy Ho said Macau's gaming industry still holds great potential.
"We are very confident in our bid, as MGM China has been very proactive in developing different innovative forms of entertainment, particularly focusing on the cultural arts," she told reporters, in a recording obtained by the Post. "In the next round, we will make even greater efforts to support the government's call for greater diversification."
SJM Holdings' Daisy Ho said her company is also "extremely confident" in its bid as it has been rooted in Macau all along, Macao Daily reported.
Melco's Lawrence Ho said the company has made many investments in Macau over the past decade and has supported the special administrative region's diversified development all along, according to TDM.
Shares of Macau's casinos rose in the Hong Kong stock market, advancing by between 0.4 and up to 5.1 per cent, recovering some of the
ground they lost on Thursday
when GMM Limited's wild card bid appeared.
GMM lists Lim Kok Thay,
Lee Choong Yan
and
Koh Poy Yong
as its administrators, according to Macau's Commercial Registry Office. Lim is the deputy chairman and CEO of the Malaysian casino operator, while Lee is an executive director and Koh its chief financial officer.
Lim's family flagship company Genting Berhad controls the Malaysian casino business, and the Resort World gambling concessionaire in Singapore. Genting did not respond to requests for comment.
Galaxy's shares rose 2 per cent on Friday, while Wynn Macau gained 0.4 per cent. MGM China increased 1.2 per cent while SJM soared by 5.1 per cent. Sands China, which operates the Venetian Macao, the Londoner and the Parisian hotels, added 3.8 per cent, while Melco's shares jumped by 4.2 per cent.
CLSA expects the six incumbent concessions will have their licences renewed.
"Our expectation is based on our belief that a full renewal will cause the least disruption to employment in Macau, the six operators' established presence in Macau and their track record of investments in Macau," analysts Jeffrey Kiang and Samantha Chin said in a research report on Thursday.