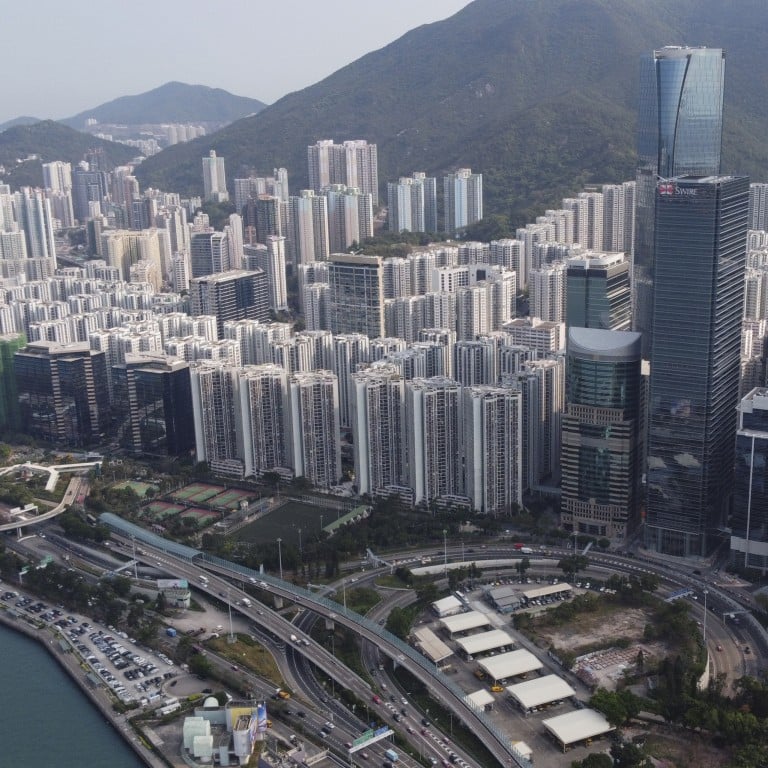 Hong Kong property market favours bargain hunters as prices drop, with 1 in 10 home sellers in August incurring a loss
The ratio of second-hand housing deals yielding capital gains has fallen by 6.8 percentage points since last year to below 90 per cent in August
Among 56 developments at railway stations, 30 saw the price per square foot decline in August, according to Centaline
Hong Kong homebuyers with tight budgets may be able to take advantage of a downturn to find bargains – even flats being offered at a loss – as a looming prime rate hike and an ongoing wave of emigration continue to depress sales.
Upwards pressure on local interest rates is inevitable after the US Federal Reserve meeting in the United States later this week, said Sammy Po, CEO of Midland Realty's residential division for Hong Kong and Macau.
"Many second-hand property owners are willing to cut prices to sell, which attracts buyers to take the opportunity to pick up bargains," said Po.
If US interest rates increase by 1.5 to 1.75 per cent in total in September, November and December, home prices are likely to fall by as much as 8 per cent this year, so buyers can consider listings where the price has been cut by this much or more, said Eric Tso, chief vice-president at mReferral Mortgage Brokerage Services.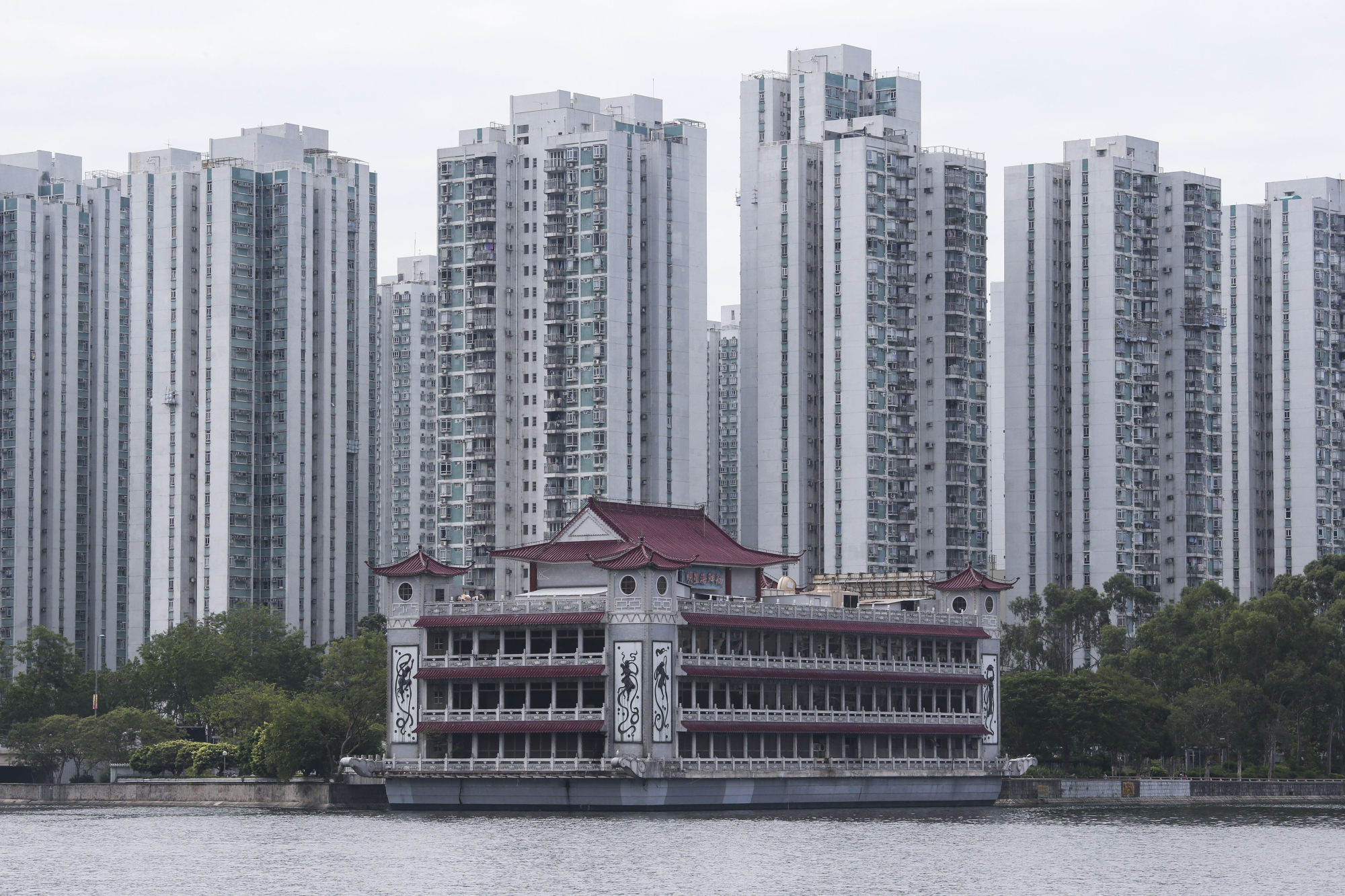 Hong Kong's homeowners and potential buyers are bracing for higher mortgage rates as the Fed is expected to lift benchmark borrowing costs by at least 75 basis points this week, according to Fed funds futures, with some traders pricing a full percentage point increase. That is in addition to increases of 225 basis points in the past four federal open market committee meetings this year.
The Hong Kong Monetary Authority, the de facto central bank, has increased its base rate in lockstep due to the Hong Kong dollar's linked exchange rate system. Mortgage brokers anticipate that local banks will raise the prime rate this week following the expected US rate hike.
Many owners are open to taking a loss to sell as soon as possible. At Cetus Square Mile in Tai Kok Tsui, for example, a flat measuring 417 sq ft changed hands at HK$7.91 million (US$1 million) in mid-September, according to Century 21 Home Fantasy, a loss of about 30 per cent from HK$11.07 million paid for it in 2018.
The ratio of second-hand housing deals that yield capital gains has fallen by 6.8 percentage points from the end of last year to 89.4 per cent in August, the biggest drop since the financial tsunami in 2008, according to Ricacorp Properties. This means one in 10 sellers incurred a loss. Ricacorp expects the metric to dip further to 88 per cent this month.
Among 56 developments at railway stations, 30 saw the price per square foot decline in August, according to Centaline Property Agency. The biggest drop was at The Austin at Austin station, where prices fell 17.7 per cent to HK$24,060 in August.
Tsuen Wan, Kowloon Bay and Tuen Mun have the most discounted listings, according to Midland Realty's online listings. The highest proportion of discounted listings goes to flats measuring between 431 and 752 sq ft, according to Midland's data.
For instance, at Summit Terrace in Tsuen Wan, a homeowner about to emigrate managed to sell a flat measuring 424 sq ft one day before departing the city in early September at HK$7.18 million, about 10 per cent below bank valuation, according to Centaline.
At City One Sha Tin, a proxy for smaller lump sum units, prices experienced a notable drop of 13.6 per cent year on year from the peak in September last year to HK$17,100 per square foot this month, according to Cushman & Wakefield.
Three two-bedroom flats changed hands for less than HK$5 million in August, including one for HK$4.2 million, the lowest among all developments at railway stations, according to Centaline.
In Taikoo Shing, representing the mid-price market, prices are down 17.3 per cent from the peak in June 2019 to HK$18,700 per square foot this month, according to Cushman.
Some estates in Yuen Long, Tuen Mun and Tsuen Wan, such as Tsuen Wan Centre, have seen per-square-foot prices fall below HK$10,000, an unusually low benchmark, according to Century 21 Group.
The Centa-City Leading Index, a gauge of lived-in home prices compiled by Centaline, fell 0.3 per cent to 171.27 for the week ended September 11 – the lowest level since February 2019. The index has fallen 5.4 per cent over nine weeks and may fall this month to a low hit in 2019, according to Centaline.
Valuations of lived-in homes remain weak, according to the Centa Valuation Index (CVI), a weekly gauge that tracks major banks' valuations of used properties in 133 housing estates, compiled by Centaline.
It fell to 14.1 in the week ended September 11, even lower than the 15.04 reading in March at the height of Hong Kong's fifth wave of Covid-19 infections. A CVI below 40 indicates a bearish view of the market and a downward trend in home prices, while one above 60 points indicates a bullish trajectory.