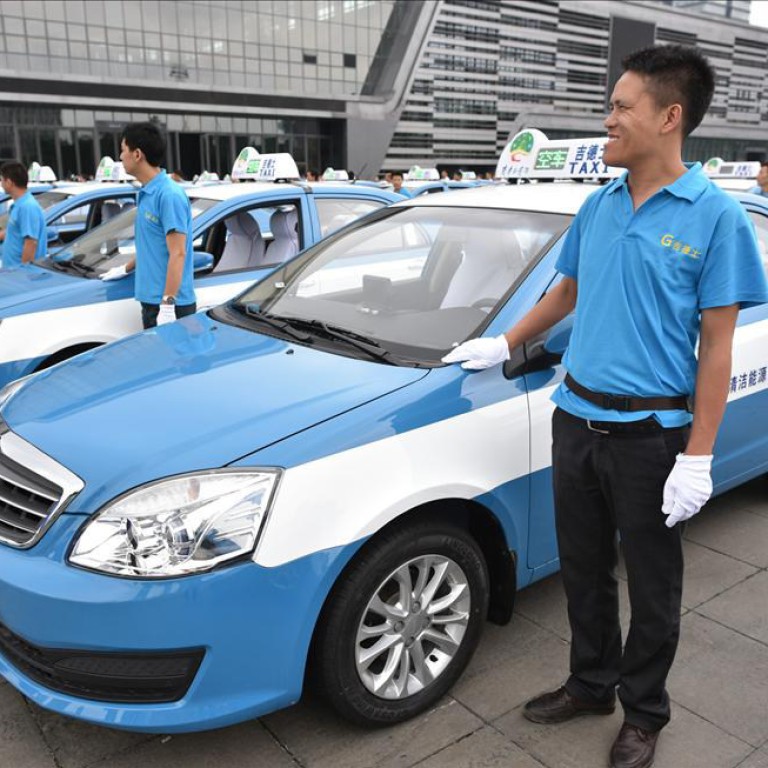 Beijing to accelerate deployment of methanol vehicles under carbon-neutral drive
Ministry of Industry and Information Technology says it will accelerate the promotion of methanol vehicles, development of a 'methanol economy'
China has large capacity for producing methanol, which is lower in costs and emissions, Huanghe Science and Technology University professor says
Methanol vehicles could play a bigger role in China as the country seeks new alternatives to replace fossil fuels and moves towards net zero emissions in 2060, Beijing said.
China's Ministry of Industry and Information Technology said it will accelerate the promotion of methanol vehicles, support the industry and explore new ways of aiding the development of a "methanol economy".
"The development of a methanol economy is of great importance for diversifying energy sources, ensuring energy supply and promoting regional economic development," the ministry said on its website last Friday. It has started pilot programmes in some coal-rich provinces, including Shanxi, Shaanxi and Gansu, to test methanol taxis and buses. In the next step, it will work on upgrading the production process of methanol to realise large-scale and low-carbon production.
"China has large capacity for producing methanol. An alternative fuel, it is also lower in costs and emissions," said David Zhang, visiting professor at the engineering department of Huanghe Science and Technology University.
According to data from the ministry based on the pilot programmes, methanol vehicles are 21 per cent more energy efficient and reduce carbon dioxide emissions by 26 per cent when compared with petrol vehicles.
As it happens, China is also rich in methanol, contributing more than half of the world's production capacity and output, according to data from the China Nitrogen Fertilizer Industry Association (CNFIA). The country's methanol production capacity stood at about 97 million tonnes in 2021, with an annual output of around 78 million tonnes last year.
Although the number of methanol vehicles in China is still relatively small, and mainly located in areas rich in methanol resources, leading Chinese carmakers have already ventured into the field.
Geely Holding Group
, China's largest private carmaker, announced last year that it had developed more than 20 methanol passenger and commercial vehicles. Geely founder Li Shufu said last September that the company is the world's first carmaker to achieve mass production of methanol vehicles, with around 27,000 of them having been put into use as of that date.
Geely's
vehicles made up about 90 per cent of the ministry's pilot projects in five of China's provinces, the company said.
Methanol vehicles could see more opportunities in commercial use rather than private cars, Zhang said. That is because the current number of methanol fuelling stations in China is too small to service private vehicles as well.
It is also easier to maintain and monitor the performance of commercial vehicles, as methanol cars are still in the early stages of development, he said. "The biggest problem of methanol is that it is corrosive, which sets higher requirements for the engine and storage systems," Zhang said.
Another challenge is the green production of methanol. Around 80 per cent of the methanol in China is produced using coal, according to CNFIA. The Ministry of Industry and Information Technology has been encouraging the country's chemicals sector to use green hydrogen created using electrolysis, rather than fossil fuels, to produce materials such as methanol.
China's demand for methanol vehicles could exceed 50,000 units by 2025, according to the Ministry of Ecology and Environment last year.
"China's reliance on gas, which is heavy emitting, in the transport sector is also not safe under the current geopolitical tensions. The adoption of alternative fuels to replace fossil fuels is an inevitable development trend," Zhang said.