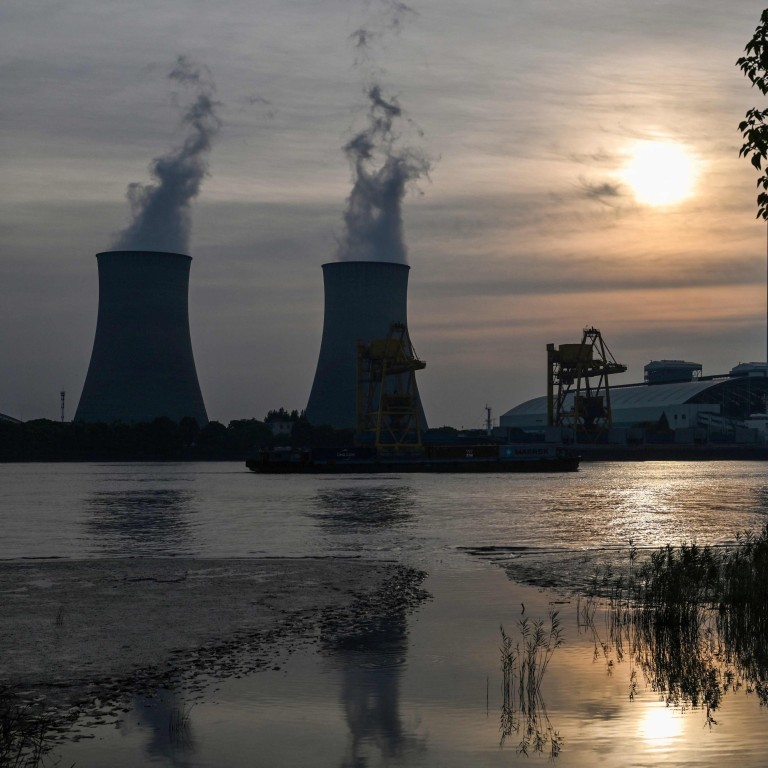 Climate change: China accelerates investments in coal-fired power and steel plants, risking emission goals, report warns
China approved between US$26 billion and US$33 billion in coal-based capacity in the first half of 2022 despite falling demand, two climate non-profits say
A lack of flexible grid management perpetuates reliance on coal power and creates a perceived need to build more of it, the groups say
China's investments in coal-based power, iron and steel capacity accelerated in the first half of the year, putting the country's commitments to decarbonise its economy at risk, experts say.
Approvals for new coal-fired power plants and coal-based iron and steel facilities increased even as demand is falling and while renewable power and low-carbon technologies for iron and steel production are making fast progress, according to a report from two climate groups.
Researchers warned that China, the world's largest emitter of carbon dioxide, cannot afford to "walk back" its industrial decarbonisation goals if it plans to reach
its climate pledges
of achieving peak emissions by 2030 and nationwide net-zero carbon emissions by 2060.
The Chinese government approved 15 gigawatts (GW) of coal-fired power plants, 30 million tonnes per annum (Mtpa) of new coal-based iron-making capacity and 15 Mtpa of new coal-based steel plants in the first half of 2022, according to a report released on Wednesday by climate non-profit organisations the Centre for Research on Energy and Clean Air (CREA) and Global Energy Monitor (GEM).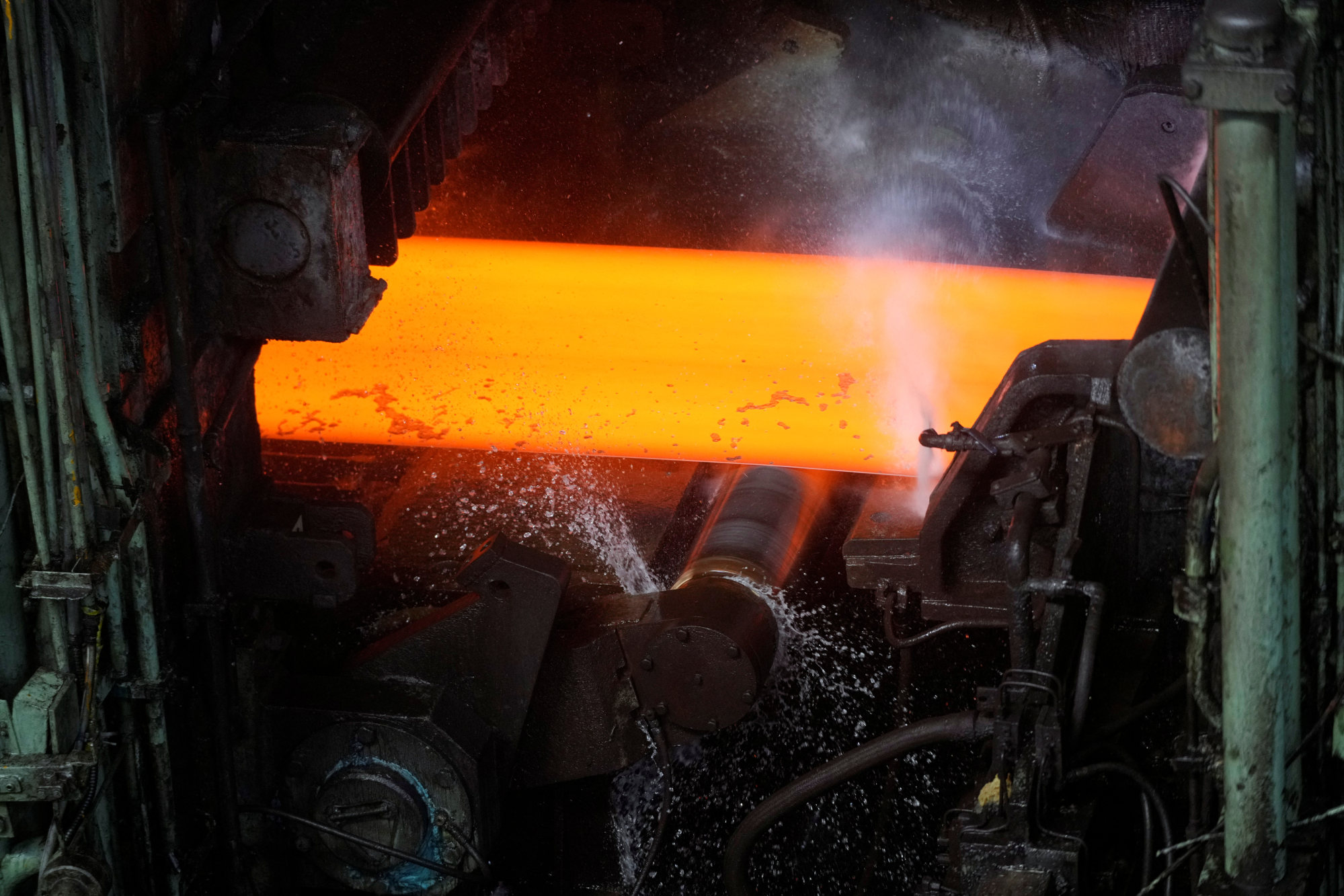 The estimated US$26 billion to US$33 billion in new investments in coal-based capacity took place despite falling demand for coal-fired power and steel production since last summer, the researchers found.
China's coal-fired power generation declined by 4 per cent year on year in the first half of 2022, according to China Electricity Council. Meanwhile, the output of China's crude steel production fell by 6.5 per cent in the same period.
"Although the ramp-up of coal might be a short-term policy adjustment, it poses a risk to China's long-term climate commitments, and the full implications of the coal-power building spree remain unclear," said Shen Xinyi, a researcher at CREA.
According to the National Energy Administration, coal-fired power plants produced 60 per cent of China's electricity in 2021, making them the largest carbon-emitting sector in the country, followed by the iron and steel sector.
Electricity shortages in China last autumn could have led to the accelerated investments in new coal-based power generation capacity this year. "The lack of flexible grid management perpetuates reliance on coal power and creates a perceived need to build more of it," the report noted.
Power shortages this summer, resulting from heatwaves and droughts in hydropower-reliant provinces of central China,
especially Sichuan
, led to speculation that China is considering "going back to coal".
However, coal consumption and coal-fired power generation have been falling in the country since the summer of 2021, according to CREA, despite the rebound of carbon emissions in July and August from coal-fired power generation as the record heatwave and drought
increased electricity demand for air conditioning
.
China, the world's largest steel producer, has stepped up efforts to replace existing coal-based capacity with low-carbon alternatives to reduce the emission of pollutants and greenhouse gasses in the ferrous sector. However, unreported capacity expansions, higher production efficiency and a revival of low-quality steel production resulted in a discrepancy between the state planner's capacity targets and actual capacity, the report found.
"China's private steel companies are betting on both sides, pushing forward innovative, industrial decarbonisation technologies while also building a large share of high-emission, coal-based iron and steel capacity," said Caitlin Swalec, project manager at GEM.
"Meanwhile the central government has walked back China's industrial decarbonisation goals, setting the country up for a challenging path to net zero."
China already put off the peak-emissions deadline for its iron and steel sector, which was set for before 2025, according to a draft guideline in 2020. That deadline
now stands at 2030
, according to a document released in February by the Ministry of Industry and Information Technology, National Development and Reform Commission and the Ministry of Ecology and Environment.
"It puts China's commitment to peak before 2030 in question," Li Shuo, a global policy adviser for Greenpeace East Asia, told the Post
in February
. "For that to happen, sectors such as steel will need to peak much earlier to make space for sectors such as transport that will inevitably peak later."
The large amounts of newly built coal-based capacity could even complicate China's net-zero transition economically and politically. CREA and GEM estimate that the new investments in coal-based power and steel capacity in the first six months of this year will result in stranded capacity – US$8.5 billion in coal and between US$15 billion and US$22 billion in steel – if they cannot be fully utilised, which seems likely under the current trend of falling demand and is more certain if China's low-carbon transition is successful.
There is an urgent need to align investments in new production capacity in the steel sector with the goal of peaking and reducing carbon emissions before 2025, the report suggested. The government should also enforce the policy of only permitting new coal power for grid stability, taking into account the effect of more flexible grid operation, and extend the policy to gas-fired power plants, the report said.
"With its goal of hitting carbon neutrality by 2060, China is running out of time to transition away from fossil fuels," said CREA's Shen.