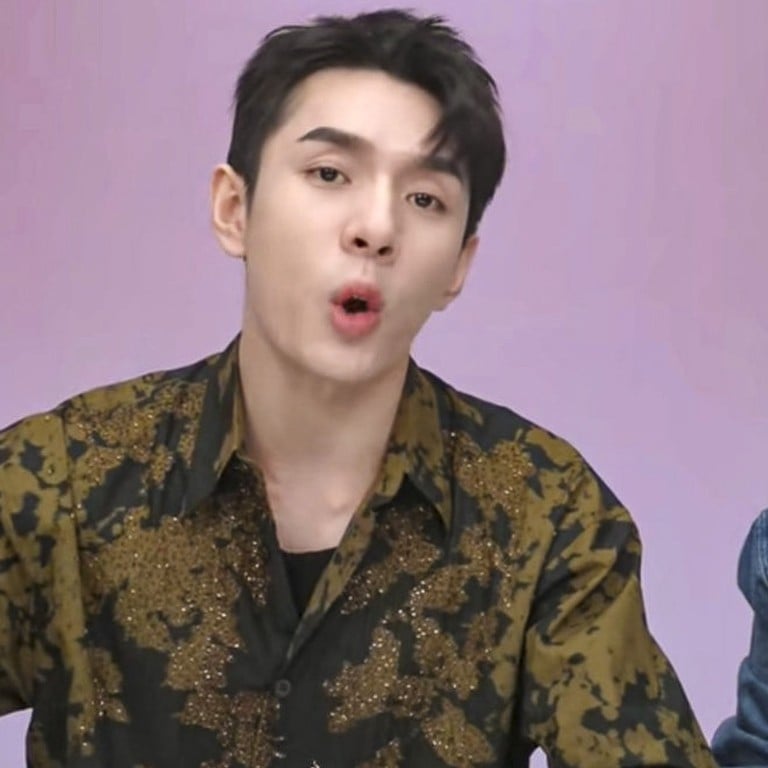 'Lipstick King' changes tune, Shanghai Fashion Week holds five-day panel to toe Beijing's line on sustainable fashion
Austin Jiaqi Li, China's 'Lipstick King', has gone from yelling 'buy, buy, buy' into the camera to advocating that Chinese consumers 'shop consciously'
Shanghai Fashion Week organised a five-day panel on sustainable fashion with more than 60 speakers this year
When Austin Jiaqi Li, China's "Lipstick King",
returned to live-streaming
after a three-month hiatus in late September, his studio backdrop carried a new slogan: "shop consciously".
The new slogan went against the very idea that had made him a household name in the first place. When Li appeared in the public eye in 2020 amid the coronavirus pandemic, his catchphrase – yelled into the camera – was: "Buy, buy, buy!"
The change in Li's tone aligns with a narrative that Beijing has been trying to push. As it approaches the deadline for reaching peak carbon emissions before 2030, it has been encouraging Chinese consumers to achieve a "
green, low-carbon lifestyle
", as detailed in an
action plan
released last October. This emphasis on rethinking shopping habits also coincides with the rise of environmental, social and corporate governance (ESG) concerns among Chinese companies and investors.
The proportion of goods bought online in China has risen dramatically. In the first half of this year, online retail sales accounted for 25.9 per cent of all retail sales in the country, their ratio almost doubling over the past five years, according to the National Bureau of Statistics.
As sales skyrocket, so have redundant purchases and wasteful deliveries. China's daily deliveries ballooned by 100 times over the previous 15 years to 300 million in 2021, according to the State Post Bureau. The government agency embarked on a two-year
pilot programme
in December last year to address delivery waste issues, citing obstacles such as high costs, difficulties in recycling and unwilling individual consumers.
With extreme weather dominating headlines in China, sustainability is catching on fast in the country's fashion circles. For instance, at Shanghai Fashion Week, held from September 23 through 30 this year, sustainable fashion featured heavily. The Shanghai Fashion Week Organising Committee, which has been supporting relevant events since 2016, this year organised the first "M Space", a five-day panel on sustainable fashion with more than 60 speakers.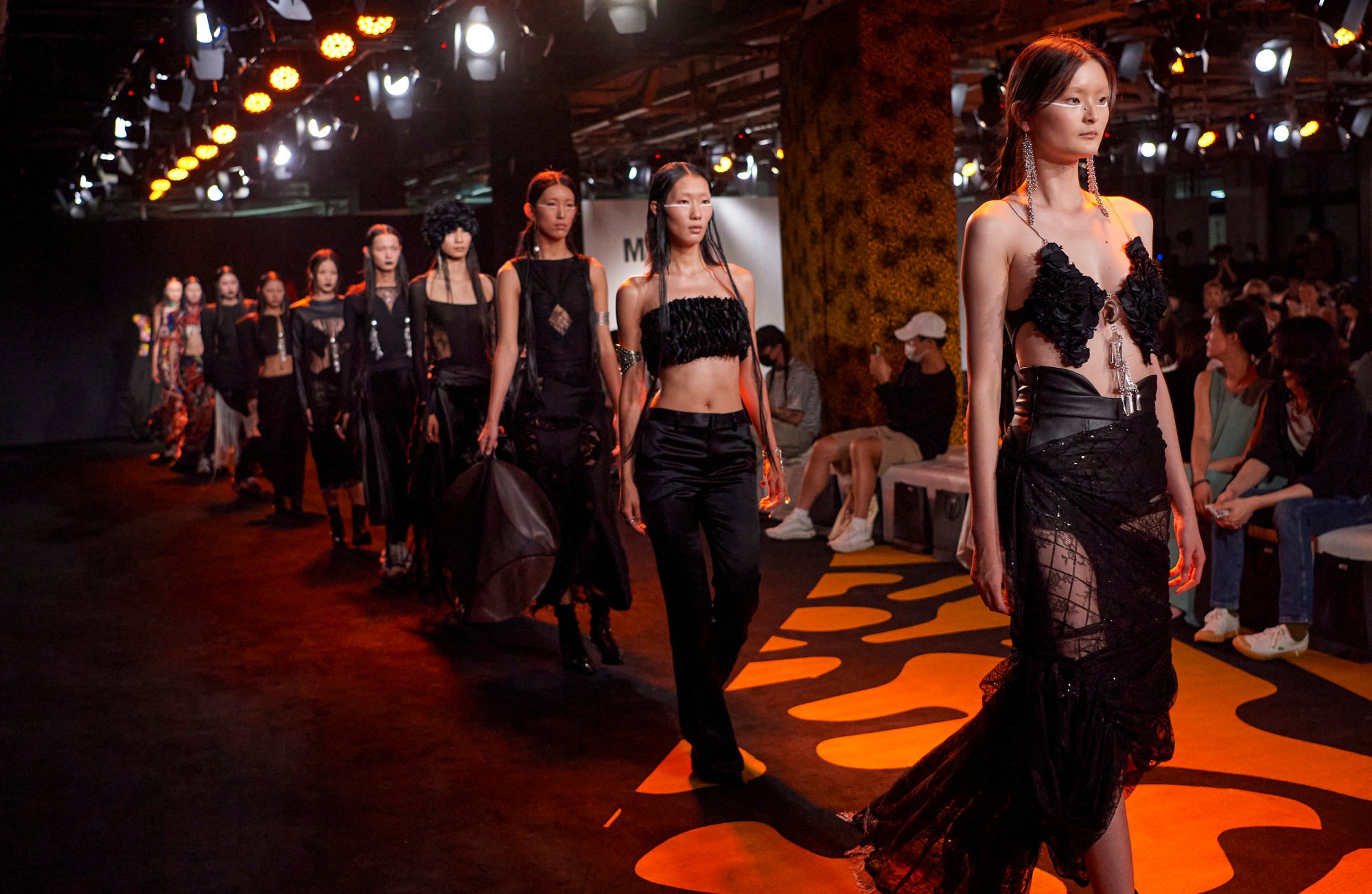 "Whether it's in the showroom or on the catwalk, designers and brands using green materials in their products has become a common phenomenon," Lv Xiaolei, vice secretary general of the committee, told the Post. "We want to continuously drive sustainable fashion design for consumers, and help shape a green consumption mindset."
Young Guangzhou-based sustainable fashion brand Mind The Gap, which launched Buya, its second season, on September 27, uses a zero-waste cutting method and incorporates quilts, cellulose-based fibres and dead stock in its designs. Its products, priced between 700 yuan (US$98) and 3,500 yuan, are relatively cheaper than other, conventional designers.
"We want to tell the stories of ethnic culture through Mind The Gap and drive sustainable consumption among young consumers," said Lai Yuqing and Christine Shangqian Xu, who are of Manchu and Zhuang extraction, respectively.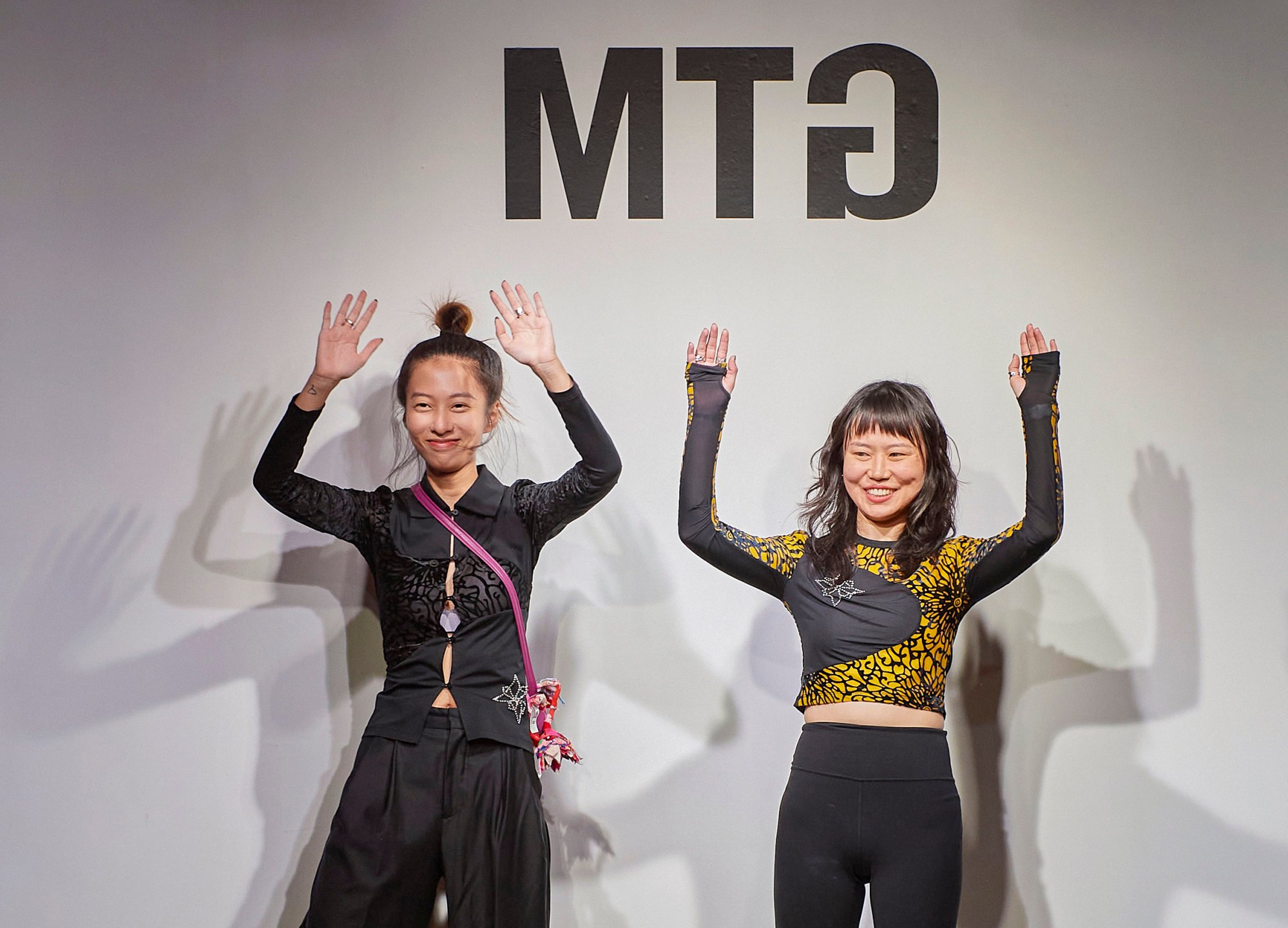 While Lai graduated from the London College of Fashion with a master's in women's wear, Xu has a master's in men's wear from the University of Westminster and a bachelor's in fashion and textile design from the University of Southampton. Their design philosophy has been shaped by their education, as sustainability was an integral part of their courses.
But while the industry is pivoting towards sustainability, consumers have not yet fully embraced it.
"Sustainability has been gaining traction in recent years. Although, from the business perspective, we think it's only catering to a group of niche and professional buyers, for now," said Ding Meimei, the Budapest-based CEO of DFO International, a fashion management company that hosts showrooms for wholesale fashion buyers during fashion weeks.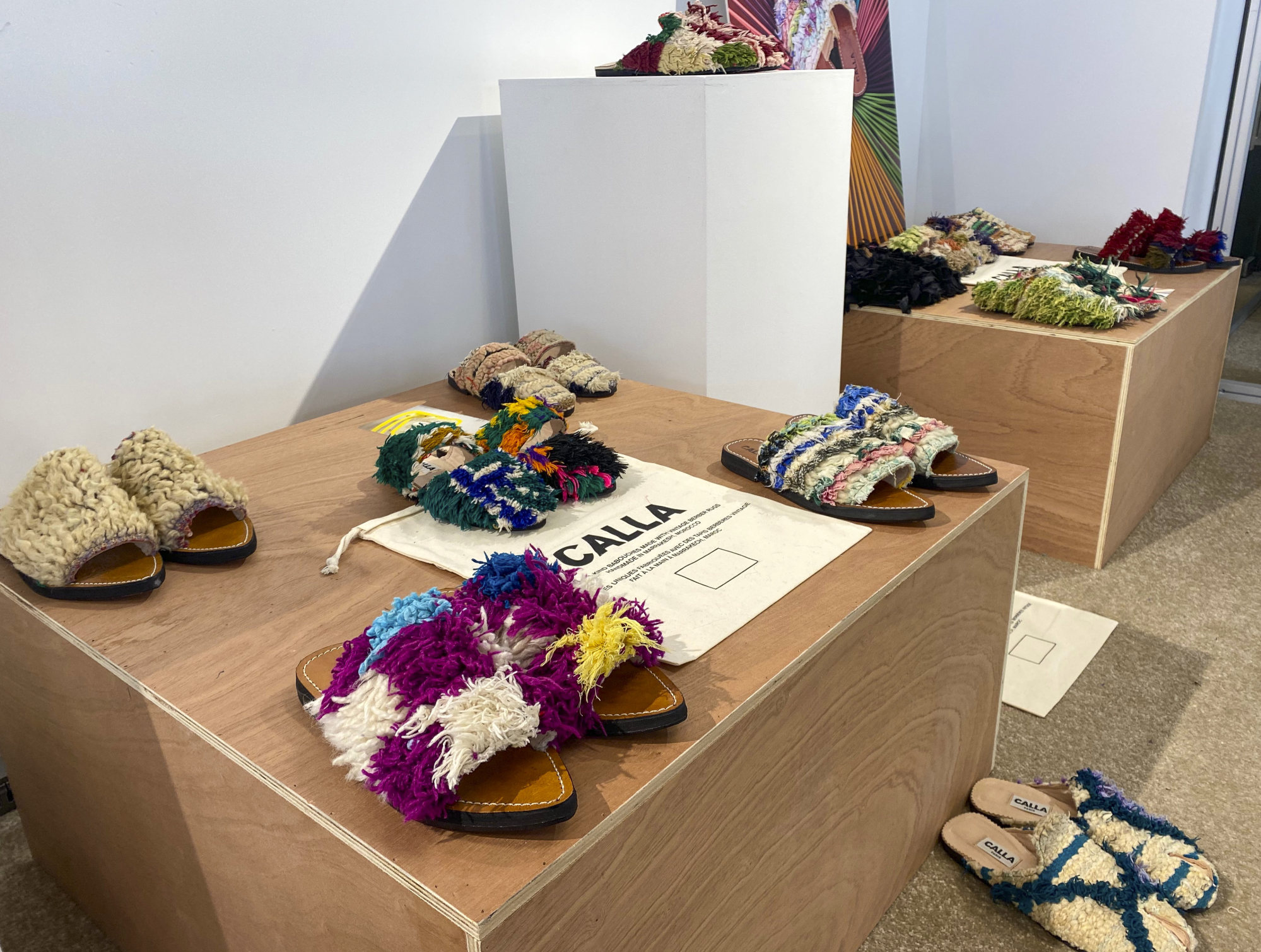 DFO brought in two new sustainable European footwear and accessory brands this season. One of them, French footwear brand Calla, which makes colourful slippers out of carpets, proved to be popular among fashion buyers during fashion week.
Ding likened the current stage of sustainable fashion to the early stages of organic food. "It used to be expensive and unpalatable. Only a few people were buying into it. Now, more people are willing to pay for it with increased popularity," she said. "I think [sustainable] fashion products need their time, too."
Having witnessed how China's fashion industry shifted to be more welcoming of sustainability during his two-decade career in fashion production, David Tzeng said he has seen little awareness among consumers.
"China was seen as the world's factory in the early days and now it's changing … however, the awareness of domestic consumers is still low and they need more guidance from the media," he said.
On social e-commerce platform Xiaohongshu, users welcomed Lipstick King Li's comeback by opening up their wallets.
"All I want is 'buy, buy, buy' since Li came back," one user wrote last Thursday under a photo of her shopping cart.
"I can't believe that I spent over 2,000 yuan within two days," a fellow viewer of Li's wrote in the comments section.
"I have 10-something deliveries waiting for me," another one replied.
There is a small group of highly conscious consumers in China. But they find it challenging to live up to their ideals.
Zoe Pan, a Shanghai-based marketing professional, said she takes sustainability into account with every purchase but recognises that people like her are "negligible" among China's population. "For me, sustainable consumption is part of being ethical. I think more before I shop," she said.
She usually carries tote bags but also likes
Stella McCartney
, the British luxury brand that uses vegan and recycled materials to make US$2,000 handbags. For homeware, she forces herself to pick things from sustainable brands even though they do not necessarily meet her aesthetic preferences.
"I want to see supermarkets host a specific section for [sustainable products]," she added.