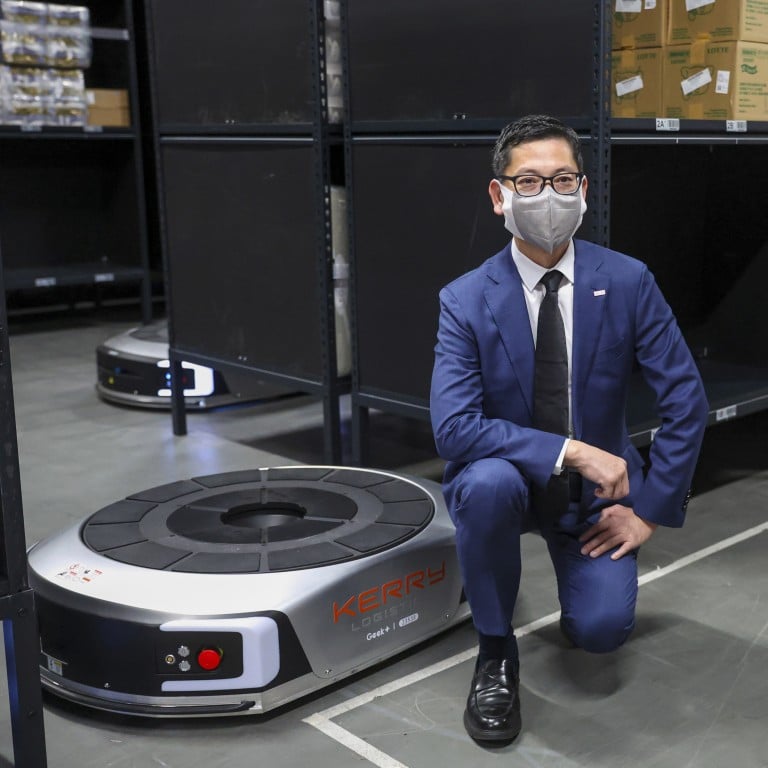 Hong Kong's Kerry Logistics aims to 'improve standards' at homes for elderly with soon-to-be-launched food and medical supplies platform
Kerry Logistics plans to roll out the 'centralised platform' within the year, executive says
Firm already operates Kerry Pharma, which provides logistics services to healthcare clients, and Kerry Medical, which provides urgent equipment deliveries to hospitals in Hong Kong
Hong Kong-based
Kerry Logistics
Network will launch a platform for supplying medicines and medical equipment to homes for the elderly.
Operators of these homes will be able to order food supplies, medicines, medical tools and other daily necessities for their residents, as part of a business model that Kerry Logistics is pioneering, said Samuel Lau, the firm's managing director of integrated logistics in North Asia.
"More of Hong Kong's population is ageing and there's still much room to improve the standard of elderly care homes here," he said. "This will be a centralised
platform
for elderly homes, and because we have Kerry Pharma and Kerry Medical, and with the ageing phenomenon, we keep on looking for new opportunities."
About a fifth of Hong Kong's estimated 7 million population was aged 65 or above last year, according to official data. There were also about 1,042 homes for the elderly and disabled in the city, as of March this year.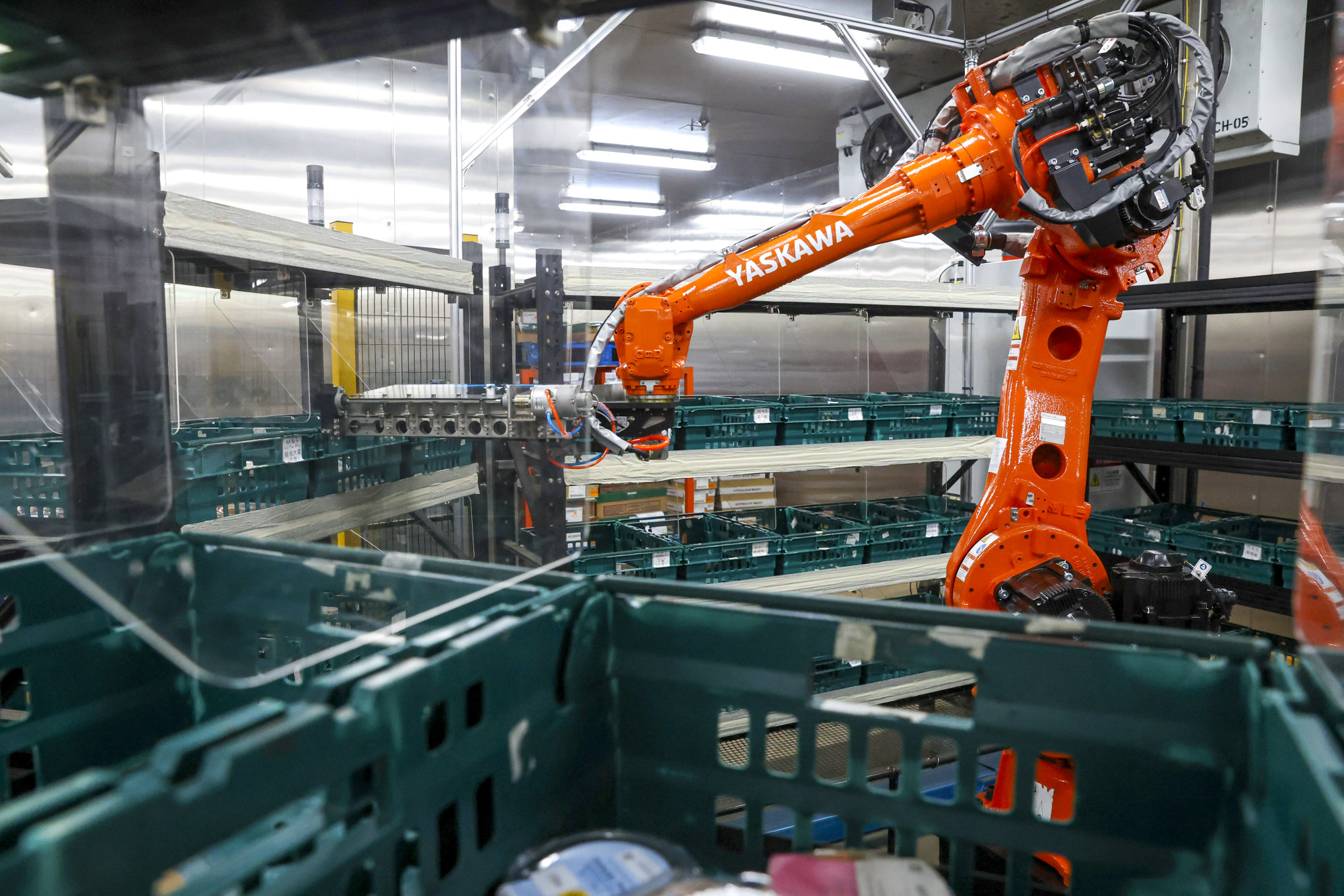 Kerry Logistics plans to roll out the platform within the year. A member of
SF Holding and an associate member of the Kuok Group
, the company provides supply chain solutions, integrated
logistics
, international freight forwarding and infrastructure investment, among other services, to clients in 59 countries and territories.
Moreover, Kerry Pharma, established in 2013, provides logistics services to clients that produce healthcare products such as medicines, baby milk formula and nutritional supplement. Kerry Medical, launched in 2016, provides urgent replenishment or delivery within four hours of medical and surgical equipment to hospitals in Hong Kong.
The logistics business has boomed during the coronavirus pandemic, with lockdowns and hybrid working arrangements preventing populations from going out to shop. In Hong Kong, for example, online sales are projected to reach US$7.9 billion this year, from US$7 billion last year, according to market research firm Euromonitor International.
The explosion in online retail was reflected in Kerry Logistics' latest annual earnings report, which showed that profits surged 174 per cent to HK$7.94 billion (US$1.01 billion) last year.
With a real estate footprint of 69 million sq ft, Lau said the company aims to become a major player in the logistics industry across the globe.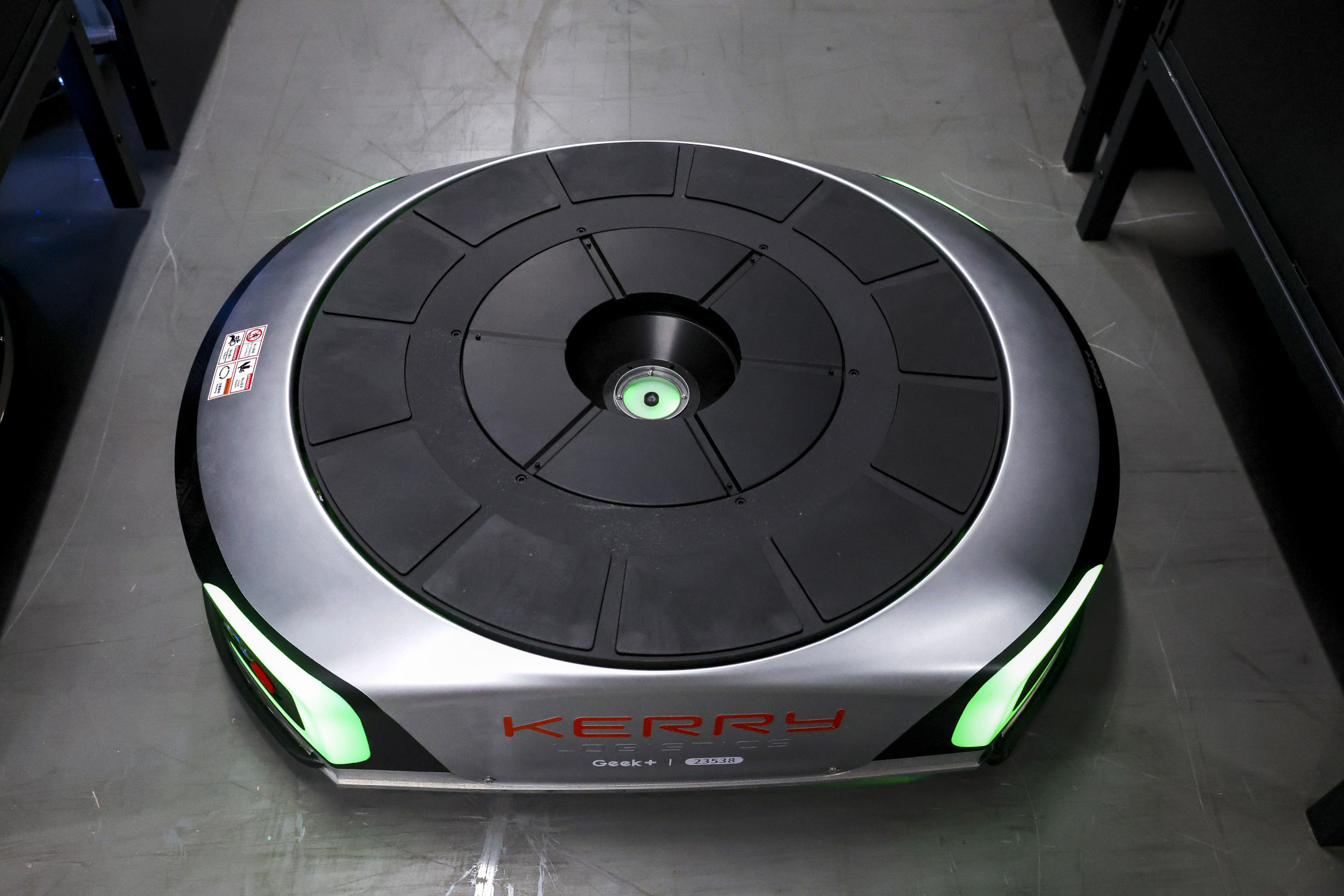 It has pursued automation and invested in robots called "Koolbotic" and "Koolbutlers", which support warehouse staff in fulfilling same-day orders, replenishment and operating in freezing temperatures, among other things.
Hong Kong is, despite its sufficient infrastructure and low-tax environment, proving to be a challenging environment for the sector because of its high real estate costs and tight supply, Lau said.
The tight supply of suitable property for warehouses and cold chain storage in the city is likely to push rents for the industrial segment up by as much as 10 per cent in 2023, as Hong Kong further eases Covid-19 curbs, said Reeves Yan, executive director and head of capital markets at CBRE Hong Kong.
"With the easing of curbs in Hong Kong, we believe logistics and data centres will still be a priority investment sector, given more economic activities and [the anticipated rise in] cross-border logistics transport," Yan said.
The use of robots means that Kerry Logistics is also likely to require bigger space for its warehouses and facilities, according to JLL Hong Kong.
"The warehouses need to provide sufficient passageways, or even more spacious environments, for the robots or other machines that handle product retrieval and storage. [This will] not downsize the requirement of
automation
warehouses," said Ricky Lau, head of logistics and industrial at the property consultancy.