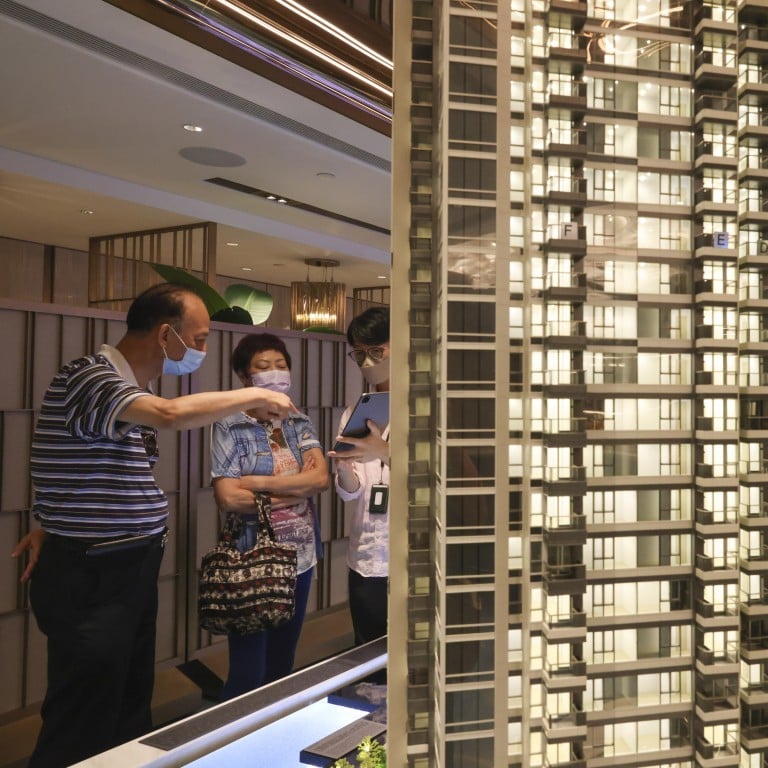 Centaline says Hong Kong property sales to plummet to 27-year low this year, as Covid-19 curbs, higher interest rates bite
If Centaline forecast holds, 2022 will record the lowest annual property transactions tally since 1996
Sales volumes likely to decline by 15 per cent, but last year was a record year, Habitat Property's Victoria Allan says
Property transactions in Hong Kong are expected to fall to historic lows this year, according to Centaline Property Agency, with the first half of the year affected by Covid-19 lockdowns and the second half hit by rising interest rates.
Property sales are likely to hit 65,000 this year, Centaline said. If the forecast holds, it will be the lowest annual property transactions tally since 1996, according to government records. The previous record low, of 70,503 registrations, was reported in 2013.
"In the first nine months of the year, there were 47,886 total sales of residential, parking, industrial and commercial properties with a total value of HK$465.9 billion [US$59.4 billion]," said Wong Leung-sing, senior associate director of research at Centaline. "The number of transactions [for the whole of 2022] will be lower by 36.6 per cent, while the value will decline by 34 per cent, compared to 2021."
The city imposed its most stringent
social-distancing measures
since the coronavirus pandemic began early 2020, at the start of the year. The lockdown effectively ground the market to a halt, with very few sales events being organised for new launches.
Moreover, Hong Kong has been raising rates since March in lockstep with the US Federal Reserve. The Hong Kong Monetary Authority has now raised its base
interest rate
five times this year to 3.5 per cent, a 14-year high. Commercial banks such as HSBC and Bank of China (Hong Kong) raised their prime rates last month to a four-year high, making it costlier to fund big-ticket purchases such as housing.
A total of 8,968 new residential units worth about HK$98.9 billion were sold in the first nine months of the year, Centaline said. This tally is 30.1 per cent lower compared with the same period in 2021 while the total value is 44.9 per cent lower.
The sales of new homes for the whole of 2022 are likely to reach about 12,000, a nine-year low after the 9,753 units sold in 2013.
Sales in the secondary market stood at 25,383 units, worth about HK$226.3 billion in the January to September period, Centaline said, with volume down by 40.1 per cent and value by 41.3 per cent, when compared with last year.
The sales of lived-in homes this year are expected to fall to 34,000 units, potentially a 27-year low, Centaline said. The previous historic low was recorded in 2016, when 34,657 lived-in homes changed hands.
In August, the prices of lived-in units fell by 2.6 per cent on average to their lowest level in three-and-a-half years, government data shows.
The sales of homes this year are likely to fall by 30 per cent to 50,000 to 53,000 units, said Martin Wong, director and head of research and consultancy for Greater China at Knight Frank.
"In the first six months of the year, during the fifth wave of the Covid-19 infections here in Hong Kong, the market was really quiet," said
Victoria Allan
, founder and managing director of Habitat Property. "Sales volumes are likely to decline by 15 per cent this year, but last year was a record year for us."
The second half is likely to be worse than the first six-month period, as homebuyers grapple with higher interest rates, Allan added.