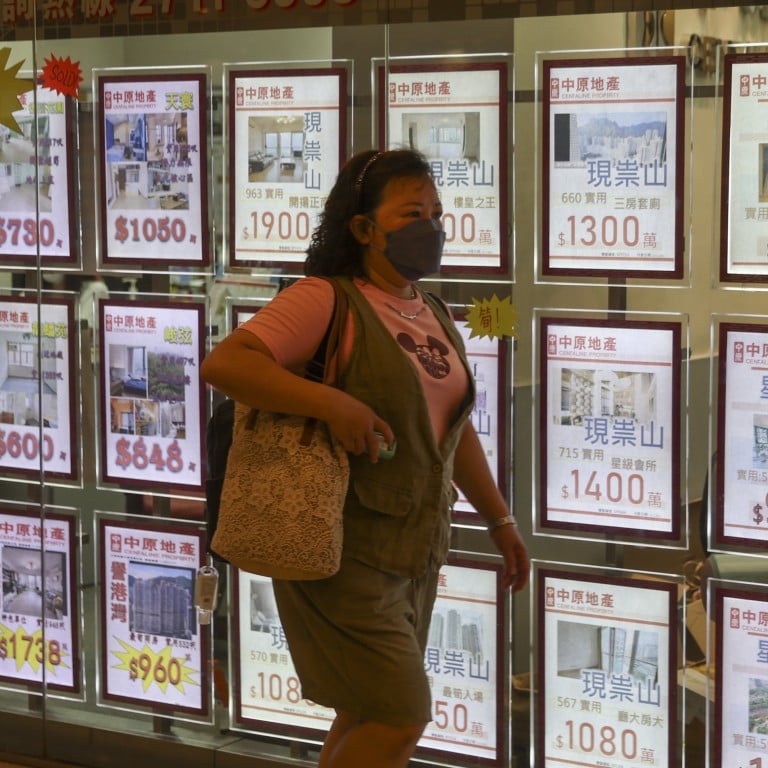 Hong Kong home prices could nosedive 30 per cent through 2023 as interest rates repel buyers, Goldman Sachs forecasts
The American investment bank issues a pessimistic revision of an earlier forecast that predicted a 20 per cent decline
High mortgage rates will continue to reduce affordability and keep investors away without better economic conditions or more policy support, the bank says
Hong Kong home prices are set to plummet by as much as 30 per cent by the end of 2023, as sharply increasing interest rates continue to make homes less affordable and repel investors from the market, according to Goldman Sachs.
The American investment bank, after revising its forecast downwards on Tuesday, now expects prices to fall by 15 per cent in both 2022 and 2023, compared with year-end 2021 levels, followed by no change in 2024. It had earlier predicted that prices would fall by a total of 20 per cent through 2024.
"This view change is due to a faster-than-expected rise in and higher medium-term level of Hibor, and hence mortgage rates," the bank said in a report, referring to the Hong Kong interbank offered rate. "This would continue to pressure affordability, [and] keep investors away from the market unless macro or policy becomes more supportive."
Hibor is the interest rate banks charge each other for borrowing money. The one-month Hibor has soared to over 2.5 per cent – the highest level in more than 2.5 years.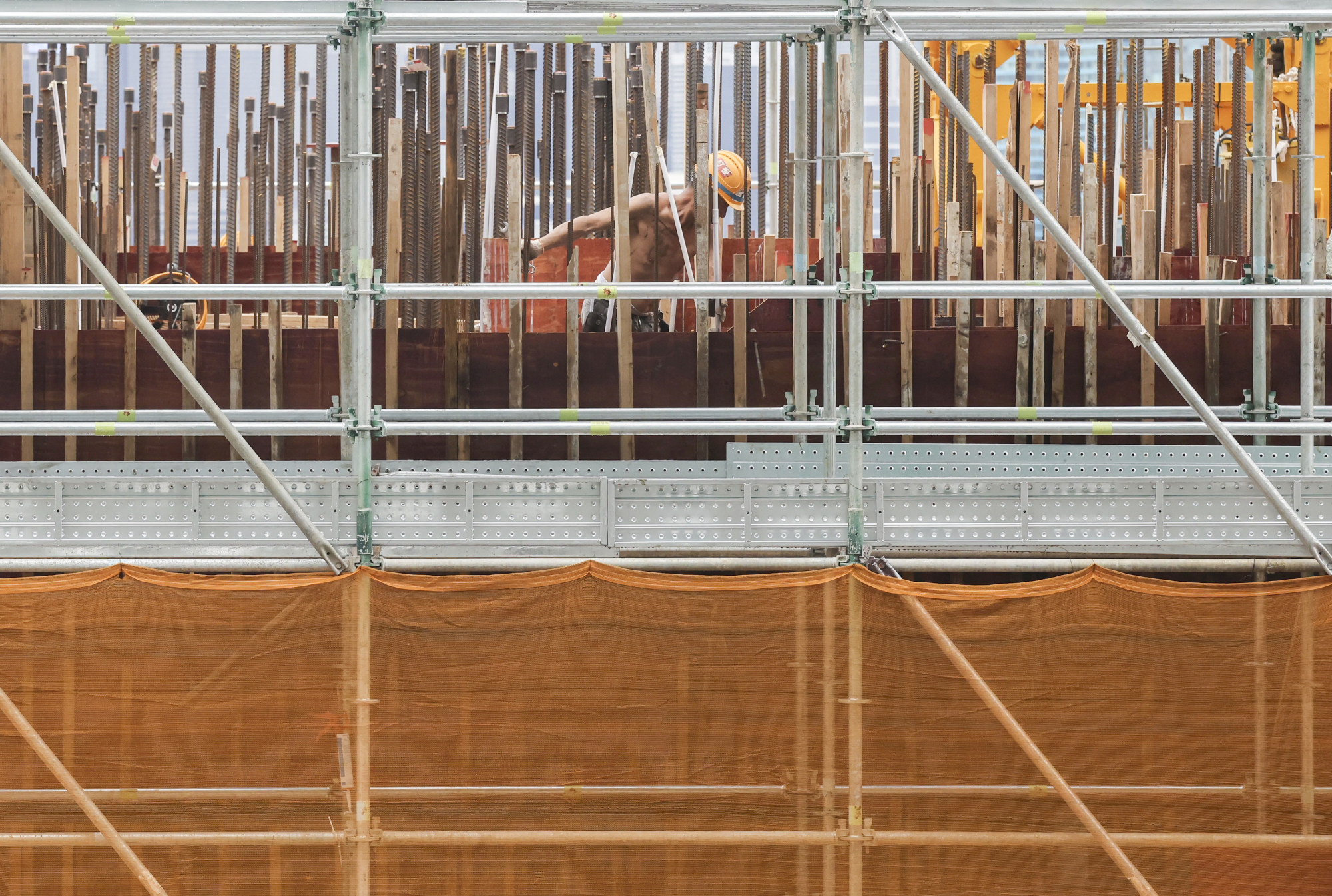 The Hong Kong Monetary Authority (HKMA) has lifted its base interest rate five times this year to 3.5 per cent, a 14-year high, in lockstep with the US Federal Reserve. Commercial banks including HSBC and Bank of China (Hong Kong)
raised their prime rates to a four-year high
.
The HKMA also asked banks to lower the threshold on interest-rate stress testing for mortgage lending.
Goldman Sachs noted that home prices have dropped by about 8 per cent year-to-date due to the rapid rise in the one-month Hibor and the recent prime rate hike, which came on September 22.
"With another 150 basis points of Federal [Reserve] rate hikes expected by the first quarter of 2023, we expect further downside risks to the residential property market, which could mean continued price falls and low transaction activity," the report said. "We believe a 30 per cent price correction is more likely."
Other factors include a supply of properties that is gradually rising with higher plot ratios for farmland and the release of more public supply. Meanwhile, the city's border with mainland China is largely closed and an emigration wave has led to the biggest decline in the number of households in Hong Kong in 25 years, according to the report.
This supply-demand dynamic would not be threatening, in and of itself, for residential property prices, but comes at the same time rates are rising and household incomes remain stagnant, exaggerating the pressure on prices, the report said.
Meanwhile, the total number of property transactions, including residential, commercial and industrial properties as well as parking spaces, fell 7.7 per cent month over month and 34.7 per cent year over year in September, recording a six-month low of 4,835, according to data from the Land Registry.
Transaction value hit a 32-month-low of HK$34.8 billion (US$4.4 billion), down 62 per cent from August and 48 per cent from September 2021.
A lack of macroeconomic and policy catalysts has kept investors on the sidelines, with the next key event being Hong Kong Chief Executive John Lee Ka-chiu's policy address on October 19, the Goldman Sachs report said.