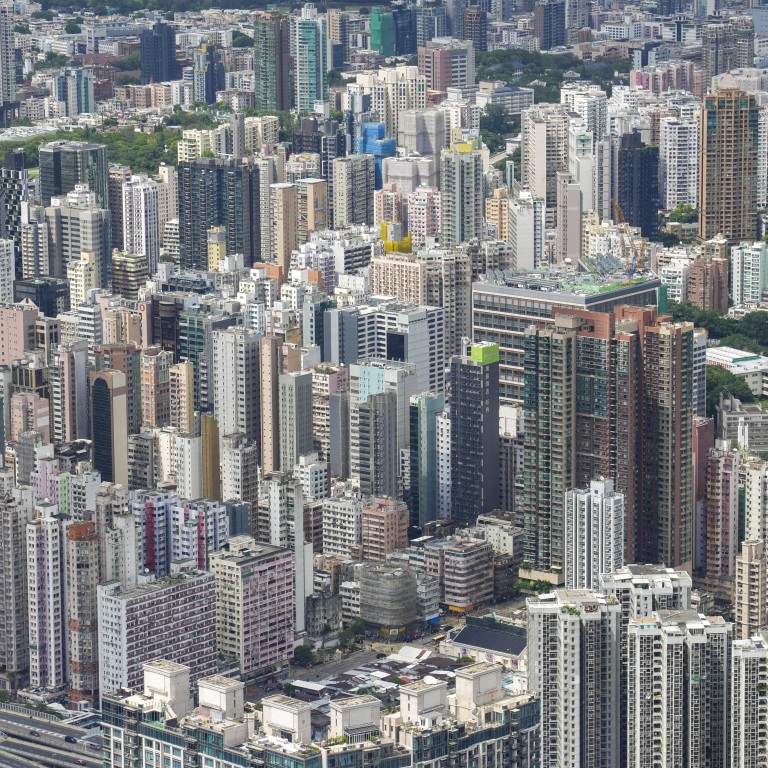 Explainer

|
Hong Kong's housing market cooling measures: What are they? Have they done their job? And should they be relaxed?
The government and the monetary authority have introduced a variety of duties and rules to cool the city's hot property market since 2010
With the market now in a slump, developers and agents would like to see these measures relaxed
Since the Hong Kong government began introducing cooling measures for the property market in 2010, annual
home sales
have generally declined. But this year at least one analyst believes that the number of transactions will fall to a 32-year low, raising questions about whether an already cooling market needs more cooling.
Between 2007 and 2010, annual sales of new homes, lived-in homes and public housing units numbered between 97,678 and 137,721, according to official government data. Between 2011 and 2021, sales numbered between 52,811 and 86,049.
Between those two time periods, the government introduced a series of new stamp duties – taxes on residential property transactions. In addition the Hong Kong Monetary Authority (HKMA), the city's de facto central bank, has imposed rules on home loans that act to cool the market.
So far this year, overall
property transactions
, including residential and non-residential property, stand at 39,409. Buggle Lau, chief analyst at Midland Realty, estimates that for the rest of the year only about 25,000 units are likely to be sold, bringing the annual tally of property sales to a 32-year low.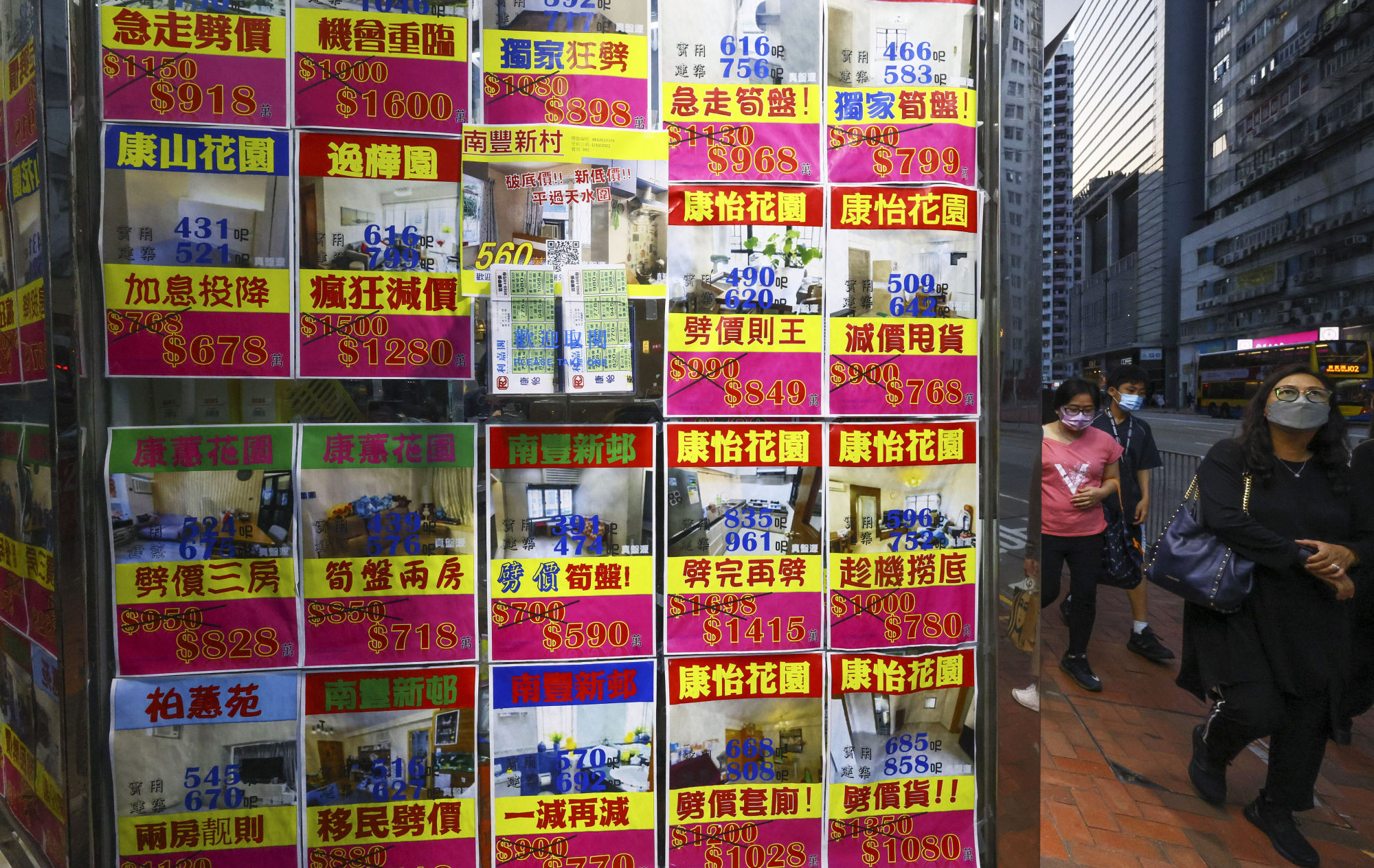 Many factors besides the cooling measures play a role in the current market slump, including the pandemic and its associated quarantine measures, rising interest rates, a stock-market in bear territory and recession fears.
Nonetheless, an association representing property developers is
calling on the government to relax the cooling measures
. The association warns that slumping prices threaten to push many homeowners into negative equity – where their loan amounts are higher than their home values.
What stamp duties has the government implemented to cool property prices?
Special Stamp Duty (SSD): Introduced in November 2010, this tax is applicable to any residential property that is resold within 36 months, and the less time an owner holds a property, the higher the applicable rate. The SSD initially was between 5 and 15 per cent, but this was raised to between 10 and 20 per cent in 2012.
Buyer Stamp Duty (BSD): Rolled out in October 2012, the BSD aims to suppress demand from people who are not Hong Kong permanent residents. It charges such buyers a flat rate of 15 per cent on the value of the property.
Double Stamp Duty (DSD): This tax, introduced in 2013, doubles the ad valorem (according to value) stamp duty tax for a buyer who is not a first-time buyer or who already holds a residential property in Hong Kong.
Higher ad valorem rate: In November 2016, the government raised the ad valorem rate to a flat 15 per cent for all buyers except Hong Kong permanent residents who are first-time buyers or do not already own a residential property in Hong Kong. The rate was between 4.25 and 8.5 per cent previously.
What do the terms 'loan-to value ratio' (LTV), 'debt-servicing ratio' (DSR) and 'stress test' mean?
The HKMA has launched several measures to cool home prices.
In 2020 HKMA capped the allowed LTV ratio – the ratio of the amount being borrowed to the value of the property concerned – at between 30 and 60 per cent, down from between 60 and 70 per cent previously.
The regulator also requires banks to assess an applicants' DSR, which indicates how much stress paying the mortgage will impose on an applicant's finances. The DSR is simply the ratio of the monthly mortgage repayment amount to the monthly income of the borrower. The DSR was capped at between 30 and 60 per cent in 2010, down from between 50 and 60 per cent previously.
Banks are also required to perform a stress test to estimate an applicant's ability to pay the mortgage in case of interest-rate increases.
On September 23, the HKMA asked banks to
reduce the stress test requirement
from a simulated hike of 300 basis points to an increase of 200 basis points, effectively making the test easier to pass.
Hong Kong's base interest rate has been raised five times this year to 3.5 per cent,
a 14-year high
, in lockstep with increases by the US Federal Reserve. Commercial banks including HSBC, Standard Chartered Bank and Bank of China (Hong Kong)
raised their prime rates late last month
to a four-year high.
Have the cooling measures actually reduced residential sales?
Residential sales transactions between 2011 and 2021 were 37 per cent lower than they were between 2002 and 2010, said Nelson Wong, executive director of research at JLL in Hong Kong.
The myriad of cooling measures, most notably the punitive stamp duties on property transactions, have largely eliminated the market participation of non-residents, investors and owners of multiple homes, he said.
Have the cooling measures reduced home prices?
"Over the years, all these measures cooled down the number of transactions, but not the price," Midland Realty's Lau said.
Prices of lived-in homes in Hong Kong increased by 160 per cent from 2010 to 2021, according to a government index tracking the segment.
Families living in the city need to save up for an average of 23.2 years, without spending a single dollar on anything else, to afford a home in the city, according to the 2022 Demographia International Housing report.
Are Hong Kong homeowners likely to face negative equity if cooling measures remain?
Hong Kong saw 55 cases of residential mortgage loans in negative equity in the three months ended June 30, according to HKMA data, down from 104 in the three months ended March 31.
The number of negative-equity cases is on the brink of spiking as home prices have fallen almost 10 per cent, according to JLL's Wong.
Recent borrowers with LTV of 90 per cent – a high LTV available only to first-time buyers through the HKMA's mortgage insurance programme – are at risk of falling into the negative equity camp if prices continue to trend lower. A spike in negative equity cases in 2016 – when prices fell more than 10 per cent from a peak – represents a relevant reference for what might lie ahead.