HKEX
Get more with myNEWS
A personalised news feed of stories that matter to you
Learn more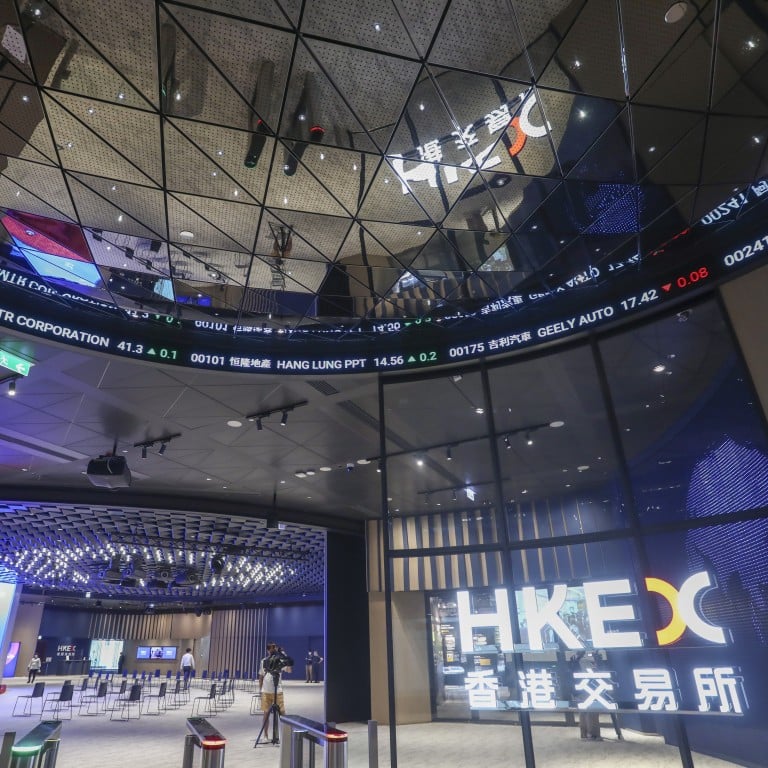 HKEX pins hopes on reforms to boost listings after reporting 30 per cent decline in third-quarter profit
HKEX earnings fell 30 per cent to HK$2.26 billion (US$287.9 million) for the three months to September 30 from a year earlier, in line with market estimates
Inclusion of Hong Kong-listed international companies into the stock connect scheme is an important milestone for city, CEO Aguzin said
Hong Kong Exchanges and Clearing, the city's stock market operator, is optimistic that a spate of ongoing reforms will attract more overseas and tech firms to list in the city after it posted a 30 per cent fall in third-quarter profit, according to its chief executive Nicolas Aguzin.
The HKEX has proposed to create a new listing regime to allow pre-revenue or pre-profit big tech companies to list in Hong Kong next year, according to a consultation paper issued on Wednesday. The consultation, which will collect views for two months, will attract more tech companies to list here, he said.
In addition, the bourse is looking to set up offices in New York and Europe to attract international listings. Last month, the China Securities Regulatory Commission (CSRC) said that international firms listed in Hong Kong could be added to the Stock Connect schemes. Further details and the actual list are yet to be announced.
"The inclusion of Hong Kong-listed international companies in the stock connect schemes is an important milestone for Hong Kong," Aguzin said in a post-earnings briefing on Wednesday.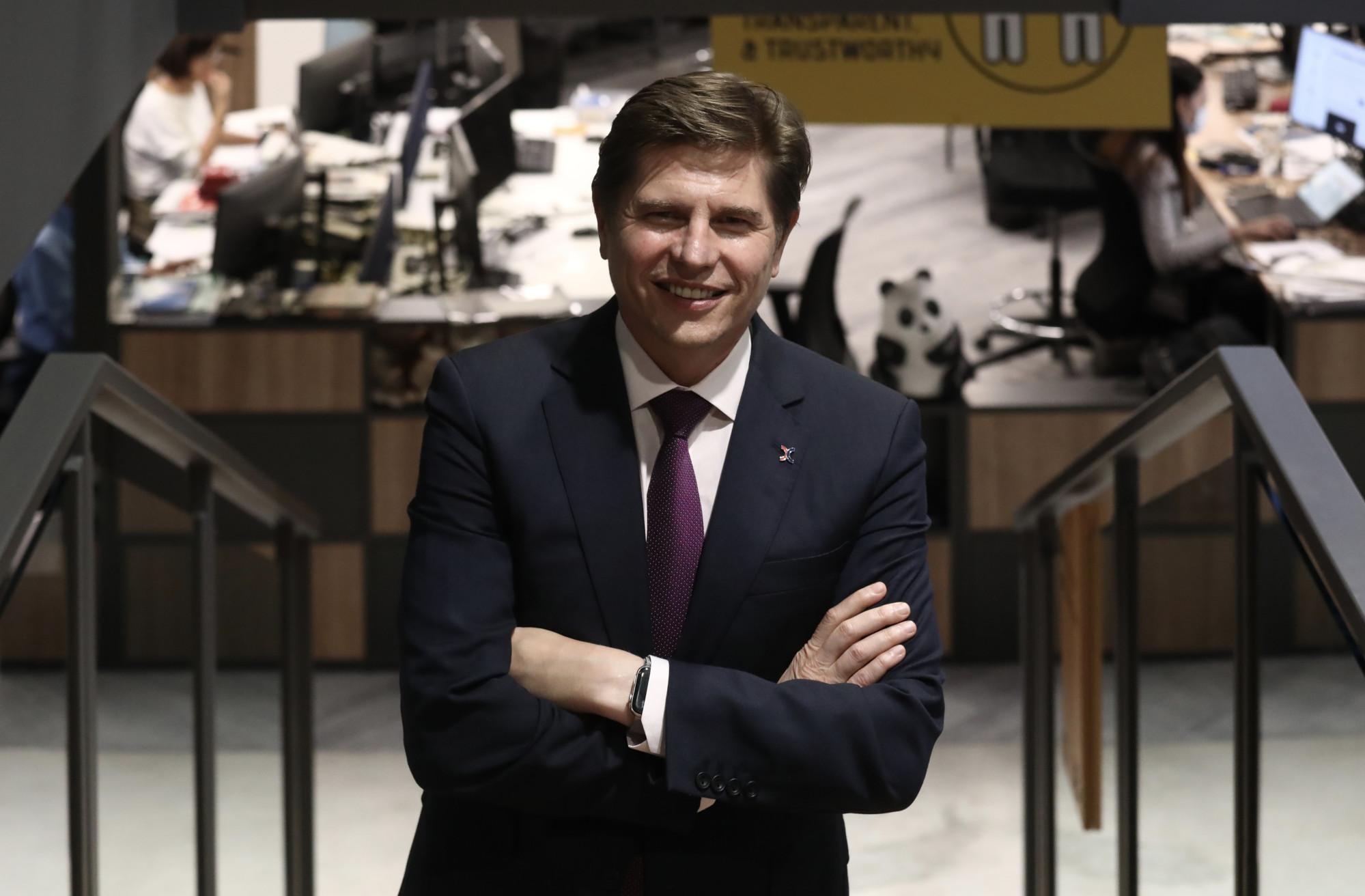 Aguzin was optimistic about the HKEX's outlook after the bourse operator reported a slump in earnings on the back of shrinking income from trading, IPOs and investments, extending a series of weaker results to a sixth straight quarter.
Earnings fell 30 per cent to HK$2.26 billion (US$287.9 million) for the three months to September 30 from a year earlier. The outcome was in line with a market consensus of HK$2.23 billion among analysts tracked by Bloomberg.
The operator of Asia's third-largest stock market and owner of the London Metal Exchange said core business revenue during the third quarter declined 17 per cent to HK$4.32 billion from a year earlier.
The latest report card reflects dwindling transactions across HKEX's securities products as cracks in investor confidence in Chinese stocks widened, following a clampdown in the technology and property sectors. Stringent Covid-19 curbs also impinged on businesses in mainland China and Hong Kong, hurting corporate earnings.
The Hang Seng Index plunged 21 per cent in the third quarter, the worst since the same three months in 2011. The average daily trading turnover of the stock market during the third quarter shrank by 41 per cent year on year to HK$97.6 billion.
HKEX's shares closed 2 per cent lower at HK$252.8 on Wednesday. It had declined 43 per cent this year through Tuesday, erasing US$32 billion of its market value.
Aguzin, who took the helm 17 months ago, said signs of recovery are present in the IPO markets.
"Our numbers are down on record comparables, and we continue to see softness in our cash market," he said. "However, there are early signs of renewed momentum in the IPO market, a buoyant derivatives market and continued strength in both Stock Connect and Bond Connect."
"We are positioned well for when market sentiment recovers," he said. "Looking forward we will continue to invest in talent and technology … as we remain fully focused on our vision to build the Marketplace of the Future."
HKEX has now recorded a decline in profitability since the second quarter of 2021, according to filings.
The amount of funds raised by new IPOs dropped by more than 90 per cent in the first six months this year, before perking up in the third quarter. Some 24 IPOs generated US$6.47 billion of proceeds in the three months to September 30, almost three times the amount in the preceding six months.
For the first nine months of this year, HKEX's net profit dropped 28 per cent to HK$7.1 billion, from HK$9.86 billion a year earlier. This is the lowest in the first nine months since the exchange recorded HK$5.5 billion of profit in the comparable period in 2017.
Average daily turnover on the stock market shrank 31 per cent year on year to HK$124.1 billion during the first nine months, cutting trading fees by 32 per cent. Global funds traded 101.3 billion yuan (US$138.43 million) of Chinese stocks per day through the Stock Connect scheme, an 18 per cent drop for the period. Mainland Chinese investors traded 37 per cent less stocks in Hong Kong at HK$29.1 billion per day.
However, derivatives trading rose 26 per cent in the first nine months this year to 672,000 contracts a day, while northbound bond transactions also rose 23 per cent to 32.1 billion yuan per day, HKEX reported.
HKEX booked a HK$424 million net investment loss in its portfolio of global stock and bond investments in the first nine months, compared with a gain of HK$460 million a year earlier.
The outlook for HKEX is positive, said Kenny Ng Lai-yin, a strategist at Everbright Securities International.
"The stock market is currently trading at the lowest level in more than 11 years," he said. "This provides opportunities for investors to invest in the market at a low price. Hence the market turnover should be able to improve."