HKEX
Get more with myNEWS
A personalised news feed of stories that matter to you
Learn more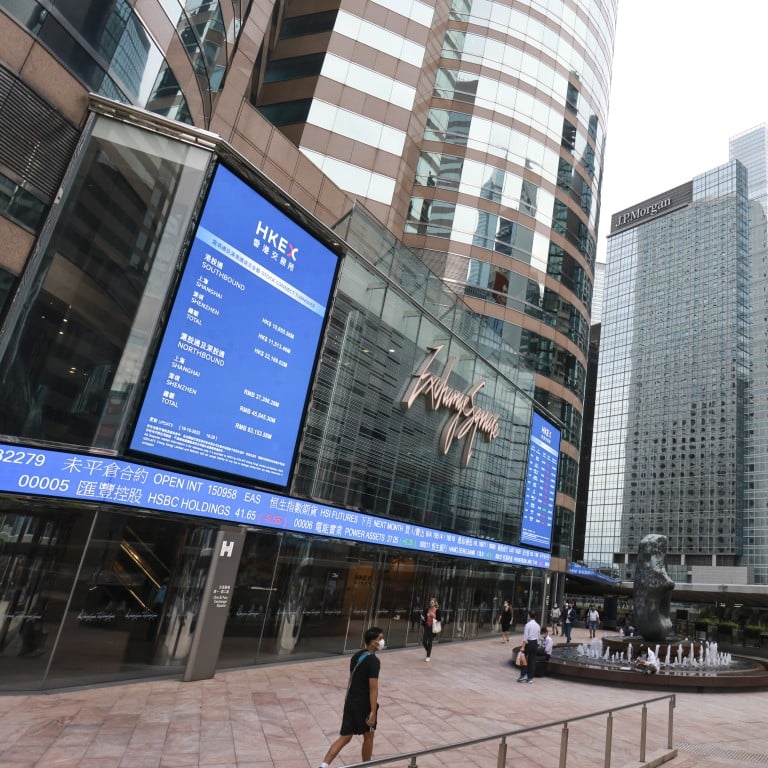 Hong Kong to allow 5 types of Big Tech firms to list as HKEX pushes ahead with latest reform to become tech fundraising hub
Pre-revenue Big Tech companies that have a valuation of at least HK$15 billion (US$1.9 billion) can apply to list
Cloud, semiconductor, autonomous vehicles, new energy and new food technology firms qualify to raise funds
Hong Kong plans to allow five types of pre-revenue Big Tech companies to raise funds from next year, according to a proposal unveiled by the bourse operator on Wednesday.
Hong Kong Chief Executive John Lee Ka-chiu highlighted in his first policy address the biggest reform in four years to promote the city as a listing hub to fend off competition from
Singapore
.
Confirming a South China Morning Post
report
last week, Hong Kong Exchanges and Clearing (HKEX) will create new listing regulations for pre-revenue Big Tech companies that have a valuation of at least HK$15 billion (US$1.9 billion) to raise capital.
The valuation could be cut to HK$8 billion if the companies have earned at least HK$250 million in revenue in the last financial year leading to the listing, the HKEX said in a consultation paper that will collect views over the next two months before implementation next year.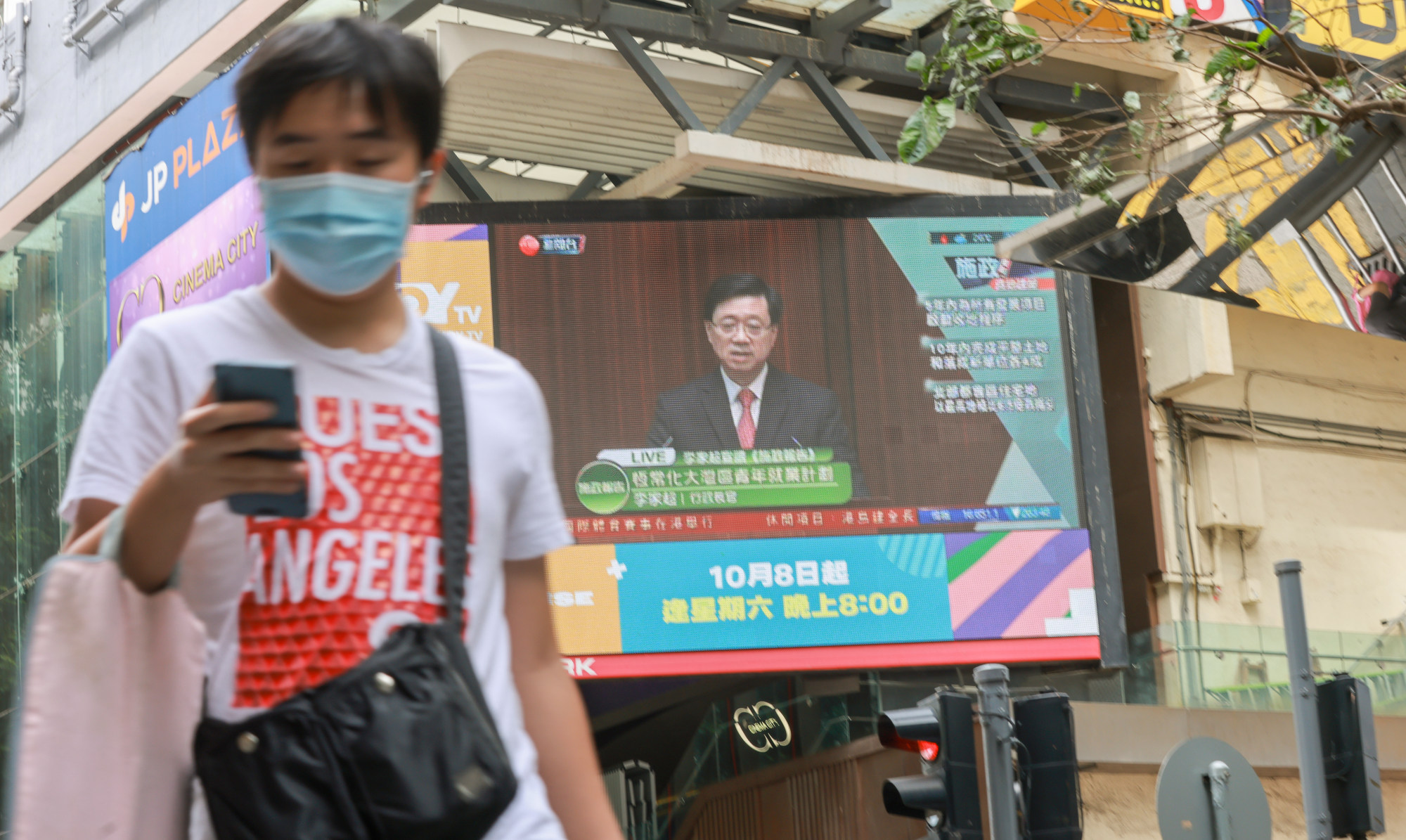 The exchange will consider five types of Big Tech firms – specialist technology companies – that qualify under the new requirements. These include companies in hi-tech sectors such as cloud computing and artificial intelligence, as well as those in the advanced hardware sector covering electric and autonomous vehicles, semiconductors and metaverse.
Companies in new materials, new energy and new food and agriculture technologies are the others.
"We have taken into account the unique features of these specialist technology companies," said Bonnie Chan, head of listing of HKEX, noting that they have relatively higher risks compared with other listing applicants, as they are in the relatively early stages of technological development.
The exchange will allow retail investors to trade in these companies and also allow institutional investors to have a bigger say in determining the pricing during the initial public offering process.
It also set a higher minimum public float for these companies of at least HK$600 million, compared with HK$125 million for normal companies and HK$375 million for pre-revenue biotech firms.
"We believe our proposed rules strike the right balance between upholding market quality and creating a commercially viable chapter that meets the fundraising needs of the leading companies of tomorrow," Chan said.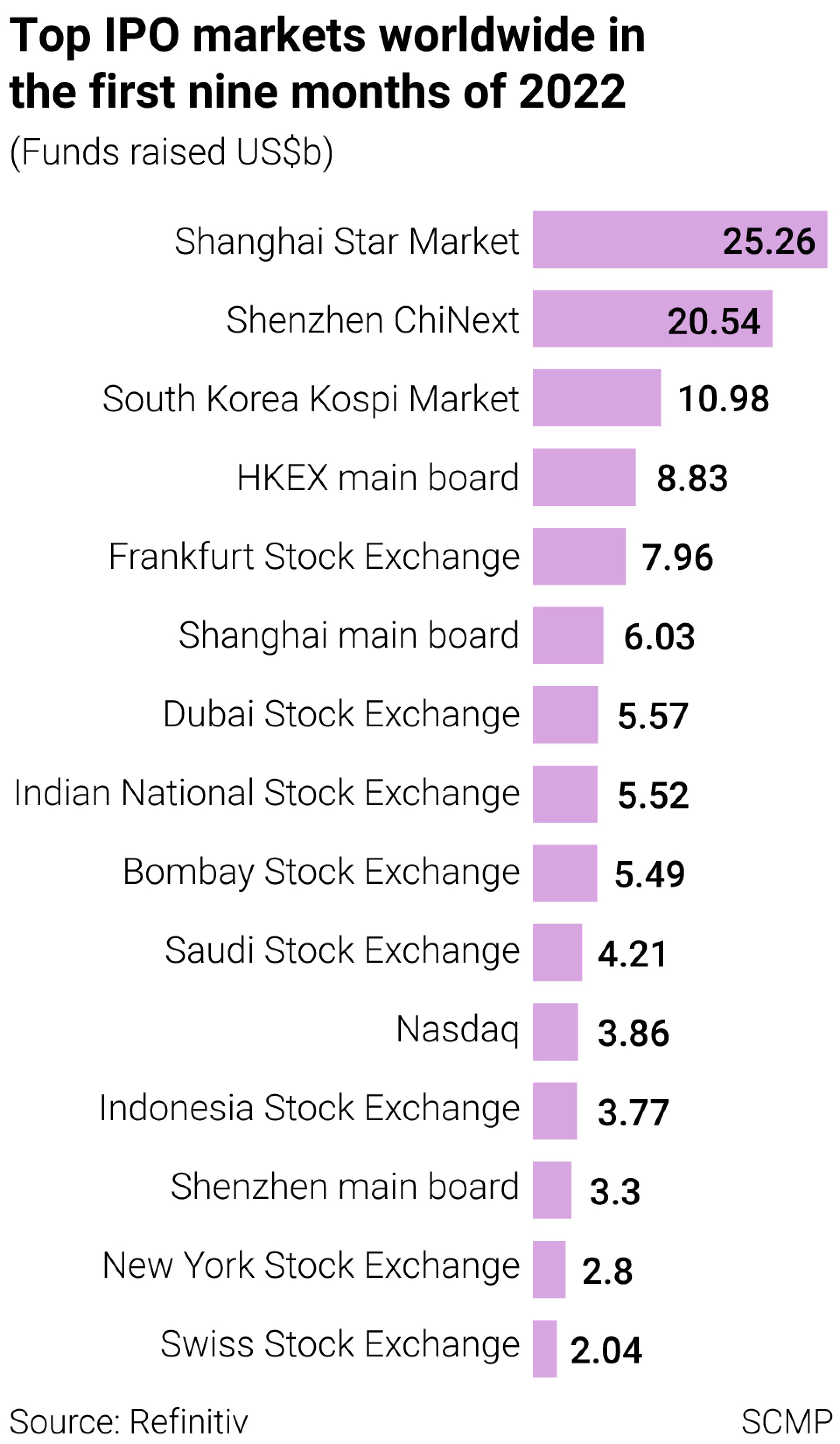 A normal IPO applicant needs a minimum valuation of HK$500 million, with at least HK$80 million in combined profit from the last three years preceding the listing. Unprofitable applicants need at least HK$4 billion in valuation, with at least HK$500 million in annual revenue to qualify.
This is the largest listing reform in four years since the HKEX allowed companies with multiple voting rights or pre-revenue biotechnology firms to list since April 2018.
The Chamber of Hong Kong Listed Companies welcomed the listing regime for Big Tech firms.
"The chamber has been advocating opening up Hong Kong's stock market to pre-profit fast growing tech companies, many of them will be from the mainland," said Mike Wong, the chamber's CEO.
"It will generate mutual benefits for both sides, with Hong Kong supplying capital to fuel the growth of the mainland tech sector while at the same time benefiting from the potential technology."
Virginia Lee, partner at the legal firm Clifford Chance, said this was a game-changing initiative.
"This initiative will encourage more innovative and new economy companies to pursue a listing in Hong Kong and increase the accessibility of the Hong Kong market," she said.