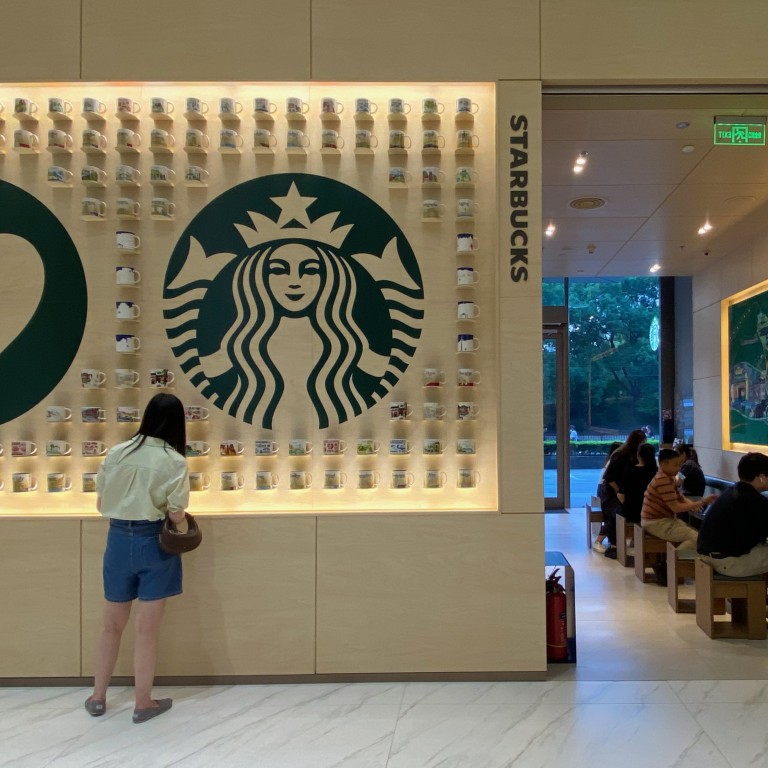 Starbucks gave China a taste for coffee, now must brew growth in pandemic-altered market where rivals smell opportunity
The Seattle-based giant opened its 6,000th China store in September, but now faces new venture-backed domestic entrants and international foes
The pandemic favoured takeaway service and smaller stores, changing the market's competitive dynamics
Shrew Chi had her first taste of coffee, or more precisely, instant coffee granules, 20 years ago in middle school. She was instantly hooked by the bitter flavour, although her classmates thought it tasted worse than unpalatable Chinese medicine.
Growing up in the tea culture of the Wuyi Mountains, known as the origin of Lapsang Souchong tea, the now 36-year-old opened one of the first independent cafes in Pingyao, a tourism city in China's Shanxi province, in 2013. As the proprietor of Shrew Cafe, she has watched a nation of tea drinkers pick up a coffee-drinking habit over the last decade.
Many of her customers first tried coffee at
Starbucks
when they visited big cities, and now they want their caffeine fix. "It'd usually be their first time in a small coffee shop like us after their visits to Starbucks," she said.
The Seattle chain has driven coffee culture in China since its arrival in 1999, setting the industry benchmark for pricing and products, professionals say.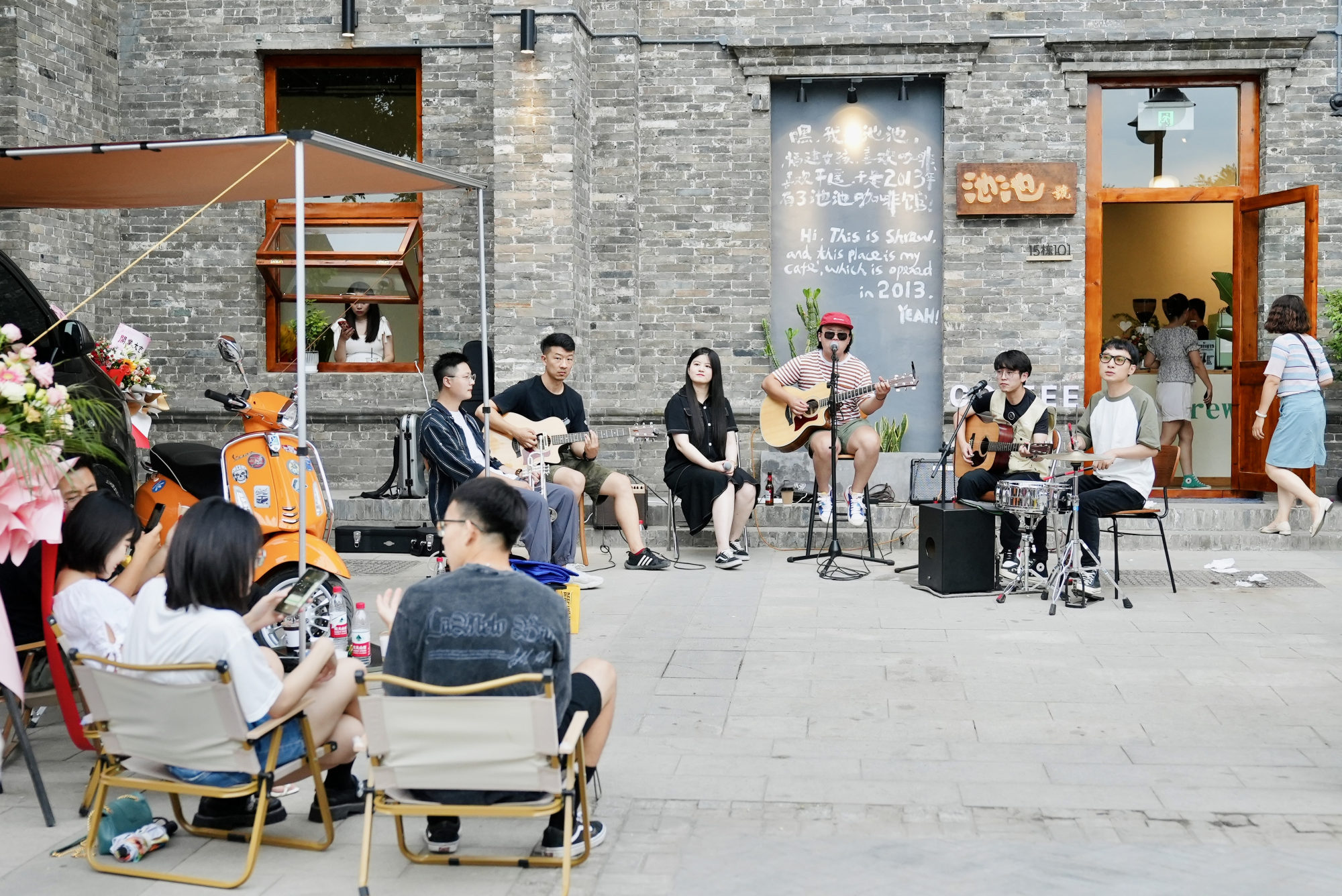 After two decades, the global giant now faces ferocious competition from home and abroad, while Covid-19 remains a prominent market uncertainty in the world's second-largest economy.
Venture capital-backed domestic brands including Manner Coffee, SeeSaw and M Stand recorded meteoric rises in the years before Covid-19. And international players including Canada's Tim Hortons, Italy's Lavazza and Blue Bottle from the US entered the market in 2019, 2020 and 2022, respectively.
Plus, the likes of fast-food chains and convenience stores "provide high accessibility of coffee" given their large networks of locations, said Bernie Gao, a China-based food and drink analyst with market research firm Mintel.
China's on-premise coffee industry is set to triple to 189 billion yuan (US$26.3 billion) by 2027, according to Mintel.
Starbucks opened store number 6,000 in China in September. It accounts for 4.4 per cent of the coffee outlets in China, behind the 8,500 stores of KFC's K-coffee, which accounts for 6.2 per cent of the outlets. Convenience stores Lawson and Family Mart's Par Cafe are also among the top five.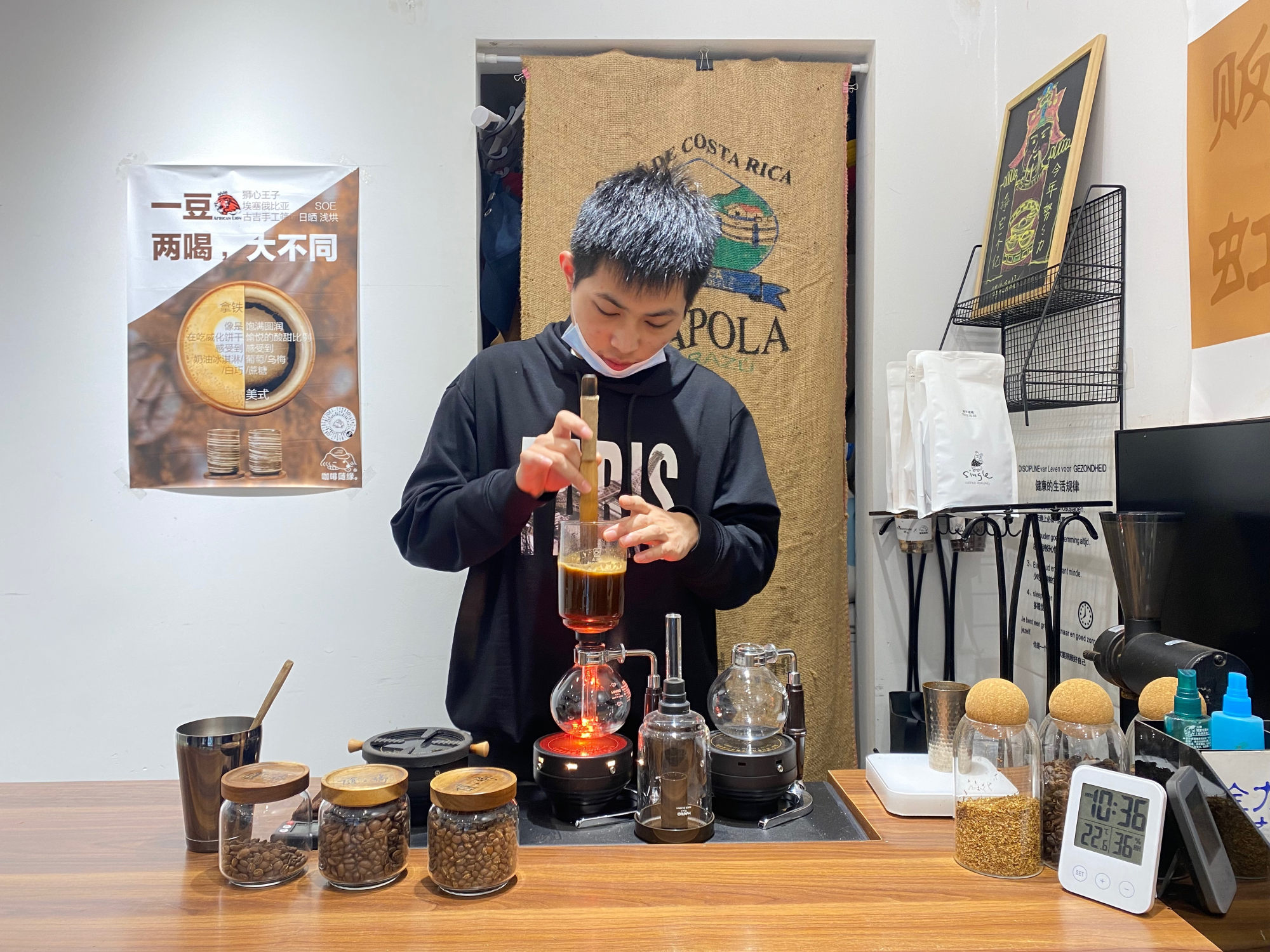 While the competitors grow rapidly in size and ambition in China, some investors think the market has passed its prime, largely because of the toll Covid-19 has taken on physical retail across the world. Having previously bet on Starbucks' China growth, billionaire investor Bill Ackman disposed of his company's 1.1 per cent holding in February 2020, as the returns had become "
more modest
", according to a Pershing Square Capital investor presentation at the time.
"Coffee consumption in China continues to grow, although it has lost some of the initial momentum it benefited from over 20 years," said Mario Zaccagnini, the director of retail with CBRE East China. "Lockdowns have had a negative impact on every retailer. Coffee shops are no different unless the business model relied mostly on takeaways and deliveries." The commercial real estate services and investment firm counts Starbucks and Tim Hortons as clients.
China's market uncertainties have made companies more nimble in sale channels and store sizes, experts say.
In 2019, Starbucks introduced an express retail store, Starbucks Now, which allows customers and delivery riders to pick up pre-ordered products. Earlier this year, the company
partnered with Meituan
to provide mobile-order and delivery service. It also still operates its own loyalty and ordering app.
Half of coffee drinkers ordered via third-party apps in the previous three months, according to Mintel's survey of 2,494 respondents.
In an increasingly saturated market, big brands may have a bargaining edge over independent competitors.
Ding Zhenwei, an owner who has five years of industry experience, is considering shutting Fate Coffee, his small street-side shop in Shanghai, due to a confluence of factors including Covid-19 restrictions, rent during lockdowns, high commissions charged by delivery platforms and his lack of social-media marketing skills.
His business got hit heavily during Shanghai's two-month lockdown earlier this year, and a fresh wave of Covid outbreaks this month has also kept his regulars away, he said.
"It's a vicious cycle to do delivery if you have enough sales," he said. For a 15-yuan Americano, he may make just one or two yuan after covering the delivery fee and giving one third of the revenue to platforms.
The terms of Starbucks' partnership with Meituan are not known.
"There may be more room for coffee to expand in lower-tier cities, where it is still an aspiring product," said Ding, who is mulling a move to Chengdu if he decides to continue in the food and beverage business next year.
Expanding to new cities is exactly what Starbucks is banking on for growth. The company said it plans to enter 70 new cities and open 3,000 more stores in China by 2025. By then, China will become the company's largest market by number of stores, overtaking the US, which had just under 9,000 directly-owned stores in 2021, the company said during an investors day last month.
China accounts for around 12.7 per cent of Starbucks' 2021 revenue of US$2.9 billion, while the US delivers more than 70 per cent, its annual report said.
Chi, the cafe owner, said she hopes that coffee culture and tea culture can flourish in parallel among young consumers. She is married to a professional in the tea industry and they enjoy both beverages.
When it comes to commercialisation, she takes inspiration from large coffee chains.
"From store management, training to communication with customers, there is so much that us small shops can learn from Starbucks," she said.