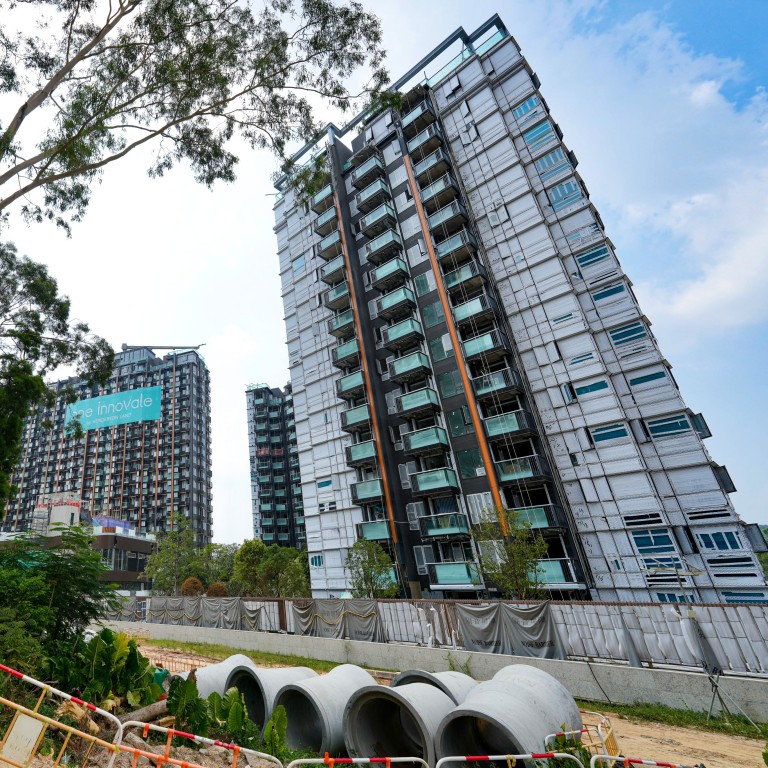 Henderson Land offers cheapest new flat seen in Hong Kong for over a year as property market continues to struggle
Henderson Land Development set the starting price for One Innovale-Cabanna in the Northern Metropolis, Fanling, at just HK$2.76 million
The Northern Metropolis Development is a priority project for the Hong Kong Government, aimed at providing more affordable housing
Hong Kong will see the cheapest new property launch since September 2021 at just HK$2.76 million (US$351,616), as developers fall over themselves to offer low-priced, small flats amid a prolonged downturn in home prices.
Henderson Land Development on Friday set the starting price for One Innovale-Cabanna in the Northern Metropolis, Fanling, New Territories at just HK$2.76 million for 186 sq ft of space.
"The new development has the lowest entry price after Artique in Sheung Shui in September last year at HK$2.43 million," said Louis Chan, Asia-Pacific ­vice-chairman and chief executive of the residential division at Centaline Property Agency. "It will be rather attractive to first-time buyers."
The Northern Metropolis Development is a priority project for the Hong Kong Government, aimed at providing more housing and transforming the city into a more liveable and affordable metropolis.
At these lower prices, buyers can access much older flats in the secondary market.
For HK$2.6 million, one can buy a 32-year-old public housing estate unit measuring 264 sq ft at Wah Ming Estate's Shun Ming House in Fanling, according to an online listing by Centaline. For HK$2.75 million, buyers can snap up a 54-year-old flat measuring 211 sq ft in Cheong Fai Mansion, western Kowloon.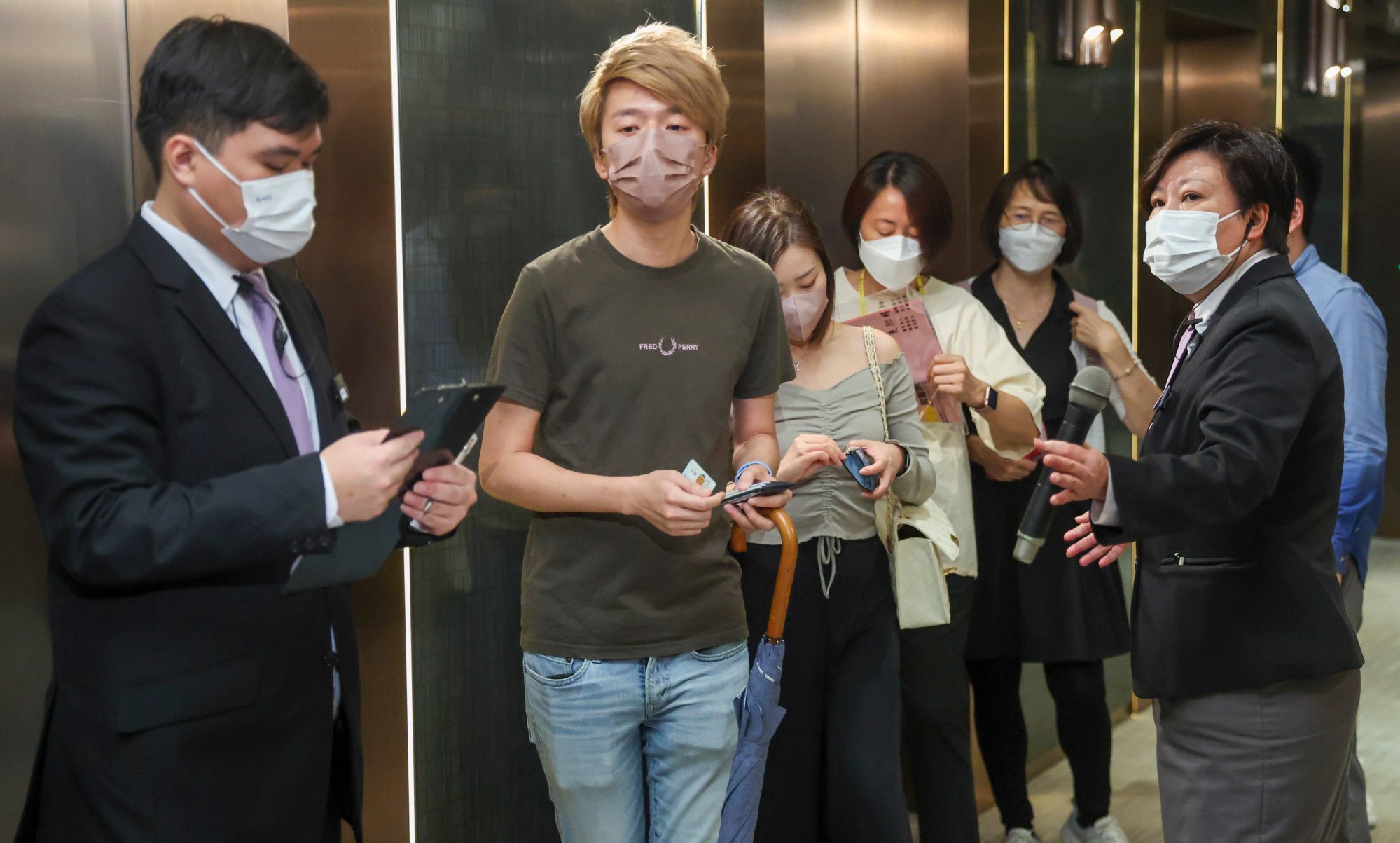 Henderson's move comes just three days after Sun Hung Kai Properties, Hong Kong's biggest developer by value, priced the first batch of 50 flats at its new Park Yoho Bologna project in Yuen Long at HK$13,088 per square foot after discounts.
The price is 26.9 per cent lower than the HK$17,898 per square foot for the second phase of its Grand Mayfair project launched in May, according to data from Centaline. Park Yoho Bologna's starting price is HK$3.91 million for a flat measuring 279 sq ft.
As Hong Kong's property market correction continues, Centaline estimated that its Centa-City Leading Index (CCL), a gauge of lived-in home prices, will slide a further 5.3 per cent to reach 160 points before the end of 2022.
The CCL plunged by 6.9 per cent in the past 14 weeks to 168.49, back to the level of February 2018, according to data released on Friday. Goldman Sachs expects home prices in Hong Kong to plummet by 30 per cent by the end of 2023, as sharply increasing interest rates continue pressure affordability and repel investors.
The city will likely suffer a prolonged downcycle, similar to what was seen between 1999 and 2003, due to interest rate hikes, a reversal in liquidity, weakening global and regional economies, and geopolitical concerns, said Joseph Tsang, chairman of JLL in Hong Kong in mid-October.
Cumulative house prices nosedived about 50 per cent between 1999 and 2003, or about 10 per cent a year, according to the real estate services firm.
"In the worst case scenario, home prices may sink by no less than 30 per cent in the coming two to three years, compared to the peak," said Tsang. "Home prices will not return to 2003 levels, because inflation and other factors far exceed levels seen back then."
Among 56 housing estates along major railway lines in the city tracked by Centaline, nearly 90 per cent of them saw prices per square foot down in the first three quarters, with four of them dropping by more than 20 per cent.
Park Towers in Tin Hau on Hong Kong Island saw the biggest average price decline at 26 per cent from December last year to HK$21,763 per sq ft in September.
The city saw 418 loss-making housing deals in the third quarter amid a stock market slump and increased emigration, according to Ricacorp Properties.
At the Ultima project in Ho Man Tin, one flat measuring 1,410 sq ft changed hands in September for HK$35 million, a loss of HK$8.28 million over the four years since it was previously sold, according to Centaline.
The number of foreclosed listings in the city also rose to a 13-year high of 209 in mid-October, approaching the level seen during the 2008 financial crisis, according to Centaline.