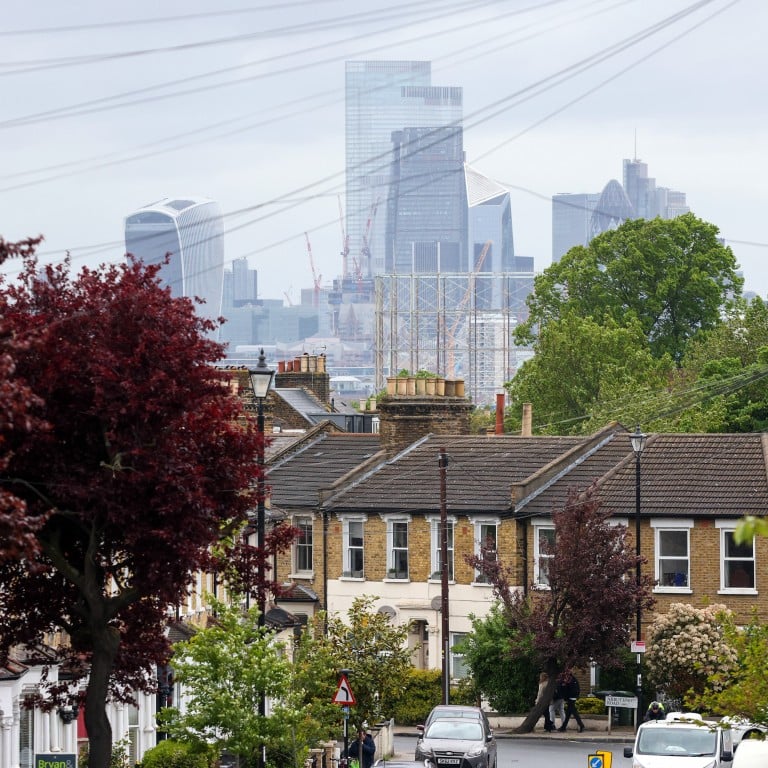 Weaker pound proves a draw for Hongkongers buying UK homes, though stricter energy saving requirements may drive up costs
UK-based developers are ramping up sales launches and marketing promotions in Hong Kong
A potential change in energy requirements for buildings could cost homebuyers more in the long run, law firm warns
UK-based developers are ramping up sales launches and marketing promotions in Hong Kong as the
weakened pound
makes British property more attractive.
But a law firm has warned that a potential change in energy requirements for buildings could cost homebuyers more in the long run.
Developers like Knight Dragon, chaired and majority-owned by Hong Kong billionaire Henry Cheng Kar-shun, and London Square have been actively marketing UK residential projects to
prospective buyers in Hong Kong
.
Since the start of the year, the pound has fallen by about a fifth against the US dollar. At one point last month, it hit
an all-time low
of 1.03 against the American currency.
"Hong Kong buyers are able to buy at a huge discount right now and developers have noticed," said Eli McGeever, a director at property research company One Global Labs. "There have been several new launches recently and developers are looking to take advantage of the currency play."
While
London home prices
have risen 8.5 per cent in the last 12 months, this has been more than offset by a weaker sterling for buyers paying in Hong Kong dollars.
The cost of buying a home in London is "now 9.4 per cent lower than this time a year ago", according to Marcus Dixson, director of UK residential research at JLL.
On Thursday, London Square opened a 2,770 square-foot office in One Exchange Square in Central, which will serve as its international headquarters and showroom for its residential projects in the British capital. The developer's sales campaigns, however, will be handled by a partner property agency in Hong Kong.
Hong Kong-based buyers
typically account for between 20 and 60 per cent of London Square's projects, according to Jo McDonagh, the developer's sales and marketing director.
"Hong Kong buyers are important to us," said McDonagh. "So this office was opened to sell properties and also to be able to show customers our product to help them make their choices."
Since April, 20 per cent of all sales and reservations at London Square have come from
Hong Kong buyers
, said Naomi Minegishi, head of international sales at the developer.
"I think [the weaker pound], it's definitely a factor," Minegishi said. "I wouldn't say it's the main reason. I think a lot of Hong Kong people look at London because they like London, they believe there's good education for their children."
London Square is presently marketing two projects in Hong Kong – London Square Nine Elms and London Square Croydon, where prices start from £599, 500 (US$675,133) and £325,000, respectively.
Last month,
Knight Dragon
launched 245 units in the first two buildings of The Greenwich Peninsula in London, where it is investing £8.4 billion in a 150-acre waterside district comprising flats, offices, hotels and other amenities.
So far 160, or 65 per cent, of the units have been taken by buyers globally, a spokesman said, without disclosing the proportion of buyers from Hong Kong.
Meanwhile, potential investors and buyers have been warned about the government's proposal to make homes across the UK more energy efficient.
Improvements in the energy performance certificates (EPC) of homes are planned as a part of the UK's target to become net-zero for greenhouse gas emissions by 2050, said Simon Green, head of real estate and hotels and hospitality in Asia and the Middle East at law firm Charles Russell Speechlys.
"With the implementation of the current regulations in April 2020 requiring minimum EPC ratings of band E for residential tenancies, the further increase in minimum EPC ratings to C is likely to be the direction the government is moving in," said Green. "With the increase in energy prices in 2022, this will be something for buyers and homeowners to consider."
Under current laws, those who fail to comply with the minimum EPC rating could face a fine of up to £5,000, Green said.