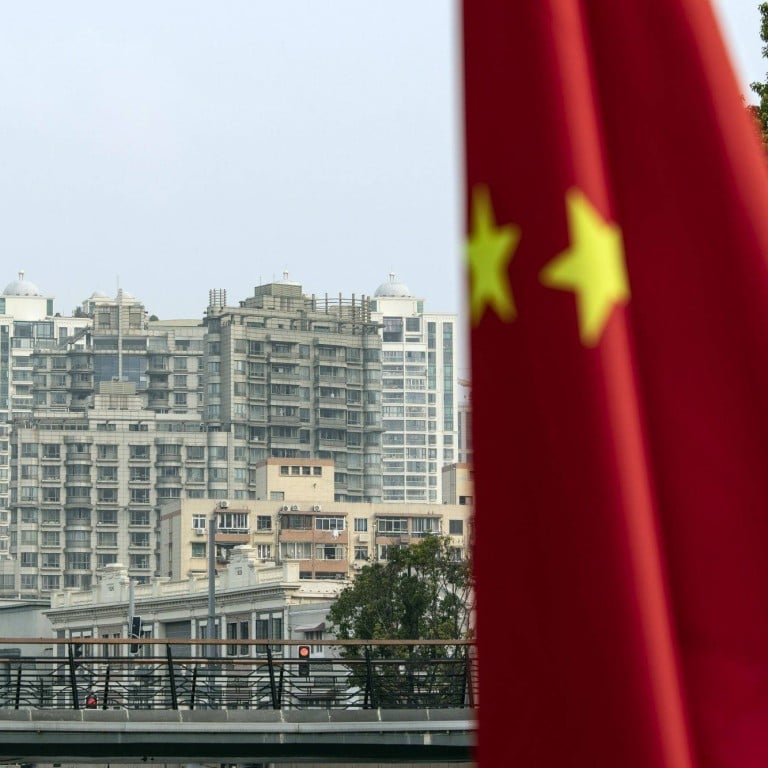 As China's home prices fall for 13th month, analysts call for more measures to support developers, revive sales
New home prices in 70 cities fell 0.28 per cent month on month in September
Although home sales slumped 15 per cent in September, it was an improvement from the 21 per cent decline in August
Home prices in China fell for the 13th straight month in September as sentiment remained weak, with analysts saying the government has to implement stronger measures to address the woes of the nation's property sector.
New home prices in 70 cities, excluding state-subsidised housing, dropped 0.28 per cent month on month, compared with 0.29 per cent in August, according to National Bureau of Statistics (NBS) data compiled by Bloomberg on Monday. Existing home prices declined 0.39 per cent last month, the most since October 2014.
On a year-on-year basis, new home prices fell 1.5 per cent in September, the fastest pace of decline since August 2015, according to Reuters calculations based on the NBS data. Prices fell 1.3 per cent in August.
"The drop in China's home prices was within market expectations, given the state of the economy, the Covid-19 situation and negative news from developers," said Raymond Cheng, head of China and Hong Kong research and property at CGS-CIMB Securities.
"The government needs to revive homebuyer and market sentiment, and the current policy measures are not enough to solve the main problems of securing enough financing for property developers and boosting home sales."
China's property sector has faced a series of headwinds since the central government introduced the "three red lines" policy in August 2020 to curb borrowing and leverage in the sector. Rising debt defaults among distressed developers and a mortgage-boycott crisis in dozens of cities across the mainland has affected demand, putting home prices under pressure.
New home prices dropped in 54 cities and secondary-market prices fell in 61 cities, an increase of four and five cities, respectively, compared with August, the data showed.
Meanwhile, home sales in China fell 15 per cent in September from a year earlier, improving from a 21 per cent decline in August, according to Bloomberg calculations based on statistics bureau data.
The central and local governments have been making efforts to revive the 18.2 trillion yuan (US$2.53 trillion) housing industry. Authorities in Suzhou in the southern province of Jiangsu and Jinan in northern Shandong province have bought thousands of new homes in the past few months in a bid to inject confidence into the housing market and
take some pressure off developers
.
A total of 23 out of the 70 largest cities in the country are eligible for the rate-cut discretion.
Goldman Sachs analysts, however, said that despite a series of supportive policies to bolster the property market more needs to be done to support the industry.
"We maintain our view that the property sector recovery may be gradual and bumpy, with continued divergence between large and small cities," analysts at Goldman Sachs led by Yang Yuting wrote in a report on Monday.
"We still think a significant improvement in developer funding conditions may require more and broader easing, and there is a need for incremental policy support to boost homebuyer sentiment and contain potential tail risks," they added.