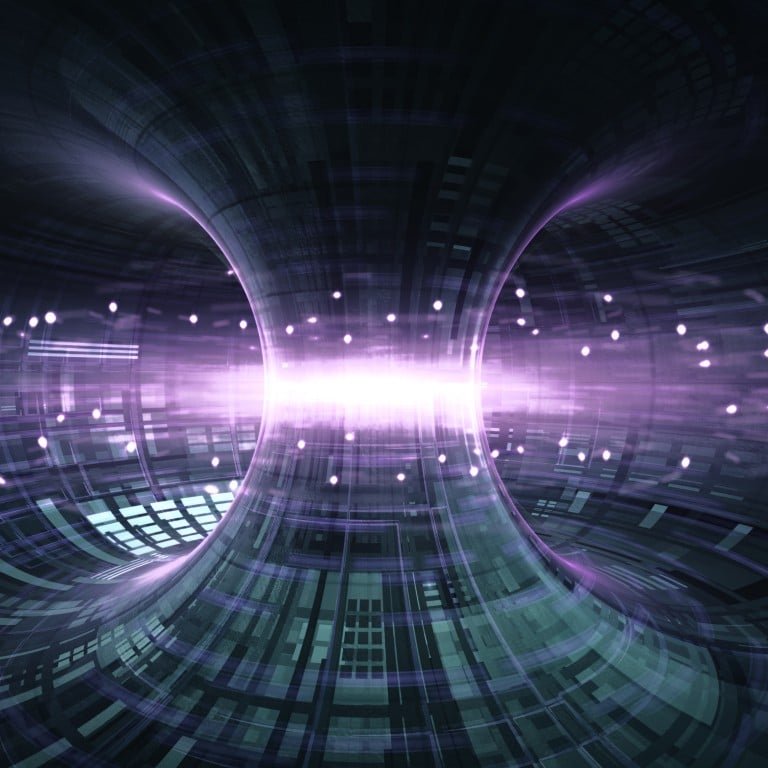 UK fusion energy firm Tokamak eyes Hong Kong as one potential funding source to help it develop its zero-emission technology
Nuclear fusion energy, if proven commercially viable, may offer clean, affordable and secure energy in the future
Tokamak Energy says those investors that can take a long-term view on a new technology are 'definitely paying attention' to the area
UK fusion energy start-up Tokamak Energy will include Hong Kong among the target destinations for raising several hundred million US dollars in financing to help it prove the commercial viability of its next-generation, zero-emission, fusion energy technology.
The company, based near Oxford, has raised around US$250 million since its inception in 2009 to fund experimental reactors, said non-executive director David Gray. It plans to complete a pilot reactor by 2026 and a 200 megawatt commercial-scale prototype in the early 2030s.
"We will need to raise much more [funds] to do the next stage [of reactor construction]," said Gray in an interview. "We will soon be in the market to raise equity capital, I hope to be able to say something about that next year."
"We will be looking [at] all the main financial centres, including Hong Kong," added Gray.
Nuclear fusion energy, if proven commercially viable, may offer clean, affordable and secure energy in the future, as it does not rely on fuel imports and does not generate highly radioactive waste. The relatively compact size of fusion machines means they can also help to decarbonise energy-intensive industrial plants.
Since the required hydrogen atoms for nuclear fusion reaction to occur and release energy can be extracted from seawater or produced from lithium, fusion has the potential to be an almost inexhaustible source of energy.
But development of the technology has been a painstaking and long process. While experimental fusion energy devices were developed as early as the 1950s, breakthroughs have not been achieved for commercial power generation in previous government-funded research projects.
The main impasse has been a failure to get more energy output than the energy input required in the fusion process, which involves the collision and fusing together of two types of atoms of hydrogen at 100 million degrees Celsius.
"But in the last five years, fusion energy has reached a turning point in its development," said a report published by business consultancy McKinsey this month. "Our analysis suggests that it could potentially play a large role in meeting 2050 decarbonisation targets and may be worth considering in policies, plans and investments."
Scientists have left government projects in different countries to set up companies to continue the research, with the backing of high net worth investors betting on the prospect that fusion energy will offer a safer and cleaner alternative to existing nuclear energy solutions.
Unlike conventional nuclear fission technology, which involves a chain reaction of uranium atoms, fusion reactions can be stopped by ceasing the supply of hydrogen atoms, and the plant can be cooled relatively quickly.
Tokamak Energy's investors include British hedge fund billionaire and philanthropist David Harding, and Simon Wolfson, the CEO of clothing retailer Next.
US rival Commonwealth Fusion Systems last December raised US$1.8 billion in a Series B financing round, to fund the construction of what the start-up believed could be "the world's first commercially relevant" energy fusion machine by 2025.
The Massachussets-based start-up aims to complete its first fusion power plant in the early 2030s. Its investors include Bill Gates, Google, Temasek Holdings and Soros Fund Management.
In China, a team of scientists led by Chinese Academy of Engineering Physics professor Peng Xianjue aims to generate nuclear fusion energy in a pilot machine by 2028, and achieve commercial power production by 2035.
Tokamak Energy was set up by three scientists, including Mikhail Gryaznevich, currently chief scientist who previously led experiments at Culham Centre for Fusion Energy, the UK's national fusion research laboratory.
While fusion energy has gained attention among most big investors seeking exposure to emerging climate mitigation technology, it remains a niche segment, said Gray.
"It is too much of a long term prospect to be of interest to a lot of investors, but the ones that can take a long-term view on a new technology are definitely paying attention," he said.