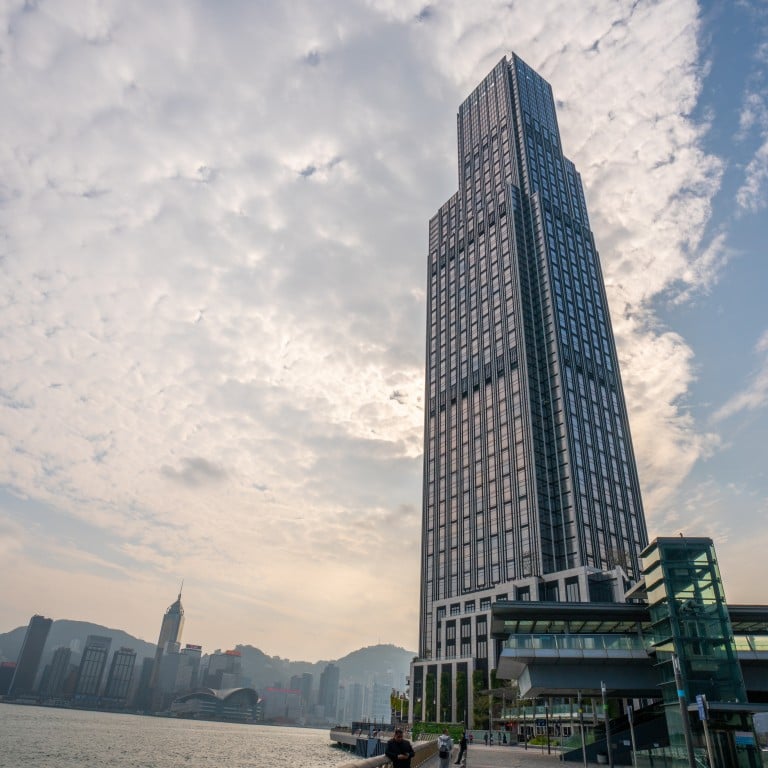 Hong Kong's Rosewood aims to open 25 new hotels, shrugging off recession risk as pandemic-hit sector rebounds
The hospitality group eyes expansion even as the risk of a global recession that would crimp travel spending rises, says its CEO
The hospitality segment is arguably the pandemic's worst-hit industry after travel ground to a halt in 2020
Hong Kong-based Rosewood Hotels & Resorts plans to open 25 new hotels across the world in the next eight years, even as the risk of a global recession that is
likely to crimp travel spending
is increasing, according to Sonia Cheng Chi-man, its chief executive officer.
The brand is part of the Rosewood Hotel Group, which currently has about 10,000 rooms in 43 hotels. Its two other brands are New World Hotels & Resorts and Khos. It has a presence in 20 countries, six of them in Asia.
"What we're seeing is that overall, globally, the business levels are really strong,
there's a solid recovery
across all segments," Cheng said. "In Europe and the US, the business has recovered back to about 80 to 90 per cent of pre- pandemic levels and some of our hotels are even surpassing 2019 in terms of rates and occupancy.
"And our customers are willing to pay for the higher rate, because they're so eager to travel [and] they really want to invest in amazing experiences that Rosewood can offer."
Rosewood Hotel Group is owned by Chow Tai Fook Enterprises, a private company known for its jewellery business.
Cheng is one of the third-generation scions of the group, along with her eldest brother Adrian Cheng Chi-kong who runs the real estate business under New World Development.
The latest data paints a much improved picture in the US and Europe, while Asia-Pacific, where many countries were slow to lift travel curbs, lags behind.
Occupancy and room rates in the US and Europe exceeded their pre-pandemic levels in September, while those in Asia were still down by 18.2 per cent and 9.4 per cent, respectively.
The global economy is tipped to grow a mere 2.2 per cent in 2023, below the estimated growth of 2.5 per cent this year, as monetary authorities across the globe raise interest rates to tame runaway consumer prices.
This ability to change rates on a daily basis allows owners to adapt to changing economic conditions much faster than other commercial real estate asset classes
The group opened the Rosewood Hong Kong hotel in 2019, the year anti-government protests first tipped the city's tourism sector into a downward spiral.
But in 2019, the number of visitors declined by 14.2 per cent to 55.9 million. In the next two years, virtually no tourists came to Hong Kong because of its strict travel curbs.
Beijing's zero-Covid policy ensured that its citizens would find it practically impossible to travel out of mainland China, including to Hong Kong.
Cheng is unfazed.
Rosewood Hong Kong is a home-grown brand directly competing with the city's iconic hotels such as The Peninsula Hong Kong and the Mandarin Oriental.
Cheng hopes her vision for the group will set it apart from the rest of the competition. At the start of the pandemic in early 2020, the hotel immediately offered staycation packages for locals unable to travel because of the restrictions.
"We are not just a hotel chain, we really do not take a cookie-cutter approach. Every hotel is very bespoke and personalised and our objective is to be the landmark destination of the city," she said.
Her confidence in the hotel industry was shared by Alan Watts, Hilton's president in Asia-Pacific, who spoke during a recent conference in Singapore.
"It is clear that despite some macroeconomic headwinds across the region, we are seeing a fast return to normalcy as pent-up travel demand is unleashed and hotel occupancies strengthen," he said.
Analysts have also expressed optimism about the prospects for the hotel industry next year.
"The hospitality industry has shown its resilience through the pandemic and despite recessionary talk, the tailwinds of pent-up corporate and leisure demand after more than two years of lockdowns outweigh the headwinds," said Nihat Ercan, head of investment sales at JLL Hotels and Hospitality Group for Asia-Pacific.
Unlike other commercial property assets, hotels have more flexibility to adjust their rates according to inflationary pressures.
"Owners and operators have been extremely flexible in adjusting daily rates for their assets over the last 24 months," said Steve Carroll, head of hotels and hospitality, capital markets, Asia-Pacific, CBRE. "This has been especially evident in the current inflationary environment, with many owners and operators leveraging daily rates to combat the rise in the cost of labour and goods.
"This ability to change rates on a daily basis allows owners to adapt to changing economic conditions much faster than other commercial real estate asset classes."