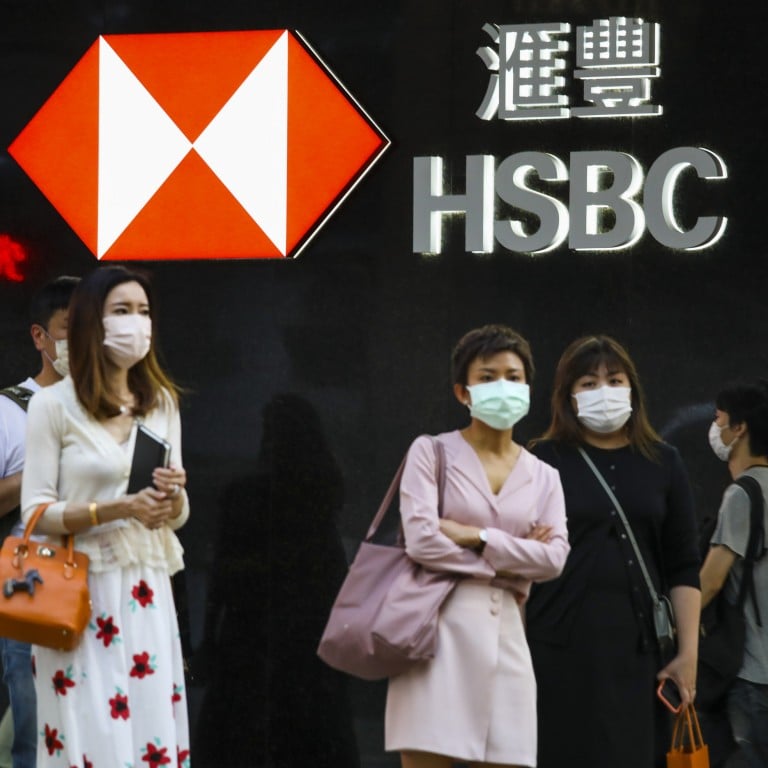 HSBC, Standard Chartered among five lenders raising commercial lending rates to highest level in 14 years after HKMA lifts borrowing costs
Best lending rates at HSBC, Hang Seng and BOCHK will increase by 25 basis points to 5.375 per cent, while rates at Standard Chartered and Bank of East Asia will rise by the same margin to 5.625 per cent
The Hong Kong Monetary Authority has increased its base rate to a fresh 14-year high of 4.25 per cent with immediate effect
Hong Kong's five biggest lenders, including the three note-issuing banks HSBC, Standard Chartered and Bank of China (Hong Kong) (BOCHK), will raise key interest rates to the highest levels in 14 years, surprising the market with bigger-than-expected increases, following another jumbo rate hike by local and US monetary authorities.
HSBC and subsidiary lender Hang Seng Bank, alongside BOCHK, will lift their prime rates by 25 basis points to 5.375 per cent, surpassing the previous record of 5.25 per cent set in March 2008, during the global financial crisis, according to separate statements on Thursday.
Standard Chartered and Bank of East Asia will increase their prime rates by 25 basis points to 5.625 per cent.
HSBC and Hang Seng will increase the rate from Friday, while the other three lenders will do so on Monday. All five will also boost their Hong Kong dollar savings rates by 25 basis points to 0.375 per cent.
"In deciding the level of adjustment today, we have assessed the implications of recent economic reports, affordability for borrowers and interest to depositors," said Luanne Lim, CEO of HSBC Hong Kong. "We will continue to monitor the external environment and would be prepared to adjust our rates as appropriate, with a view to supporting a broad-based economic recovery in Hong Kong."
All the increases will be twice as much as a previous rate rise in September. Other banks in the city are expected to follow suit.
The
Hong Kong Monetary Authority
(HKMA) earlier raised its base rate to 4.25 per cent from 3.5 per cent, the sixth increase over eight months to a fresh 14-year high, with immediate effect on Thursday. That was in lockstep with the
Federal Reserve
's overnight decision to boost its target rate by 75 basis points, while signalling more tightening ahead to cool inflation.
"If the US continues to raise interest rates, it is expected that the Hong Kong dollar interbank rates will continue to rise," HKMA CEO Eddie Yue Wai-man said in a statement. "The public should be prepared for the commercial interest rates to rise further, and carefully assess and manage the relevant risks when making property purchases, mortgages or other borrowing decisions."
The local one-month interbank offered rate rose to 3.2 per cent on Thursday, while the three-month rate jumped to a 14-year high of 4.72 per cent, and the 12-month rate surged to 5.32 per cent.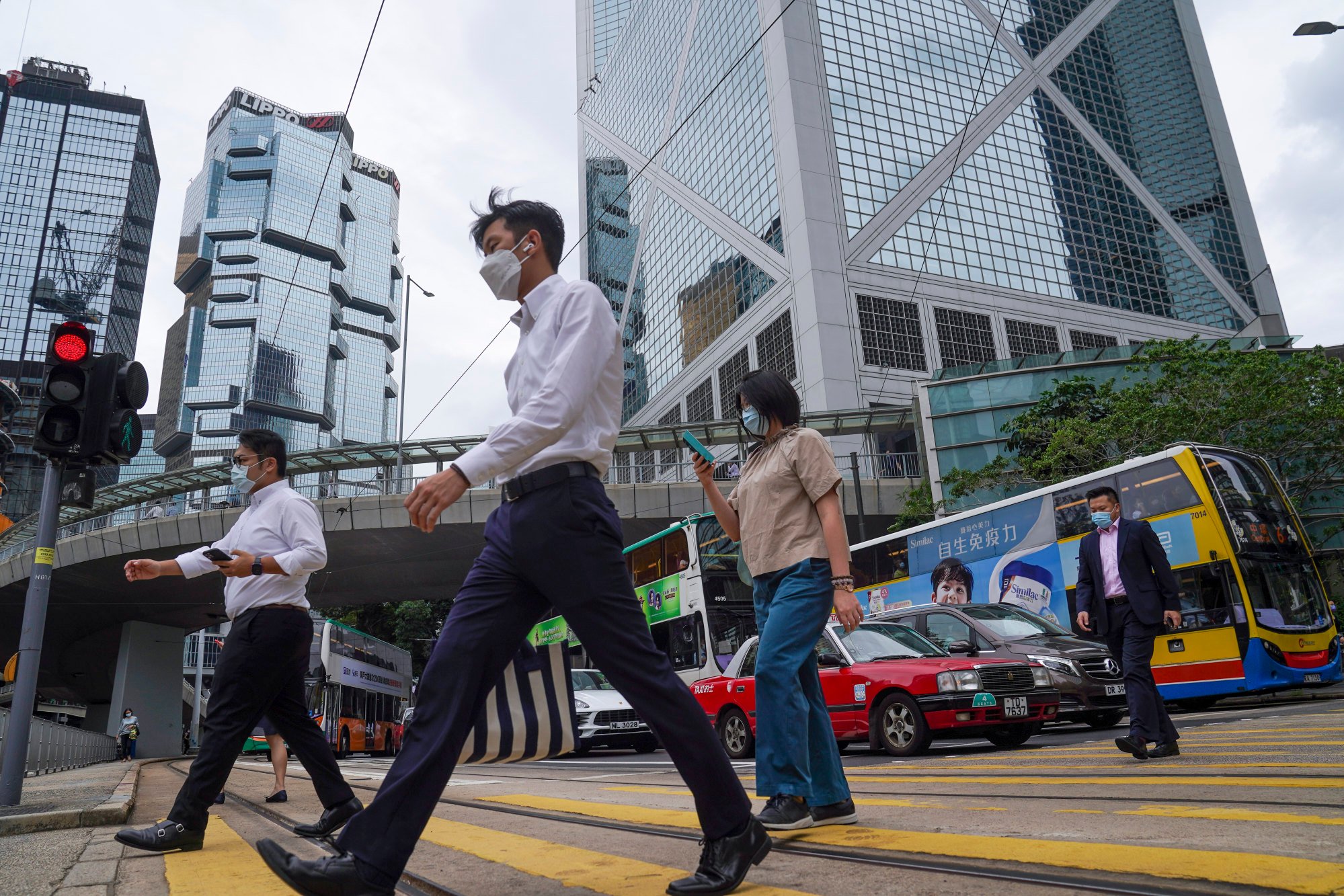 The HKMA's cost of funds has surpassed the record 3.75 per cent last seen during the 2008 crisis. The HKMA has been conducting its monetary policy in
tandem with the Fed since 1983
to maintain the currency peg to the US dollar under the city's linked exchange rate system.
Financial Secretary Paul Chan Mo-po played down fears surrounding the rate rise. The city has a resilient banking system and foreign currency reserves of around US$430 billion, about 1.7 times Hong Kong's monetary base, he told bankers on the final day of the Global Financial Leaders' Investment Summit.
"If you bet against the Hong Kong dollar, you are bound to lose," he reiterated his recent warning to currency speculators. "You can verify this with certain hedge fund managers in the US who have been wrong about the Hong Kong dollar time and again," Chan said without naming them, drawing chuckles from the audience.
The Fed has now increased its key rate by 75 basis points four times in a lift-off from near zero in March to tame
runaway inflation
. US consumer prices surged at an annual rate of 8.2 per cent in September, slower than the preceding two months but still hovering near a four-decade high.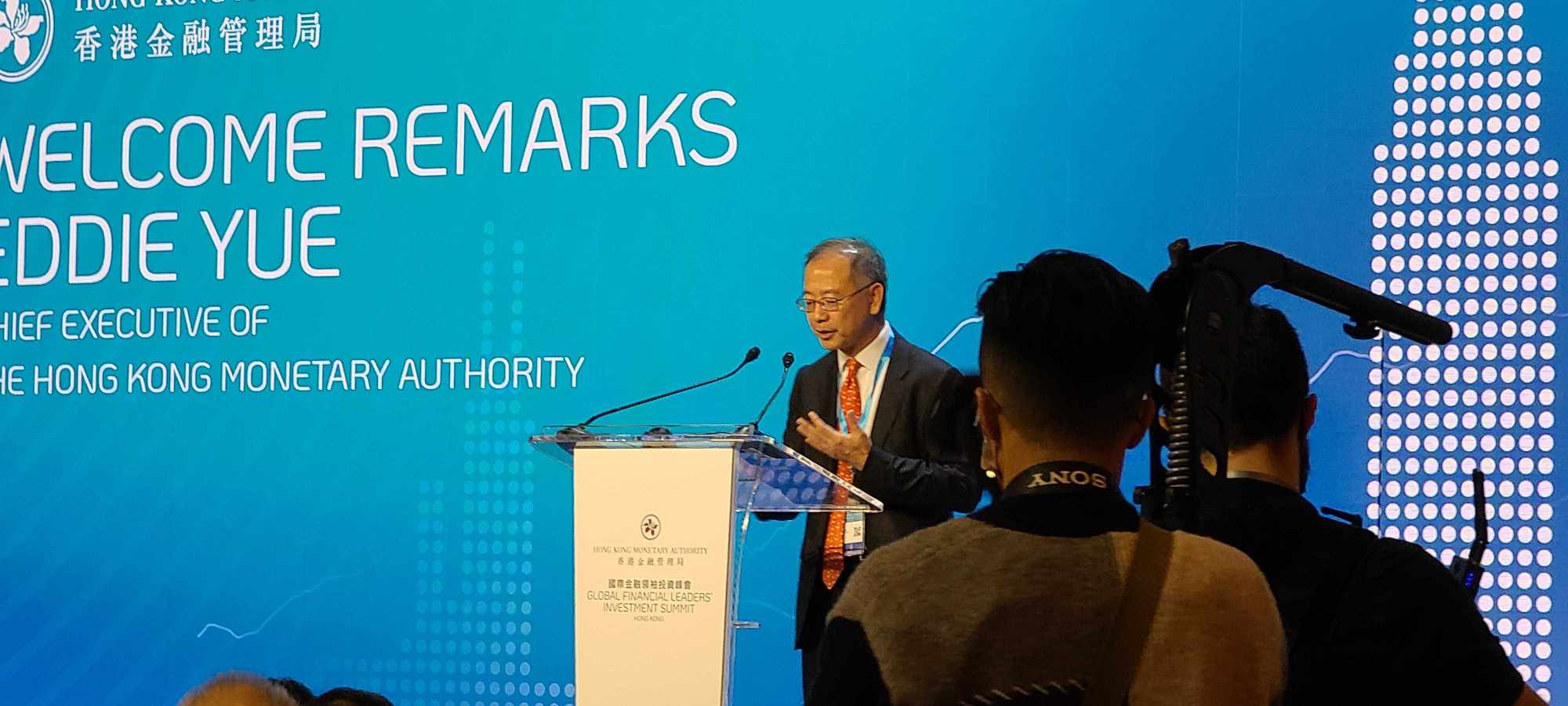 "Market expectations for future interest rates have edged marginally higher, with most 2023 rates moving to new cycle highs," said Paul O'Connor, head of multi-asset at Janus Henderson Investors. "Futures prices indicate that the Fed will raise rates by about 50 basis points in December and by a similar amount in the first quarter, to a peak of around 5 per cent."
The Hang Seng Index halted a two-day rebound, falling 3.1 per cent to 15,339.49 on Thursday close, bringing this year's slide to 34 per cent. Stocks in Australia dropped 1.8 per cent, while markets in South Korea lost 0.3 per cent and Taiwan retreated by 0.8 per cent.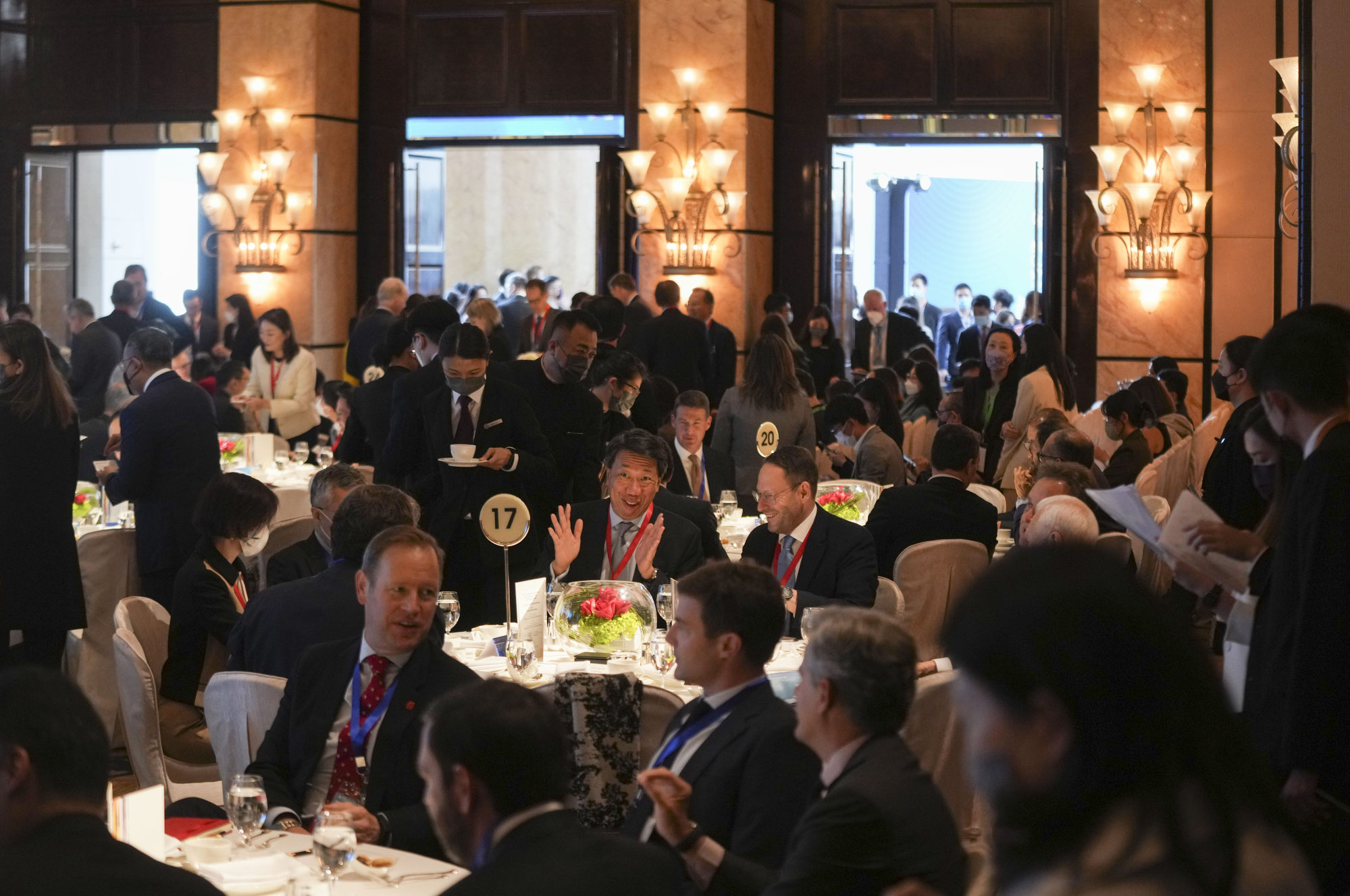 The US markets were spooked by the Fed chairman Jay Powell's hawkish tone, which leaves the door open for further aggressive rate increases, with economists predicting inflation to reaccelerate to 10.4 per cent in October.
HSBC and other lender's move surprised analysts. Hong Kong's commercial banks were expected to increase their prime lending rate by 12.5 basis points to between 5.25 per cent and 5.375 per cent, they said before the HKMA's decision on Thursday.
"The outflow from the banks' current and savings accounts to other banks and to US dollar deposits may start to exert pressure" on Hong Kong's banks, said Tommy Ong, managing director of T.O. & Associates Consultancy. "An increase of 0.125 per cent on both the prime rate and savings rate seems the most palatable option to them."
In Hong Kong, many outstanding home mortgages are based on prime, the rate that banks charge their best customers. The prime rate is used as a benchmark to price many personal and corporate loans.
A customer with a 30-year HK$5 million (US$637,000) loan will have to pay HK$1,324 more per month after a 75-basis-point rise, according to mReferral.
Additional reporting by Zhang Shidong