Fashion
Get more with myNEWS
A personalised news feed of stories that matter to you
Learn more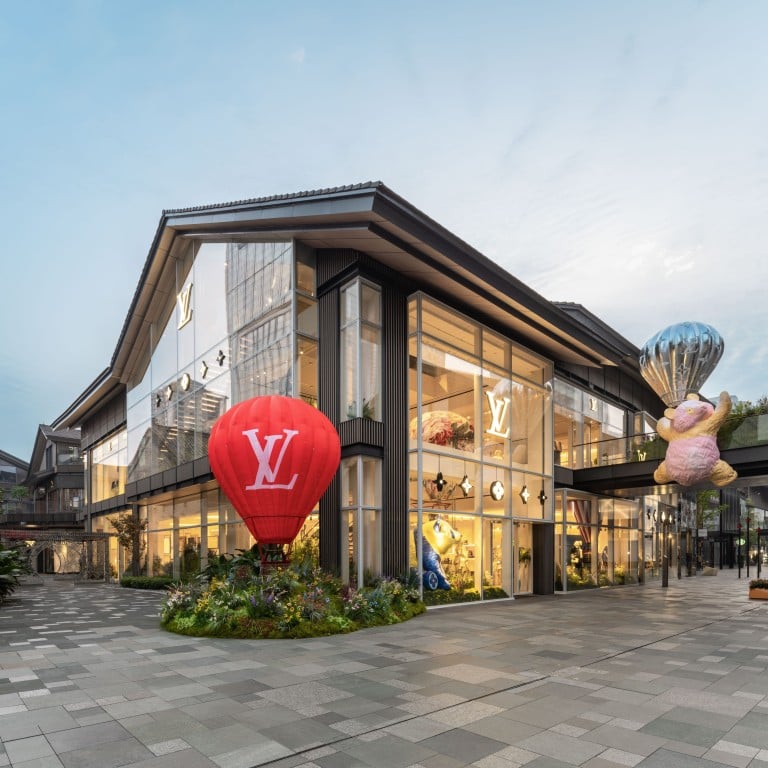 Louis Vuitton debuts first China restaurant in Chengdu as luxury brands target spending power in lower-tier cities
The brand's fifth restaurant worldwide is in Sino-Ocean Taikoo Li, owned by Hong Kong-listed conglomerate Swire Properties
Luxury brands are targeting so-called new first-tier cities, where housing prices aren't as high and consumers have more disposable income, an analyst says
Top French luxury brand
Louis Vuitton
has chosen the southwestern city of Chengdu for its first restaurant in China as purveyors of luxury goods expand their focus beyond the ultra-competitive first-tier cities and put more effort into providing experiences alongside their pricey products.
Luxury brands have notably ventured into what some refer to as "new first-tier cities" – a reference to prefecture-level cities with strong commercial activity.
Known for its laid-back culture and hotpot cuisine, Chengdu, the capital of Sichuan province, has a population of more than 21 million. It has emerged as a favourite spot for luxury brands thanks to the strong spending power of its residents. For example, Chengdu's Gucci store, owned by luxury powerhouse Kering, was Gucci's highest-revenue store worldwide in 2021, sources told trade journal Fashion Business Daily.
As the crown jewel of the world's largest luxury group, LVMH, Louis Vuitton has led the industry shift. It opened a China-first exhibition entitled
See LV
in Wuhan in late 2020 and hosted a menswear show in artsy holiday destination Aranya of Hebei province in September.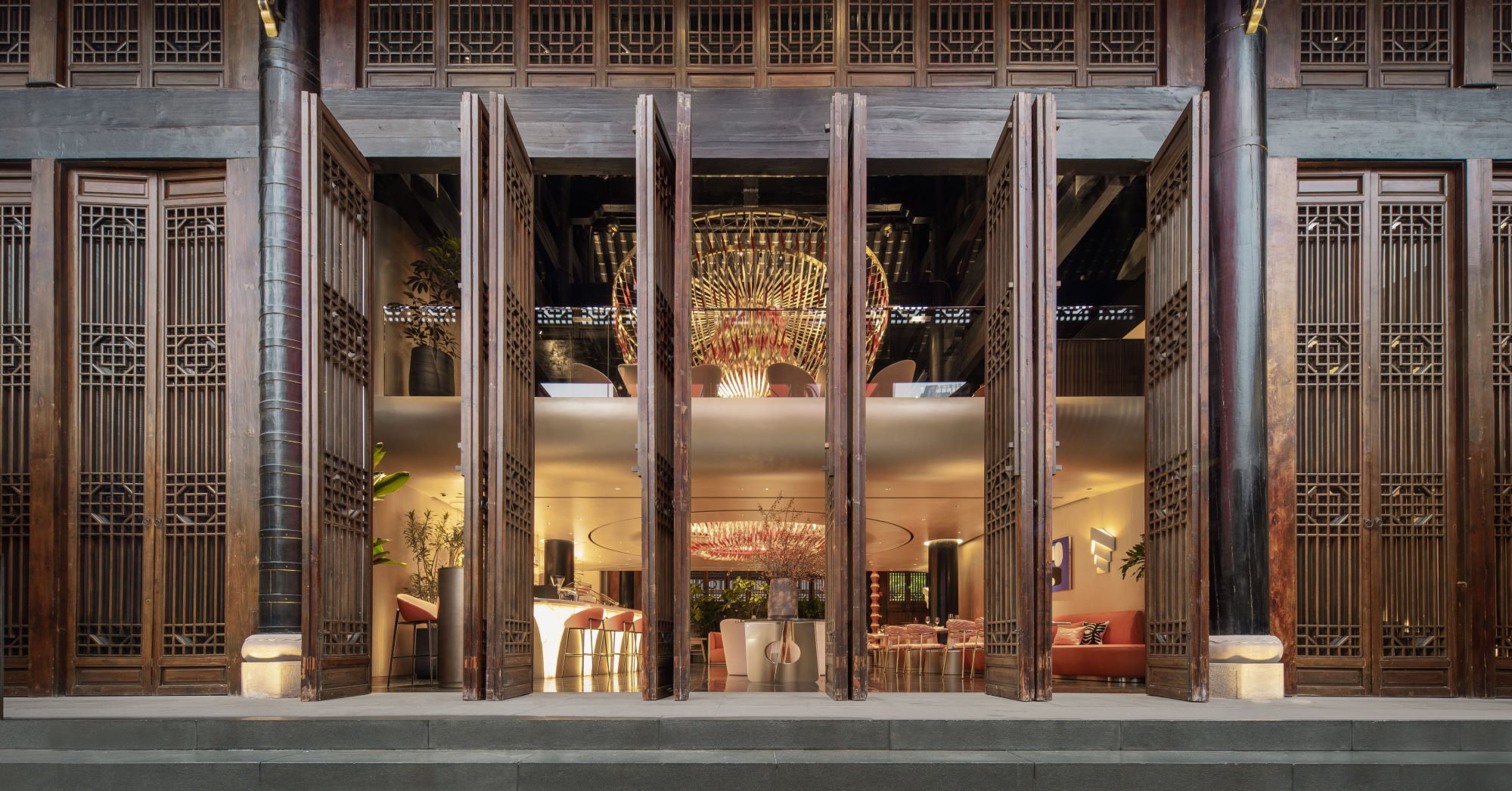 "The phenomenon of brands shifting attention to new first-tier cities has a lot to do with China's direction of urban development," Miro Li, the founder of Hong Kong and Shenzhen-based marketing consultancy Double V, told the South China Morning Post. "Housing prices aren't as high and consumers have a lot more disposable income for luxury in these cities."
Having a notable presence in Chengdu is meaningful for luxury's expansion in China's southwest region, and the area is also less competitive for luxury, she added.
LV's restaurant, The Hall, is located in a mixed-development compound called Sino-Ocean Taikoo Li, owned by Hong Kong-listed conglomerate
Swire Properties
.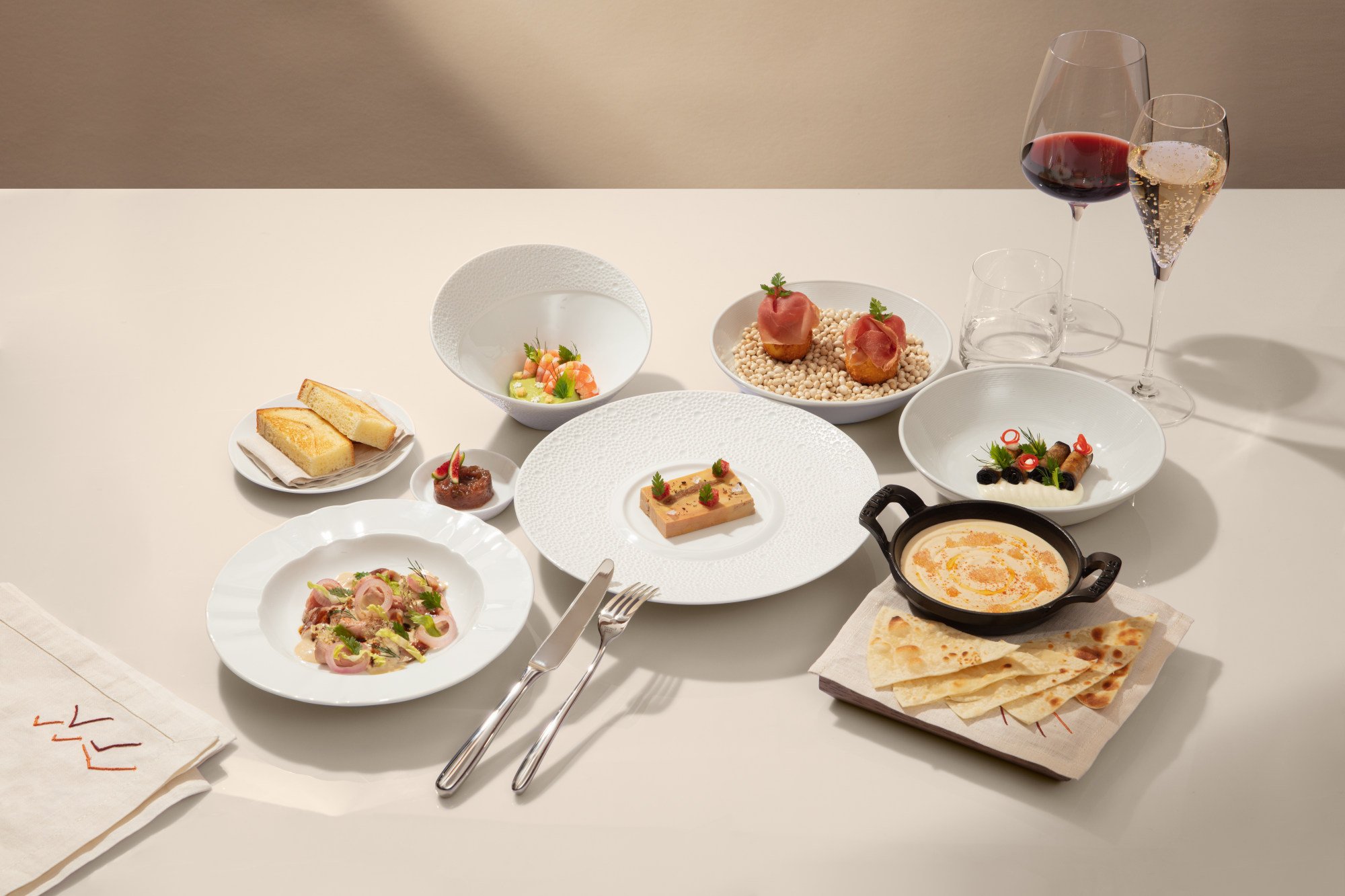 Perched alongside a new flagship store, the restaurant sits within Guangdong Hall, a historic structure that served as a rendezvous for Canton merchants in the early 20th century. The location has recently hosted extravagant luxury events including a Hermes' exhibition and a menswear pop-up store for LVMH-owned Dior, both in 2019.
The Hall is the fifth LV restaurant globally, following two in Japan, one pop-up each in South Korea and France.
Serving lunch, dinner and afternoon tea, the establishment takes inspiration from both classic French and Mediterranean cuisine, and will host a roster of visiting chefs from China and abroad. French Michelin-star chef Olivier Elzer is the guest chef from now until March 2023, according to the company.
In recent years, food and beverage has become a new vehicle for fashion houses to create interaction with young consumers, which also benefits online exposure, experts said.
Louis Vuitton stepped into the culinary world in 2020 with a café and restaurant in Japan. Tiffany & Co. has opened its Blue Box Café in the US and UK. Maison Margiela opened its first café worldwide in Taikoo Li in June, which encourages many young visitors to "daka", or check in on social media with pictures, after paying 30 to 40 yuan (US$4 to US$5.50) for a cup of pick-me-up.
"Compared to a handbag that may cost tens of thousands of yuan, splurging a few hundred on a set of afternoon tea is more easily accessible," Li said.
In the second quarter of 2022, LVMH's business in Asia excluding Japan
declined by 8 per cent
, largely due to the Covid-19 restrictions in China, the group reported in July. The region constituted 35 per cent of the group's revenue in 2021,
according to its annual report
.