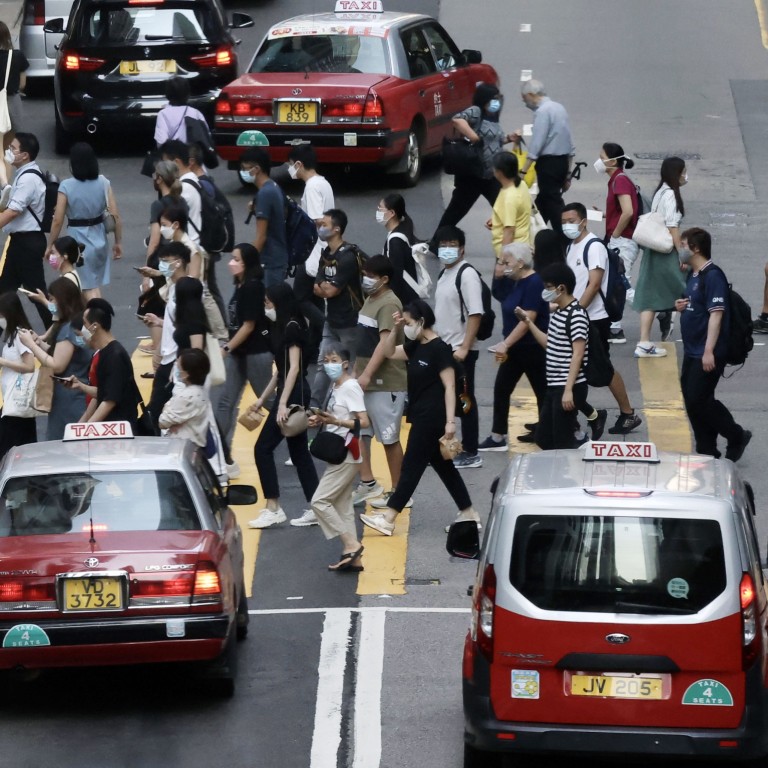 Hongkongers might only get a third of current incomes upon retirement, Manulife study shows
Hong Kong residents would like to have HK$21,287 (US$2,712) as monthly income upon retirement, but can expect to receive only about HK$10,000, insurer's fund management unit says
As inflation, medical costs and prices of daily necessities rise, 'retirement savings and income will erode over time', executive says
Hongkongers could take home only about a third of their current incomes upon retirement, says a study by Manulife Investment Management.
Hong Kong residents would like to have HK$21,287 (US$2,712) as monthly income upon retirement, or about 73 per cent of their average current salaries, according to a survey commissioned by the company, a fund management unit of
Manulife Hong Kong
, the biggest provider of the city's compulsory retirement scheme. Manulife Investment Management polled 500 people each in Hong Kong, Taiwan, Indonesia and Malaysia in August and September.
In reality, they can expect to receive only about HK$10,000 a month – about a third of their current incomes – according to Retirement Income Forecaster, a new online tool launched by the fund manager. The tool based its calculations on respondents' age, salaries and investment assets.
"There is clearly a huge gap between Hongkongers' expected retirement expenses and the amount of retirement income they can confidently achieve per their current financial status," said Elvin Tharm, head of retirement proposition, strategy and transformation, Asia retirement, at Manulife Investment Management.
"People in Hong Kong – and in fact across Asia – are facing a challenging situation in bridging this gap. With inflation, medical costs and prices of daily necessities on the rise, their retirement savings and income will erode over time."
The survey comes as
Hong Kong's Mandatory Provident Fund (MPF)
posted its worst performance for the first 10 months of the year since its launch in December 2000, according to data provided by independent pension research firm MPF Ratings. The mandatory scheme reported a loss of HK$283.6 billion for this period amid rising inflation and interest rates globally that have rattled markets. That equates to a loss of HK$61,900 on average per person in the first 10 months of this year.
The contributions that the MPF requires employers and employees to make – equivalent to 5 per cent of staff's monthly salary subject to a combined cap of HK$3,000 – are also much lower than contributions required
in Singapore
(37 per cent for contributors up to 55 years old) and Malaysia (23 per cent).
Of the four markets polled, Hong Kong had the highest need in terms of a monthly retirement income that can support a comfortable lifestyle after retirement, Tharm said.
MPF members should maintain a diversified portfolio and avoid extreme home bias and overconcentration in certain investment sectors to reduce downside risks, he added.
Additionally, residents can also join tax-deductible voluntary contribution programmes to enjoy tax breaks and contribute more to their MPF schemes.
"This may provide an additional safety net and flexibility in managing their finances in retirement. We are pleased to see that 55 per cent of the people we surveyed are already taking part in such programmes, or have a private retirement scheme."