Sale of Kerry Properties' Mont Rouge villa in Kowloon Tong to Beijing's national security office fetches record US$64.7 million
The five-bedroom villa in Kerry Properties' Mont Rouge development measures 7,171 sq ft
The transaction is likely to be exempt from stamp duty as the sale involves a government entity, according to the Stamp Duty Ordinance
The office of Beijing's
national security arm
in Hong Kong has spent a record HK$508 million (US$64.7 million) for a luxury villa in Kowloon Tong.
The national security office bought the three-storey Villa No 1 in Mont Rouge measuring 7,171 sq ft with five bedrooms, a rooftop, a garden and three parking spaces from
Kerry Properties
last month, according to official documents.
The HK$508 million price tag, which works out to HK$70,841 per square foot, is the highest for a new villa in Kowloon, according to market observers. The sale is likely to be exempted from stamp duty as the transaction involves a government entity, as per government rules.
"The purpose of the purchase may be for work-related use or receiving guests as there are three parking spaces," said Louis Ho, the principal sales director at Centaline Property Agency, referring to dignitaries like politicians, businessmen and tycoons.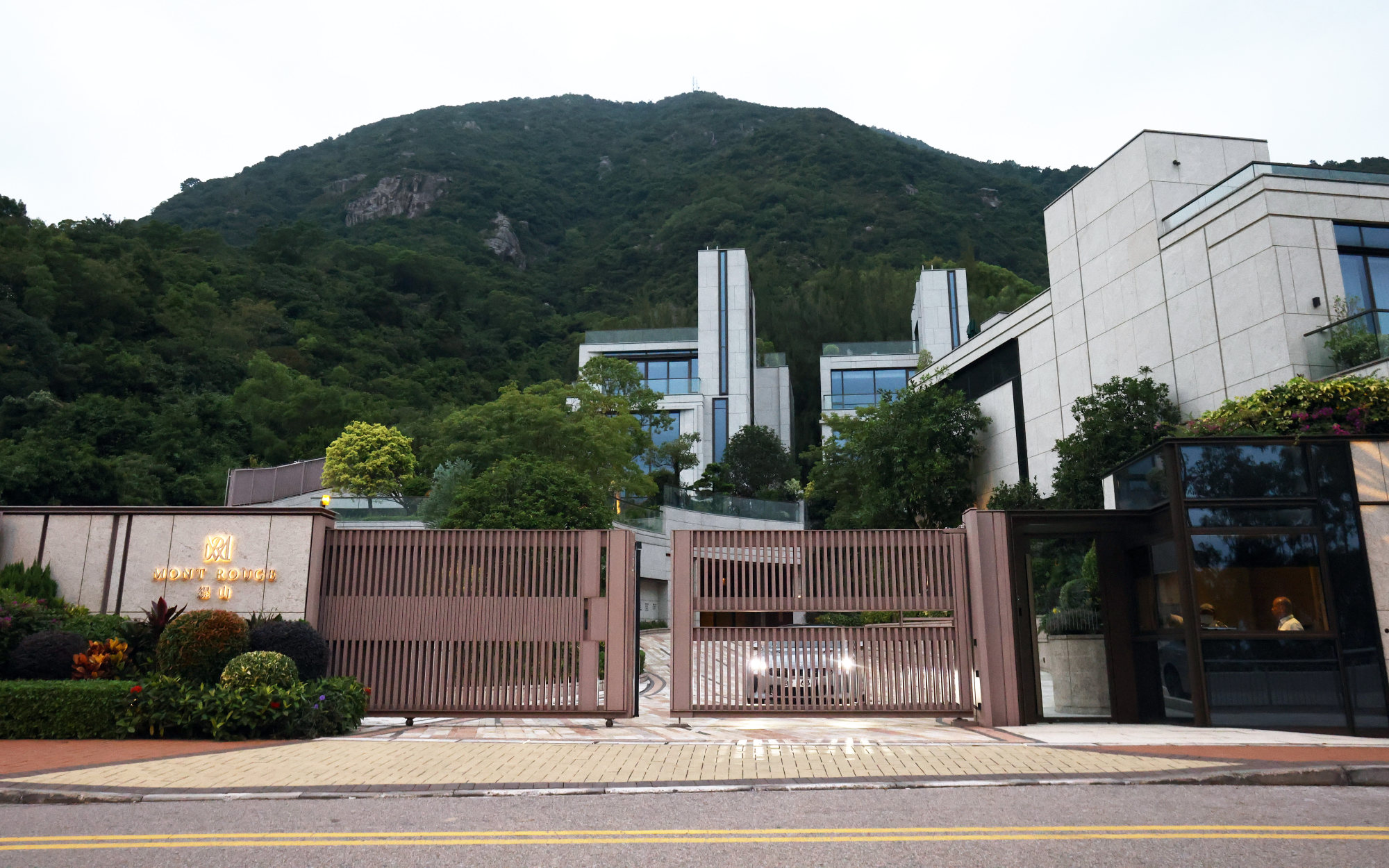 Ho indicated that the villa is set apart from other houses, which allows for a greater sense of privacy.
The advantage of Kowloon is the proximity to the High Speed Railway, Ho said, adding that the price and size of the villa compares with those on The Peak and the Southern district, such as Mount Nicholson.
According to the Stamp Duty Ordinance, transactions that involve the local or central governments are not liable for stamp duty. Hence, the office is not expected to pay any levies.
Villa 1 was the last of the five villas in the development that Kerry Properties had yet to sell. Apart from villas, Mont Rouge has 14 smaller houses and flats in two towers.
Kerry Properties did not immediately respond to requests for comment.
Five per cent of the price has been paid on the signing of the preliminary agreement on October 3. The remaining 95 per cent has to be paid within 60 days of the initial signing.
The deal comes amid a decline in Hong Kong's overall property market.
DBS expects home prices in the city to fall 5 per cent next year. Goldman Sachs, Morgan Stanley, HSBC, JLL and Colliers have also predicted a slump in prices.
Goldman's predictions have been the direst. It expects home prices to plummet by 30 per cent by the end of 2023, as sharply increasing interest rates continue to pressure affordability and repel investors from the market.
The national security office, which was created in 2020, is responsible for supervising and guiding the Hong Kong government's enforcement of the
national security law
, which outlaws acts of secession, subversion, terrorism and collusion with foreign forces.