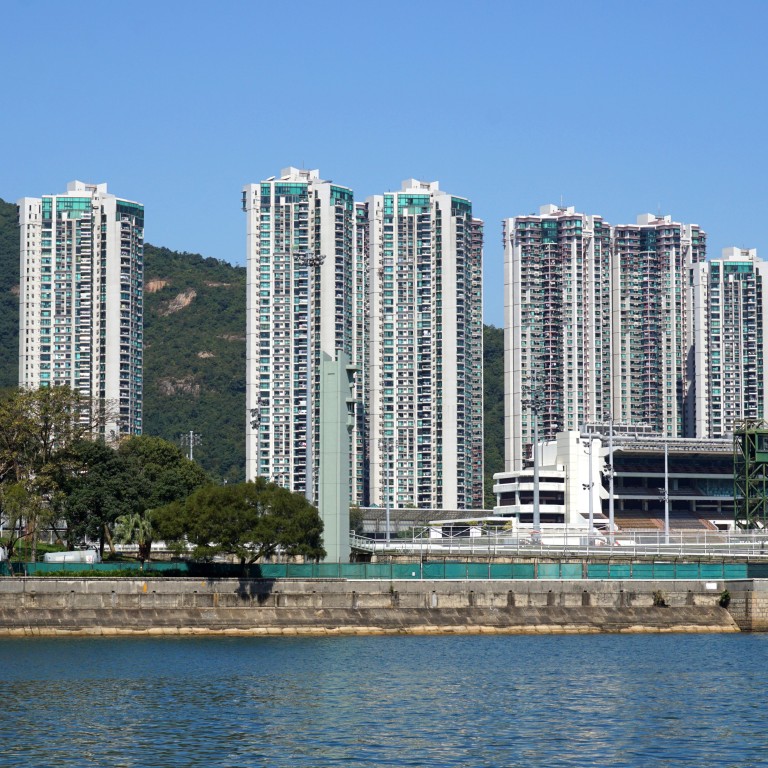 Hong Kong home prices to plummet 25 per cent this year in some areas, slump is 'sharper than it appears', agents say
Prices at two housing estates have nosedived more than 20 per cent this year and may end 2022 down 25 per cent, according to Midland Realty
Prolonged Covid-19 restrictions, rising interest rates and high emigration are driving the worst decline since 2008, property agents say
Prices of lived-in homes at Hong Kong housing estates may drop by 25 per cent this year, setting off alarm bells as prolonged Covid-19 restrictions, rising interest rates and high emigration drive the worst decline since the financial crisis of 2008, property agents said.
Average prices at two estates, Royal Ascot in Sha Tin and Luk Yeung Sun Chuen in Tseun Wan, have plummeted more than 20 per cent since December 2021 and may end 2022 down 25 per cent, according to Midland Realty.
Prices of lived-in homes declined in the first 10 months of 2022 at 20 estates that Midland tracks, and 16 of those saw prices fall by more than 10 per cent.
An index of lived-in home prices citywide is at a five-year low, and home transactions are down while new-home inventory, cases of negative equity and foreclosed properties are all at multi-year highs.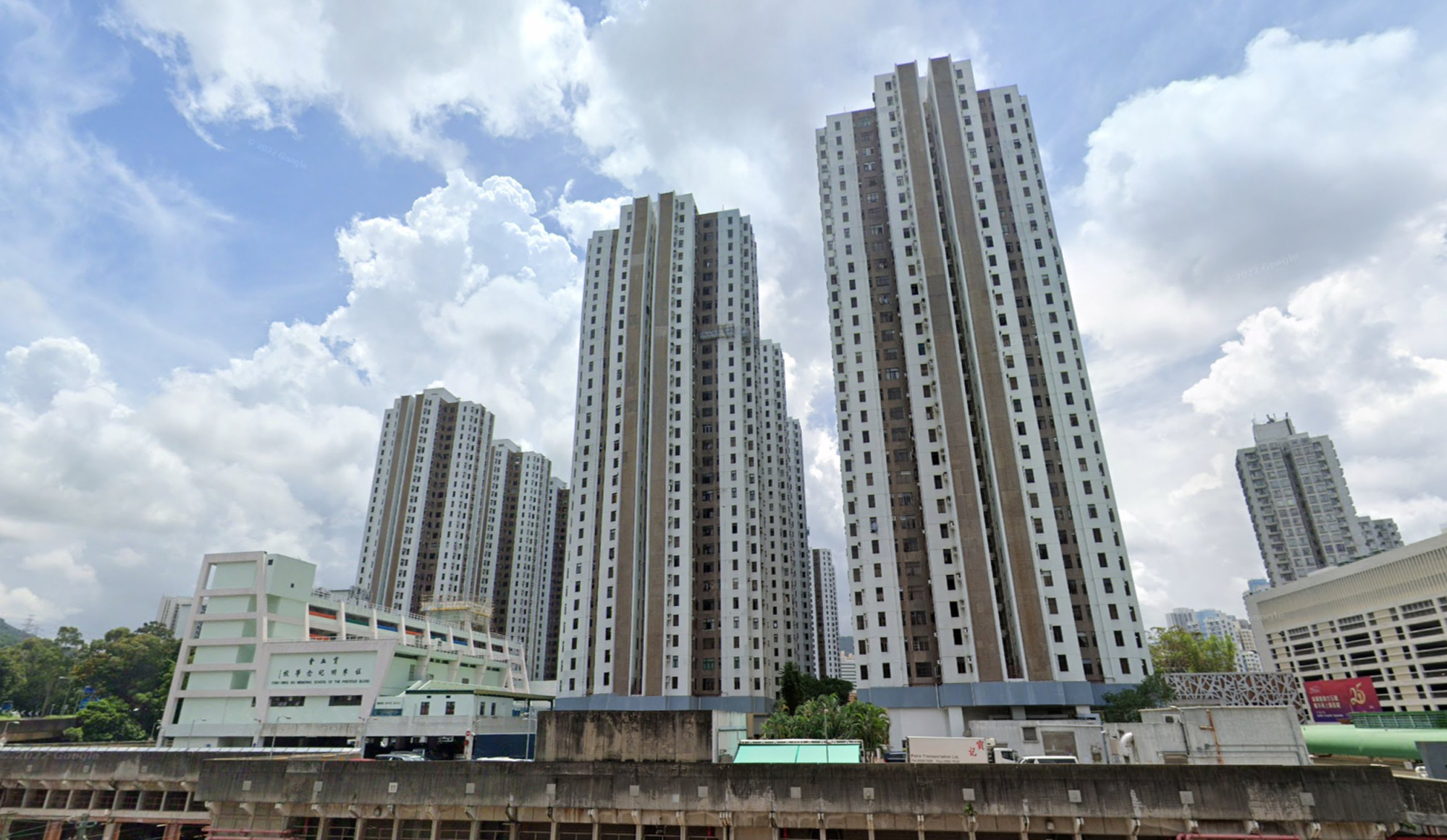 "The decline in property prices is underestimated," said Sammy Po, CEO of Midland Realty's residential division for Hong Kong and Macau. "With the US continuing to raise interest rates and the uncertain economic outlook, housing prices are facing huge downward pressure, and the actual decline is actually sharper than it appears on the surface."
In the first 10 months of 2022, the average price plummeted 22.3 per cent to HK$11,678 (US$1,487) per square foot at Royal Ascot and fell 20.2 per cent to HK$12,550 per square foot at Luk Yeung Sun Chuen. Taikoo Shing was the third hardest-hit estate, enduring an 18.8 per cent decline to HK$16,463 per square foot.
At Royal Ascot, a 1,041 sq ft flat changed hands at HK$11.5 million in early November, 22.3 per cent lower than the HK$14.8 million another flat of the same size fetched in January, according to data from Centaline Property Agency.
This year's overall price decline has been the biggest since the financial tsunami in 2008, said Po, who expects home prices at the housing estates to fall a further 3 to 4 per cent in November and December.
The average price of a lived-in home in Hong Kong from July to October sank 7.6 per cent compared with the first half of this year to HK$7.69 million, the lowest mark in five years, according to Midland.
For example, a 494 sq ft flat in the 63 Pokfulam development in western Hong Kong Island sold for HK$13.28 million in early November – a 29 per cent loss for the owner, who paid HK$18.69 million in 2018.
The average price of a new home in Hong Kong nosedived 34 per cent to HK$7.93 million in the same period, the lowest since 2013.
The Centa-City Leading (CCL) Index, a gauge of lived-in homes compiled by Centaline, fell 2 per cent to 164.91 for the week ending October 30, the lowest level since December 2017 and the biggest drop since March 2016. It fell another 0.1 per cent for the week ending November 6.
The index has lost nearly 14 per cent since its peak in early August 2021, and Centaline expects it to fall a further 2.9 per cent to 160 by the end of November, a month faster than the company's earlier prediction.
"The alarm for the housing market has sounded," said Louis Chan, Asia-Pacific ­vice-chairman and CEO of the residential division at Centaline, who expects this year's decline in home prices to come in at 15 per cent.
Chan also noted a rising number of cases of negative equity, when a home loan exceeds the market value of the property. Such cases grew almost tenfold to a six-quarter high of 533 in September, according to data from the
Hong Kong Monetary Authority
(HKMA).
Meanwhile, the number of foreclosed properties in Hong Kong has been rising for six months, hitting a 13-year high of 226 as of November 4. Chan said the number may surpass 1,000 after the Lunar New Year period in late January next year.
At the same time, the number of housing transactions liable to extra stamp duty sank to 130 in October, the lowest level since records started in 2014, according to Inland Revenue Department data. The amount of total extra stamp duties, HK$159.5 million, was also the lowest level since records started in 2014.
The HKMA raised its base rate to 4.25 per cent from 3.5 per cent in early November, the sixth increase in eight months to a fresh 14-year high, in lockstep with the US Federal Reserve.
Higher mortgage rates erode the purchasing power of homebuyers. "We estimate that for broadly the same income levels, the maximum home price a family could afford falls by 10 to 20 per cent assuming a 3 to 4 per cent mortgage rate, compared to 1.5 per cent before rate hikes," said Jefferies' equity analyst Sam Wong.