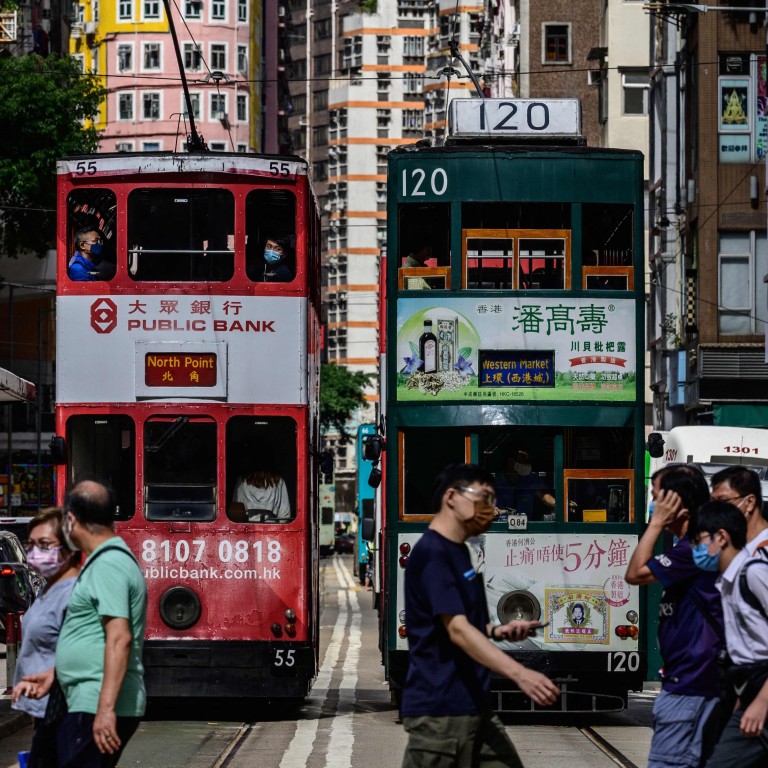 Hong Kong must launch new investment products, tax incentives to compete with Singapore for family offices, SCMP panel told
Hong Kong has all the fundamentals required for being a family office hub, Credit Suisse specialist says
Greater Bay Area will also help city attract such firms, Raffles Family Office executive says
Hong Kong needs to launch more investment products, offer tax incentives and carry out more promotional activity to compete with Singapore for family offices, panellists said on the second day of the South China Morning Post's "Redefining Hong Kong Series: Global Family Office Hub" conference on Friday.
"Hong Kong has all the fundamentals required for being a family office hub. What we need is more positive publicity both locally and internationally, more clarity on how supportive policy initiatives are being implemented and more tailored product and service offerings for family offices," Jennie Lau, family office specialist at Credit Suisse, said during the online discussion.
Family offices are companies set up by wealthy families or individuals to invest their wealth, handle succession planning and conduct charity work. Singapore has taken the lead and has attracted more than 400 such firms.
But Hong Kong is expected to catch up. In his first policy address last month, John Lee Ka-chiu, Hong Kong's leader, set a target of having 200 large family offices set up in the city
by 2025
. He has also signalled that his government will introduce legislation offering tax concessions to support his initiatives.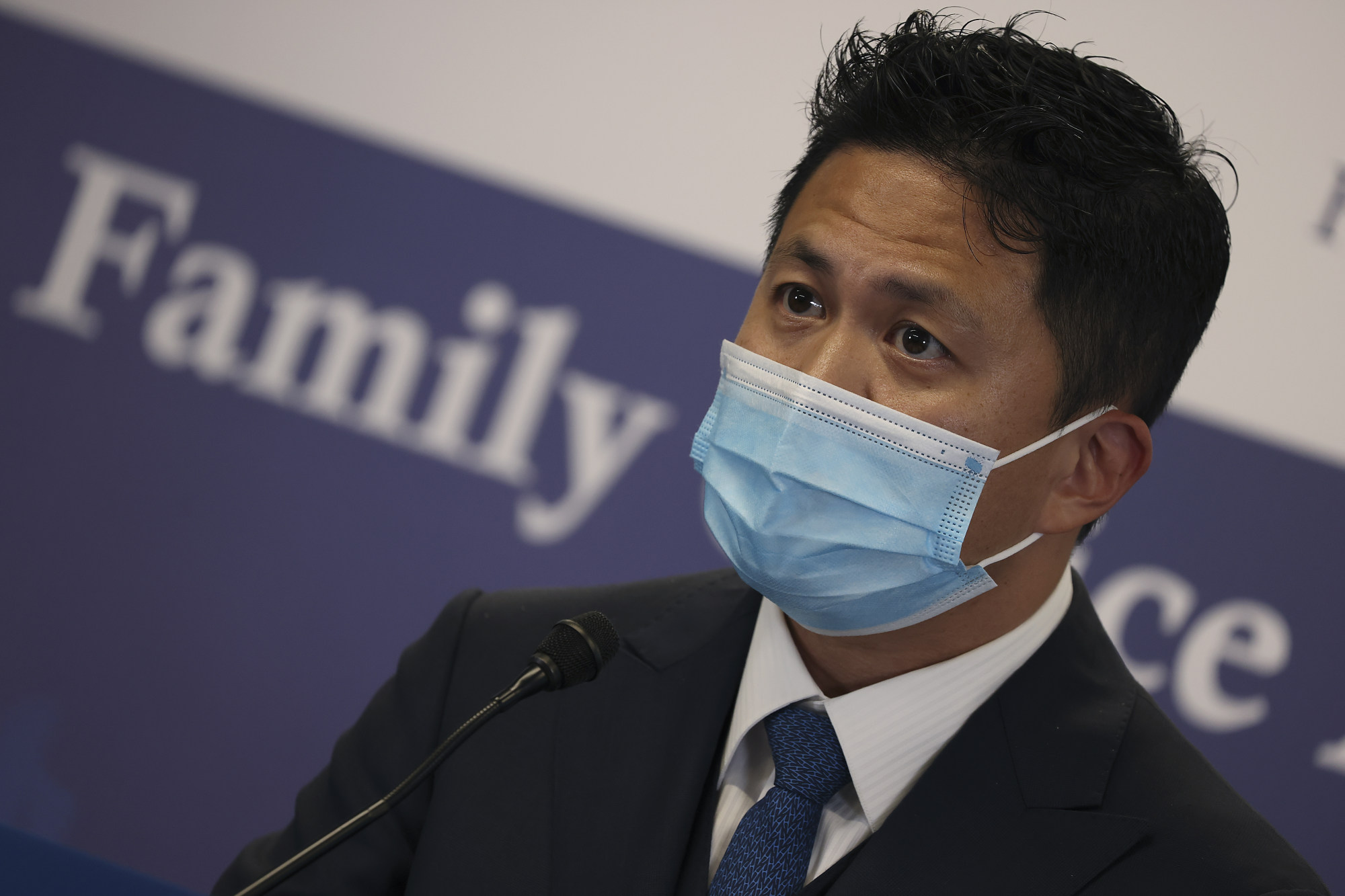 "The coming tax incentive for single family offices is a positive move, as it will provide tax certainty and bring Hong Kong on par with what other locations like Singapore offer," Lau said. A single family office manages the wealth of one family.
Hong Kong will have no difficulty getting 200 family offices to set up here, thanks to its low tax rates, convenient transport system and lifestyle, said Ann Cooley, the founder and chairwoman of Pacific Hawk Asset Management.
Moreover, Hong Kong and Singapore could complement each other, she added. "Most of the families that we serve actually have investments in both Hong Kong and Singapore," she said.
Singapore and Hong Kong are both important financial hubs, and a family office's choice may be down to geographical proximity, said Jurg Niederberger, CEO of Quintar Capital.
"If you are more interested in investing across China and, let's say South Korea and Taiwan, then Hong Kong definitely has the upper hand," Niederberger said. "But, on the other hand, if somebody is more keen on Indonesia and Malaysia, or Southeast Asia overall, then Singapore might be more convenient."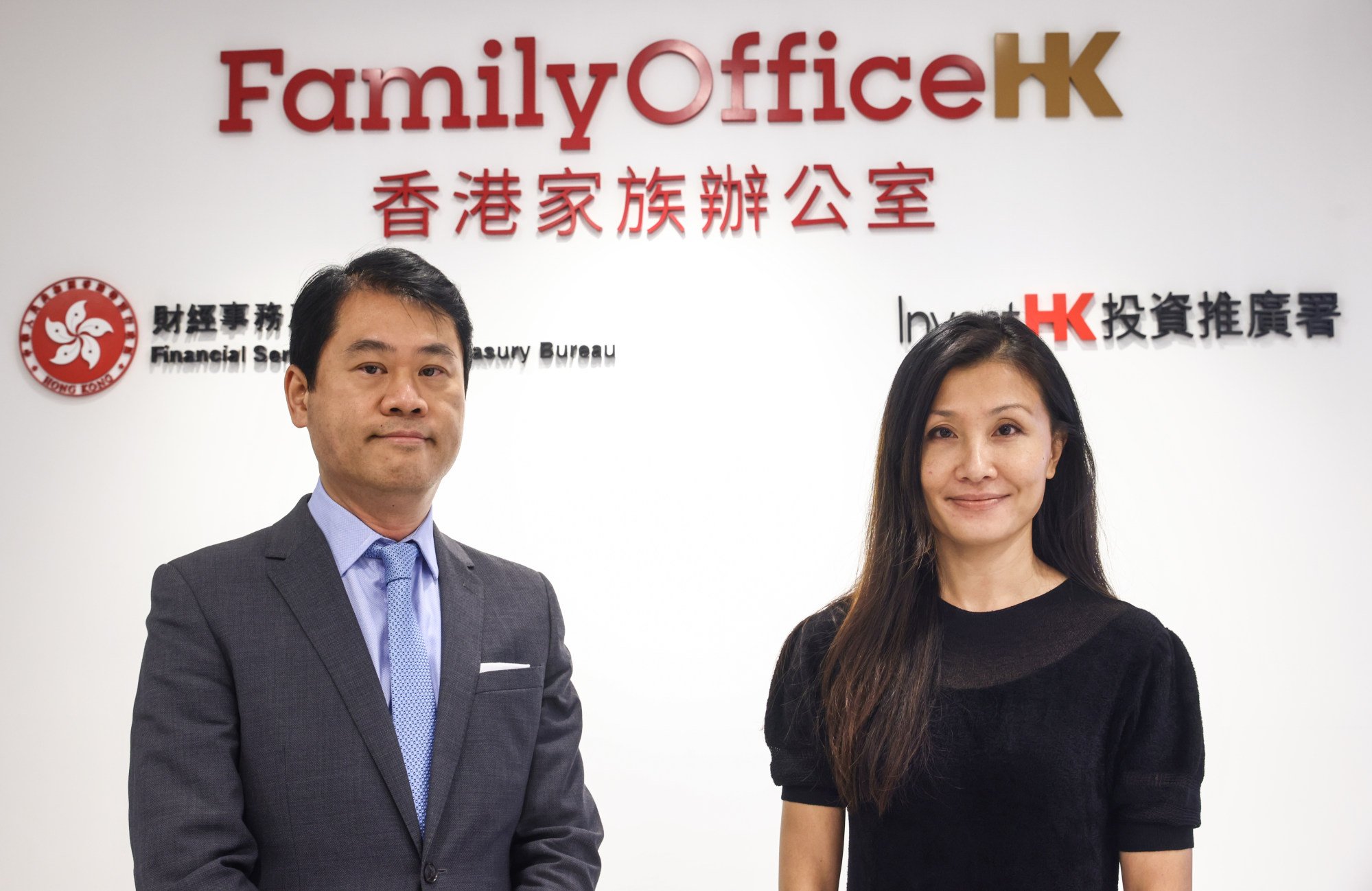 InvestHK, a government agency that promotes the city as an international financial centre, launched a family office team headed by Dixon Wong last year. He and his team have been on a roadshow in the
Middle East and Europe
over the past two months and have received positive feedback.
"We were glad to see that family offices are showing great interest in investing in Hong Kong and, more importantly, are taking up the city's unique advantage to enter the Chinese market, which has substantial business opportunities," Wong said in a pre-recorded video message at the conference on Friday.
The Hong Kong government announced on October 31 that it would introduce a wide range of measures to turn the city into a virtual-asset hub, which could also help attract overseas family offices to the city, Wong said. This is because "family offices and high-net-worth individuals have moved from traditional assets … into
the digital asset space
", he said.
The Greater Bay Area (GBA)
development zone will also help Hong Kong attract family offices, said Kwan Chi-man, co-founder and CEO of Raffles Family Office.
"The Greater Bay Area will always be one of the most convenient and most efficient markets we can tap into, because it is literally only 18 minutes away by high-speed train" from Hong Kong, Kwan told the forum.
There are around 80,000 ultra-high-net-worth families, defined as having more than US$30 million in investible assets, in China, and more than 20 per cent of them live in the GBA, according to the Hong Kong government.
"There is no place better than Hong Kong for channelling mainland funds to global markets," said Credit Suisse's Lau. "That is exactly what the Greater Bay Area's wealthy families need when they set up a family office for investments. In addition, the depth of talent in Hong Kong makes it particularly appealing to the GBA's wealthy families."