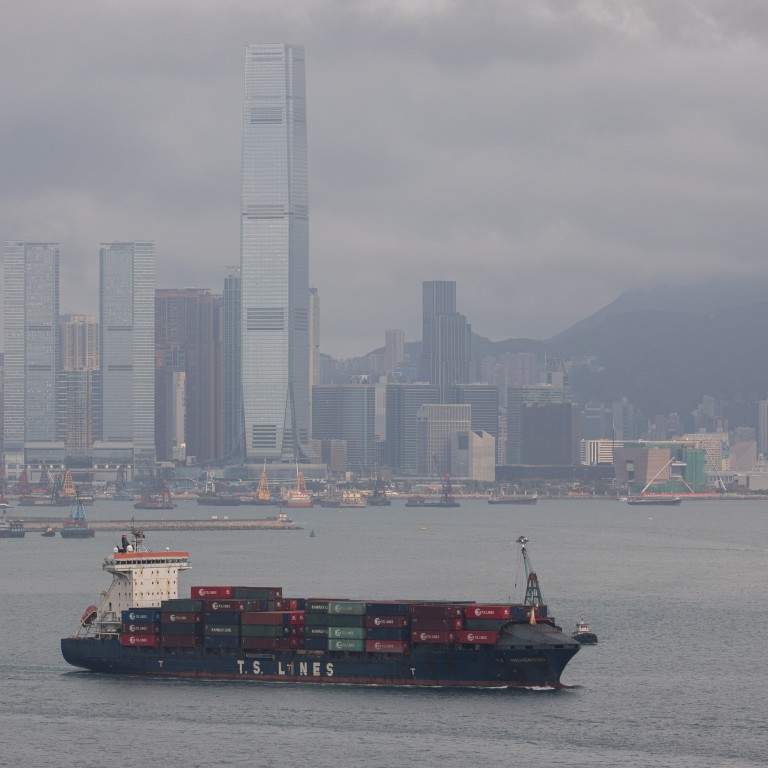 Hong Kong leader John Lee calls for city to attract more high-quality maritime businesses
Hong Kong will continue to serve as the businesses and logistics gateway between mainland China and the world, city leader tells World Maritime Merchants Forum
Port of Hong Kong, one of the world's busiest, has been hit hard by the outbreak of Covid-19 and a slowdown in global economic growth
John Lee Ka-chiu, Hong Kong's leader, has said the city needs to attract more high-quality maritime businesses to the city, which is keen to maintain its international shipping centre status despite unprecedented headwinds.
"The Hong Kong SAR government endeavours to attract more high-quality maritime businesses to Hong Kong and, in turn, develop an even more vibrant maritime services cluster," Lee told the World Maritime Merchants Forum on Tuesday.
"Thanks to long-standing advantages, such as our friendly business environment, tax regime, the rule of law, world-class infrastructure and abundant professional talent, Hong Kong will continue to serve as the businesses and logistics gateway between
the mainland
and the world," he said.
Shipping is the lifeblood of Hong Kong's economy, Lee said. "This connectivity, and now deepening integration with the mainland will create fresh opportunities for Hong Kong and for the economies and companies that work with us."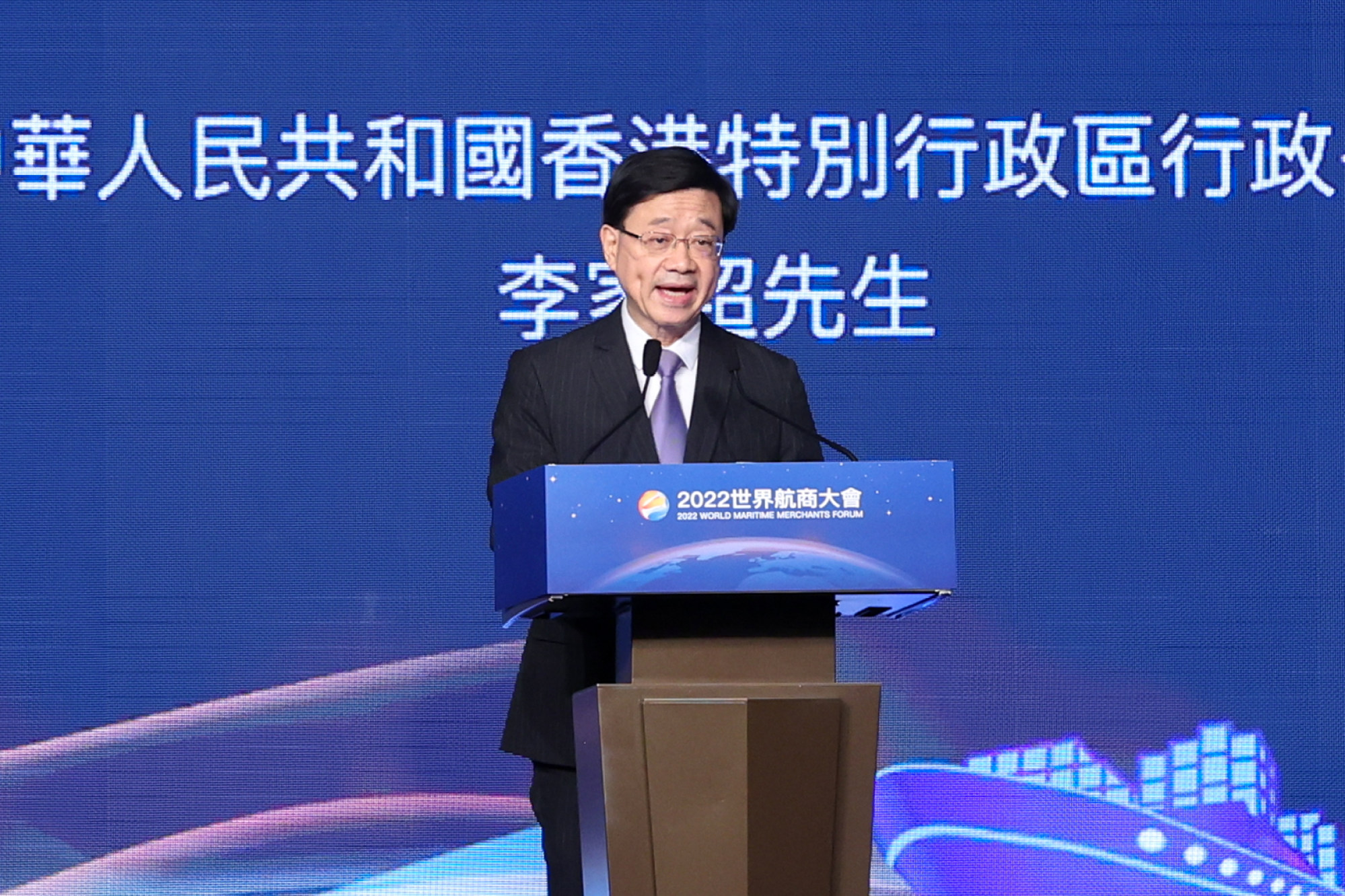 Port of Hong Kong, one of the world's busiest, has been hit hard by the
outbreak of Covid-19
and a
slowdown in global economic growth
. In the first 10 months this year, it handled 13.88 million twenty-foot equivalent units (TEUs), down by 6 per cent year on year, according to Hong Kong Maritime and Port Board.
Kwai Tsing, the city's largest terminal, handled 0.96 million TEUs in October, a decline of about 20 per cent compared to last year. October was also the 11th straight month of decline in container throughput.
Market players see more turbulence ahead for the shipping industry.
"Economic globalisation and the stability of the international supply chain are facing some challenges. There may still be many hidden crises under the appearance of the prosperity of the shipping industry," Miao Jianmin, chairman of China Merchants Group, told the forum.
"At present, the shipping cycle is not only affected by conventional factors such as macroeconomics, industry and market demand, but also … unconventional variables such as geopolitics, the Covid-19 pandemic and supply chain restructuring."
China Merchants Group is a 150-year-old state enterprise founded and headquartered in Hong Kong. It started off in shipping, but later branched out into real estate, banking and insurance among other businesses.
"It greatly increases the difficulty of controlling the current operating rhythm of the shipping market. How to accurately grasp the operating rhythm in this extremely complex market environment is a matter of life and death," Miao said.
New opportunities are, however, also appearing along with the difficulties, he added.
"We must promote the upstream and downstream of transport, trade, ports and other industry chains to give full play to their respective advantages, and carry out long-term, stable and effective cooperation … so as to jointly build an 'open, inclusive, cooperative and win-win' shipping ecosystem," Miao said.
China's national 14th five-year plan has highlighted the support for strengthening Hong Kong's position as an international maritime centre, and the development of high value-added services in the city.
A Maritime Services Traineeship Scheme will be rolled out next year to provide training for young people who aspire to a career in maritime services, while a second round of tax concessions, for ship managers, ship agents and shipbrokers, has been implemented this year.
"The Hong Kong SAR government will continue to proactively uphold Hong Kong's strength by further developing our high value-added maritime services," Lee said.