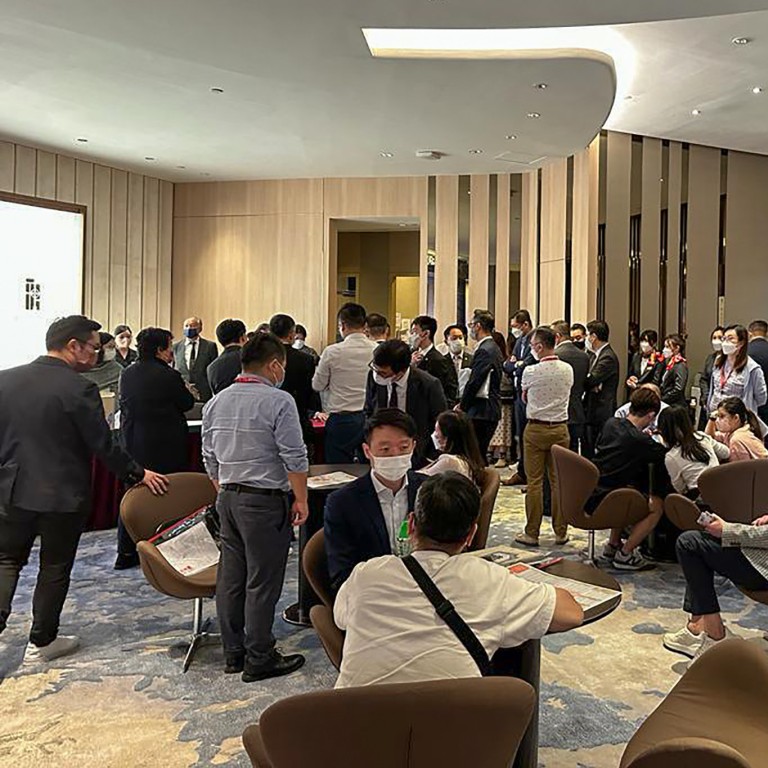 Developers battle weak buyer sentiment in Hong Kong with new home sales forecast to fall to levels not seen since 2013
Midland Realty expects the total number of new homes sold this year to potentially fall below 10,000 units
Rising interest rates, a slumping stock market and economic headwinds in China have soured homebuyer sentiment in Hong Kong
Developers are continuing to battle a severe downturn in Hong Kong's housing market, with one real estate firm forecasting that the total number of new homes sold this year may be the lowest since 2013 as rising interest rates, a slumping stock market and economic headwinds in China sour sentiment.
Midland Realty expects the total number of new homes sold this year to potentially fall below 10,000 units, which would be the lowest level since 9,986 in 2013.
"Market sentiment is not good. Launches may have slowed down," said Buggle Lau, chief analyst at Midland Realty. "It seems the confidence of homebuyers is not high currently, the outlook for interest rate is uncertain, and these factors have contributed to a 'wait and see' attitude."
Unless a particular development can really capture buyer interest, the response will not be good, added Lau.
Meanwhile, Centaline Property Agency has forecast that the total number of new homes sold in November will come in at 400, the lowest level in seven months as sales of new developments slow.
Henderson Land Development said it had sold 10 out of 113 flats for sale at One Innovale-Cabanna in Fanling on Thursday.
At the Pano Harbour development in Kai Tak, mainland-based developers CR Land (Overseas) and Poly Property sold only seven flats out of the 118 flats offered in the first two days of tender this week, according to the Register of Transactions. The offer included 11 two-bedroom flats, a rare event, and pulled in HK$211.18 million, including a record price for a home in the Kai Tak runway area at HK$44.68 million.
The Real Estate Developers Association of Hong Kong (REDA) in May 2019 issued new guidelines to members stating that only houses, town houses, special units, units with three or more bedrooms measuring over 70 square metres, as well as flats of at least 100 square metres should be sold by tender.
However, Poly Property last week told local media at the development's briefing that the developers were not members of the association and therefore not bound by its terms.
Meanwhile, Vanke Hong Kong sold just eight out of a total of 32 flats offered so far at Bondlane in Cheung Sha Wan since sales were launched on November 12 and November 16.
Elsewhere, Grand Homm – held by Goldin Financial's former chairman Pan Sutong – terminated the tender of 31 flats on Tuesday in an unusual move. The development has reportedly been taken over by PwC. Spokespeople for both Grand Homm and PwC declined to comment on the matter.
The weak sales sentiment comes as Shih Wing-ching, founder of Centaline, Hong Kong's biggest property agency, urged developers to sell at a loss to attract market attention and drum up sales in columns for local newspaper am730 earlier this month.
Developers are seeing a growing inventory of completed new homes, now at a "dangerous level" of 15,000 – more than a 15-year high – as of the third quarter, according to Centaline.
The Centa-City Leading Index, a gauge of lived-in homes compiled by Centaline, has lost nearly 14 per cent since its peak in early August 2021.
Goldman Sachs has forecast a 30 per cent decline in overall home prices in the city over two years, while DBS expects a 5 per cent drop in 2023. Morgan Stanley, HSBC, JLL and Colliers also predict lower prices.