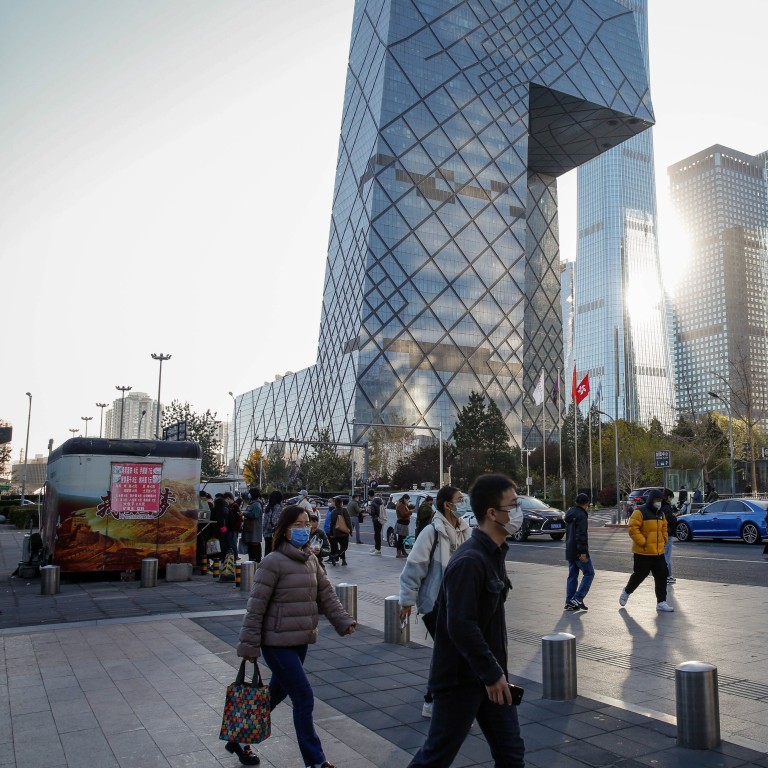 Moody's affiliate responds to reports of lay-offs and office closures in Beijing, Shanghai and Shenzhen by vowing to maintain 'strong presence in China'
Moody's continues to maintain a strong presence in China and to contribute to its sustainable growth, firm says
Rumours on Chinese social media suggested earlier this week that it had started laying off staff in Beijing, Shanghai and Shenzhen
Moody's Analytics, the financial intelligence affiliate of international rating agency
Moody's Investors Service
, said it is adjusting staff globally and will continue to have a strong presence in China. It was responding to reports that it was shutting offices in the country.
"As announced during our most recent earnings call, Moody's is taking steps to align our global workforce with current and anticipated economic conditions," it said in a statement on Friday. "Moody's continues to maintain a strong presence in China and contribute constructively to China's sustainable growth and the further development of its domestic markets."
The response followed rumours on Wednesday on Chinese social media platforms such as Xiao Hongshu, China's Instagram like community, and Weibo, its equivalent of Twitter, that Moody's Analytics was exiting China, as it had started laying off staff in Beijing, Shanghai and Shenzhen.
The affiliate closed its offices in these cities following discussions about operating efficiency and profitability, and let go of about 100 people, Bloomberg reported on Friday, citing people familiar with the matter.
Moody's Analytics, according to Moody's latest third-quarter results, offers products and services that support financial analysis and risk management services for clients.
The lay-offs come as China's economy struggles to cope with Beijing's strict Covid-19 policies and
a property market in turmoil
. Chinese home builders accounted for more than half of Asia's high-yield corporate bond issuers before a record number of defaults in 2022, and were major clients of international rating agencies such as Moody's in the region.
China's property market has been in crisis since mid last year, with private developers such as
China Evergrande Group
and state-backed firms such as
CIFI Holdings
struggling for cash flow and to reduce debt. Beijing's "three red lines" policy, introduced to stem systemic risk, has forced developers to default on more than US$20 billion in offshore debt.
Moody's had been acquiring risk management firms and consulting companies, including San Francisco-based KMV and assets of the software products group of Crowe, Chizek and Company since 2000, and established Moody's Analytics as a separate and independent entity in 2008.
The unit, which provides decision solutions, research and insights, and data and information services, generated US$2.06 billion in revenue globally in the first nine months of 2022, 18 per cent more than the same period last year.
Moody's Investors Service
, the main business, US$2.25 billion in the first three quarters of this year, a year-on-year decline of 27 per cent. Moody's rating business in China has not been impacted and will continue to operate as usual, Bloomberg said.
The firm did not provide further information about compensation or working solutions for other mainland Chinese staff following the office closures.