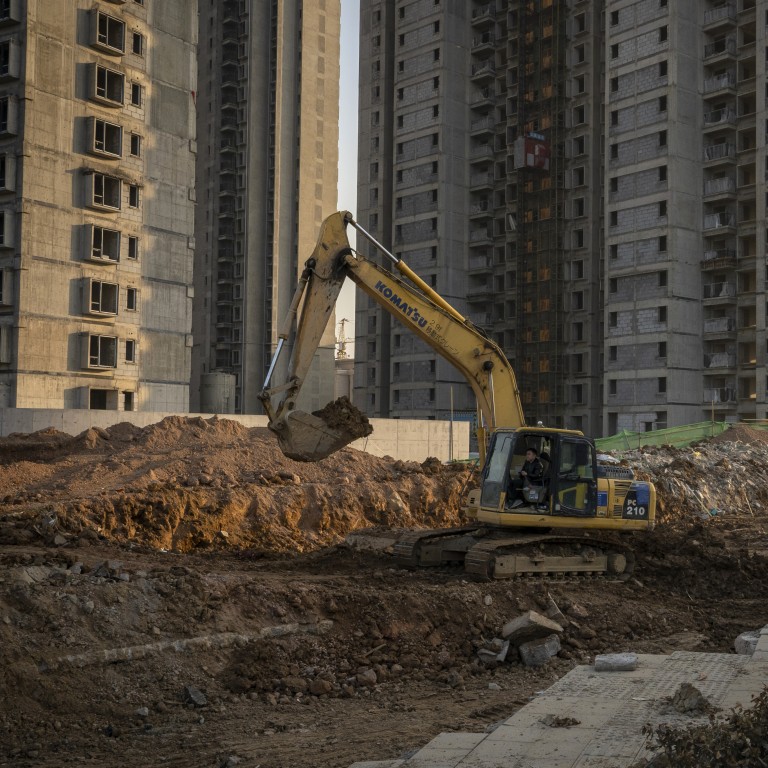 Evergrande surrenders 11 plots of land to Wuhan with zero refund, after letting them sit idle since 2017
The land parcels, measuring a combined 1.5 million square metres, were surrendered to authorities in the Hubei provincial capital without compensation
The land, originally named the Badeng New City, was bought for 5.6 billion yuan in August 2017 and renamed Evergrande Technology Tourism City
A unit of
China Evergrande Group
has returned 11 plots of state land back to city authorities in central China after allowing them to lie fallow, in a sign of a festering cash crunch for the world's most indebted property developer.
The land parcels, measuring a combined 1.5 million square metres (16.14 million square feet), were surrendered to the authorities in the Hubei provincial capital of Wuhan without compensation, according to an announcement last Friday by the local Planning and Natural Resources Bureau.
The land, zoned for leisure and tourism and originally named the Badeng New City, was bought for 5.6 billion yuan (US$786.4 million) in August 2017 from China Calxon Group, and renamed Evergrande Technology Tourism City, according to a filing by Calxon.
"The government of Jiangxia district made the decision to retrieve the land-use right of the 11 undeveloped parcels at the Evergrande Technology Tourism City on November 16, with no refund," said the Wuhan government's filing.
Evergrande Technology Tourism City is one among dozens of property projects strewn across China that the Guangzhou-based developer – with more than US$300 billion of liabilities – is struggling to complete and deliver to buyers.
In September 2021, the Anqing government in eastern China's Anhui province cancelled Evergrande's rights to use state land to build its Evergrande Central Park project after it failed to pay the land price.
Evergrande had to return
two sites totalling 350,000 square metres
in the Sichuan provincial capital of Chengdu last December after leaving them idle for more than 10 years. Eight parcels of land were taken back by authorities in the Hainan provincial capital of Haikou last December. Both actions were taken with zero refund for Evergrande.
The developer cancelled the land-use rights on
four parcels of land to the Guangzhou municipal government in August
, getting a refund of 5.52 billion yuan from the authorities. The land rights, for which Evergrande paid 6.813 billion yuan in April 2020, were to build a football stadium as the home ground for the team owned by Evergrande's founder and chairman Hui Ka-yan.
Evergrande has been trying to offload its assets, collecting as much money as possible and forming restructuring plans with its creditors after it officially defaulted last year.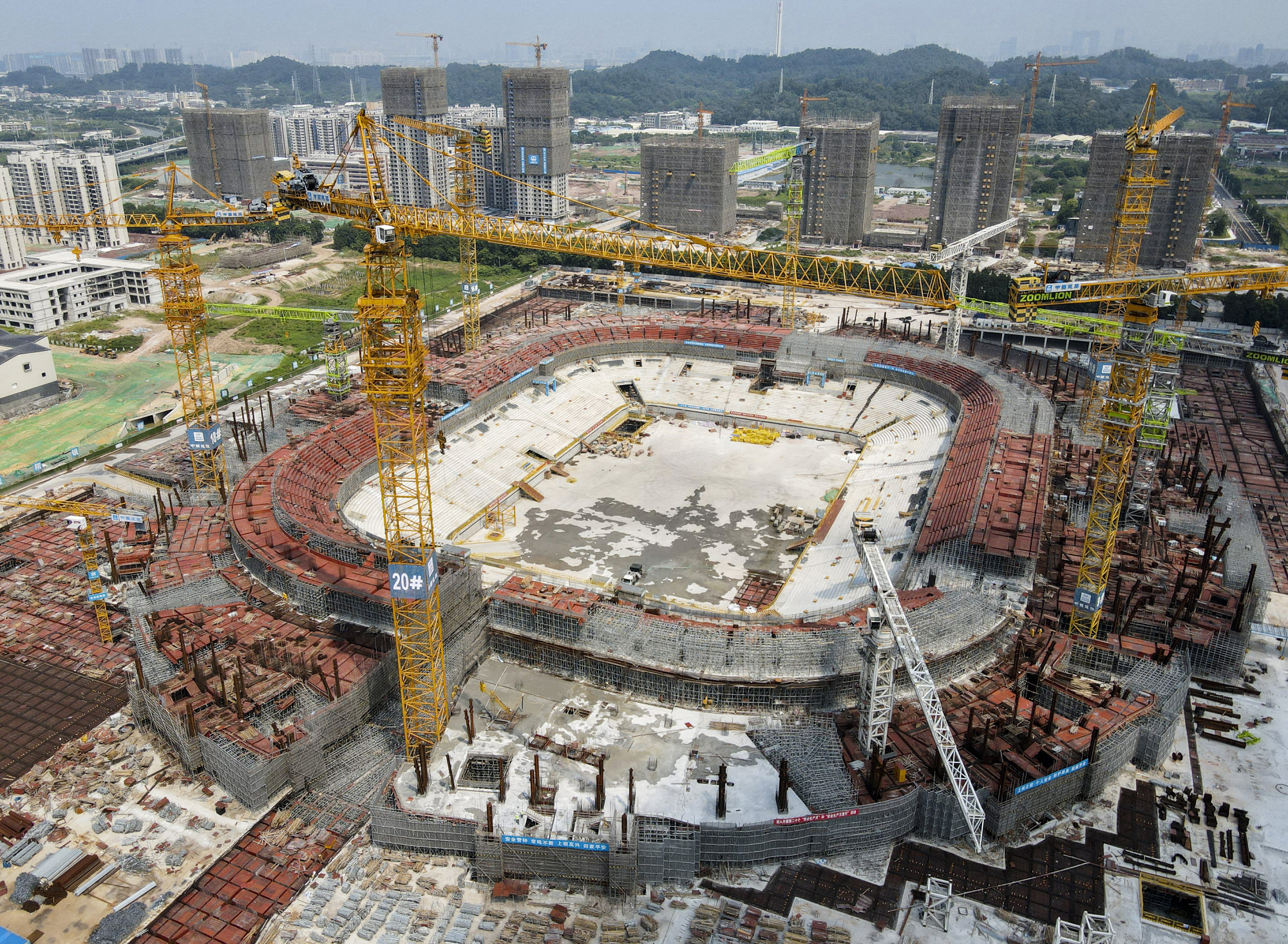 It failed to pay the interest on US$645 million and US$590 million of junk bonds last December, even after a grace period, triggering a cross-default on its other borrowings.
The developer
faces possible liquidation
after it received a winding-up petition in June from a creditor seeking to recover HK$862.5 million of debt. The next court hearing is due in Hong Kong at the end of this month.
The Hong Kong stock exchange operator warned the company in June of the
possibility of a delisting
as it continues to delay publishing its accounts. It last published its financial report for the interim 2021 period in August last year.
China's central bank and top banking authority pledged to stabilise lending to developers and construction firms during a meeting with some commercial banks on Monday.
"Banks should support reasonable extensions of existing real-estate development loans and trust loans," People's Bank of China and the China Banking and Insurance Regulatory Commission said in a joint statement late on Monday.
"Banks should keep the property financing stable and in order ... and personal mortgages with reasonable housing demand should be met."
Financing support schemes should be used to help private real estate companies sell bonds as well, the two top financial regulators said.